COMMUNITY INVOLVEMENT
Not only is this magnificent depot of dankness a minority-owned shop, but efforts are largely directed toward community improvement. Always looking to support local artists, the reach goes beyond what is expected from a typical Cannabis retailer – with a drive to assist patients who deal with debilitating illnesses and to create a comforting culture through knowledge and empathy for Cannabis lovers from every place on the spectrum. In fact, at 92-years-old, the founder's mother even uses Cannabis for sleep and stomach pain.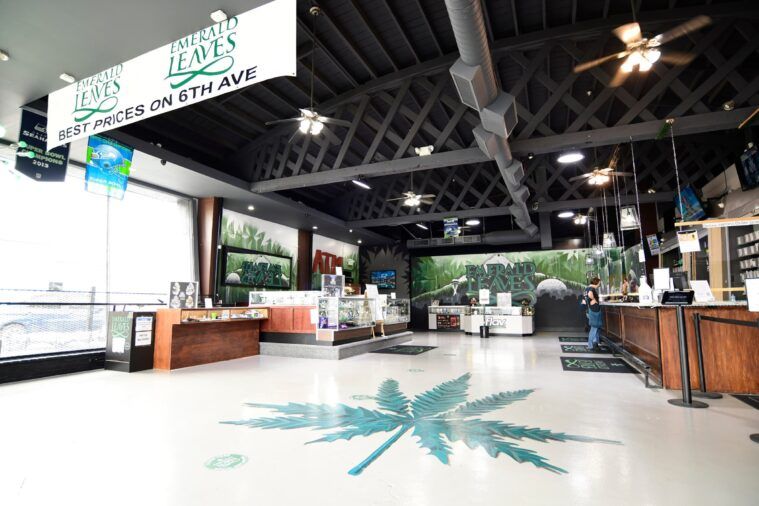 FROM BOEING TO BONGS
Founder Duane Dunn came from the IT world of Microsoft and Boeing, where he specialized in contracting work – aerospace, banking, health care, forestry, education, you name it. Then one day when the medical market started revving up, he decided to begin growing in a rental property with a 30-light setup, from which he supplied a lot of dispensaries in the Seattle area. Tacoma is where he chose to set up camp upon winning a retail license, and he actually continued to work a corporate job until having to dedicate his time to the Cannabiz. And he hasn't looked back since!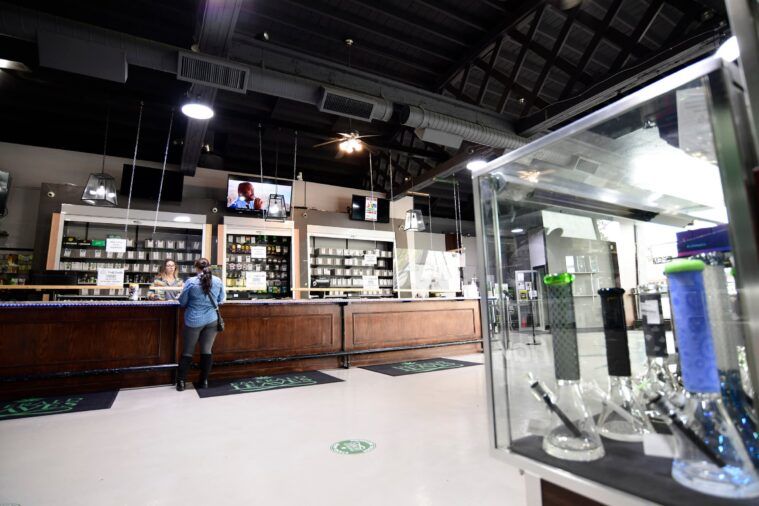 HAPPY STAFF = HAPPY CUSTOMERS
People come from all walks of life to be a part of the Cannabiz. Angela has been emitting strong energy from behind the counter here for four years after a life in the hospitality industry, while Jaden previously worked at a 24-hour cigarette and smoke shop called War Pony. Danny the GM would get cigs from him – until the day he poached his services in 2016 to come budtend – and both are still bringing the good vibes to this very day.
ATMOSPHERE
With a wide-open and airy showroom adorned with a cushy Very Important Pothead area, there's plenty of space to chill out to read a Northwest Leaf, catch up on IG, or just take in the scenery. Glass walls offer a rare 180-degree perspective of the bustling city outside, while inside the fine finishes and stocked shelves induce butterflies of anticipation. You'll see the Seahawks pride in a couple of hanging Super Bowl Championship banners, along with identifying mural art making the walls pop into a hip surrounding of local enthusiasm.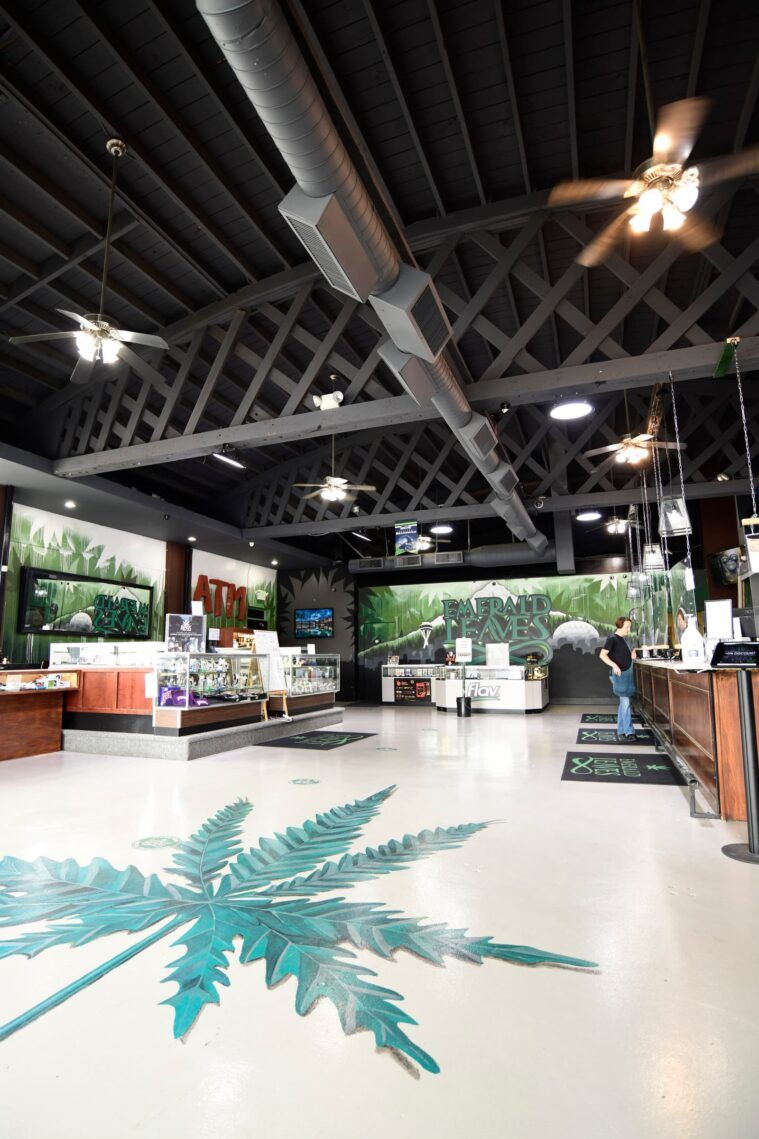 BUDTENDER RECOMMENDED
FLOWER The FREDDIE'S Animal Gas is pure FUEGO, and the DOC & YETI Hot Rocks has the super stink like a GMO. Meanwhile, the LIFTED Ice Cream Cake is absolute yum yum, and be sure to check out BLACK AND LOUD produced by some local African American growers – EMERALD LEAVES are the only ones who carry it!
JOINTS Try the TRANQUIL FOREST Gelly Burger 10-pack for a mere 35 bucks. Also, the HIGH TIDE Bear Claw is a beauty, while the LIFTED Sugar Stix will definitely get the job done.
CARTS A must have is the CANNA ORGANIX Rainshadow Runtz, and if you're looking for high potency distillate, the CANNA WHUPASS is like a stick of dynamic dynamite.
DABS OLEUM brings the live resin, wizard stones or cryotek – your choice. And AGRO COUTURE are proudly local and constantly on sale.
EDIBLES Every flavor of the HI-BURST FRUIT CHEWS are delightfully delicious, while the RAY'S LEMONADES and LEGAL LEMONADES are 100ml for under 20 bucks per soda. Finally, the PIONEER SQUARES are Jaden's favorite!