Coming from the world of engineering, you probably wouldn't have expected owners Jerina Pillert and Logan Bowers to initially have their sights set on acclaimed local artist and muralist Henry. But sure enough, they landed him to design the front of their original storefront in Fremont, which gave that place an indelible identity. After the building was sold, however, the time had arrived for a relocation to the current addy on the very backside of Queen Anne. And now it's more accessible than ever!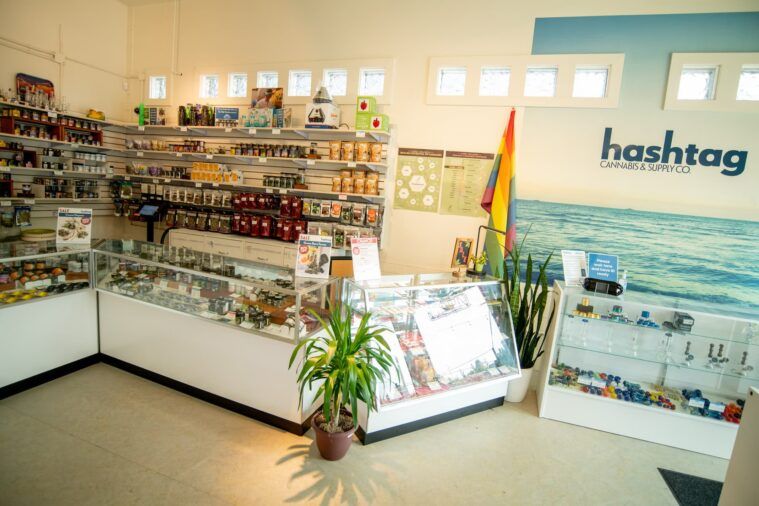 NAUTICAL INSPIRATION
Upon entry, you'll catch a mural of an ocean scene and small window portals that offer the sensation of escaping into the interior of a large sailboat for a mellow cruise. With the canal and Fremont drawbridge so close by, you'll feel as if your next destination is through the Ballard Locks and into the open bay. The idea of the minimal, whitewashed interior was to make the focus on the beautiful Cannabis products, without distracting elements that deter your curious eye.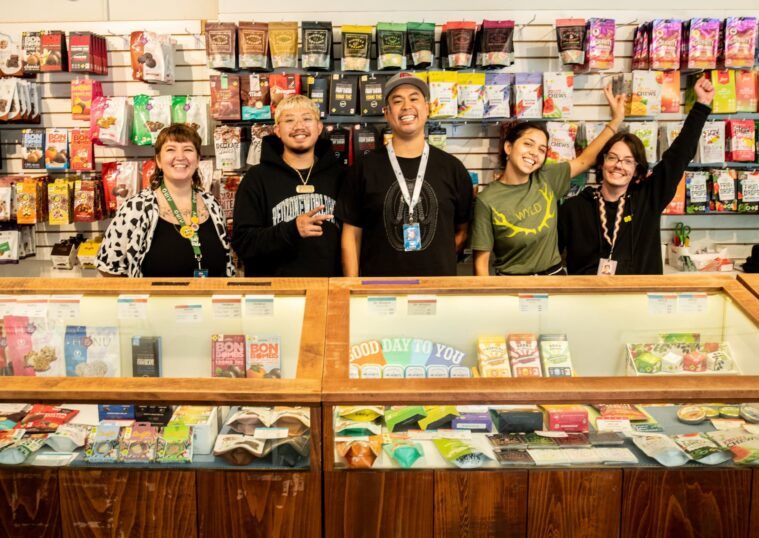 ---
STAFF PICKS
FLOWER
Sweetwater Farms Electric Jellyfish – Chey
Fire Bros Grape Ape – Bee
Sky High Gardens Alien Asshat – Dasha
Skord Nightmare Cake – Jesse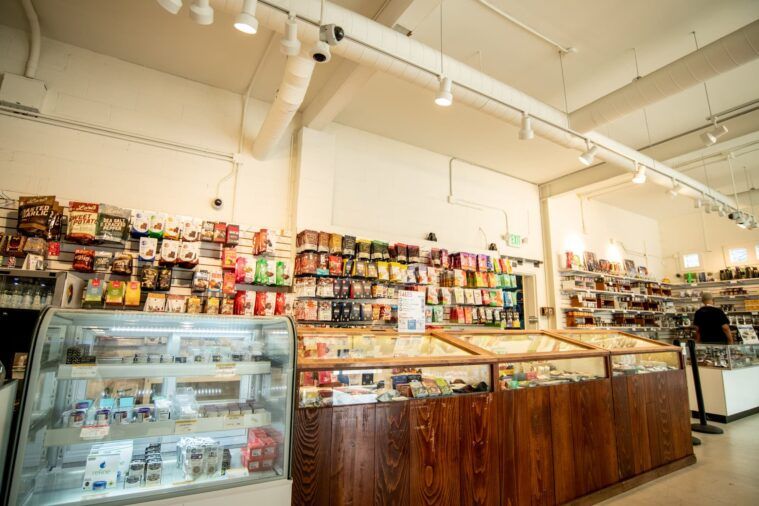 JOINTS
Tranquil Forest Trendsetter – Chey
Saints Mixed Packs – Bee
Lazy Bee Hash Infused Baccio Bars – Dasha
Lifted Sugar Stix – Jesse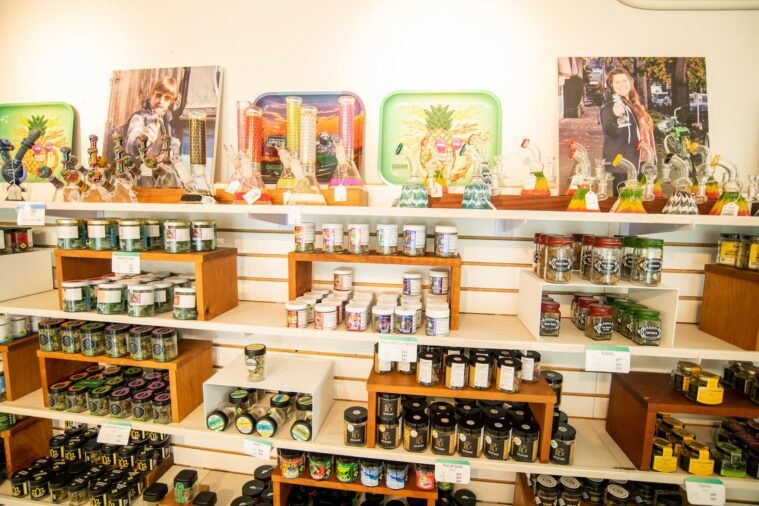 CARTS
Harmony Farms Platinum Glue Live Resin – Chey
Canna Organix Pomelo Runtz – Bee
PNW Roots Solventless Afghani Kush – Dasha
Avitas Wedding Cake – Jesse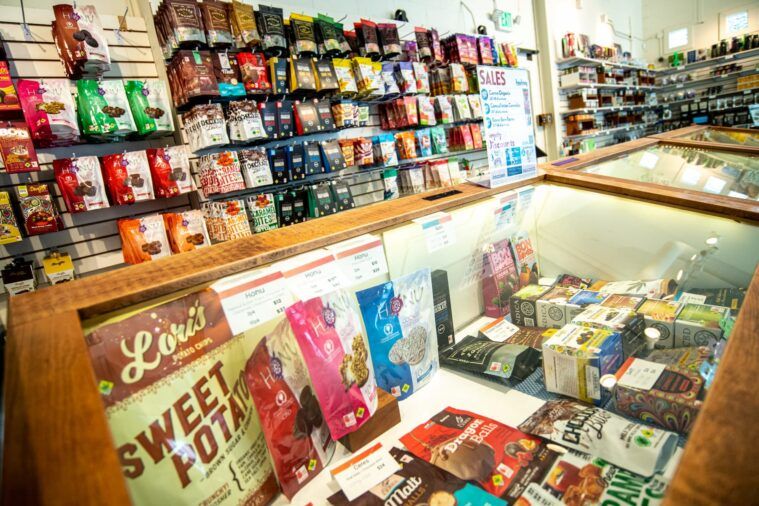 DABS
Xtracted Labs Crumpets – Chey
Falcanna Blueberry Tide – Bee
Refine Pineapple Chunk – Dasha
Fire Bros Monkey's Paw – Jesse
EDIBLES
Honu Gimme Sa'mores – Chey
Wyld Pear 1:1 CBG – Bee
Verdelux Bombshells – Dasha
Ray's Lemonade's 1:1 CBD – Jesse
**Visit These Other Great Hashtag Locations!**
REDMOND
7829 Leary way NE
EVERETT
10 SE Everett Mall Way