Stoner Owners: Mike Pires & Marcus Jonson-Smith
The Kush Groove Shop has been in business for over six years, showcasing custom-designed apparel and fine smoking accessories in Boston's Mission Hill neighborhood. The shop is run by Mike Pires and Marcus Jonson-Smith, both pillars of the community who've consistently made a memorable impression for their brand at local Cannabis community events and via their strong social media presence. As grassroots activists and entrepreneurs, we wanted to highlight their store for this month's Stoner Owner feature and find out a little more about how they got their groove.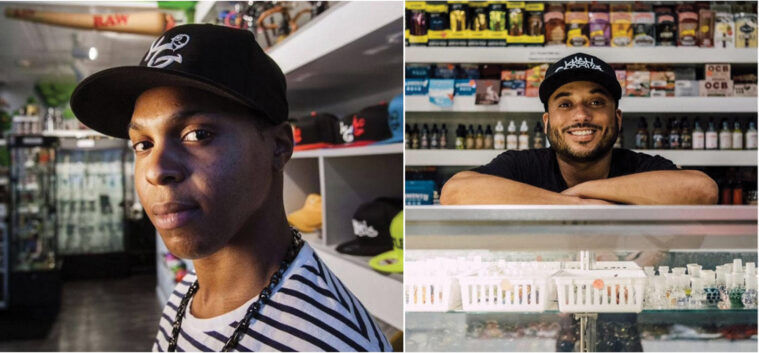 How long has The Kush Groove Shop been established and what kind of products do you specialize in?
The brand was initially launched online in 2011. To start, we sold our products out of the trunks of our vehicles and local festivals, such as the Boston Freedom Rally and Extravaganja. As the brand grew, we eventually opened the doors to our first flagship store in Boston in the fall of 2015. We specialize in stoner streetwear products, as well as numerous Cannabis accessories such as rolling trays, grinders, vape pens and more.
You guys have become a staple in your local Boston community. Can you give any tips to up-and-coming activists and tastemakers who want to make a difference out there like you have?
The best advice I can give anyone trying to make a name for themselves in this emerging industry is to simply be yourself. Being authentic and true will open doors and help foster lifelong relationships. And, of course, always make sure you're carrying some good Cannabis on you.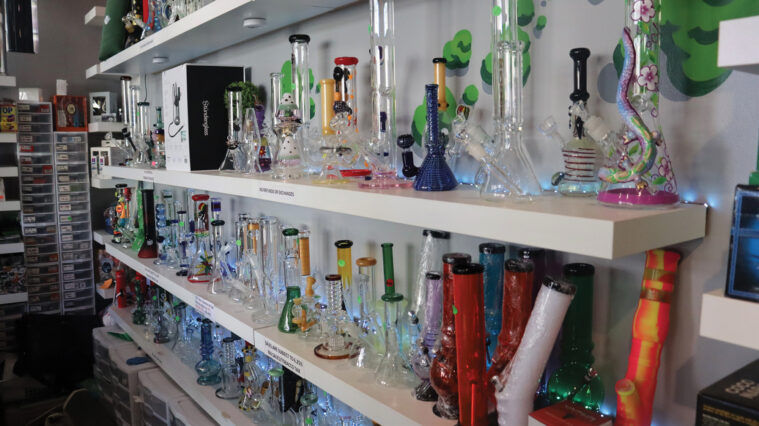 So, you guys design all of your own apparel. What are some of the hottest fashion trends going on right now? Any new releases in the works we can hear about?
At this moment, tie dye is making a resurgence like never before. Pastel colors and oversized clothing are becoming more popular these days. Also, supporting independent brands and businesses is even more important to folks than ever before. Currently, we're working on some preliminary t-shirt designs for our 7/10 release, a new and improved Trippy Kit 2.0, and another vaporizer.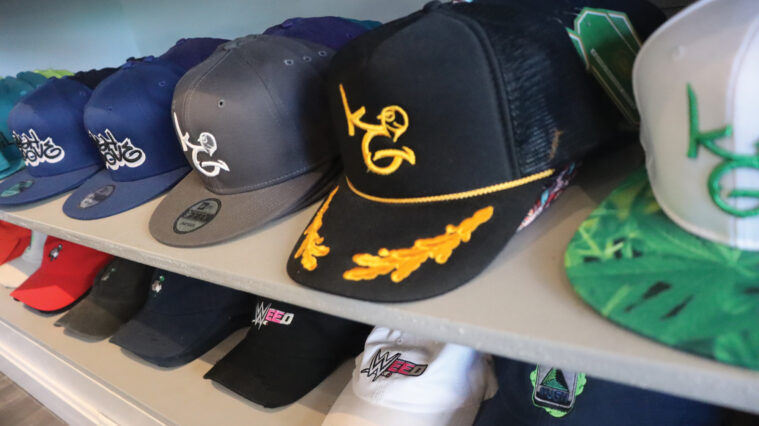 The Kush Groove crew is known to throw some banging events. Do you think social consumption will happen soon in Massachusetts? What are your future plans now that COVID-19 is getting better and the vaccine is out?
I know I'm not alone in saying this but, I am ready to put the unforgettable, nightmarish year of 2020 behind us and get back to 'normal life.' Sadly, I miss smoking with my friends and family at our events like the 100-Gram Jam, or painting and tasting edibles during Paint Nite. Social consumption is long overdue in the state of Massachusetts. Boston had a famous bar 'where everybody knows your name' – I think it's about time the same can be said for a smoking lounge.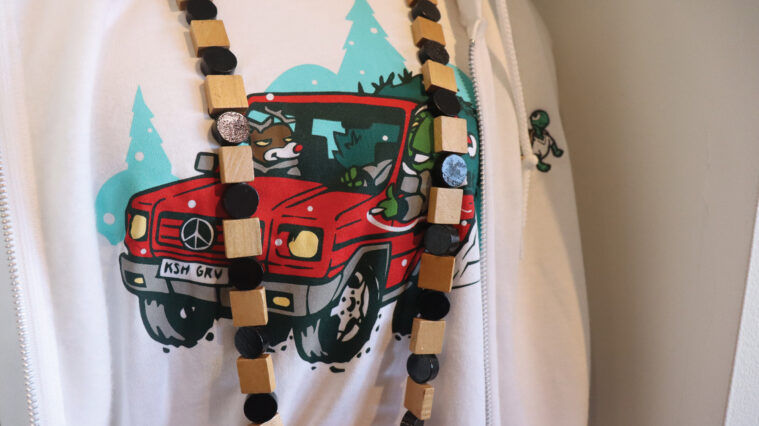 We're entering a new era of recreational Cannabis in the state of Massachusetts. Can you weigh in on your opinion about the current regulations and where you hope things end up?
I think the CCC (Cannabis Control Commission) has done their best to hear the opinions of the people and implement those voices into regulations. By closely studying other markets, they were able to establish regulations in our state that will allow businesses to be successful and sustainable. Granting delivery licenses exclusively to minority entrepreneurs was huge. It shows that the CCC is listening and doing their best to make this an inclusive industry. Like anyone else, we hope for a fair marketplace – a marketplace that gives the 'small-time' dealers who served our communities for decades an opportunity to join the legal market.