Here's a great idea for all golf pro shops: Turn your back office into a weed store. Easier said than done, right? Well, that's what these fun-loving duffers did here. Thanks to the vision of General Manager Windy Anderson, you can now grab a putter and a puffer in the same building at Agate Dreams! Now, it should be noted that this writer does not recommend getting stoned on the golf course if you intend to shoot in the 70s, as Cannabis and golf don't always equate to low scores – but there is certainly nothing wrong with HIGH scores either.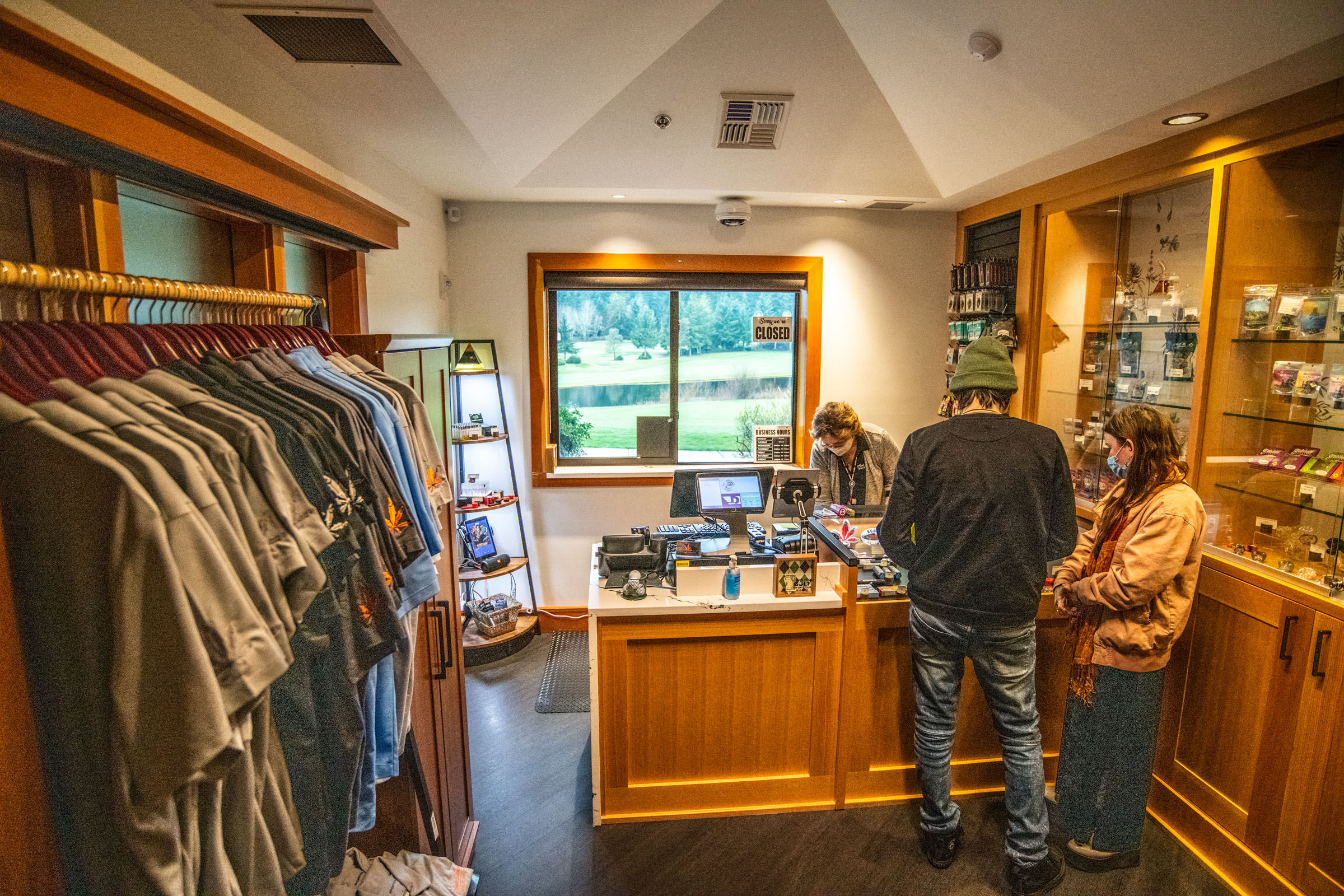 ONE OF A KIND
The only Cannabis shop on a golf course in the entire country is right here in your backyard. Wow! It's almost surreal as you peer over the dabs and eighths to see tees and sleeves with the 18th green just outside. And you might even catch an eagle (the real kind) named Aflac posted up on a distant treetop or light post. There's also a cougar who doesn't have a name, but they're taking suggestions. Same with the resident black bear who you might catch tramping by, too. Oh, and just so you know: This is one of the more difficult courses in Washington state, commanding deep respect from golfers who appreciate a well-designed course.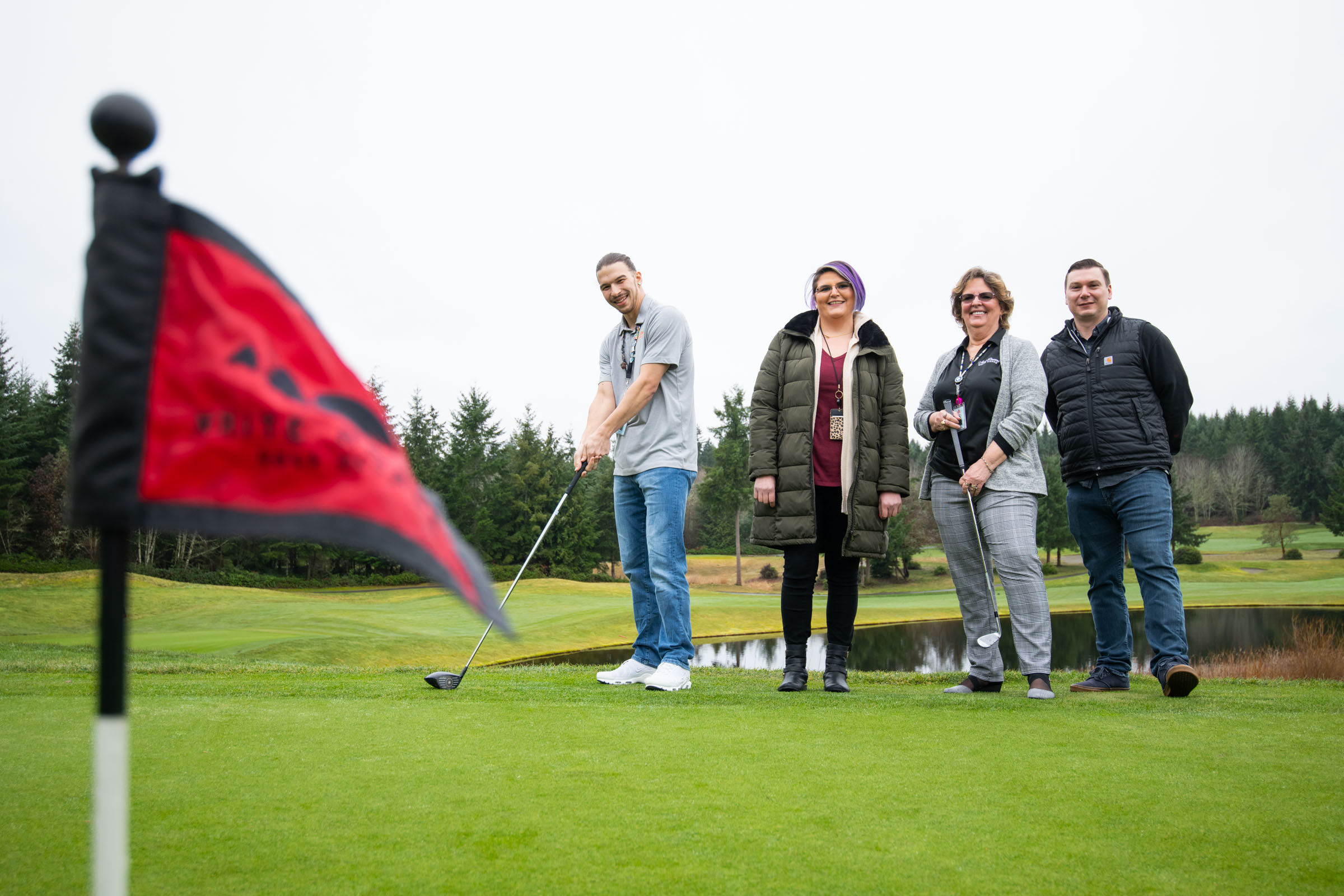 GREENS
One of the highlights here is the CBD counter to melt away those cranky pains from turning the waist on the links. Lots of good stuff from Green Revolution, Dragon Balm and Salve, and believe it or not, one of the premier pet CBD brands around called Austin and Kat. Should a case of the munchies strike, you can grab a prime rib dinner 20 steps away … and don't forget the garlic fries!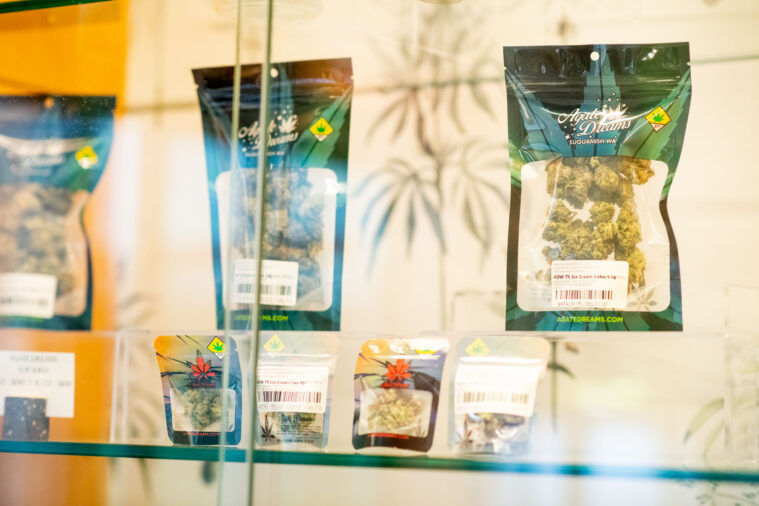 ---
STAFF PICKS
FLOWER
Mama J's GMO Anthony
Soulshine Lodi Dodi Candy
JOINTS
Legit Gold Anthony
Falcanna Diesel Thai Candy
CARTS
Avitas Frankenstein Live Resin Anthony
The Cream Green Crack Candy
DABS
Svin Gardens Orange Push Pop x Animal Mintz Anthony
Two Heads Maui Waui Candy
EDIBLES
Doozies 40:1 Marion Berry CBD Anthony
Mr. Moxey's Mints Candy