With the intention of getting the city of Spokane hazy, owner Jay Lowe first unveiled the curtain at Washington's Smokane in 2014. Initially, there were very few Cannabis retail shops in the area, so everyone wanted to see what the fuss was all about. But as the plot thickened with other stores popping up everywhere, he knew that improvements had to be made for differentiation. And the best way to make a difference in the Cannabis world is through distinct variety, offering hand-picked products that span the full spectrum. 
Grab and Go
Nearby students from Gonzaga frequent the place, not only when done with midterms – but also when there's the need to take the edge off when the parental units are visiting. And of course, being very close to I-90 has its advantages when super-serving the out-of-staters from Idaho and Montana. How do they know they're coming from out of state? Well, it's pretty obvious when they max out their purchase and the exuberance is written all over their face!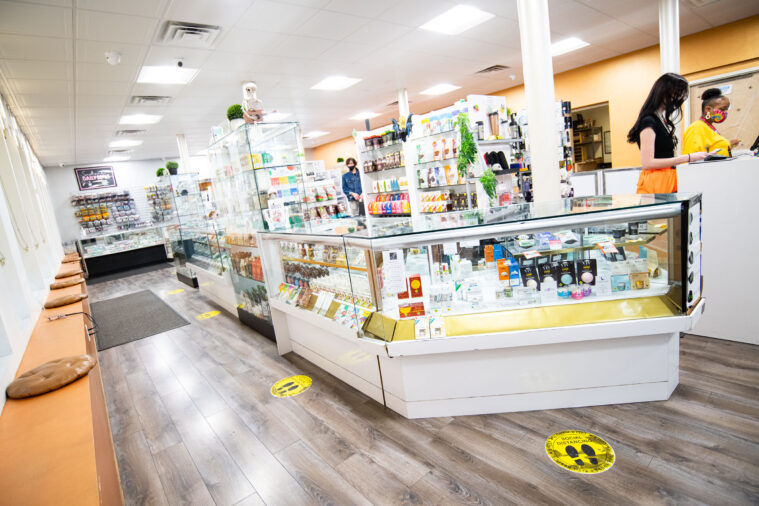 Fun Scene
The wide-open floor plan works with a circular flow that beckons you to browse. Where most shops line the walls with products, here you peer inward to the center of the shop until multiple laps have allowed you to identify your perfect match. With Biggie waxing in the background, you'll be waxing when you get home with some of the most celebrated products specific to Eastern Washington.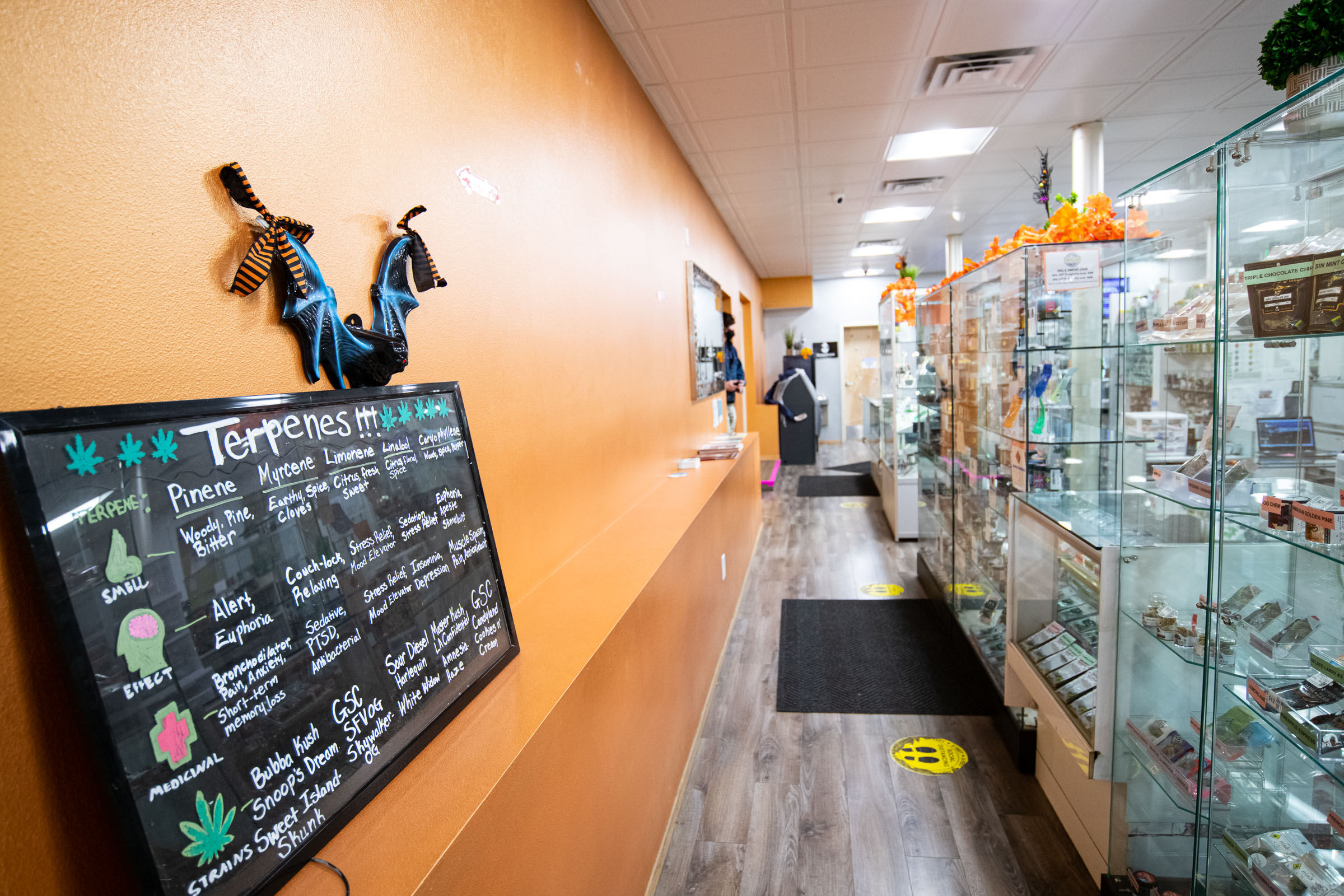 ---
Budtender Picks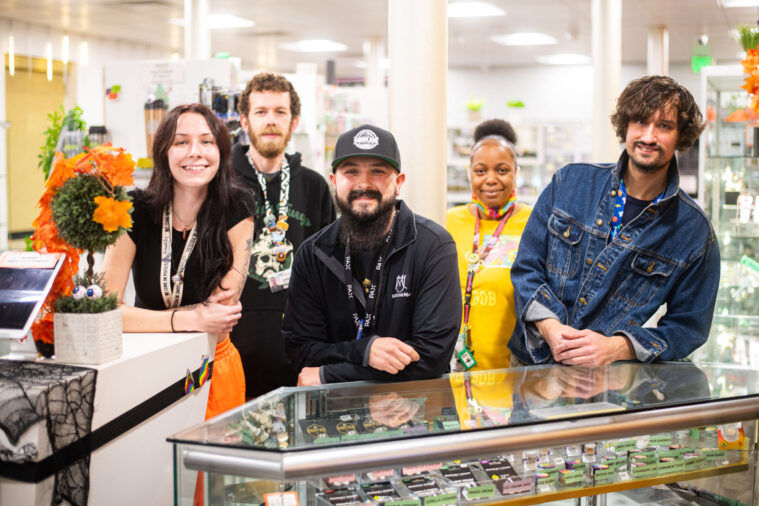 Flower
Luke: Playa Grande – Green Crack
Rachel: Loud – Runtz
Matt: Torus – Grape GMO
Rodney: Bulldog – Raspberry Kush
Mariah: Root Down – Georgia White
Joints
Rachel: The High Road – Jack The Ripper
Matt: Paris – Gelato
Rodney: Root Down – Blunts
Mariah: Stingers – Time Warp
Joints
Rachel: The High Road – Jack The Ripper
Matt: Paris – Gelato
Rodney: Root Down – Blunts
Mariah: Stingers – Time Warp
Carts
Rachel: Dabstract – Bitch Fuel
Matt: Regulator – Durban Poison
Rodney: Dank Czar – Dosido
Dabs
Rachel: Lifted – Biscotti
Matt: Playa Grande – Mimosa
Rodney: Desaus – Mothra
Mariah: Rooted – Jungle Rain
Edibles
Rachel: June's – Jalapeno Ranch
Rodney: Ray's Lemonade – Tropical
Mariah: Honu – Chocolate Turtles