In the 1970s, at the age of 13, Sergio Silva moved from the city of Portezuelo in Jalisco, Mexico, to the agricultural hub of Salinas, California. By the time he was 20, he was cultivating a career in a flourishing agrarian community, putting in long hours and plenty of sweat to earn his place in the field. 
Now, decades later, Silva heads up his own Cannabis propagation company in Sunol, California – bringing a wealth of knowledge from the ornamental and vegetable agriculture sectors to a regulated industry that's rapidly scaling to a global level and that he knows will need people with his level of experience to grow. 
It's a field-to-boardroom story that's taken most of his life to tell.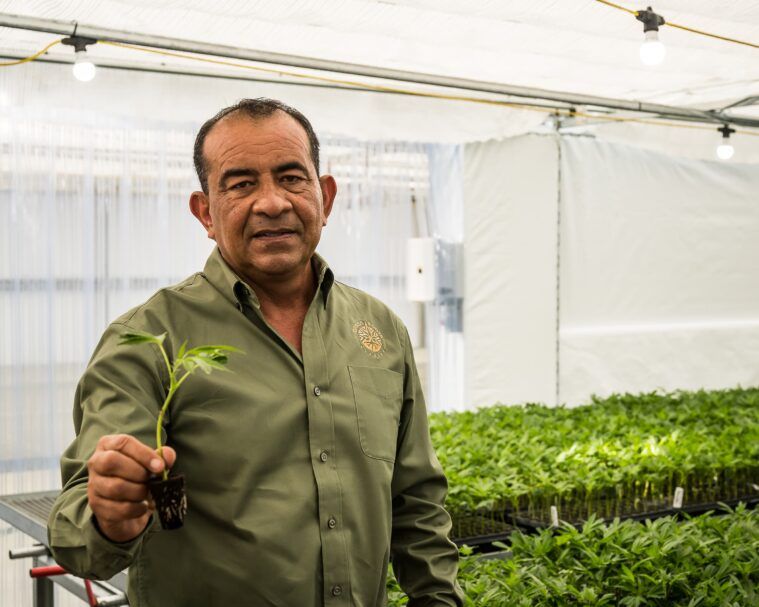 Propagating another type of flower
In the early 1980s, Silva started with a new company called Growers Transplanting, Inc., and identified an opportunity to grow with them.
"I started there as the youngest employee, and I spoke very little English," he said. "I knew that in order to advance with the company, I had to challenge myself to learn. To learn the language, how to drive equipment, how to do sales, that whole process from the bottom up."
And learn he did. With a significant amount of effort, he rose from the field to become the leader of the company.
"It took me 14 years before I became the president of the company, and I became a partner," he said. "I stayed with the company for 20 years after that."
Under Silva's leadership, Growers Transplanting, Inc. provided baby plants to companies all over the state. At the apex of his time with that company, they were selling nearly 2 billion transplants per year.
By the time Cannabis legalization seemed inevitable, the field hand-turned executive was already making designs on a legacy to leave his family.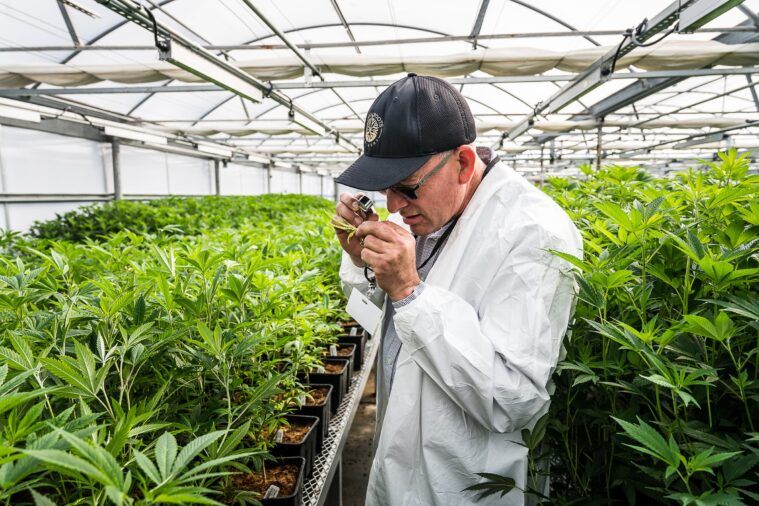 Translating for a new industry
Most people, when they think of growing Cannabis, automatically picture big, sticky kolas. But the finished flower is only one piece of the picture. Many cultivators, especially at a significant scale, look to propagation companies like Grassroots Nursery to provide clones and baby plants to feed their fields and grow rooms.
Silva saw the future written on the greenhouse walls. This industry was going nowhere but up, and it needed people like him.
He couldn't help but jump into the Cannabis waters when it came time to build a new venture. Not only was it an opportunity to build a legacy in a new industry – something that comes along once in a lifetime, maybe – but pot plants are significantly more valuable than those in non-Cannabis agriculture. Plus, the plant is, in a word, magnificent.
"The first time I saw the plant, I said, 'My God, this is amazing,'" he said. "I decided that I wanted to spend the rest of my life in this industry."
He looked at the ways traditional and medical market cultivators were growing, and knew that he could offer his decades of experience in the ornamental and edible agricultural sector to the Cannabis industry to growers looking for that level of consistency in their plant sourcing.
"You have the older generation, in the '60s, growing their plants in the woods," he said. "Then, in the '90s, you have these young guys experimenting with growing indoors. When we came to greenhouses, we went from 5,000 square feet to several hundred thousand."
Learning to operate multiple levels above anything that's existed before requires expertise, and a significant amount of costly trial and error. It helps if you've done it before.
"We used to manage 7 million square feet of greenhouse throughout California," Silva said. "We said, 'We can grow orchids, we can grow poinsettias, we can grow Cannabis.'"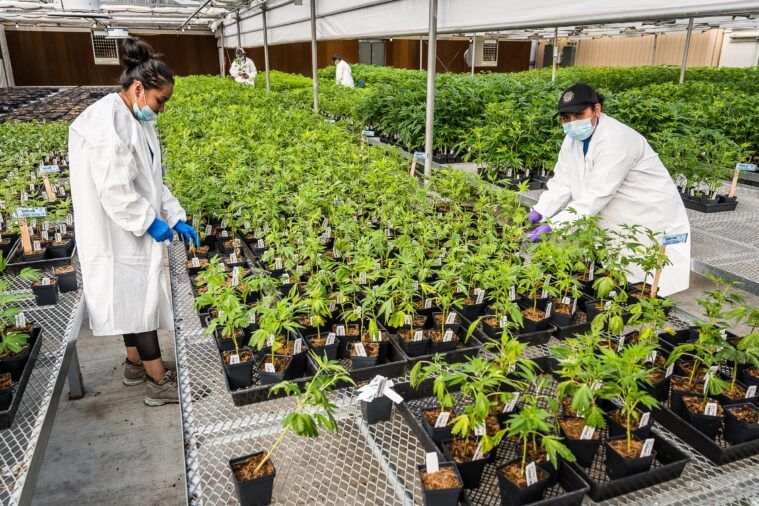 Growing to fill a niche
Grassroots currently oversees 1 million square feet of greenhouse space in California, and plans to grow to suit the needs of the community.
The company employs 25 people, including Silva's own daughter, Carina Silva, and his son-in-law, Leo Vieyra.
They currently work with 26 strains from California breeders, paying back royalties in order to be able to propagate and distribute clones to cultivators. They'll be announcing collaborative licensing partnerships with genetics companies in the coming months.
Silva's company also manufactures and distributes its own brand of core substrate that's been formulated over the past two years to meet his specifications. He says aside from learning the language of the Cannabis community and building relationships, he prioritizes exacting quality control over his output.
"Every plant is valuable to us, and to every customer," Silva said.