Like many of the OG valley growers, Tony Delarm's first foray into Cannabis cultivation was growing in closets and sheds as a 19-year-old. By 21, Tony had perfected his techniques and was selling in Alaska's booming black market. But when he began having children, he temporarily slowed down production to focus on his carpentry business.
"[My kids] all knew that I was growing, but I never really wanted to bring them into what I had going on. I just wanted to utilize it to help financially support them and give them the things that I wouldn't have been able to otherwise," says Tony.
The extra income boost enabled Tony to purchase Christmas and birthday gifts for his three children. After the dissolution of his marriage in 2004, Cannabis helped him pay child support each month without being in dire straits financially. Unfortunately, as the strain of the divorce exacted its emotional toll on Tony, he put the kibosh on his grow operation.
"I just wasn't doing very well," says Tony.
As Tony continued to spiral, his mom came to him with some sage advice that changed the trajectory of his life.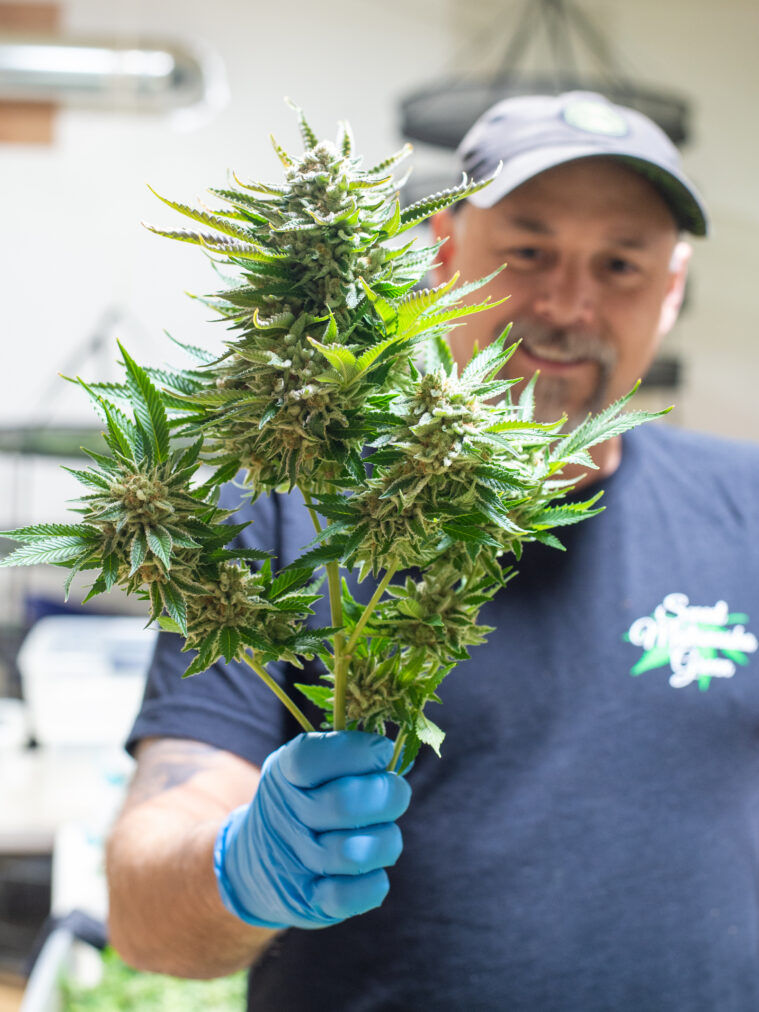 "My mom was like, 'Tony, you never borrow money. You've never had any problems, and you have a bunch of freedom that nobody else has. When you quit growing weed, you started borrowing money and you're not doing well. I didn't think I would ever say this to you, but you need to go back to growing,'" recalls Tony.
His mom's approval and early rumblings about legalization in Alaska spurred Tony on to sow the seeds of his own legal limited grow operation, Sweet Matanuska Green.
"I had always dreamed of the business being legal, so I saw the writing on the wall when talks about legalization started. I told a lot of the guys in my circle that we needed to start saving so we could go legal and not get left behind. They all thought I was crazy, but I started saving every frickin' penny," says Tony.
His fortitude paid dividends in 2019 when Tony was able to secure permitting and a legal license to grow on his property. He rolled up his sleeves and used his 25 years of carpentry experience to build a farmhouse-style unit near his home in Wasilla. The unit houses his Alaskan toys – four-wheelers and trucks – while the upstairs supports the 497-square-foot grow space.
Although space is limited, Tony and his team of family members have worked to use every available inch. One way that they are maximizing space is by opting to water nearly 200 plants by hand.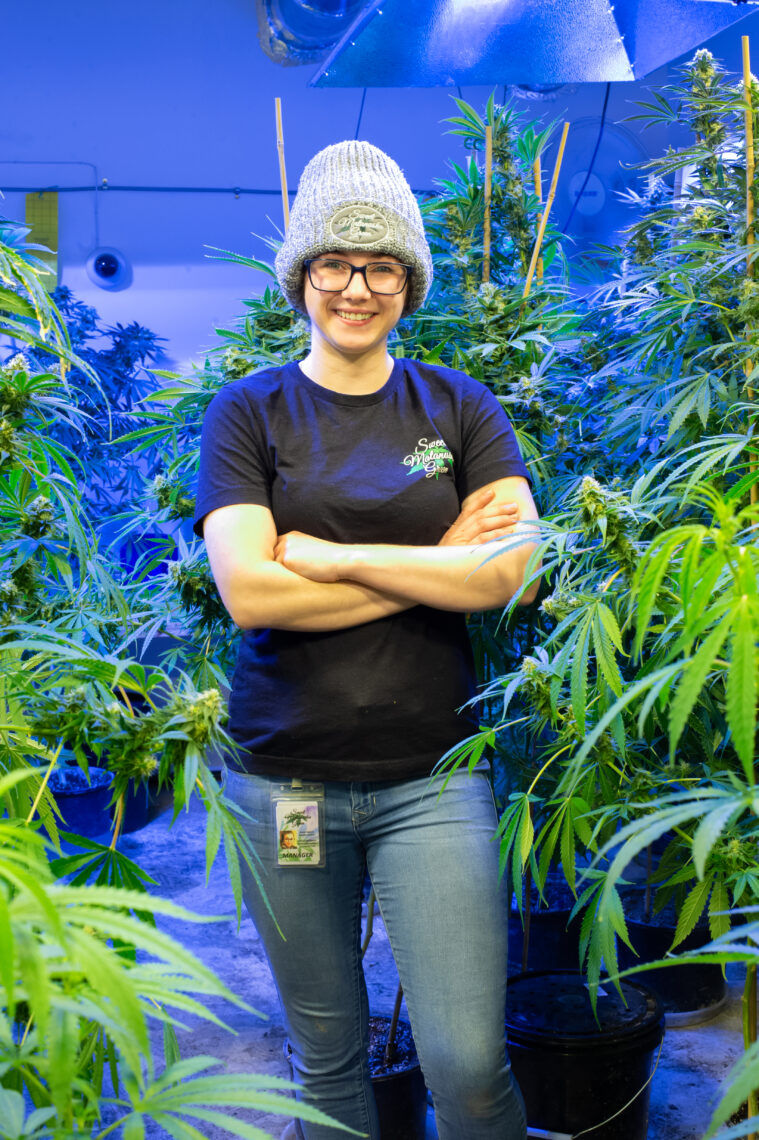 "On watering days, I get to come in here and feed the plants while hanging out with my dad. It's really nice being able to spend time with him and to play with the plants," says Tony's daughter Nolah.
Tony didn't always have a good relationship with his children, so watering days have taken on a special meaning. As have harvest days, where Tony's son Steve works as a trimmer, helping to harvest five strains from 100 plants each month. In total, Tony rotates between 18 and 22 strains to keep his product selection fresh.
While operating a legal limited grow has affected his bottom line, Tony believes that he made the right decision for himself and his family.
"It has turned out really well because I am no longer having to look over my shoulder or be worried about getting stabbed in the back. It made everything safer, and now it's something that I can keep in the family. I am happy to know that in the long run, I did something not only for myself but for my children. I'm just happy that now I can share a little bit of something that I have worked 30 years to perfect," says Tony.