Brandon and Angelica Owens began Capital Concentrates in Washington D.C. But being determined to dive into a recreational market, they made their move to Oregon in 2016. By the following year, they were continuing their quest as Capital Cannabis – a company in pursuit of single-source products.
The company farm and hydrocarbon extraction lab sit outside Springfield, inhabiting a property with beautiful country backdrops and rolling hills. When driving through the gates, one is greeted by a large, quadruple-peaked production facility and neighboring processing lab. The plants are flowered in two expansive indoor sections of this facility, brought to full maturity under the sunlight of a greenhouse roof with plenty of supplemental lighting. This setup offers the strength of the sun without sacrificing the control of environmental surroundings. But that's not all: Capital Cannabis also produces a rotation of outdoor material that is cared for in an adjoining field.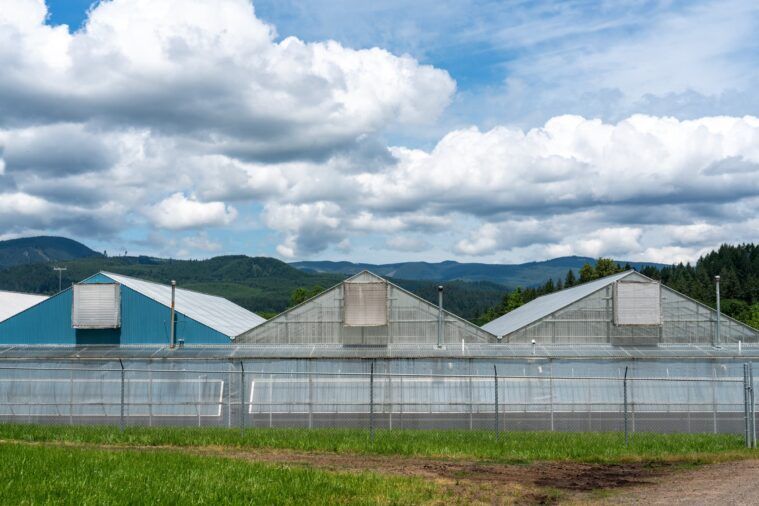 "The climate in Oregon is exceptional for growing outdoor products," Brandon explained. "So we like to take advantage of that. We think the terpenes and flavor you get off of sungrown, you really can't get inside or even with supplemental light."
Fifteen employees staff Capital Cannabis' 4,800-square-foot indoor grow, 25,000-square-foot outdoor garden, and accompanying lab. "Angelica and I are really grateful for the team we have at the facility. It takes a group of people," Brandon acknowledged. Together, this team produces a variety of products for Oregon's shelves, from flower to extracts. When asked about the best part of the soil-to-oil experience, Brandon's excitement was evident.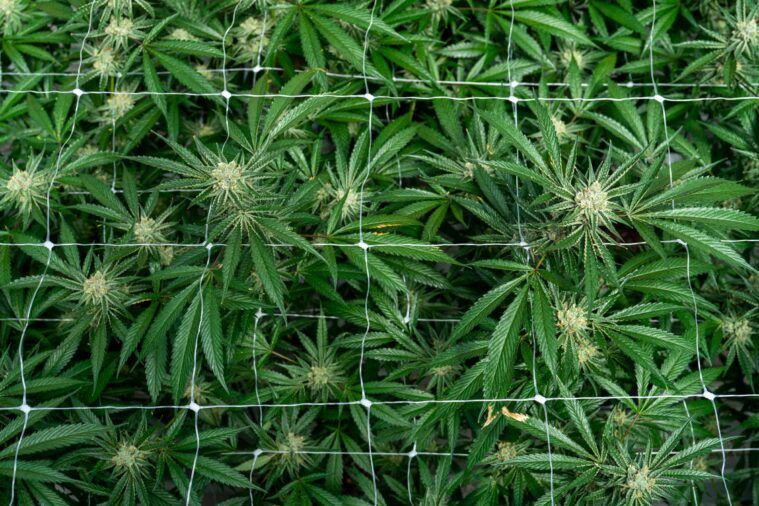 "All of it! From start to finish," he exclaimed. "I enjoy the challenge of trying to produce the best products possible by controlling all aspects of the process. We have a unique opportunity to control all of our input material for all of our extracts. We really try to take advantage of that."
It's this input material that provides a variety of products and price points for consumers. It's something Capital Cannabis says they strive for and just one more reason that they include "cured" resin extracts in their offerings. "It's our opinion that you get a different effect from both [cured and live] products," said Brandon. "The live resin has some terpenes present that the cured doesn't and the terpene count is much higher than the cured resin. The cured resins are definitely just as good though. All of our cured stuff is made from indoor flowers. But we usually take 'B' buds and the trim to make a cured resin."
Both of these extract options are available on the market already, and Brandon and Angelica are excited to see the new two-gram versions officially in consumers' clutches. But what else does the future hold for Capital?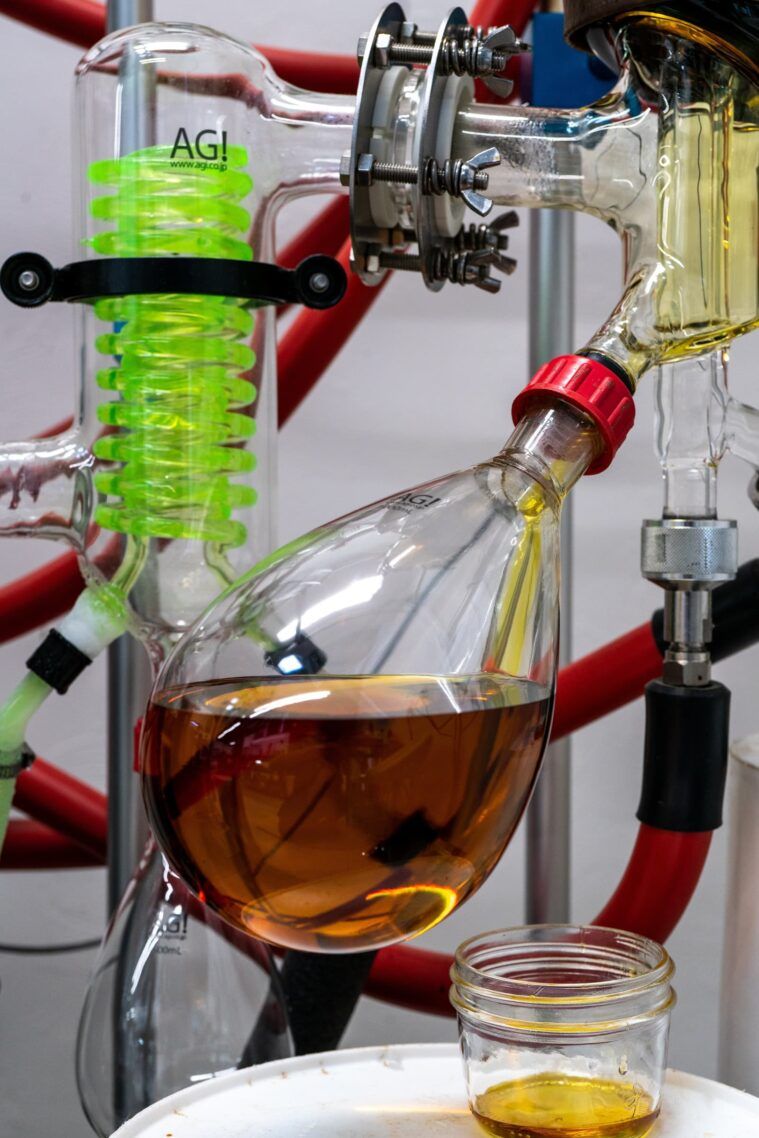 "We've been hard at work pheno-hunting and working on a bunch of new stuff," Brandon explained. "New cultivars are exciting for us. Not only is there a new flower, but new extracts for everybody as well!"
Headliner (Blue Dream x Black Cherry Cheesecake) by Scapegoat Genetics is one of the cultivars stirring up excitement among the crew. They're also enthusiastically awaiting the flowering of some Surf strains. Point Break blends have found themselves among the Capital Cannabis canopy, along with a group of Grandpa's Gun Chest crosses.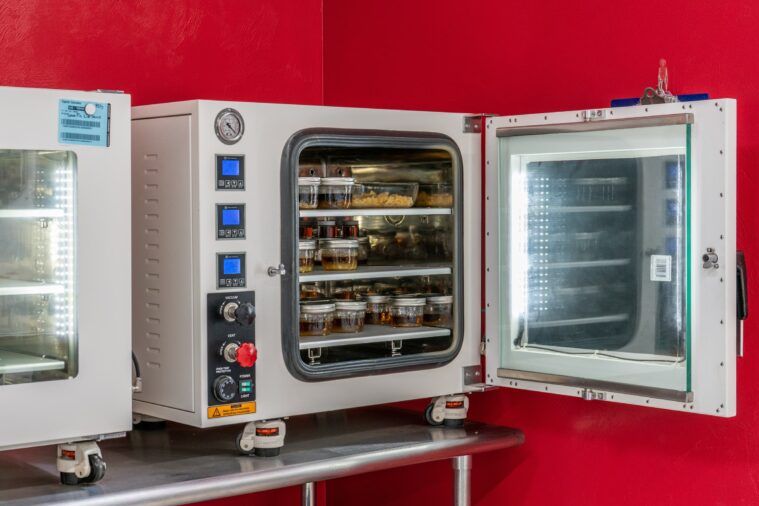 The company is also celebrating a step into the solventless world with Brandon and Angelica's friends at Treasure Valley's Finest. "They have a beautiful solventless facility out there and at the moment, we don't offer solventless. It's a good chance to expand our product line and work with a friend," said Brandon.
With a never-ending balancing act of brand expansion alongside raising a family, Brandon and Angelica may not have a lot of downtime. Thankfully, they are surrounded by a stellar team.
"It's a 12, and sometimes 15-hour-a-day job," said Brandon. "If you're not willing to put in the work, it's definitely going to be difficult. It wouldn't be possible without a team of people to get it done. The reality is that we're only as strong as our weakest link. Having a really good team at the facility to produce these products absolutely helps!"
capcannabis.com | @capital_cannabis710 | @capital_cannabis_lab