Located in Bend, one of the best places on Earth, sits a state-of-the-art greenhouse that's home to Choice Farms. The idea for their company was originally forged when Director of Operations Paul Samuelson and his cousin and the founder of Choice Farms, Lee Reber, discussed their passion to produce craft cannabis in a new way.
"I had been coming to Bend since the '90s to visit Paul and while sharing a joint at his brother's wedding in 2013, we got really stoked about the idea of starting a Cannabis farm in that beautiful area," Reber said. Later, while getting his foot in the door working as a budtender in the Colorado medical industry, Reber met Chris Mallory – now Director of Cultivation of Choice Farms – while serving him flowers at his shop in Denver.
As their friendship continued to blossom and develop, Mallory went on to work for the same brand that Reber did, where he worked his way up to become one of the company's cultivation managers.
After the news broke regarding Oregon going recreational, Samuelson and Reber knew they had to put their plan into action. Fast forward to 2016 and Reber added other partners: Tim Samuelson, Paul's brother, and friends Ray Gordon and Morgan Karlos – and officially formed Choice Farms.
Choice Farms finally got its license in February 2018, after typical building delays and licensing backlogs, and now their flower is offered in more than 70 stores all throughout Oregon.
When it comes to their farming practices, they do not cut corners or play any games. Their garden is 100% organic, utilizing homemade veganic microbial compost teas and Dragonfly Earth Medicine. Their innovative Integrated Pest Management program consists of 100% organic fungal drenches during the plant's vegetative state, as well as releasing ladybugs to combat any would-be pests on the foliage. Choice Farms utilizes top dress kits and dry amendments from Build-a-Soil. When connecting all of these facets in an ideal environment, the resin production and terpene profile increase significantly. Here, it's important to note that all applications are simply for preventative measures – not to combat any infestation.
We quite simply could not get enough of all the genetics Choice Farms had to offer.
In a market where a ton of companies are growing more or less the same few strains, this garden had a ton of new and show-stopping cultivars for our team to experience – with meticulously selected genetics from the uppermost breeders in the industry, including Solfire Gardens, Swamp Boys Seeds and TG Genetics, just to name a few.
During our visit, we had the unparalleled opportunity of seeing Choice Farms during one of their extensive pheno hunts.
On the first grow tray to the left, there were five different phenos of Hood Candyz, a cross of Runtz x Why U Gelly by Solfire Genetics. It was an extraordinary experience seeing the drastic differences in phenotypic expressions between each pheno. With some providing sweet and creamy notes from the Gelato lineage, and others producing petrol and skunk-like nuances from the Don Mega genealogy, it's sure to be a tough decision picking a winner.
Not to fret, as Mallory and Samuelson pride themselves on their ability to sift through many different strains and find the ones that are most suitable for their Next G3N Greenhouse.
Other genetics include Da Vinci's Illuminati (Da Vinci OG x 13 (Purple Kush x Trainwreck), Horace (Banana OG x Nigerian), and Spumoni.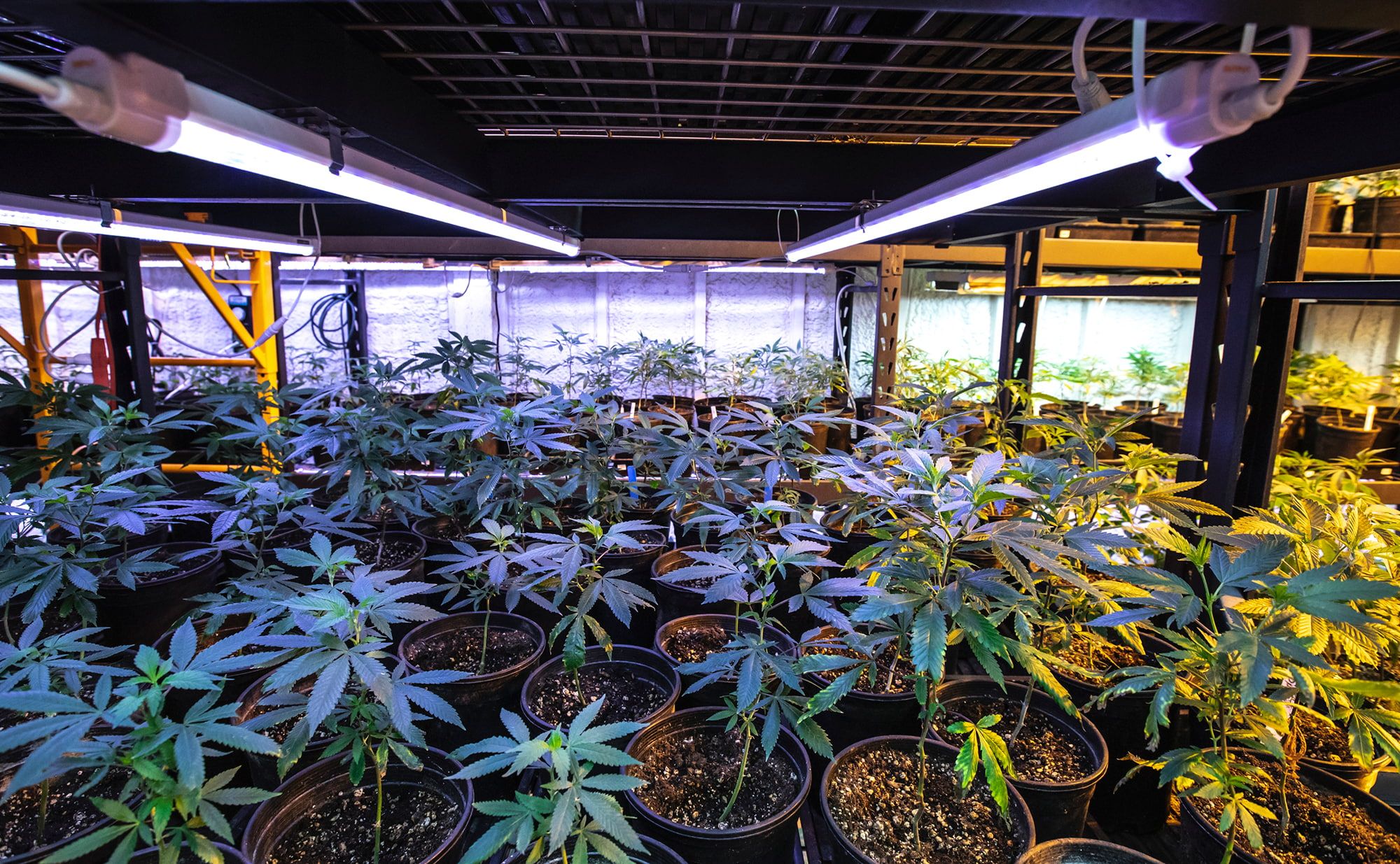 Another astounding facet of this company is its soil recycling program. They currently take old soil from their operation and incorporate it into their vegetable garden. Their goal? To grow a ton of produce and give back to local shelters during the summer and fall months.
Additionally, Choice Farms aims to "close the loop" on soil inputs and production, appropriating permaculture methods on their breathtaking land.
As far as what the future holds for Choice Farms, well, they have some tricks up their sleeves.
Be on the lookout for hash collaborations, three additional greenhouses, and an indoor facility for mature and vegetative plants coming soon. They feel very fortunate to have developed some amazing partnerships in the industry and are always looking to see where new possibilities exist. The door is always open for a friendly chat – just like the one that started Choice Farms years ago.