Admittedly, when Duane and Holly Larson met 11 years ago while playing World of Warcraft online, they never imagined they would find not only love, but a new profession. Originally from Wisconsin, Duane relocated to Alaska just months after meeting Holly in person.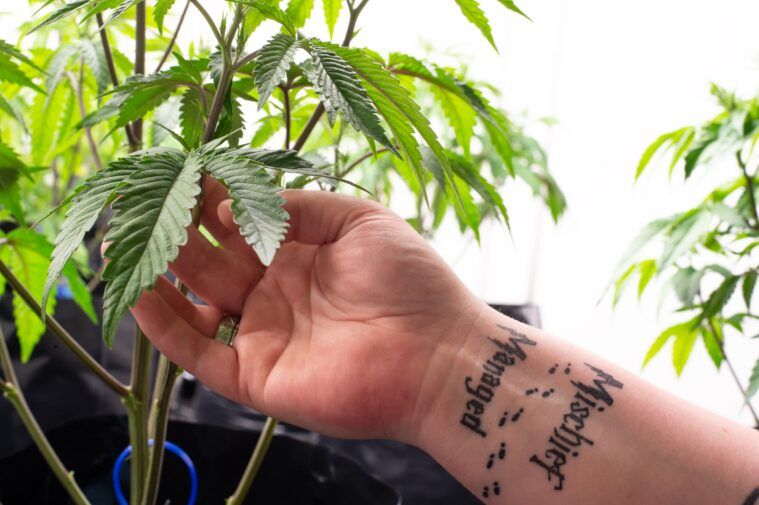 "Neither of us was looking for anything; it just kind of happened. I had two kids already and was living up here in Alaska, so I didn't think anything was ever going to come of it. But my whole family played World of Warcraft, and we asked him to be a part of our Guild, so I probably should have known it would turn into something," laughs Holly.
Bonded by their mutual love of gaming, the duo began building custom computers – inspiring Holly to complete her GED and head to college for a degree in Computer Systems Technology.
"I don't think Holly ever thought she would go to college, but together, we completed degree programs in IT," says Duane.
Both Duane and Holly worked in IT for years, until Holly's mom began to struggle with chronic illness. Although neither had experience growing Cannabis, they knew they wanted to find a way to help treat Holly's mom's debilitating symptoms naturally. So, they started a small, personal grow in their home.
Their first successful plant was grown from a Girl Scout Cookies clone that they received from a friend. But this wasn't Duane's first triumphant cultivation. When he was 17, Duane participated in a science program that partnered with a sister school in Montello, Italy. Through the program, he launched lettuce seeds into space, and when they landed back on Earth, he grew 1,100 space lettuce plants.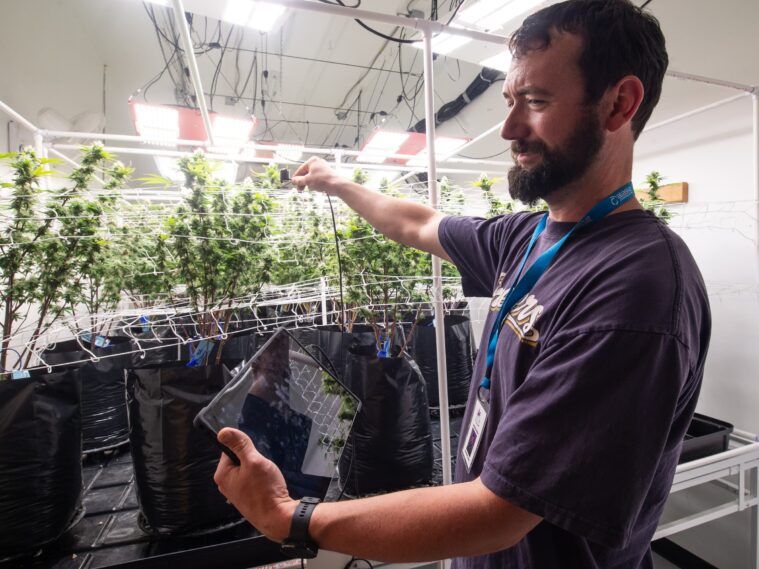 "I looked at how tall they're getting, what the plant structure looked like, and the internodal length. Every day for four months, I'd go to the greenhouse and measure the plants. After the experiment was done, I actually received a national award for my work," recalls Duane with a smile.
Combining their collective knowledge of molecular and biological science with their penchant for technology, the dynamic duo decided to try their hand at commercially growing Cannabis in 2019. Although they lucked out with finding a great location in the Valley, opening their cultivation came with a number of challenges.
"I had to learn a lot of other disciplines to get us up and running. I was working for an engineering firm at the time, so I learned HVAC, electrical engineering, and many other things," says Duane. "When we first started growing in our bedroom, I had 14 LED lights that I made myself with LED panels. So I taught myself how to wire for LED panels and how to program them to what I needed."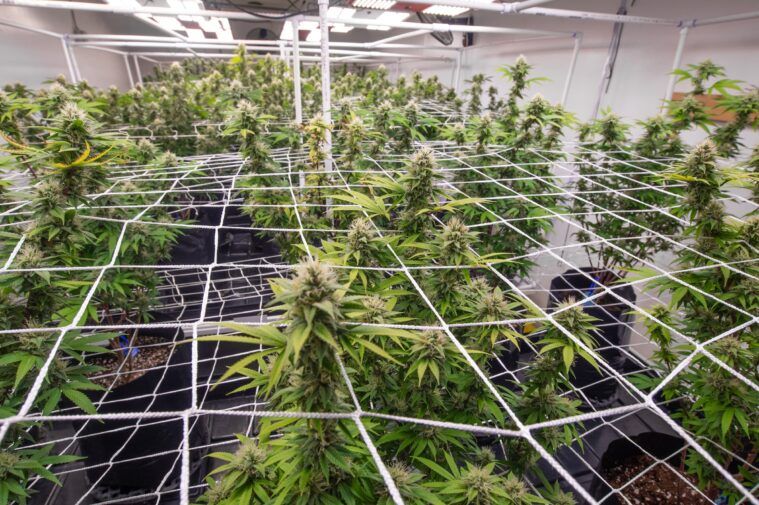 Duane's self-reliance extended to the couple's limited grow, Snow Lotus, and has saved them thousands of dollars on startup costs.
"It's really expensive to get off the ground, and it can be a major barrier to entry," explains Holly. "This way, we are able to stick to a budget, while also ensuring that we have first-hand knowledge of what our specific plants need."
Their hands-on approach also extends to their hand-watering system and daily light monitoring experiments. Of course, with a limited grow operation, each of Snow Lotus' 120 plants is guaranteed to receive special attention – including having a Bluetooth speaker that pipes classical music into the grow room.
"We don't know if it does anything, but we were told that classical music can help the plants thrive, so, we figured – why not try it?" laughs Holly.
Currently, Snow Lotus produces three strains – Purple Phantom Cookies, Bubba Kush, and Bruce Banner – but they are looking to add two new strains to the mix soon.
"We are producing 10-pounds of flower each month and have our strains on a monthly harvest rotation. Right now, we're focused on growing a big batch of Bubba Kush," says Holly.
While Snow Lotus has plans to continue expanding their operation, they are content to keep the business in the family. Holly's sister is the primary trimmer, and her best friend takes care of the watering. Duane focuses on providing new tech, while Holly manages the sales side.
"It's been a journey, but we've loved getting to be a part of this wonderful community of growers. I feel like we found what we're meant to do, and that's priceless," says Holly.