Strolling along the manicured rows of plants with names like Rainbow Cadillac, Puta Breath and London Chello, a sense of magic is evoked as terpenes float from plants warming up on the cloudy, early-October morning. This season has been a little cooler than the last few, offering a break from the 80-90 degree October heat waves that push the plants to grow later each year. Left Coast Standard is by definition an organic farm – even if they can't use that certification due to federal regulations around the term "organic" – they're Clean Green Certified, use only OMRI listed inputs, and grow in the native soil with a living-soil raised-bed methodology.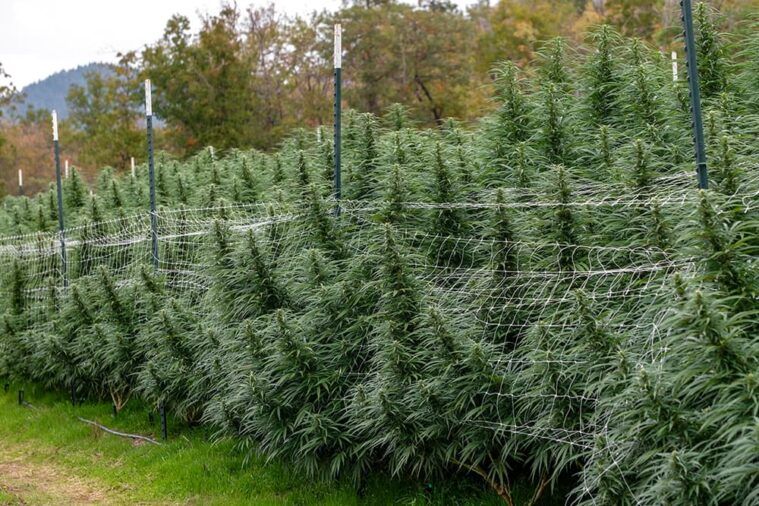 This harvest season's big hits include Fizzerp, a winner from last year's pheno hunt that features bright-pink pistils and a frosty coating of trichomes. The Juicy Fruit was the Exotic Fruits category winner at the Leaf Bowl 2023 – with a flavor profile almost exactly like the chewing gum bringing a lemon and vanilla gas on the finish. And we can't forget the Guava Z, which smells like a tropical fruit smoothie with a Z funk rounding it all out.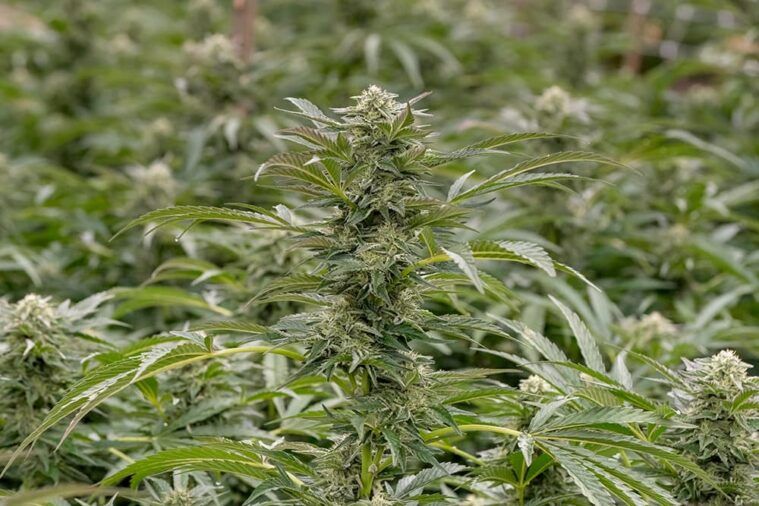 The team owns the property and has spent years working the land and building greenhouses, as well as tiering the earth to create layered growing zones. While the harvest is a highlight to look forward to, growing Cannabis in the dirt is a year-round process: starting with mothers in January, clones in March, and the first light-dep plants hitting the greenhouses in May. With nearly 8,000 plants being grown and harvested each year, there is no slow season for these fully sungrown farmers.
They'll put a cover crop in for the winter, which builds the soil quality and sequesters carbon – essentially making the land better for growing while having a positive impact on the environment – all in a constant cycle to prepare for the next growing season. We sat down with Co-Owners Benjamin Mertens and Joseph Blackwood to explore their growing philosophy, and why their classic strains seem to be doing so well – winning multiple Leaf Bowl awards in the last two years.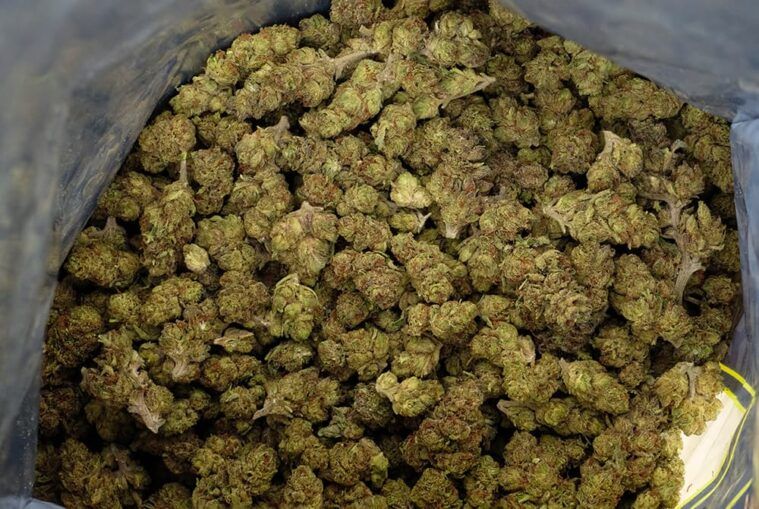 What drives you to grow outdoors and live the lifestyle of a true farmer?
Ben: We love growing outdoors, being in such a beautiful environment, and the land and plants have provided for us. They say if you love what you do, it isn't work – but it's definitely extremely challenging."
While you have some fire new genetics, what's the inspiration for growing older cuts from the '90s?
B: We've been doing good with legacy strains, like the Orange Blossom that won the Citrus and Sap category, which is a '90s strain. The Juicy Fruit is from the '90s, the Santa Cruz cut of Blue Dream and the White Rhino are all legacy cuts. We're proud to show a range of strains and our ability to win awards with classic and new genetics.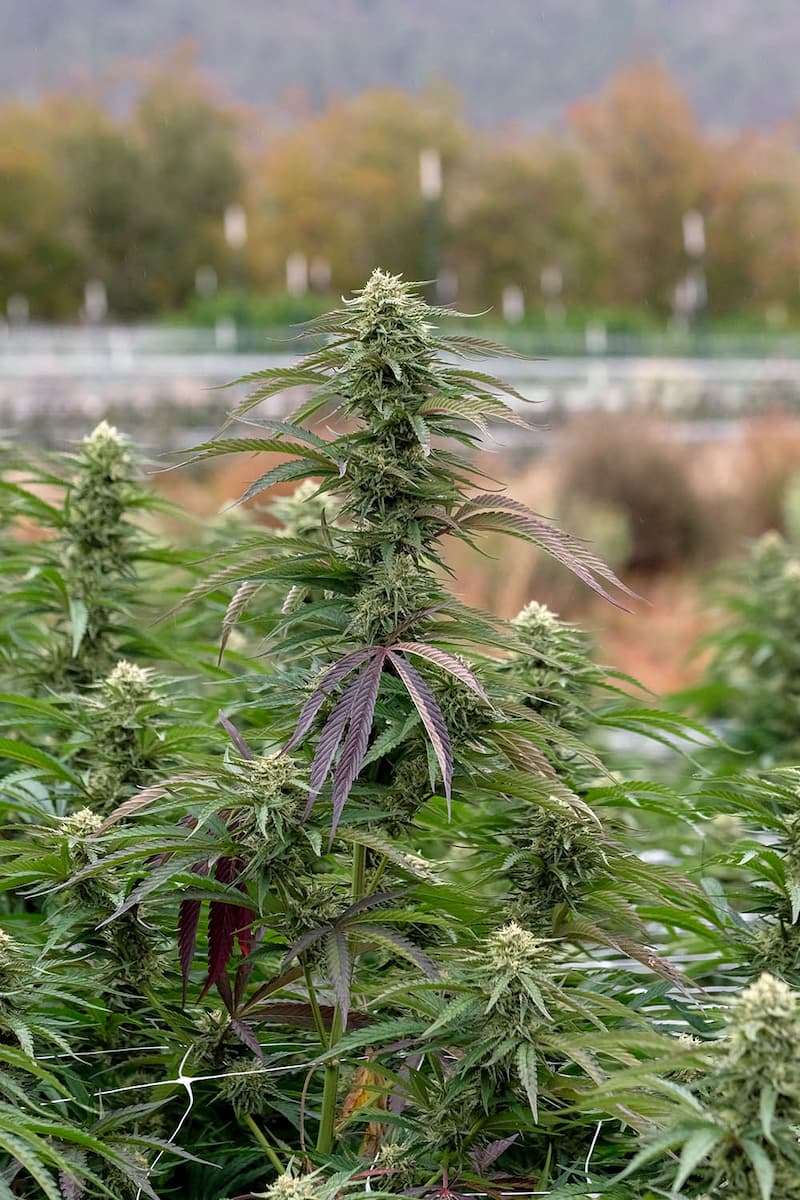 Joe: The classic strains stand the test of time. There's a little bit of nostalgia in it – where you grew up smoking a classic, or what you remember from decades ago, and people love that. I also feel those landrace strains are pinpointed to what they are. Nowadays you have a lot of strains that are bred with this and that and have 15 crosses. The old strains yield well, have great smells, and while they don't always test the best – they get you high the best.
As a farm that has gone from legacy to medical to recreational, how has it been to transition and what does it feel like to be in the game today?
B: It's definitely a lot easier for the moms and pops to be able to do it here in Oregon, the people who care about it the most and paved the way for everything today. It's more than just a dollar for us. But it hasn't been easy. 2017 was the first real big drop – it was pretty hard to survive that. And then last year it really dropped again – so it's just now stabilizing to where you can make a small living again as an outdoor farmer.
J: It's also less underground. Back in the day you might have to be blindfolded to go to a farm and trim – now it's like, put it in your GPS.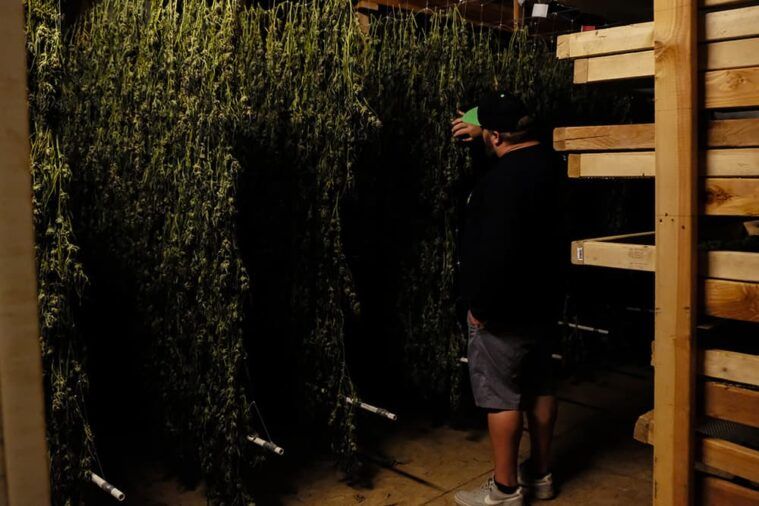 Why do you choose to grow in living soil?
J: While conventional farming is definitely pretty rough in ground soil – with erosion and runoff and chemicals – growing with living soil gives back to the earth. It's more connected to nature and natural life, because we use what has been there for a million years to help produce the products – instead of a chemical nutrient that was made in a lab.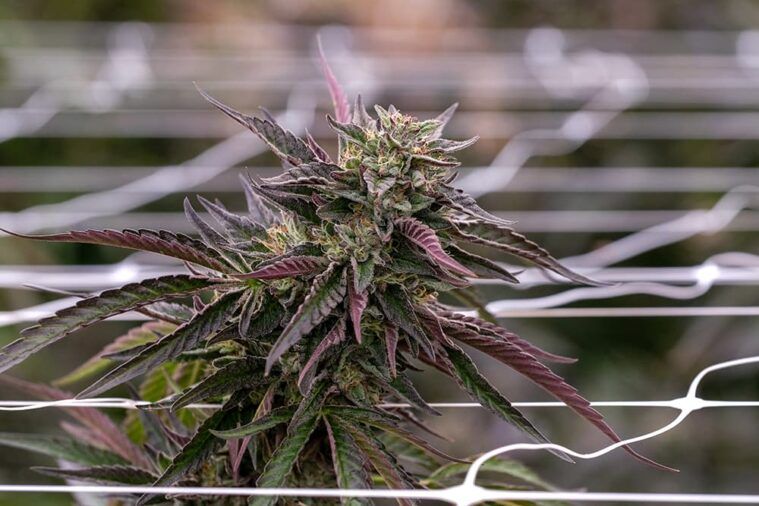 What's your message to consumers looking to try sungrown Cannabis for the first time?
J: If you like flavor, nothing really beats the sun! And if it's grown properly, it can rival indoor flower. Indoor lights are at best an imitation of the sun, so if you grow outdoors well and navigate through the elements, you will come out with a good product. And the living soil helps because plants want to live in dirt – it's the most natural way. We feed the microbes that feed the plants, and it keeps getting better every year!
Total plants 7,500-8,000 plants
Harvest Total 1,500-2,000 pounds
Year round team of 5