Enter into the biosphere … a pink-glowing LED greenhouse in Kennewick that works with the sun and weather to maintain a perfect environment, using organics and science to produce and harvest the highest terpene profiles possible.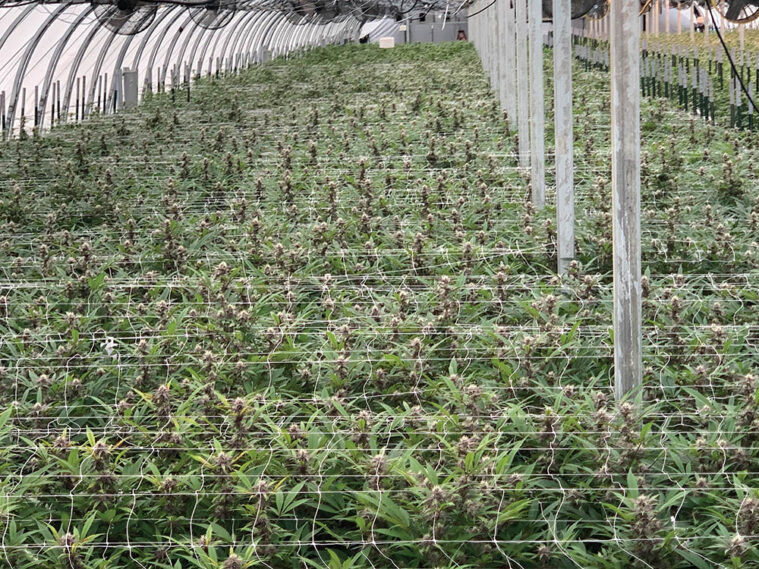 Our cover of last month's Tech Issue depicted a future Cannabis grow in space, and while the reality of Martian Kush is still a few decades away, we can look to a living biosphere in Eastern Washington for inspiration on how Cannabis can be cultivated in a truly unique environment. As the name suggests, Legacy Organics is growing Cannabis with organic practices in a living biosphere – different from growing indoors where everything is kept sterile and the goal is to have the only life present be the plants – where everything alive is living in concert to produce a natural environment for the plants that stimulates terpene and trichome production.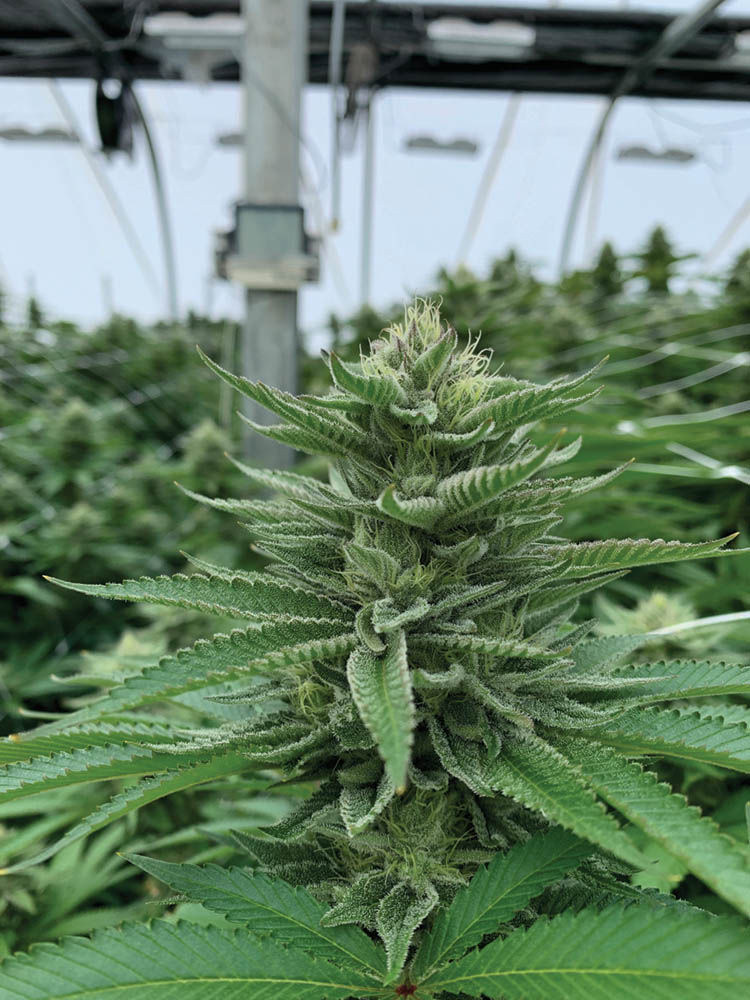 "The biosphere is a method of growing that can be found nowhere else in Washington – a greenhouse hybrid model that is a positive air pressure structure utilizing energy-efficient lighting, but also natural UV rays. And having that paired with above-ground aerated pots and heated flower beds, and using a natural living soil … we are truly mimicking a living ecosystem that we are able to maintain year round," Josiah Glesener, the Operations and Sales Director explained. "Everything we do – down to the weekly soil, sap and tissue analysis, tweaking the soil and amendments just right, adding in beneficial insects to tickle the root zone and increase the terpene profile and potency, and even the visual appeal of the product – it's all by design."
The living soil method of growing starts with soil that's alive – and while that may sound like a non-sequitur – most cultivation is done in a sterile medium like coco or rockwool. Living soil is full of microorganisms that interact with the plant in the rhizosphere ("the zone of chemical, biological and physical influence generated by root growth and activity," according to Nature Journal). The Legacy team works to keep the soil environment alive with these organisms, right down to the beneficial arthropods (think little beetles) that crawl around in the dirt. The little critters tickle the plant's roots, just like in nature – which triggers increased terpene creation.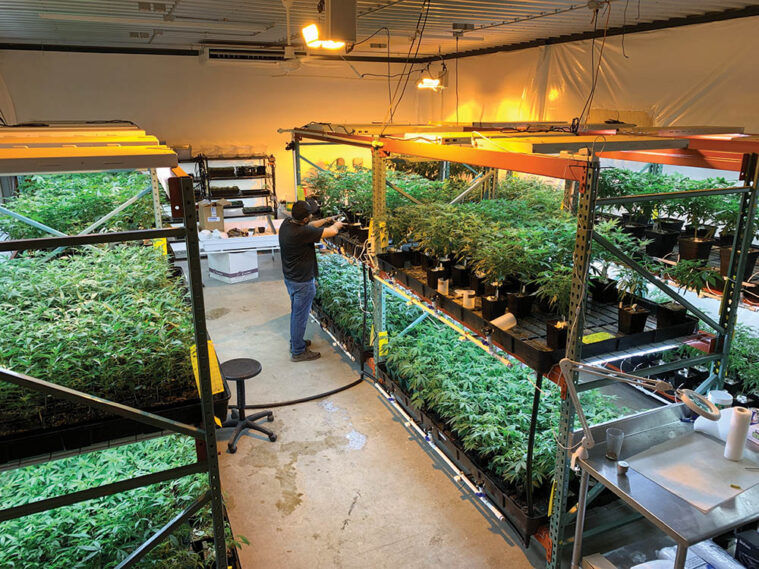 "To get the terpenes coming out like a communication device … we add micro arthropods, rogue beetles, into the canopy – and that lets the plant know there's life around it, which creates more terpenes," Glesener elaborated. "If this plant was grown where it came from and was being ate on by a caterpillar, the plant's terpenes would change the body odor of the caterpillar and draw in natural predators to eat them – so we try to mimic that and kick in the plants' defense systems in a controlled environment."
By carefully monitoring the garden's elements, from the soil temperature and moisture levels, to sap analysis and genetic monitoring throughout a harvest cycle, Legacy Organics uses data and science in combination with the natural elements to create a highly-controlled growing environment that's perfect for Cannabis plants.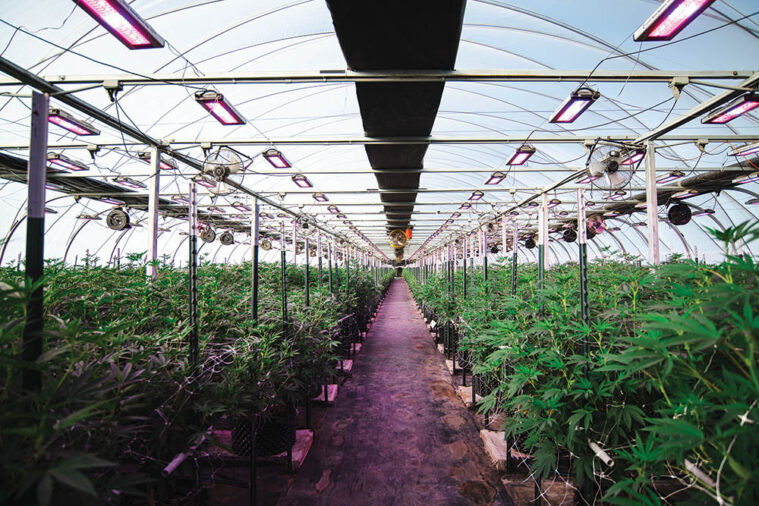 "We are constantly adjusting the light levels and the light intensity. We adjust the lumens and the spectrums. Right now we are adding more red spectrum going into flower and as the sun gets lower in the hemisphere, we'll keep raising the intensity of the lights," Jay Kennedy explained. "Indoors the grower is like God, controlling all the elements in a sterile environment. Outdoors, or in our greenhouse, a grower is dancing with Mother Nature – adjusting to each change and using the sun to make plants that are happier."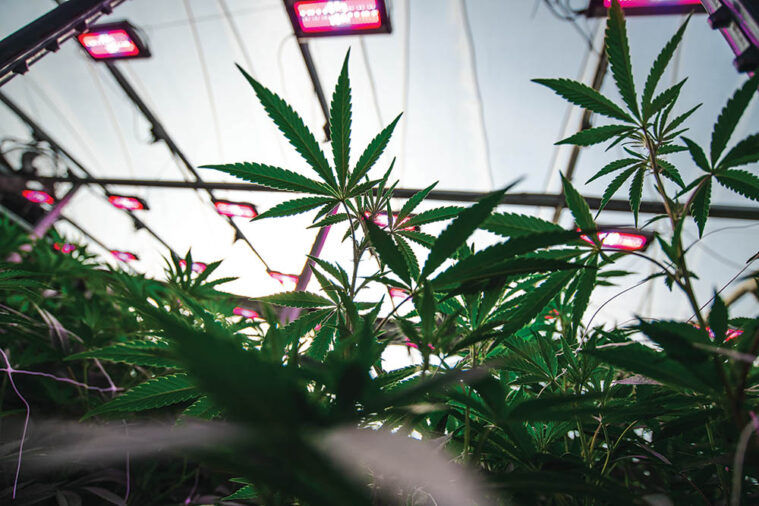 This pursuit of perfection starts in a greenhouse that's longer than a football field, with 1,400 plants inside that they harvest every three to four months – yielding 1,200 pounds of dry, sellable material and a stock of fresh-frozen products for concentrates. A significant portion of each harvest is now going to the Cookies greenhouse line in a powerhouse brand collab. But Legacy holds their own genetics and premium flower for their branded product line – producing flower and pre-rolls that are kept in glass and carry the same attention to detail from curing to packaging.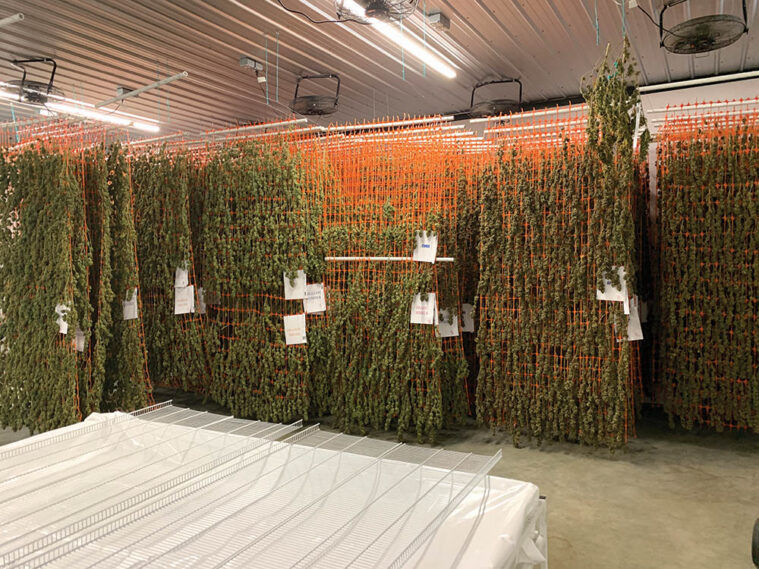 Inside the trimming and processing room, all the flower is kept in a temperature and humidity controlled environment. Fresh hash and joints are kept in a humidor to preserve the terpene profiles, and all the finished products end up in glass containers. This is both good for the environment and the weed itself – a choice that sets Legacy Organics apart from other brands.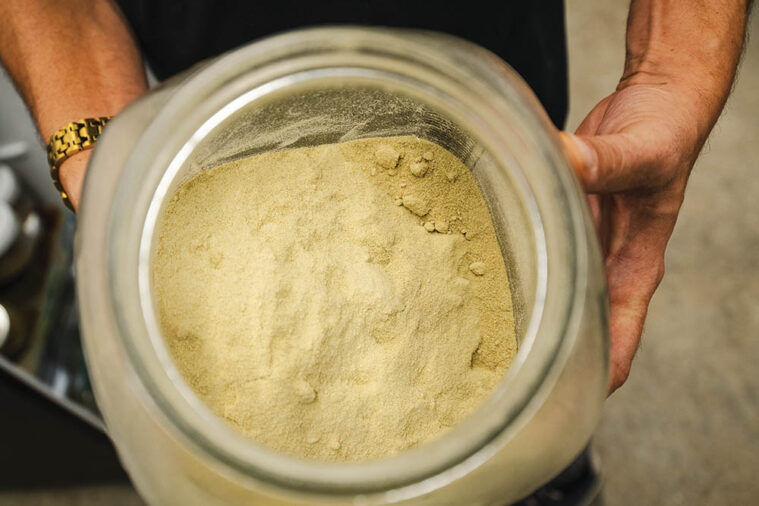 "I really think our pre-rolls stand apart from the rest. Coming in glass, sustainable packaging, using only freshly-milled flower that's moisture-checked and hand-tamped to lock in the freshness and terpene profile. We even have people meticulously brushing out each joint crutch tip to make sure there are no particles left to inhale – that's how much we care," said Glesener. "We even have colored crutches for customers to know indica versus sativa, and have joint packs up to 28 … so customers can buy in bulk and have a real supply of tasty joints. If you smoke a lot of pre-rolls, you want a big pack!"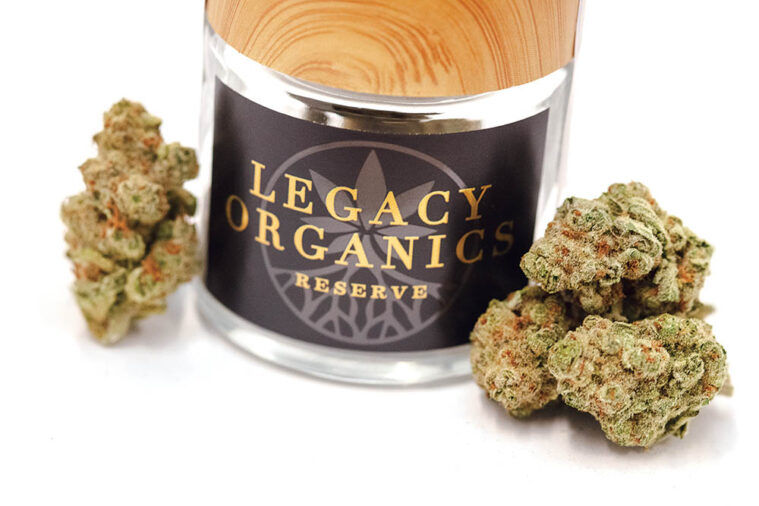 Taking a draw on a Bubble Blunt – which is 20% concentrate and 80% flower – the flavor and terpenes flood the senses. The Funfetti has a delicious and complex fruity gas, with a syrupy tang and an extremely smooth hit … sending the mind to float above a perfectly sedated body. In the flower department, the Mikado smells like freshly-picked grapes with an earthy and gassy richness that smells good enough to eat. The terpenes dance and fill the mind with a blissful, full-spectrum high that brings the full flavor of the plant in each hit – treating the palate to a tasty range not found in indoor, monocropped flower.
"Living soil gives you the best smokable weed and smoking experience, hands down," Kennedy said with a smile. "We work with nature, not against it."