Enter the not-so-hush-hush Secret Garden in Anchorage for an in-person opportunity to gaze into an active grow room where plants are budding – but make sure to stick around for the dozens of in-house cultivars and cartridges that are sure to delight even the pickiest of strain hunters.
Secret Garden is a vertically-integrated operation that was hand designed and built by owner James Thornton and his family, with the goal of serving the community and industry with transparency and professionalism. Entering into the beautiful showroom retail location highlights this vision, giving customers a view into an active grow room to watch our favorite plants in action. Education is a major focus for the company, where customers are encouraged to ask questions about the growing process, or smell CO2 extracted terpenes to learn more about favorite strains and the entourage effect of cannabinoids and terpenes.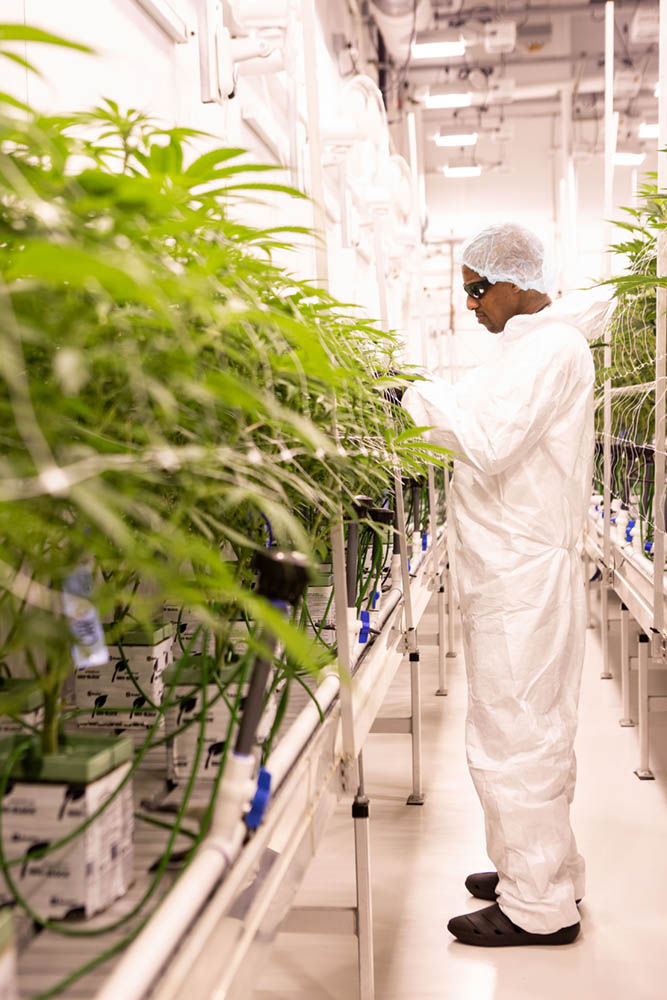 Today the facility has a team of 40+ whose dedication and commitment to quality is what keeps the operation running smoothly. With several thousand plants in various stages of growth at any given time, plus an ever-busy extraction lab and edibles kitchen, the team has its hands full in the best of ways – turning Cannabis into delicious concentrates and gummies for a dedicated fan base. We sat down with Thornton to talk about his vision for Secret Garden, the amazing team behind the scenes, and his passion for lifting up the community of Fairview through outreach and high quality, affordable Cannabis.
What was the inspiration for the name Secret Garden?
A Secret Garden is how I started growing in Girdwood, because we were forced to hide it. In general, Cannabis has been something that people had to keep secret – so I feel that really resonated with a lot of people.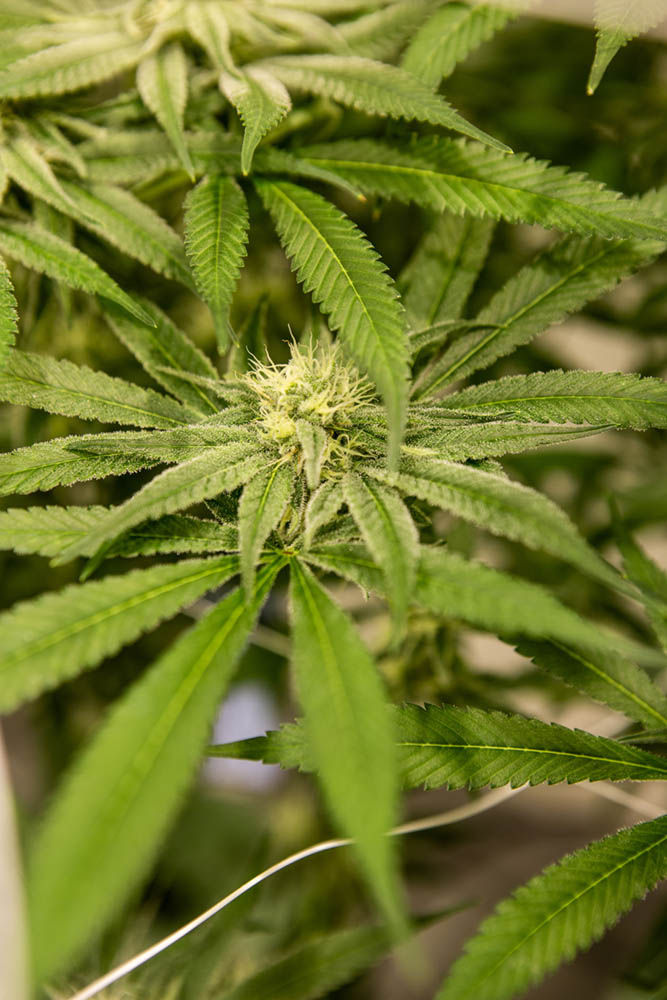 It's ironic because your garden isn't a secret, and you can view the plants from the retail store!
Now that it's legal, it's important to showcase what we do and how we do it – to show people the process of how the plants grow. It aids in destigmatization and normalization. It's just a plant that has so many amazing properties that we want to share with the world. Since day one, creating a facility that could focus on education and information for people who had no idea about Cannabis or were interested to learn more.
In the past, the knowledge about Cannabis – especially growing – was kept underground. Why do you want to change that?
Licensed cultivators have one of the hardest jobs in the industry, and it's not easy, but anyone can grow a plant. I wanted to build out a design that allowed us a safe and sanitary way to showcase to our clients what we do – because we don't have any secrets, everything is completely open-source and we'll share the knowledge we have with anyone. As well as the back of house, where we want to have tours – not just for politicians and agencies to show that this is a normal business – but to explain how we do things. We don't just bring anyone inside the actual garden spaces, due to potential contamination – so having the viewing windows into all the grow rooms is a point of pride for our team!
You have a big team, over 40 on staff! How do they help make the dream possible?
We have the coolest team and while this facility is amazing, it's nothing without the amazing people who make it work every day. We care about each other and support each other, just like the plants. We grow a plant here that speaks to us, we listen, and we care about our own quality of life and the plants' quality of life – it's a full circle, including the community. It only works if it all works together. And while not everyone in the industry shares that sentiment, I'm proud that it's how we operate and will continue to.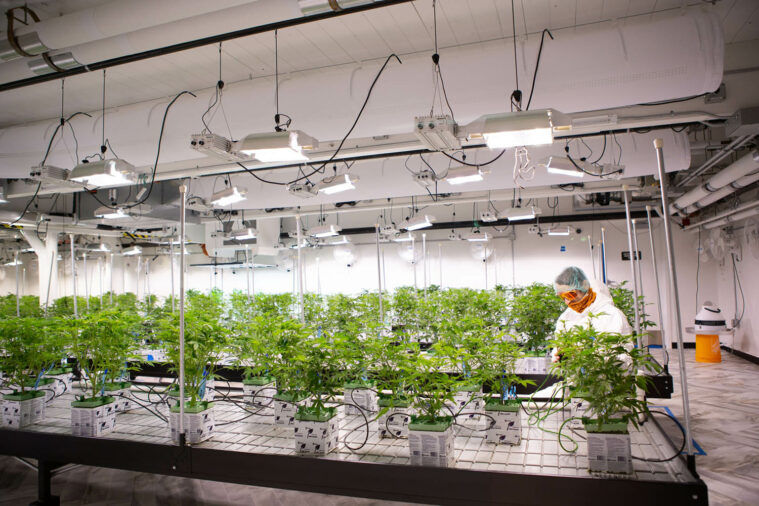 How has your work in the community changed your views as a Cannabis operator?
This business has always been a community-minded effort. I'm so blessed and proud to work with so many creative and talented, amazing human beings – and that extends to the community we operate in: Fairview. When I found this place it was a dilapidated warehouse in a low-income neighborhood, but through this process I learned that there's a lot of amazing people in Fairview, and a stigma that doesn't have as much basis in reality as people think. These stigmas are similar to those about Cannabis, and the stigmas about low-income neighbors have pretty prejudicial foundations. So as a guiding principle of this business, I've found it a parallel to not only fight for our community, but also for Cannabis. It's the same struggle.
Do you feel like having a Cannabis company that cares has helped Fairview?
I feel like Secret Garden has been a positive influence in the neighborhood, and we go above and beyond to let people know that we care about more than just selling them Cannabis. We care about their quality of life – working with individuals and meeting them where they stand, making an emotional investment in their wellbeing, and fighting for resources and ultimately what's right. With the community's support, we can do a lot more for the neighborhood, and help right the wrongs for a population that has been disenfranchised and underrepresented for decades.
You've dedicated a lot of energy towards having a big menu selection and maintaining a quality $25 eighth on it every day. How has Secret Garden used vertical integration to provide high-quality budget-friendly Cannabis?
While a lot of Cannabis businesses are focused on money, this is a passion project for me. We wanted to provide our customers with a high-quality product at the most affordable rate in town. And starting during the pandemic, we've offered $25 eighths as a very high-quality product our customers can count on.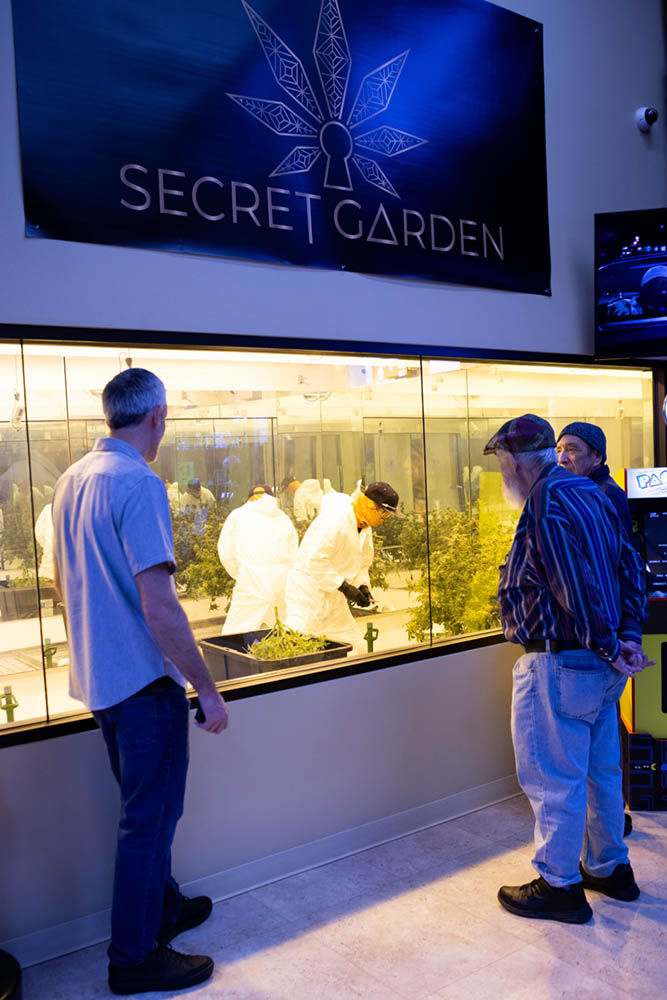 How does education play into your selection?
A lot of consumers look for high potency as their benchmark for what they purchase. We try to steer the conversation more towards the entourage effect of cannabinoids and terpenes. Before it was legal you didn't ask for THC – but you knew great weed would smell and taste fantastic, and get you really high. And just like the Pepsi challenge, I guarantee if you took away THC percentages the industry would change. So we really want to get people more educated, and oftentimes our budget eighths are lower in THC but high in terpenes and have great effects, so we give people a chance to try for themselves. We always have higher-THC products too, but our Secret Garden products, whether gummies or flower or cartridges, are the most affordable on the menu. And in our opinion, the highest quality!
What guides your vision as you head into the future?
One of our taglines is 'Perfection is our Passion' … that's guided our development of these facilities and the protocols and procedures to ensure that the product going out meets our standards. We are the consumers first, our families, and then our clients. We're in this because we care a lot about the products we are producing. So we're going to make sure that whatever we share with our customers meets our standards every time, and myself and the team take a lot of pride in that. I can sleep good at night knowing that my team has the exact same passion and mission as I do. We're all in it together!