Rising from the earth like the fossilized behemoth that bears credit for the powerhouse brand, Mammoth Labs continues its tradition of soil-to-oil farming in the windswept city of Ellensburg.
Years before co-founder Connor Jackson was growing legal Cannabis he was a student at Central Washington University, where the science department had spent over a decade studying a fossilized mammoth skeleton found in a farmer's backyard. The area's rich geographic history dates back to the last ice age and as the glaciers retreated to carve out the valley, herds of the iconic beasts once roamed the land. Now long turned to dust, or perhaps a different type of oil, the prehistoric animal became the inspiration for the brand – leading to the creation of Mammoth Labs in 2016.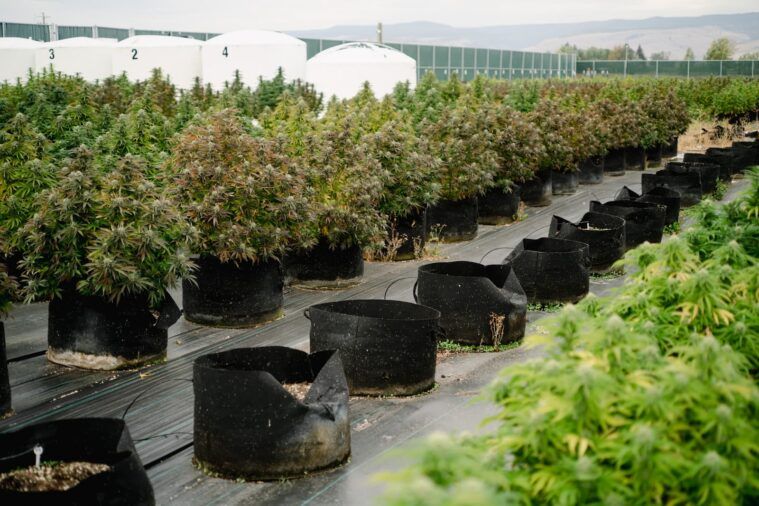 "When we first started, the idea was to be a flower-first growing company. But with the Ellensburg weather patterns we realized that the best option was to grow outdoors, freeze everything and focus on creating delicious, affordable live resin," said Jackson, who is both a partner and Head of Operations at Mammoth.
From the start, the team focused on brand building through consistently quality concentrates, while building relationships with farms around the state for processing material. Despite setbacks with the county – like the inability to build anything with a foundation and a hostile-to-weed permitting process – the farm has grown one container and prefab shed at a time into a thriving compound that processes concentrates year round. With products available in hundreds of retail stores around the state, it's amazing that such a large volume of products flows through a relatively small facility.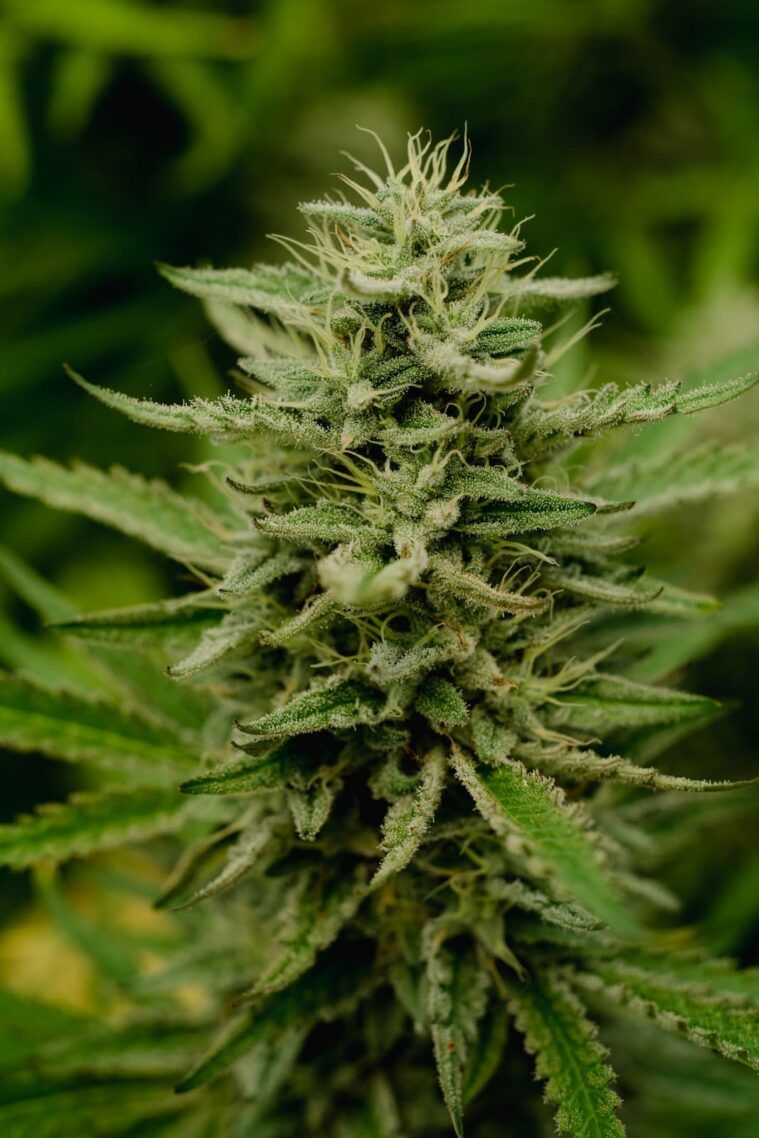 "Last year we filled our 40-foot walk-in freezer with 8,000 pounds of fresh frozen material, just from this farm. We can run 400-600 pounds of material into live resin each day, so we will process our material and be working with outdoor and indoor farms year round," Jackson explained. "We have a team of 13, and we've chosen to take care of them and keep our growth organic, which has helped us survive this market," Jackson said. "There are times where things are booming and everyone is doing well, but there are times like now where companies are struggling, and we haven't seen a dip because we stay consistent with our products and sales."
Staying lean has kept the farm growing at a healthy scale, with a brand footprint as big as one from a real Mammoth, touching all corners of the state. Their concentrates are known for great quality at multiple price points, with offerings ranging from budget distillate or disposable vapes to connoisseur-grade live resin and hash rosin. The lab is run by the enigmatic Bill Reichlim, who spent years as a craft brewer before turning his attention to terps.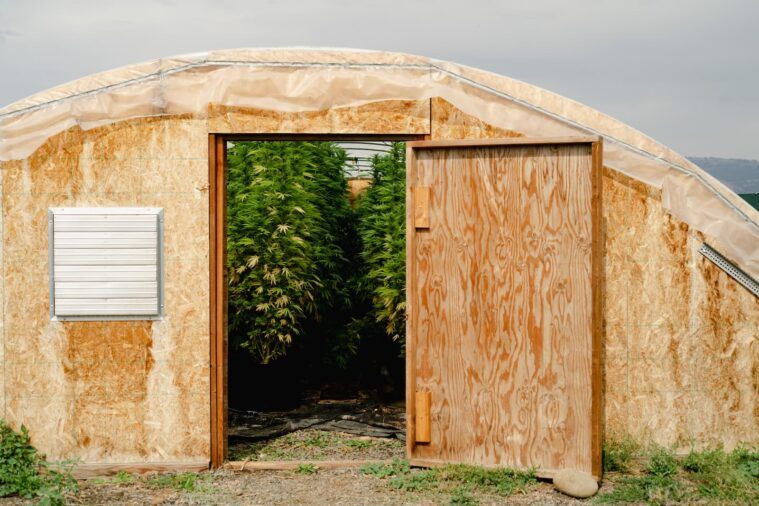 "There's something special about running an extractor, and tweaking this or that setting to take the same material and make a completely different product. Just adjusting the temperature makes a huge difference, like with beer, where a temp change can make it drier or sweeter," Reichlim explained passionately. "Each batch of material brings new variables, there's always something to learn and a new craft product to extract – just like with brewing."
As the farm has progressed they've adapted techniques and started growing some full-term sungrown in hoop houses. The greenhouse's plastic material acts more as a protection against the gusty winds than as a controlled environment, with the plants exposed to natural amounts of sunlight. The farm also grows outdoors in pots and the plants have to be vegged outside to acclimate to the wind, starting their life as small plants in the elements. Only certain strains are able to handle the unique environment of the Kittitas Valley, which funnels wind from the Cascades right through the city of Ellensburg. While most outdoor farms are planting around Mother's Day in May, Mammoth has to wait until late June for the conditions to be right.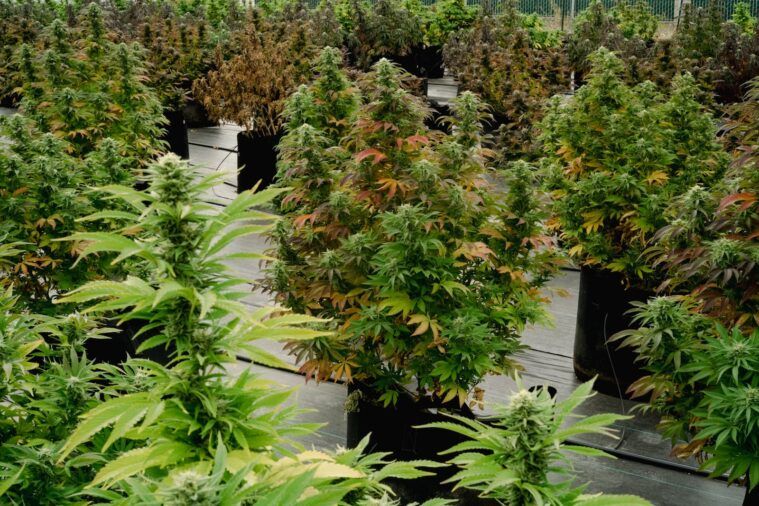 Between the greenhouse and the outside area there are several thousand plants – some new to the season, and some proven winners. Some strains do well and some do terrible (like the heavy indicas and Kushes), but the grow team has noticed that heavy-limonene strains like the environment. The Cherry Bomb smells like purple Flinstone vitamins, with thick colas and sweet terps that captivate the senses – ready to be turned into dabs in just a few weeks.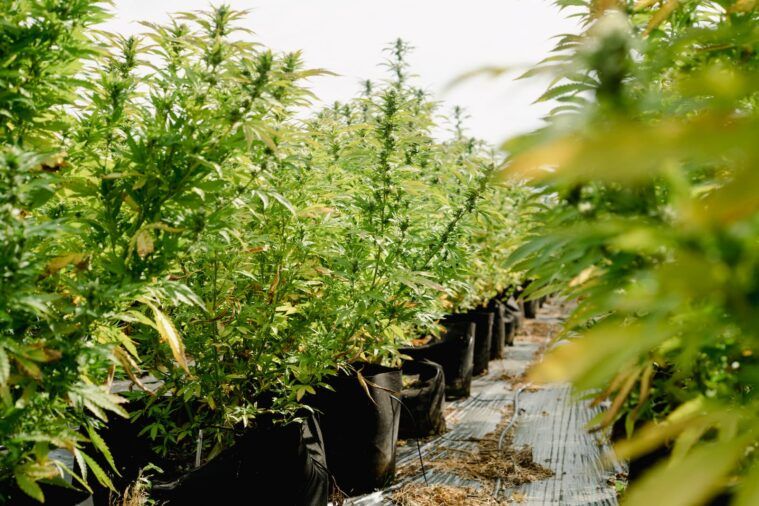 Once harvested the flower gets fresh frozen for at least four to five days, but can be stored fresh for up to months in the freezer before being extracted at super cold temperatures. The extractor will adjust the temperature depending on if the desired concentrate is live resin or budder or diamonds, usually between -60 to -90 degrees. Mammoth doesn't use any powders or filters (so no CRC products), sticking to all-natural live resin for the 200,000 grams a year that they process and sell.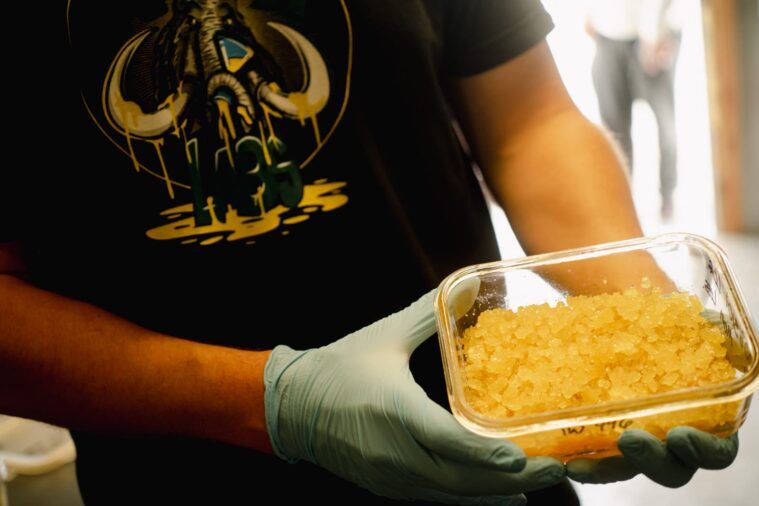 "We love processing, so we'll make anything from live resin to budder to rosin, infused pre-rolls, edibles … we are even building a new kitchen at a different site to launch the Tyson Bites, and are working on a new water-soluble THC for tincture and drinkable lines," Jackson said excitedly. "I love pure hash rosin and unfiltered BHO as live resin, and don't really have a preference between the two – they are the top tier of products and I love that we get to produce both in-house."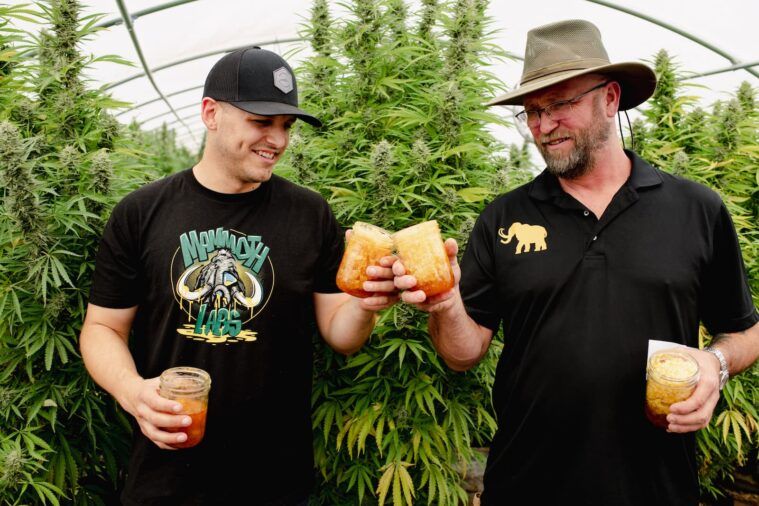 The most recent addition to the farm is a shipping container-sized walk-in freezer that keeps material at a mind-blowing negative -40 degrees Celsius. The cold air is what creates fresh frozen weed for live resin, preserving the trichomes and terpenes while keeping water molecules frozen. During hot spring and summer days, the team runs quickly from the freezer to the lab, for even those couple minutes can start to thaw the product. The goal is to have as little water moisture as possible because the moisture pulls chlorophyll, which can lead to dark and less flavorful oil. That said, the Mammoth team has dialed in their process with the addition of the huge freezer, allowing for the terpenes and trichomes to stay fresh and frozen until the buds are ready to be turned into concentrates.
"We grew this harvest for flavor and terps, and it's turned out to be a great harvest," Jackson said with a laugh. "We're resin farmers, not flower farmers."