We were winding through the hills of Humboldt while on the phone with Ted Blair, just about ready to send up a flare. The GPS kept trying to send us down roads that weren't there. We were on the way to Blair's grow, Canna Country Farms, and as is often the case with those storied SoHum roads, the Google robots weren't quite sure where to go.
We finally climb our way up a narrow road to the top of a ridge peaking above a vast sea of Humboldt fog and park between a massive drying barn and a row of hoop houses next to the farmhouse, which has a vast deck overlooking a fragrant orchard of towering full-term THC trees. As we get out of the car, we are greeted by the farm dogs.
Blair is instantly recognizable, with his copper-colored beard that cascades down to his chest and his warm smile. He greets us with his partner, Reggie Weedman, and Blair's son, up-and-coming third-generation Cannabis farmer Therin Blair.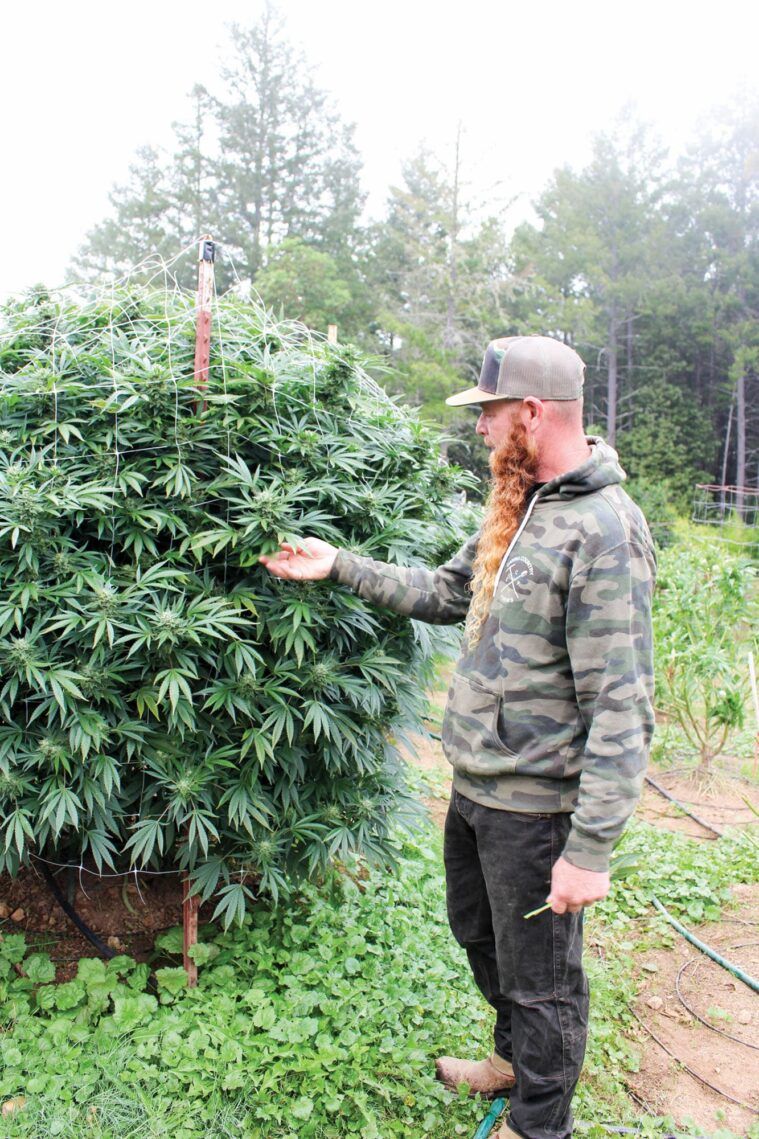 The fruit of tradition
Blair and Weedman have been working this particular plot of land in Humboldt for 13 years. Whereas many growers select pots or beds for their plantings, Canna Country chooses to plant directly into the ground, which they amend. They simply feel they get better bud that way. There's probably truth to that: If there's earned wisdom to be had, these guys likely have it. Between them, they have more than half a century of cultivation experience under their belts.
Blair alone has been cultivating for 37 years. He got his start in Leggett, a small town in Mendocino. His father was a member of the Piledriver's Union, and his mom was a postal worker who grew a small food and flower garden with some Cannabis sprinkled in for good measure. Blair eventually shifted gears to Humboldt and partnered with Weedman – an obsessive Cannabis genetics wizard who has been crossing lineages and tracking their histories for years.
"I have notes since 1998 on the male side," Weedman said as we walked through rows of the farm's famed CC#26, referring to that strain's breeding history.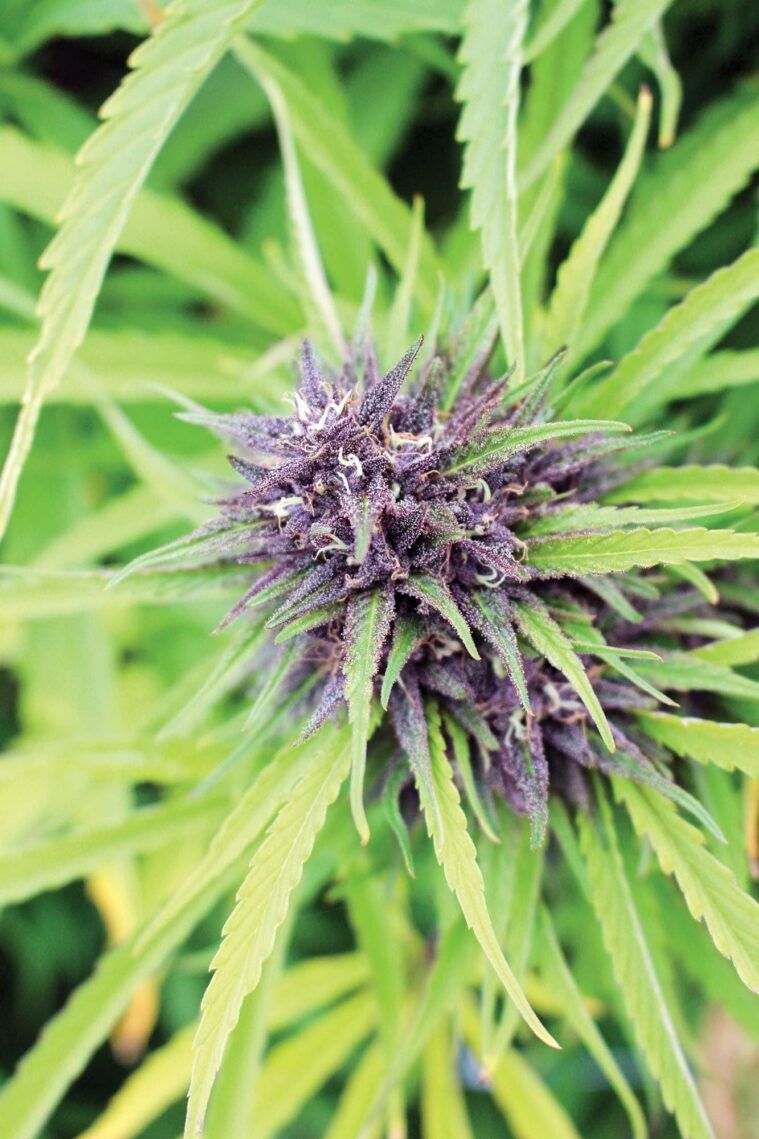 Naming by the numbers
One thing that's immediately memorable about Canna Country is the farm's cultivar-naming convention. All of their cultivars are named numerically. No descriptive dessert names, or references to fossil fuels, weaponry or sex.
"We're tired of the fucking name game," Weedman said. "It's just ridiculous."
Of course, it would be easy to get tired of coming up with names if you were breeding as many different crosses as the Canna Country crew. As recently as 2019, the pair worked more than 300 crosses into their intensive breeding program. When they breed plants, they simply number them. That's how they landed on their plan to buck the clever marketing trends – it all started with the CC#26.
"We were entering it into the Emerald Cup, we needed a name, so we were just like, 'Canna Country #26,'" Blair said. "It's a name, but it's not a name."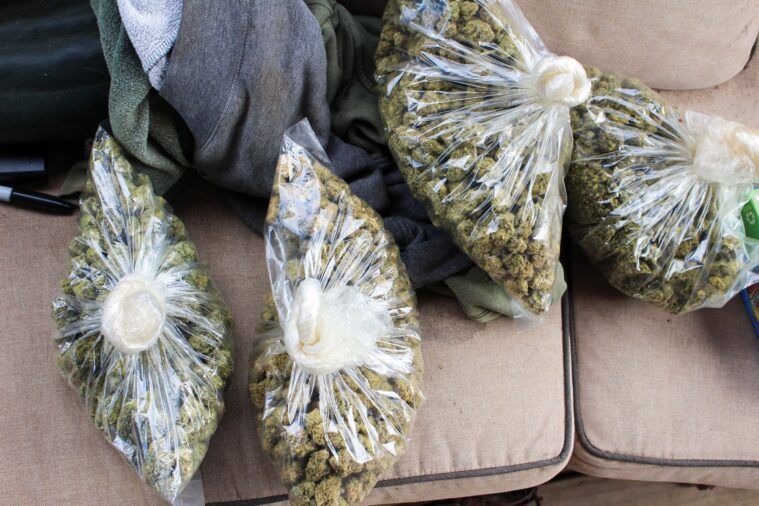 Smell the rainbow
At Canna Country, Blair and Weedman's goal is to breed for unique, rare individual terpenes and terpene profiles. They say that's one of the reasons they lean so heavily on the CC#26 and why it does so well in the market – it's dominated by the rare terpene ocimene.
They do genetics testing with LeafWorks Genomics, in order to fine-tune their breeding program and bring new flavors and combinations to the forefront. As we walk among the trees, the pair point to plant after plant, having us experience the vibrant, mouthwatering aromas of each one. 
We linger on the CC#3, a Birthday Cake x Burmese cross that is also high in ocimene. Then onto the CC#9, which is all Skunk, Sour Diesel and OG notes – a myrcene-laden heavy-hitter. The CC#30 showcases huge, chunky nugs emitting a sweet and sour terp profile. The CC#38 is a scrumptious cross of Blueberry Muffin x Key Lime Pie. And the CC#26, which they grow more of than anything, is a cross of Forbidden Fruit x Cherimoya.
So many flavors and aromas, and each one is compounded by the one before it. 
"One strain for everyone is bullshit," Blair said, referring to the tendency for certain strains to dominate buying trends. "Everyone likes something different."
"We're focusing on the rainbow," Weedman said with a smile. Standing among his plants, taking in the aromas, he adds, "That's the magic, right there. Smells like magic."
---
Location: Southern Humboldt County
Canopy size: 13,350 square feet
Plant Count: 1180
Team: 4-5, family owned and run
Known for: CC#26, CC#3, CC#9, CC#30
Quick hit: Canna Country Farms brings a passion for rare terpene profiles and intensive breeding operations to its pastoral Southern Humboldt farm.