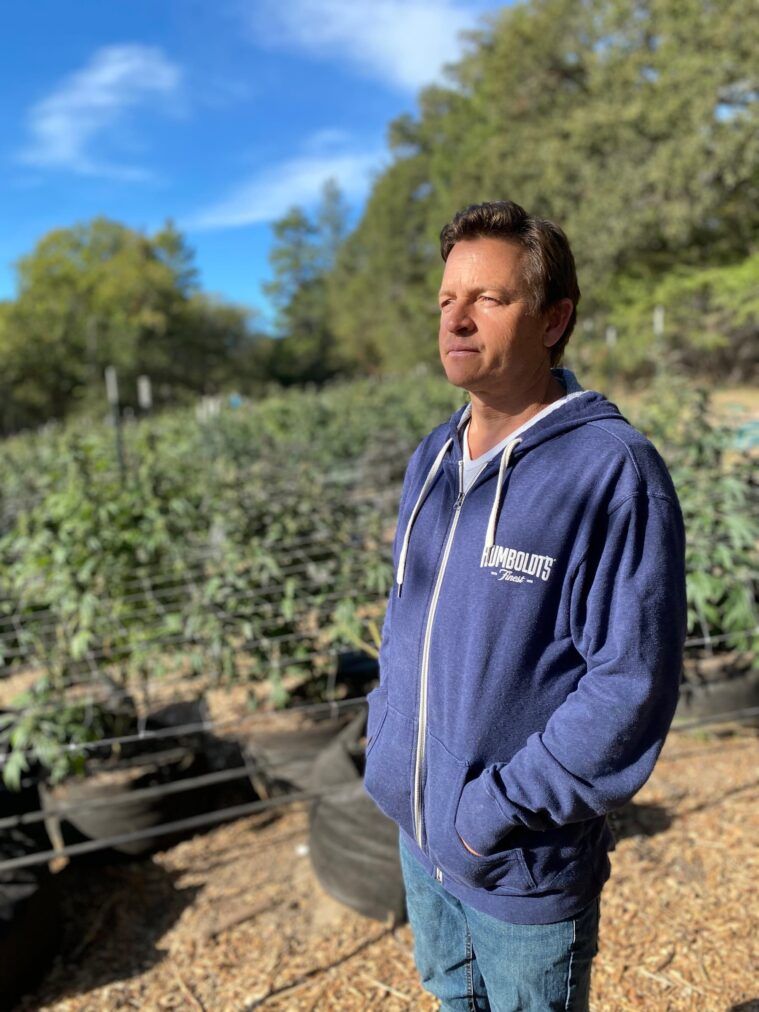 When people talk about legacy in the Cannabis community, it's easy to assume they're discussing what came before – something left behind by predecessors whose legend looms large like towering Redwoods.
When Trent Sanders talks about legacy, it's obvious that he's talking about a torch to be carried. A foundation to be built upon.
A compound vision
Standing in his full-term Cannabis field, nestled on a particularly picturesque sliver of a 280-acre span outside of Garberville that he owns with his partners, Sanders lays out his plan for the Humboldt's Finest property.
It won't be a facility. It will be a compound – complete with a pool, yoga room and recreational trails throughout the property for employees.
"Brand the buildings, create a good work environment, benefits, a place to mountain bike – and people will be happy," Sanders says, thoughtfully surveying the land as his staff works to pull down his full-term strains: Wakanda, Legend OG, Peanut Butter Breath, Ice Cream Cake, Fatso, Mochi, GMO, Pancake and Modified Grape.
Sanders' vision is so huge that it takes an aerial perspective to appreciate the scope. He hops in his truck and has us follow him to the nearby airstrip, where he introduces us to a vintage Cessna he lovingly refers to as his "jalopy."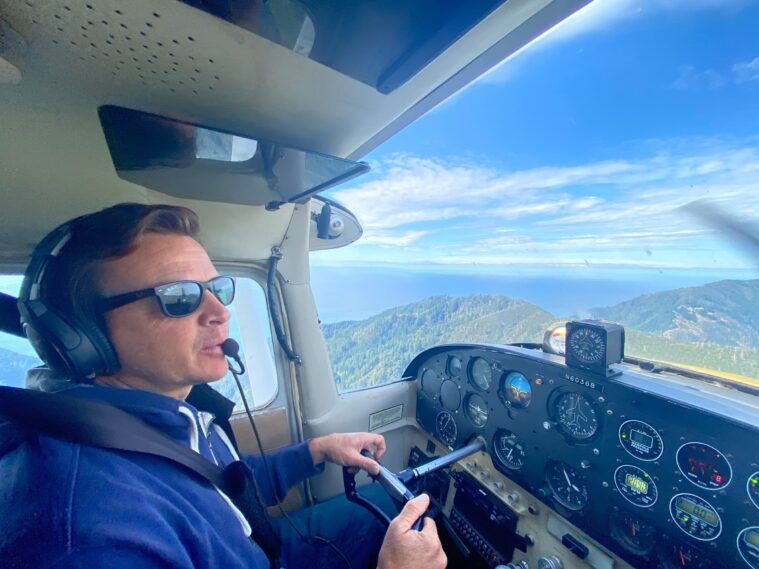 "Look at that one," he says, gesturing to Wakanda. "Dude, that thing's exploding out of the side, with white hairs, just dripping with resin. … Wakanda's my favorite one, as far as smell goes. It's just got such an amazing smell."
As he spills the details of the buildout in process, he speaks with swiftness, almost as if his mouth is racing to keep up with his brain. In the coming years, this site will feature a 36,000-square-foot greenhouse, a 13,000-square-foot nursery, a one-million-gallon rain catchment pond, 4,000 square feet of drying and processing space, and 4,000 square feet for offices and propagation. He also partnered up to take over the Garberville Theater, which they're going to turn into a community event space.
A vast vision
"Look at it, it looks like a vineyard," Sanders says, gesturing down the rows of kolas reaching toward the SoHum sun.
It's obvious that he loves the full-term field. There's romance and a rich tradition of growing under the sun. But Sanders also displays a straightforward, businesslike pragmatism about whether he'll continue with outdoor in the future. In the end, it's about survival – and that comes down to giving consumers what they want.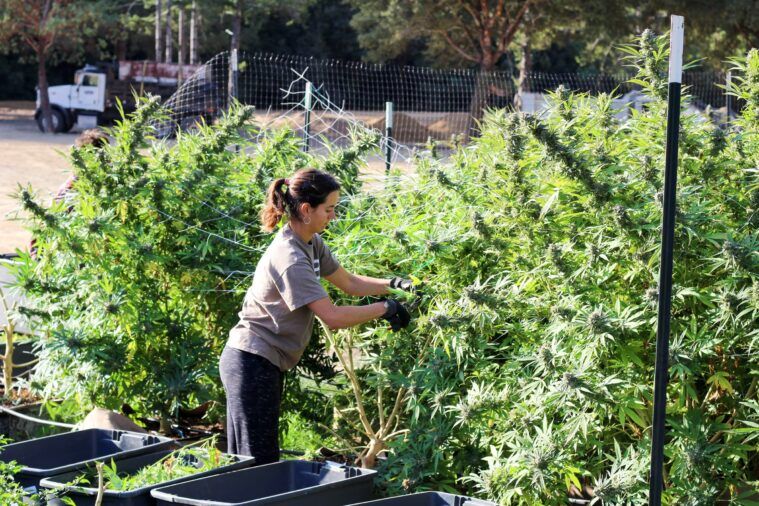 "It's market-driven," he said. "It's great to be as environmentally responsible as you can, but if you can't have a viable business model, you may as well be a hobby grower."
The Garberville property is one corner of a large panorama that comprises Sanders' holdings, which include, not exclusively, Big Leaf Ranch in nearby Redway, a building in Garberville that he's turning into a Humboldt history museum, and a plot where he plans to build a hotel and tourist destination for revelers wanting a taste of Cannabis country.
Finding a broader view
Sanders' vision is so huge that it takes an aerial perspective to appreciate the scope. He hops in his truck and has us follow him to the nearby airstrip, where he introduces us to a vintage Cessna he lovingly refers to as his "jalopy."
We embark on a flying tour of Southern Humboldt, with Sanders at ease behind the sticks as the valley winds jostle the small craft. From the air, you can truly appreciate the vast wilderness. Considering how hugely the region's reputation is tied to the Cannabis community, it's striking that it isn't more obvious from the air. It's mostly forest, narrow dirt roads, and the occasional row of hoop houses tucked into the trees.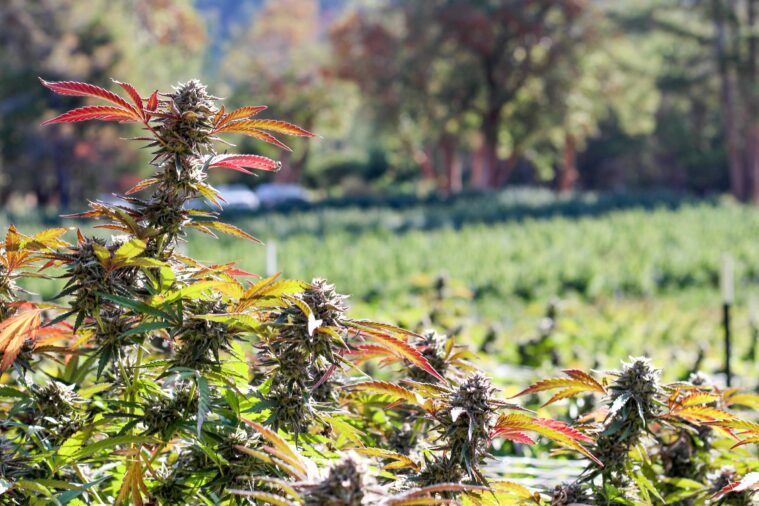 Flying over King Peak, down the coast and over Whitethorn Valley, Sanders discusses his love of the region, and his rich history within the Cannabis community.
"I started growing with my mom when I was 10," he said. "I only got 5%, and room and board. It was kind of hand-to-mouth living back then."
After nearly 40 years of cultivation, Sanders has come a long, long way from those early hard-fought days with his mom. He's been smart with his money. He's invested in the community and diversified his interests. He is playing the long, big-picture game – and it's one that culminates in turning Southern Humboldt into the country's premier Cannabis tourist destination, much like Napa is for the wine industry. To that end, he founded the Southern Humboldt Business and Visitors Bureau, which focuses significant effort toward branding Southern Humboldt as America's Cannabis Heartland. It's a vision that he hopes his fellow farmers are ready for.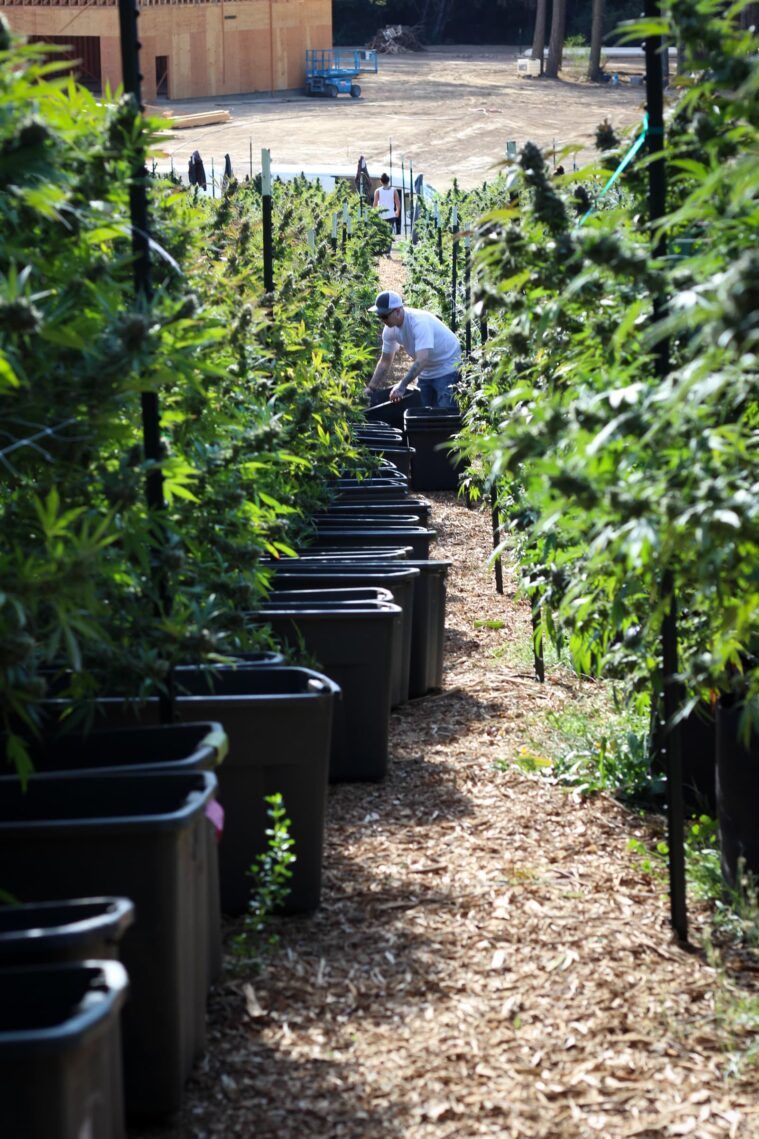 Sanders brings the Cessna in like a leaf on the wind for a butter-smooth landing.
On the ground, he's back in business mode, with a brief goodbye before hopping in his truck to get back to work running harvest for multiple properties. We follow out the gate, back to the narrow roads winding under the canopy of the vast Southern Humboldt wilderness, reflecting on the view from above.