The Craft Co-Op is a collective of six farms in northeastern Washington, with the central four farms situated near the Canadian border. Ian Keith is the General Manager of the Farms Division, whose organic living soil methodology and use of lunar cycles guides the team of six full-time employees. The son of a rancher and farmer, Keith has been growing Cannabis medicinally for 25 years, ever since the plant saved his life. Today his passion is sharing high-quality sungrown Cannabis through The Craft Co-Op – featuring two brand-new high-THCV strains in partnership with Phylos Bioscience with significant potential for medical use. We chatted over Zoom as he wrapped up the harvest in mid-October, hoping that together his small team could clear the thousands of plants before frost or snow. Keith calls it "riding the lightning" – and considering his connection to nature and lunar cycles, it's clear that his experience is unique when it comes to the art of cultivation.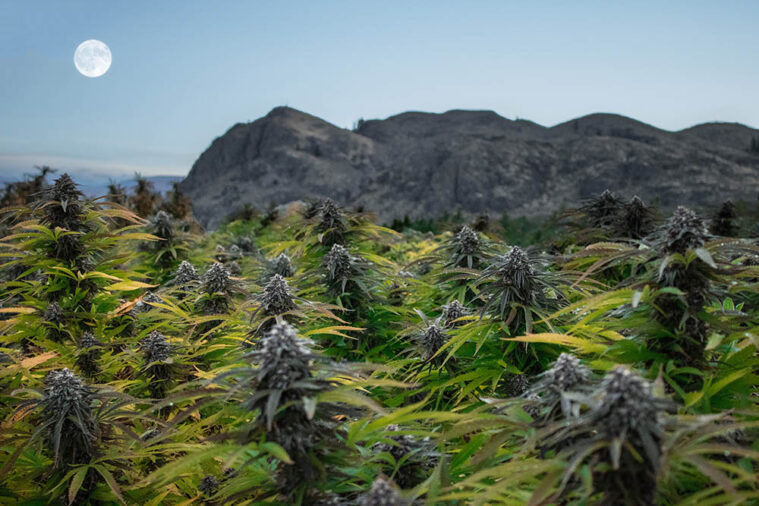 Before you fell in love with Cannabis, it saved your life. What happened?
I got pancreatitis at 16 and the doctors said it would become cancer. I was wasting away in the hospital weighing only 90 pounds, and they told my mom I'd be lucky to make it to 20. Well, my mom wasn't going to accept that and she was always a bit of a naturopath. We grew up organic, unvaxxed hippie kids believing plants were medicine, not pills. One day she brought Cannabis capsules into the hospital from a holistic doctor, and three days later my pancreas shrank down to a normal size and my mother signed me out.
At that time, and even today, that was a major risk to give you medicine. Have you been a patient since?
I went full hippie in '97 and started treating my body with plants. I changed my diet, smoked a lot of Cannabis. And the only time in my life that I quit, I was managing a Honda/Yamaha garage and doing a lot of motorcycle racing, and my ex-wife wanted me to sober up. Within 28 days, I was hospitalized with a massive case of pancreatitis. Needless to say, I went right back to Cannabis – and that's when I really started to hunt for the right cultivar to treat my ailment and share my medicine with others.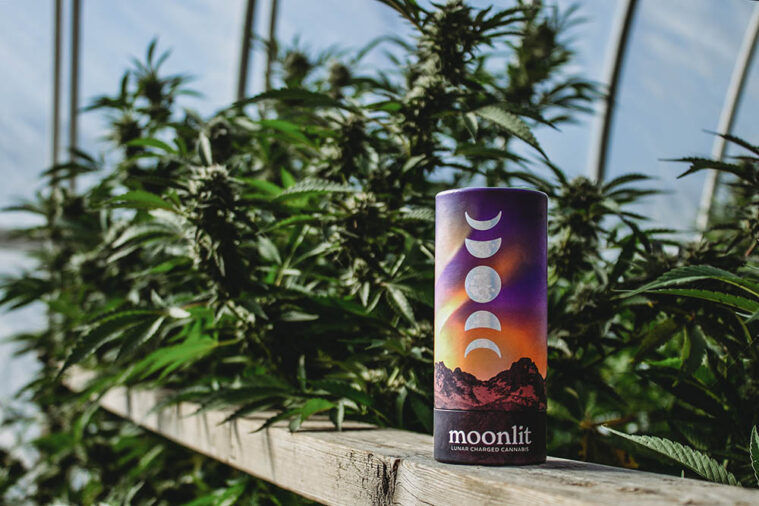 Have you always grown outdoors?
I was an indoor farmer for years and years, growing my medicine inside. Coming outside, I enjoy sungrown Cannabis so much more. First off, you get a more robust terpene and cannabinoid profile – when the plants experience real environmental stresses, and the cold nights for true finishing effects. So why was I chasing perfection indoors, when it's hard to beat some of the perfection outdoors?
What strain has been best for your condition?
One of our main strains is also my medicine: Where's My Bike that comes from Karma Genetics of Holland, whose parents are Amnesia Haze and Biker Kush. Since I've started growing commercially, it's been our number one seller for nine years now, and it's my specific phenotype that I back bred and stabilized. The plant is so amazing and robust, the terpene profile will knock you down when it gets the true late finish in the cold nights. I have three drying spaces full of colas as thick as my forearm – going inside is like walking into a wall of funk!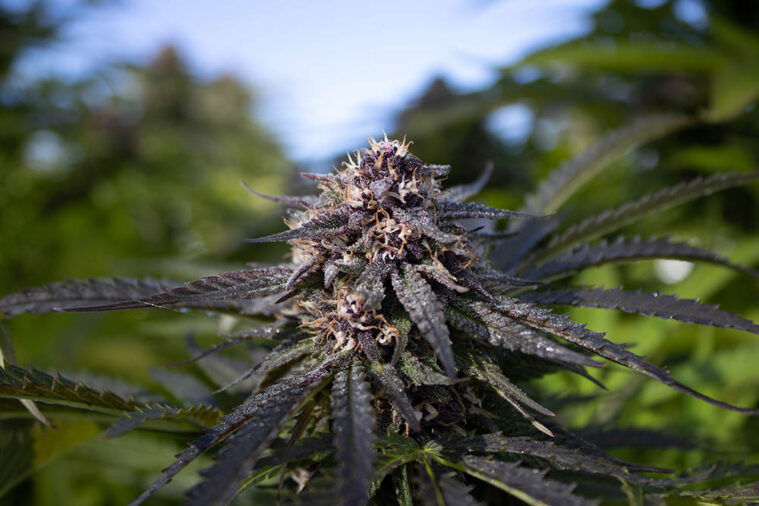 You've also got two new high-THCV strains in partnership with Phylos Bioscience. Tell me what inspired you to grow these new genetics?
I love Cannabis and all different cultivars, but this new THCV that we're growing is the most exciting thing since Where's My Bike. Phylos has scientists doing the work I've wanted to do for years – they're looking into every minor cannabinoid and the entourage effect, and doing great research. After seeing it with my own eyes and playing with their cultivars, trying the product myself, I'm quite amazed. 
Give us the deets on the two new cuts!
We have the Get Shit Done, a 3:1 THCV to THC, and the Joy Ride is a 1:1 ratio. The GSD is called the coffee of weed and is so intensely loaded with THCV, that it barely gets you stoned. So as a stoner this might not be ideal, but for a guy like me with ADHD and dyslexia, this strain is wonderful and gives an incredible burst of energy and focus – especially when I mix it with a high-THC strain or use the Joy Ride 1:1. I want to collaborate with more farms to get a massive amount of this planted, and we need to get the old stigmas out of people's heads. It's not all the same and certain cultivars have different effects on neurological symptoms and the chemical makeup of each of us humans – so as we delve more into the minor cannabinoids, I can't wait to see what we will discover.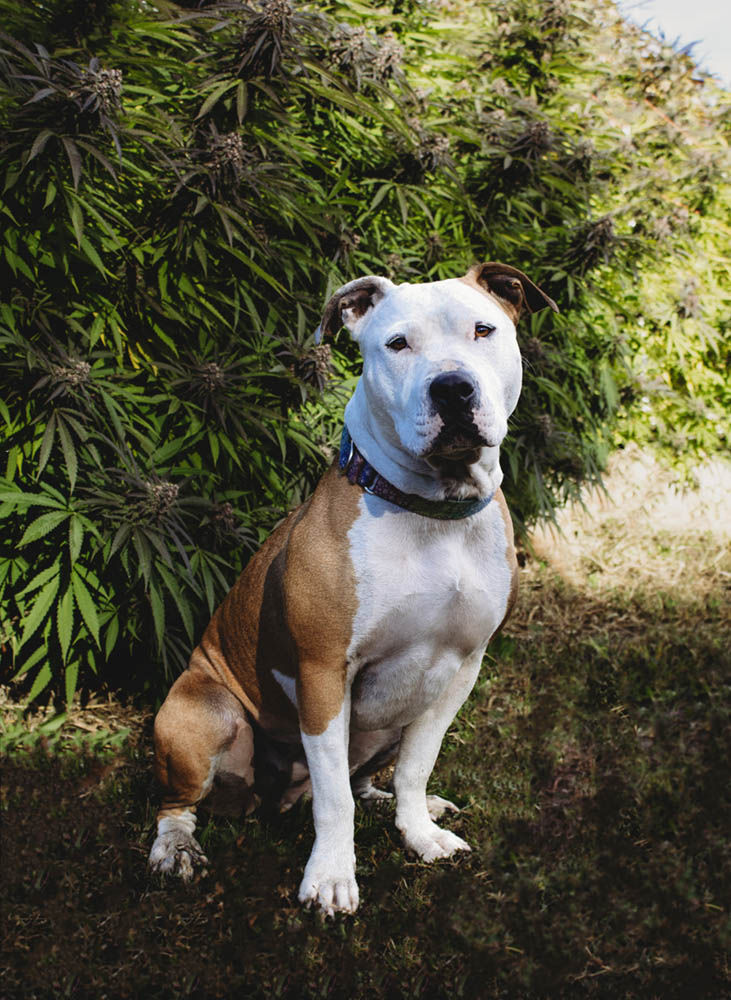 THCV is also known for appetite suppression, right? So no munchies?
Most people associate weed with the munchies, but THCV is known as the diet weed because of its appetite suppression!
You grow organically in living soil. Why is this important?
We like to say that we feed the soil. We are organic microbe farmers. We want happy, healthy living soil – whether it's a small potted clone or a full-sun plant – there should be tons of microbes and mycelium fungi going nuts. Everything I've seen as a grower, microbial life is the key to happy, healthy plant growth, and the living soil food web is the real deal. Beyond the organic label, for me it's more about the natural life … that's why I pay attention to nature, weather patterns – and the moon!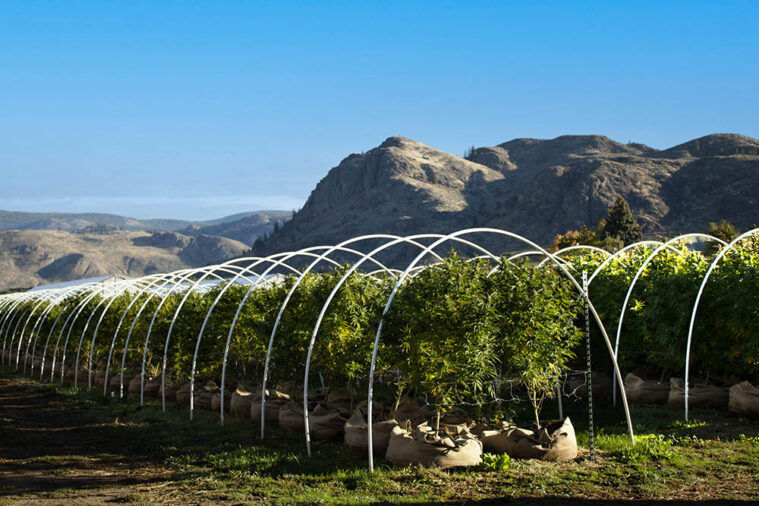 In all my years, I've never heard of growing based on the moon. It sounds like grower folklore!
Everything I do here is based on the moon and lunar cycles, from cloning and harvesting to my transplanting, any stem manipulation or thinning of the plant – it's all done based on moon schedules. The uptake of water and nutrients, when I'm providing extra or specific amendments to the plant at a specific time in its life cycle, we do that on a certain moon – or even a certain time of day – on a certain moon rise or fall.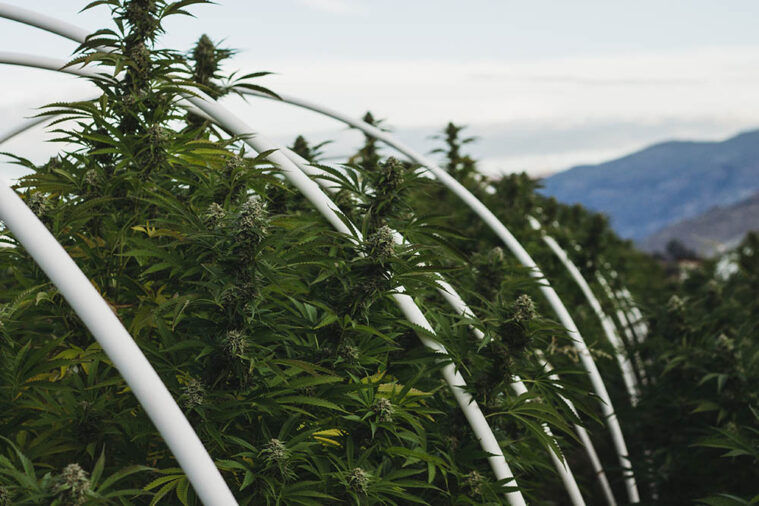 What is the blend of science and folklore that makes this work?
For me, it was like folklore or the Farmers' Almanac – old tales and ways our ancestors did these different things. They farmed for thousands of years without tractors or synthetics or pesticides, so the more I saw with my own eyes, it was like a slap in my face – this is not folklore, it's science. Some of these are my trade secrets, but think about a rising moon, as in going from a new moon to a full moon. As the moon grows, the plants are in an incredibly aggressive growth pattern – whether shooting new growth or bud sites or the buds increasing in size depending on stage – during this upswing massive amounts of water and nutrients are used by the plant, compared to the two weeks following. So when you pay attention to these factors and the different stages of plant growth, it's huge. 
Give us an example of the moon's effect on the farm!
We changed our cloning schedule, which is super important when providing thousands of plants a month, and manipulated the schedule to match the moon cycle for good healthy happy rooting and not an aggressive growth period. I started cloning only on those days each month, and I got 99% rooting in 7-10 days. With fellow like-minded farmers, I share my secrets here and there and spread the information as much as I can – because it doesn't matter if you are growing Cannabis or tomatoes or corn, these are things that have been done by our ancestors for thousands of years. And to watch what happens every day with tides and not think that the moon's pull will have an effect on us, animals and plants – it affects the whole world massively and we all just take it for granted. I call it natural practices because we try to be one with nature.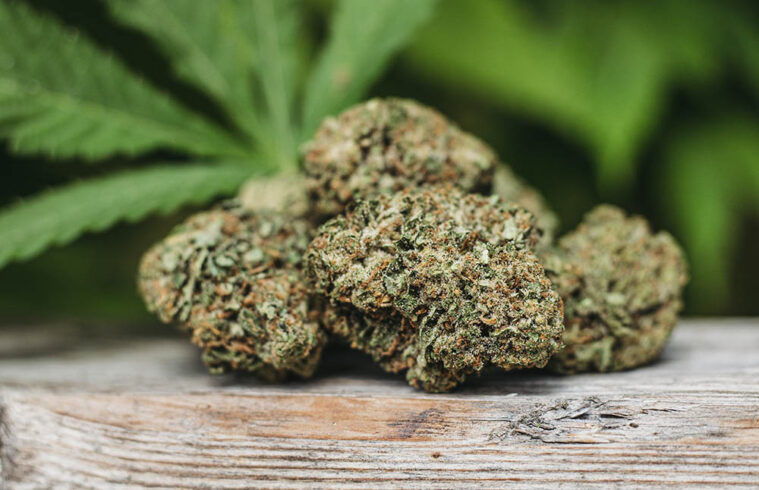 What's your hope for the future of The Craft Co-Op?
I believe that Cannabis can save the world, and the more that we change the vibe and the stigmas, the healthier everyone will be. So the more expansion we can do and collaborate with more farms, and delve deeper into the genetics game – I would love to be on the front lines of!
The Stats:
6 farms, 15,000 plants
6 full-time employees
12 helpers for harvest
2,000+ pounds of flower harvested