The Singh family story is one of both great sacrifice and great success. The moral of their story, however, is singular: When you believe in something, you do whatever it takes to make it happen – whether it's fighting for the freedom of your people, starting a new life as an immigrant to give your family a better future, or pioneering an industry ripe with oppression. In this case, that industry was Cannabis, and the success story is Khush Kush.
How did one family go from convenience store to Cannabis farm? Surjit Singh and his son Sandip Saini, known to most as Sunny, realized a grow-op could be their route to achieving the American dream … but the vision wasn't always so clear.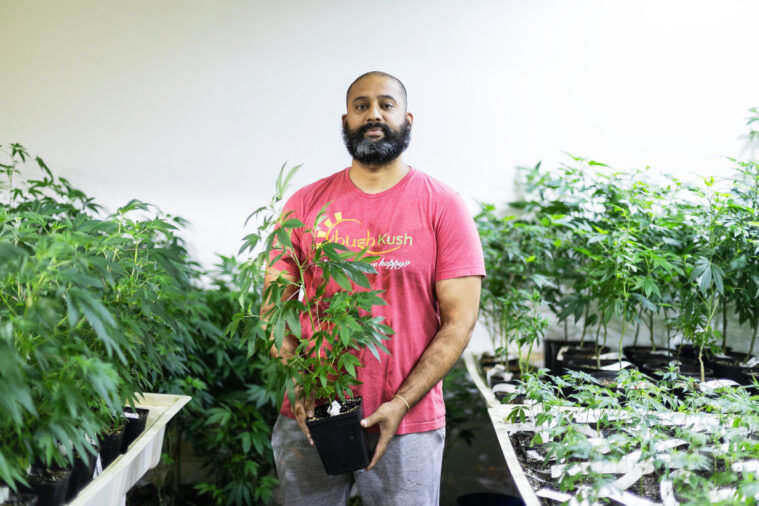 Flashback to Singh's upbringing in Punjab, harvesting rice under the blazing Indian sun on his family's farm before immigrating to the United States in 1989 at the age of 25. The rest of the family followed suit in 1995, landing in the town of Bellingham where they purchased a failing gas station shortly after. Singh transformed the space into a convenience store that quickly became not only profitable, but a go-to spot for the local Indian community. Stocked with familiar spices and festive Bollywood movies, it was a welcome addition to the recent influx of South Asian immigrants in the greater Bellingham area.
While the newfound success of the store afforded the family a comfortable middle-class life, Surjit knew he wanted more. When Washington legalized Cannabis in 2012, he finally had an idea of where that "more" could come from. When he first presented the concept to his son, Sunny assumed it was a joke. Growing up in a conservative Indian family, Cannabis was considered taboo at best. So just what made Surjit look at the open plot of land available behind the convenience store and think: Let's start a Cannabis grow?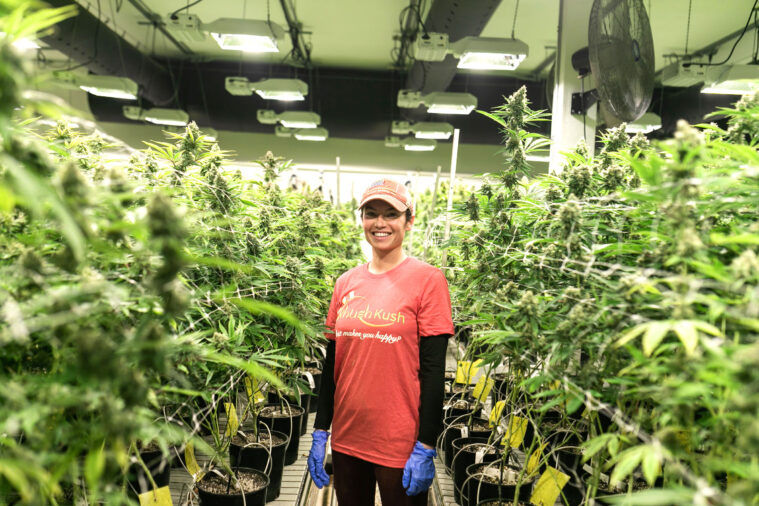 "My dad is a serial entrepreneur and knows opportunity when he sees it," says Sunny. Once they realized Surjit was serious, the whole family quickly got on board. Sunny left his job in the Northeast with ESPN to return home and build the business alongside his father. "I had a great career, but I was always working for somebody else. There's that inherent need to do something for yourself that's meaningful and can evolve into something much bigger than you ever anticipated. Cannabis is the industry that will give you that opportunity if it's done the right way."
And so, the journey officially began when the family received their cultivation license in 2016 and built the nearly 10,000-square-foot greenhouse from the ground up. Sunny says his dad's farming background and adaptable mentality brought "the calming force the facility needed" through the growing pains of starting a grow-op. The Cannabis plant is notoriously finicky and the way Surjit grew up in India – growing a variety of crops and relying on them for food – prepped him for the complexities of growing Cannabis and the inconsistencies between yields.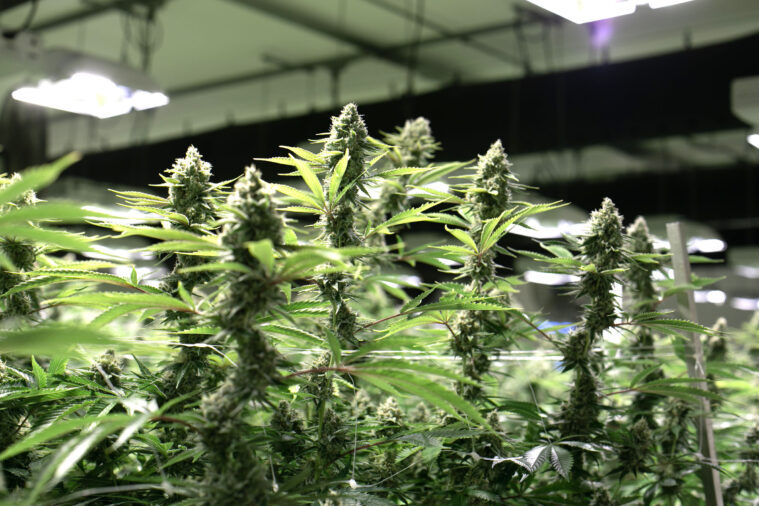 Beyond the plants themselves, a technology barrier made it difficult for Surjit to understand the forms involved with licensing and grasp the ever-changing regulations facing the pioneering players in Cannabis. Luckily, Sunny and his sister were there to fill in gaps – balancing out their father's green thumb with a set of business, branding and sales skills that got things off the ground – but unfortunately, the challenges didn't stop there.
In a state with hundreds of cultivation licenses, Khush Kush is one of just three Indian-owned farms in Washington. The others include Mt. Baker Growers, located just down the block in Bellingham, and Om Shiv out of Spokane. While the family wasn't going to let a lack of Indian representation in the local Cannabis cultivation scene stop them from making their mark on the industry, it did create a barrier when it came to getting Khush Kush products on dispensary shelves.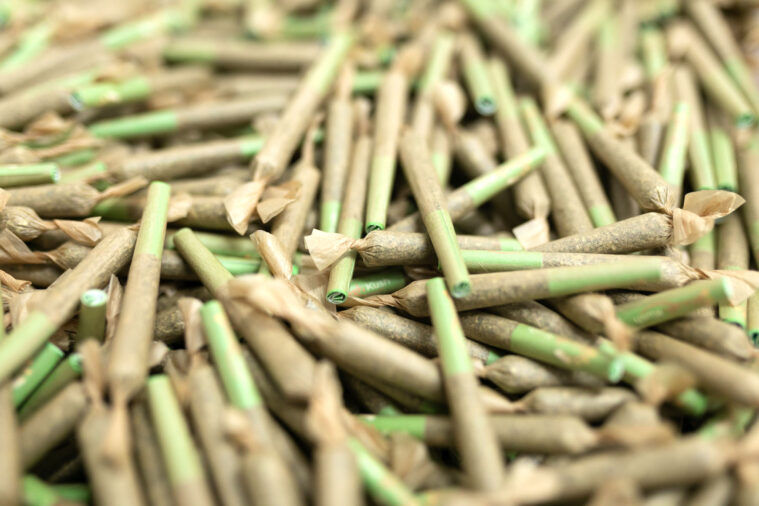 "Obviously, 99% of shops are owned by white people, and I can't sit here honestly and tell you there weren't times when I had to make three or four trips to the same shop to get on their shelves, compared to some other guy who showed up and maybe looked like them, smoked out with them, and got in on the first try," says Sunny. "Sure, maybe, there was extra work that went into it, but work is work and you have to do whatever you have to once you're focused. Those are the complexities of our society, it is what it is. It's all about not giving up on getting in front of buyers and telling your story. Hopefully, the product speaks for itself and they'll give you a chance."
That extra work paid off and the product certainly did speak for itself – fast forward to today, and Khush Kush is in over 50 retail locations with no signs of slowing down. Bringing happiness is the ultimate goal of the brand, which radiates good vibes and positivity … and actually came to Sunny in a dream. As he evolved the brand from dream to reality, his Indian heritage intertwined itself into nearly every aspect: from green and orange colors inspired by the Indian flag to the name itself. "Khush" means happiness in their native language of Punjabi, while "Kush" is a term often used to refer to cultivars from the Hindu Kush mountain range spanning Central and South Asia.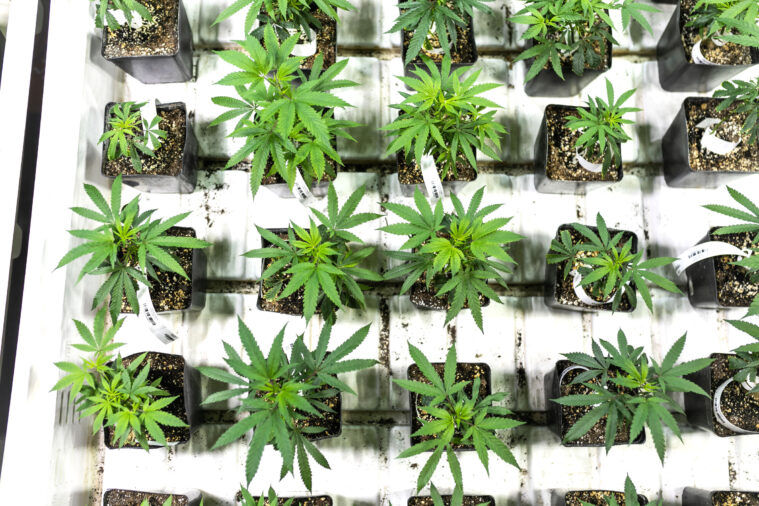 The Cannabis is grown to complement this sense of happiness evoked by the brand, from the use of award-winning genetics to the fact that every product is properly dried and hand-trimmed with care. Sunny hopes that when people try Khush Kush, at least for a moment, they can find a way to just zone in on the happiness in their hands. "We're privileged to have this," says Sunny. "People have gone to jail for 20-plus years and a lot of lives have been lost over this. So let's take a moment to appreciate what we have here, what this is all about, and the number of sacrifices that went into this."
Sacrifice is certainly a common theme in the Singh family story. Gurcharan Singh, Sunny's grandfather – a freedom fighter and national hero in India – fought for people's right to live freely and without oppression. So what does Sunny think he would say if he could see Surjit now? "He would be so proud to see that his son carried his legacy forward by tackling an industry ruled by oppression and lack of freedom. He was always proud of all his sons and how they chose to provide for their families."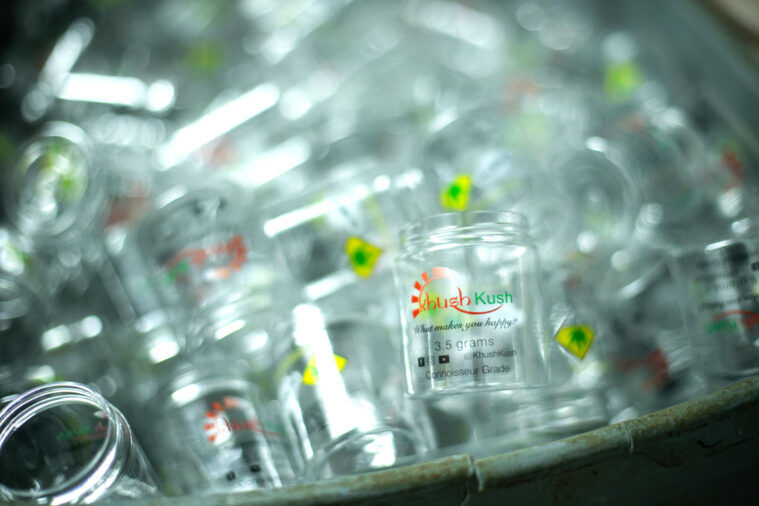 When it comes to emerging minority brands in the space hoping to get in on the American green dream, Sunny is both realistic and optimistic. "Whether somebody is Indian, white, Black … it doesn't really matter," he says. "When you're in the grind of this industry, all you're trying to do is survive. If you have a game plan and can see the end goal, race and all those things don't matter. Change in Cannabis is coming … people are becoming more aware and giving minority brands more of an opportunity, which is how it should be."
We couldn't agree more, Sunny.