Chad Ragsdale's career in Cannabis began in an unlikely place 20 years ago. While at a barbecue in Washington, it came to light that his neighbor was suffering from an HIV-positive diagnosis. Having dabbled in Cannabis as a teen, Ragsdale knew how to help. He quickly applied for a medical license to provide dependent care, and before long, he was serving his neighbor and five others with life-altering plant medicine.
At first, Ragsdale's wife Dara wasn't on board with her husband's new vocation.
"I think she worried that it wasn't legal or that it was going to be unsafe in some way. But when I showed her the whole growing process, legal paperwork, and how it was helping people, she gave me the go-ahead," says Ragsdale.
Ragsdale had the ideal setup to perfect his cultivation, with no kids and a large home at Gonzaga. Soon, Ragsdale was producing high-quality Cannabis that was making a difference.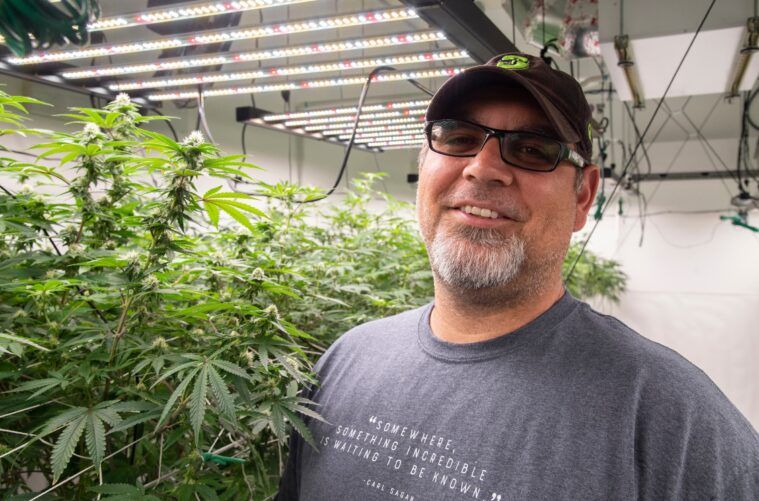 "When Cannabis became legal in Washington in 2012, I thought about starting a larger cultivation, but the tax rates were all tiered and really excessive. There just wasn't a way to even break into the market without a ridiculous amount of startup capital," says Ragsdale.
Five years later, Ragsdale found himself in Alaska as the state welcomed a new retail market. This time, he wasn't going to miss his opportunity to fulfill his dream of owning a Cannabis company. His venture began with opening MCC Flight in July 2020, but that was only the first step.
"Without some vertical integration, it's hard to make [a Cannabis company] work – especially with everything getting so competitive," says Ragsdale. "There are so many new shops opening up in the last year, that you have to find ways to stand out."
Now bringing in its first large-scale harvest, Ragsdale's new cultivation, One Sweet World, is already planning on leaving an indelible mark on the Mat-Su Cannabis scene.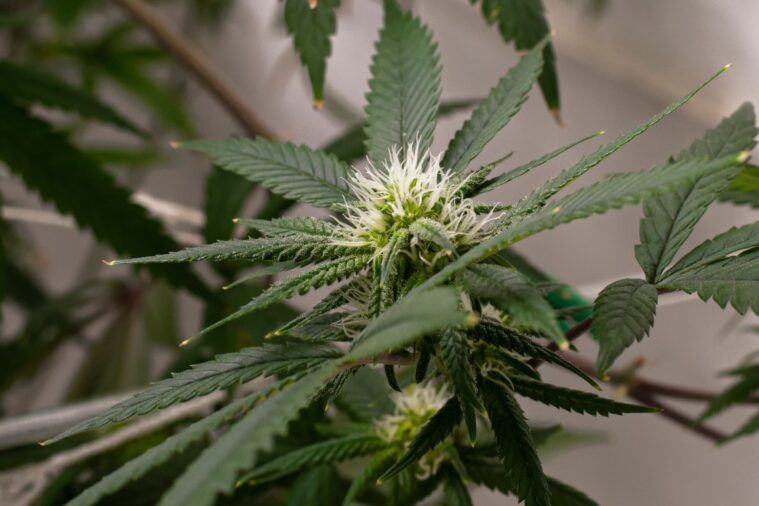 "We're planning on doing small craft batches – we won't have more than a pound or two of a given strain at a time because we want to sell exclusively at MCC Flight," says Ragsdale. "Right now, we're growing a good variety including Apple Fritter, Duct Tape, Cherry Pie, Cake Batter, Platinum OG, Super Lemon Mac, Black Cherry, and a signature strain called Solomon's Dream."
The man tasked with making Ragsdale's plans come to fruition is Lead Cultivator Gregory Tredway. A former budtender who worked his way up in the company, Tredway is passionate about unlocking the secret to growing premium product.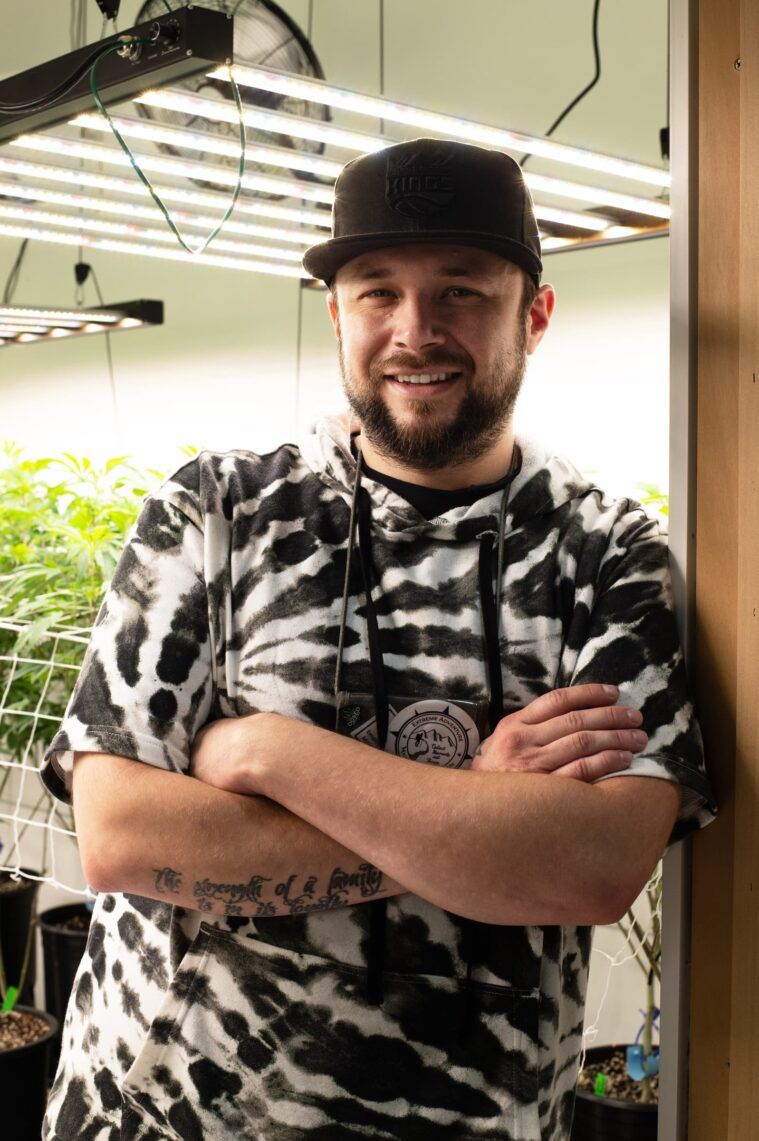 "I actually started with Chad as a part-time ID checker two years ago. But I just kept bugging him to let me grow every time he would stop by the shop. It took a while, but I finally guilted him into letting me take this over," laughs Tredway.
A California native, Tredway says that Cannabis cultivation runs through his veins.
"I guess you could say that the idea of Cannabis was ingrained in my brain from a young age. Good weed is just a part of being Californian," says Tredway.
His cultivation artistry will be put to the test in One Sweet World's small but mighty 500-square-foot facility. The tight space and limited grow mean that one mistake could be detrimental to the entire harvest.
"Because it's a brand new facility, there are always a lot of nuances to getting the environment exactly right," says Ragsdale. But Ragsdale and Tredway have a sound support system in place with assistance from Matanuska Cannabis Company's star cultivator, Ryan Burlette.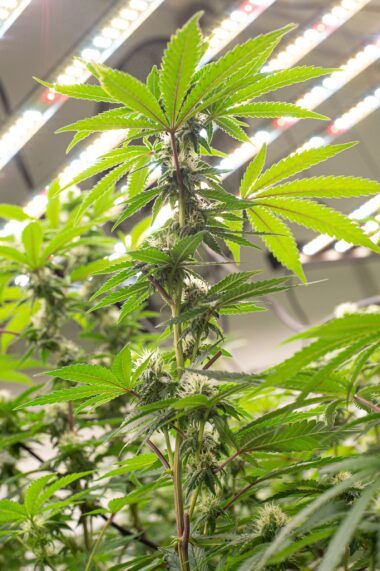 But Ragsdale isn't resting on his laurels. He already has plans to expand the grow as the licensing becomes available.
"I did what I could afford for this first venture, but looking to the future, I want to continue to expand the space and make it something really special. I know with the team we have that we can really make an impact," says Ragsdale.
Now that's one sweet world.