Residing on a 50-acre Christmas tree farm in the gorgeous area of Molalla, Oregon, Sunlight Ridge is an astonishing grow, owned and operated by a few very genuine individuals. Head grower Abe Holderman has been cultivating very high-quality Cannabis for well over a decade in Portland, and after connecting with John Walker and Jeff Doyle, they knew they had to merge their various characteristics and qualities. With Doyle coming from the software and entertainment industries, and Walker bringing over 30 years of sales, marketing, and business management experience, each team member provides a different and unique skill set – making Sunlight Ridge a profoundly well-rounded company.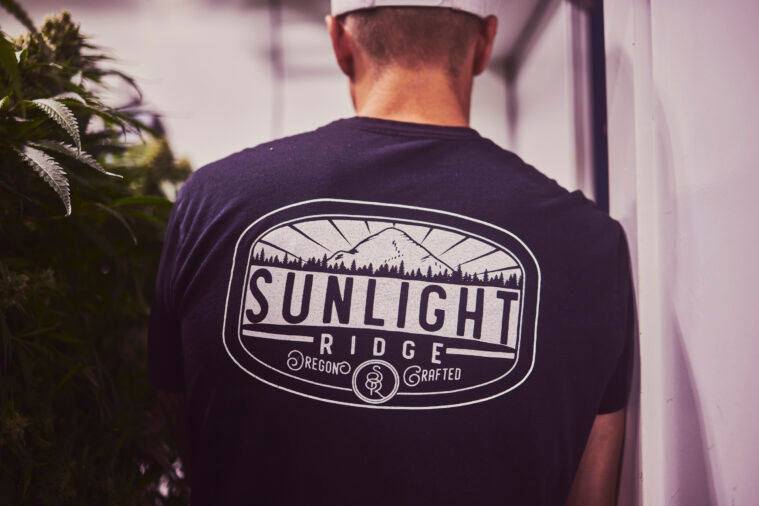 Meeting at the end of 2015, it took them a little while until they settled on this breathtaking property on April 28, 2017. Their current cultivation operation was formerly a tractor garage that they completely renovated and built out to perfection. When Walker found this property, he and his team digested the entire skeleton system and tore through the place by hand. Doyle and Holderman then built out their brilliant facility with the help of a few employees.
As Holderman has a boatload of experience designing and consulting different cultivation operations, it is no wonder that he created such a magnificent space for Sunlight Ridge. After a ton of planning combined with blood, sweat, and tears, they hit the ground running and had plants flowering in November 2017.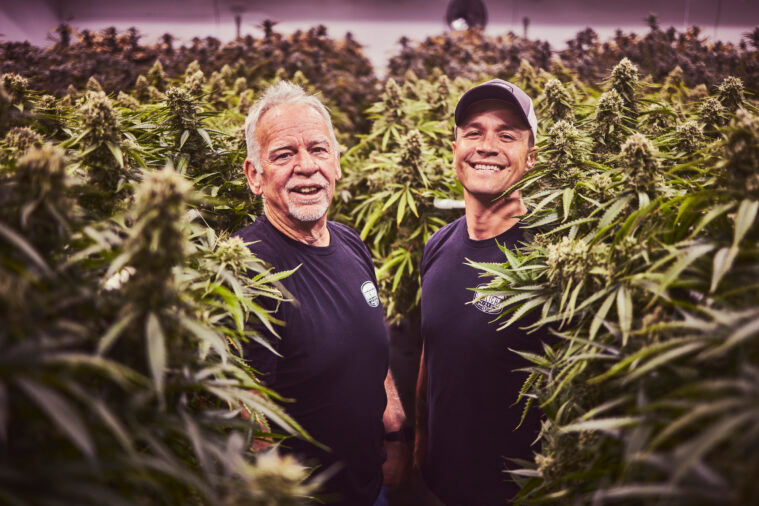 At the beginning of Covid, Holderman wrote a very detail-oriented SOP, covering everything, front to back. With the help of their incredible supervisor and staff, their daily routines help keep everything in line, ensuring the cleanliness of this space. Their team is very self-sacrificing and never cuts corners, always showing up to work with smiles on their faces, ready to get after it.
While entering the flowering room in week nine, our noses instantly filled with the powerful and sharp aromatics of Durban Poison. It is crucial to note this operation was sparkling clean with not a speck of dust in sight. Plants were vigorous and showed a ton of life with their green and lush leaves. Holderman has had the same cut of Durban, an old school sativa landrace, for well over 10 years – becoming a staple in his garden.
Their Dream Queen (Blue Dream x Space Queen) embodied the classic Blue Dream structure and profile, bringing us back nearly a decade to when this strain first emerged. The showstopper in the room was most certainly the Fruit Loop (Raspberry Kush x Blackberry Kush). This cultivar showcased frosty calyxes and a beyond pleasant gassy aroma from the Kush lineage. Within the next few months to come, you can expect to see strains like Mangolicious, Frosted Hog, and Pudding, to name a few. 
Working closely with CBDiscovery since 2017, Sunlight Ridge provides them with their B-buds and trim for a variety of products, including infused pre-rolls, shatters, and other forms of extracts. 
Another notable facet of this company is the fact that they create all of their merchandise in-house. Utilizing a screen printer on sight, Holderman and their team can design high-end swag that pairs perfectly with their top-shelf Cannabis.
Sunlight Ridge prides themselves on their ability to connect deeply with all of the companies they work with, providing them speedy deliveries and all-around solid customer service. They are constantly looking out into the industry to see where they can provide value and opportunity. Do yourself a favor and pick up a fat jar of Sunlight Ridge the next time you stop by the dispensary!