Traditionally, the bonsai tree signifies peace, harmony and synergistic positive energy. Much like this ancient and sacred tree, Creswell-based Bonsai Farms encompasses all of those qualities in their regenerative, living soil, sungrown garden. Using zero salts, they are constantly testing their soil and nourishing a healthy micro-climate environment. "We add back to the land so it can keep giving back to us," said Travis Ellis, the farm's head of cultivation.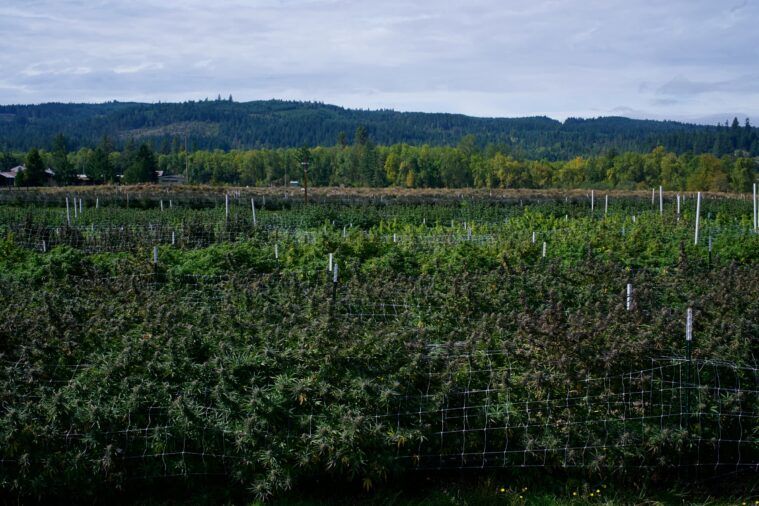 The magic starts with their rich native soil and "lasagne tech." This technique consists of a layering of straw, amendments locally sourced from Down To Earth, as well as compost, which add to the natural levels of nitrogen and carbon found in the soil. Another product utilized in their garden is Bokashi fermentation. This anaerobic microbial solution has beneficial bacteria that make the plants go crazy.
On a gorgeous day in late September, our team had the glorious opportunity to spend the day frolicking through Bonsai's "Field of Dreams." The first row of flowers offered a dazzling cut of Blueberry Muffin. The aroma from this cultivar was so sweet and almost perfume-like, dominating the senses. Directly next to the Muffins laid an old school cross of Skunk #1 and Oregon Lemon Diesel, known as Sweet Oregon Skunk. This strain holds a special place in Travis' heart, as he found it medicinally four years ago.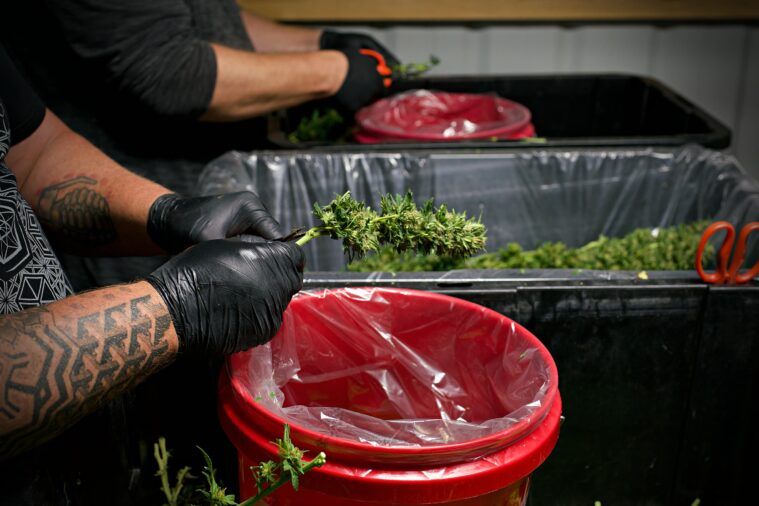 One of the pride and joys of Bonsai most certainly is their coveted cut of the almighty Papaya. This strain is a unicorn of sorts, especially in the hash world. Although Papaya isn't as eye-catching as the Blueberry Muffin per se, the terpene profile presented from this blissful plant is something that everyone needs to experience in their lifetime. Having the opportunity to try their single source live hash rosin personally, I can say that it tasted exactly how it smelled fresh on the plant – bursting with overripe exotic fruit notes.
Adjacent to this fruit stand of smells were their beds of the heavy-hitting GMO and Wedding Cake, shining brilliantly. For those who have had the chance to try Bonsai's GMO Cookies, you know how mouth-staining and jaw-dropping their cut is!
This year, their team planted six rows of IC Mag cut of Dosidos, and we saw exactly why. This unique version of Dosidos was unlike any other one we have ever encountered, showcasing dark purple and violet leaves and light orange pistils. At Bonsai, you can find their farm dog Dosi running around everywhere, really bringing the vibes together. Behind this incredible cultivation are people that make their business what it is, as they are thoroughly involved and passionate about what they do. During our visit, we couldn't help but notice a very genuine and loving connection between the staff.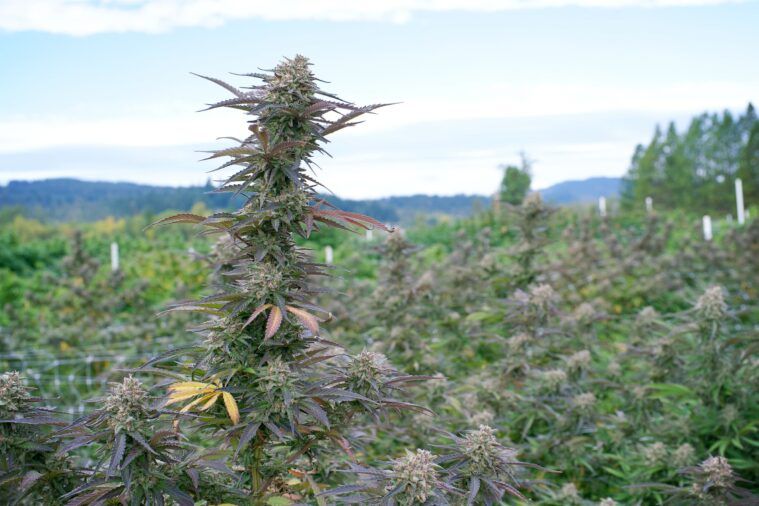 On another plot of land directly behind one of their storage and processing facilities, we experienced their jaw-dropping pheno hunt of Archive's Lemoncane (Lemon Peel x Dosidos), as well as some of their classic Deadhead OG. The 16 different phenotypes ranged from super creamy terpene profiles (Dosidos leaning) to straight-up lemon candy notes (Lemon Peel leaning). Their #5 phenotype displayed some of those sharp lemon expressions, similar to a lemon Warhead. The "Michael Jordan Pheno," #23, smelled extremely gassy and threw down massive colas.
Amid their harvest season, we encountered their team tediously preparing some of the wonderous Papaya for fresh frozen material. Another unique facet of Bonsai Farms is their ability to grow strains specifically to make live hash rosin. Their team is also planning a breeding project, where they will be using both in-house genetics and the most exclusive breeders' cultivars to create one-of-a-kind strains specifically geared for hash.
As far as what you can expect to see from Bonsai next year and beyond, be on the hunt for their infused hash joints, solventless cartridges, and a boatload of new rosin flavors very soon. Ask for Bonsai at your local dispensary … you won't be disappointed!
Product Reviews
Papaya
Upon first opening, the jar smells of overripe papaya and begins to fill the room – tempting me with a white tan, greasy dab resting inside the jar, ready for my enjoyment. As I begin to inhale the smells become tastes, as more overwhelming papaya flavors shower the palate. The high begins with an uplifting buzz, translating to a beautiful expression that is hard to find without tons of pine or lemon notes.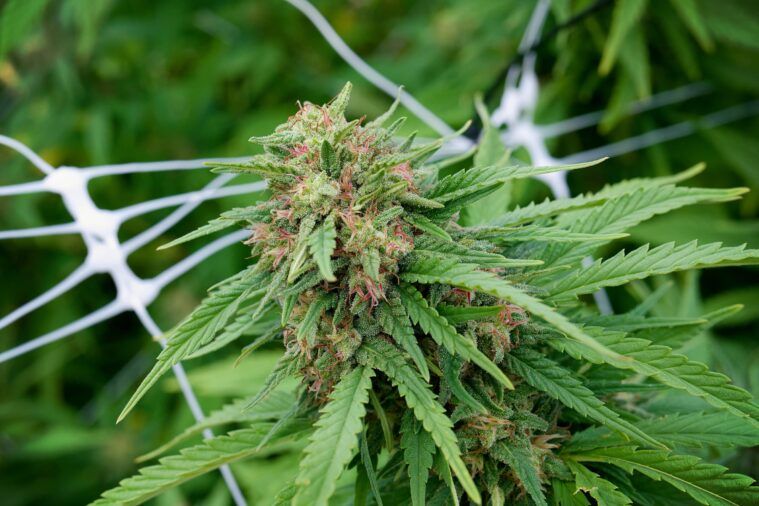 Lemoncane #17:
Lemoncane is the sweetest lemon of the bunch. A light tan appearance of the rosin is paired with a strong smell of lemon and sandalwood. There's no rotten fruit funk or classic sour lemon notes, only a sugary and woody smell that cuts right to the back of the nose. Upon inhalation, a nice behind the eyes stoniness with a clear head and pep in your step is unleashed. With Lemoncane, it's smooth sailing.