Nestled within the rolling hills just northeast of Reardan in Eastern Washington, you'll find a Cannabis farm with an indigenous sensibility that mirrors the flora and fauna of its surroundings. Here, amidst the scent of bushy pines and delicate autumn sunshine, your attention becomes engaged with the first sight of the vibrant mix of Purple Punch, Kandy Sherbert and Kraken strains.
"I grew up here, so this area means a lot to me," says DJ Parker, co-founder and Vice President of Buddy Boy Farm softly with humility – unshaven, intent, and awake. "The people, the environment, the wild animals, it's all a part of who I am."
You get the feeling he revels in the solitude of being in the woods, while contemplatively working through the inner webs of business – able to compartmentalize, a vital trait to succeeding in the roller coaster years of Cannabis operations. Everyone in town knows DJ, and they should. He's spent his years engaged in the local community, mentoring youth on growing, hunting, and holding values that spread beyond just simple words. He is a man of contemplation, studying his surroundings with the patience imperative to successful farming. In an industry of uncertainty, he's certainly been doing something right – and being one of the only remaining licenses still in operation out of the initial 20-plus that were originally issued, is an absolute testament to his hard work.
The farm was started in 2014 on the shoulders of hard work and experience that extends back to the late '80s, and the years of tenacity have paid off in delicious ways. The ability to employ over 50 locals has afforded him a place of reverence with the local community. The most important, it could be argued, is General Manager Galadriel Walser: his right-hand person. The two attended kindergarten together, so the bond is ensconced for life. In fact, it is Galadriel's father, Steve Walser, who made this entire operation possible from the beginning, as DJ's business partner. Their combined experience has allowed Buddy Boy to proliferate to where it is today.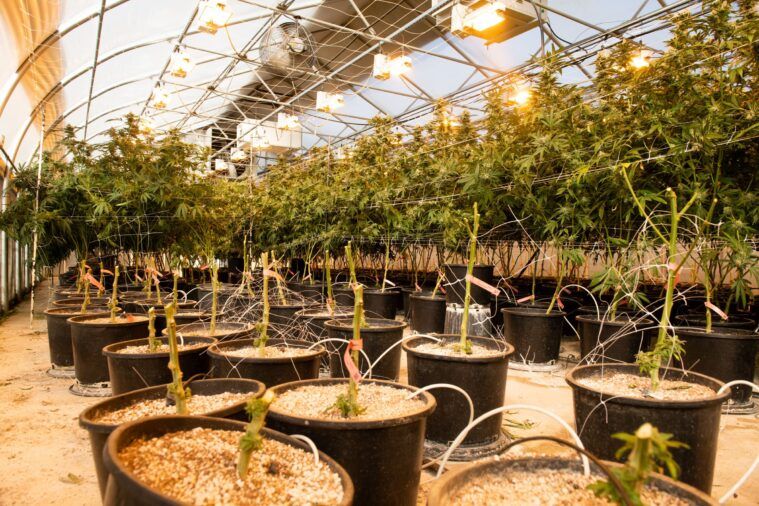 From the onset, it's always been all about growth, now claiming two Tier 3s of solid structure greenhouses producing some of the finest Cannabis in Washington state. With specialized lights, dehumidifiers and heaters, the flower gets everything the indoor grow has – with the golden cherry of the sun to give it that extra whop. In other words, indoor sungrown.
To keep everything fresh year-round, DJ has incorporated a system that takes two to three harvests a week for the entire year. The greenhouses are all monitored through computerized environmental controls, so if there aren't enough lumens (light), then the lights are kicked on, equating to a system that creates the equivalent to indoor bud structure.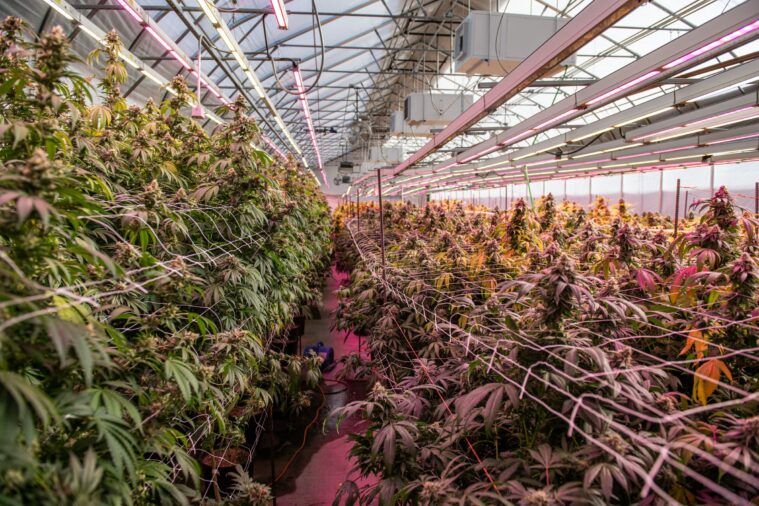 "You only need 1% of everything you need to know. It's that 1% where you'll find the difference maker, the sweet spot, but you've really got to be dedicated to getting there."
For Head Grower Nick Bopp, it's a process of constant research and development. "You only need 1% of everything you need to know. It's that 1% where you'll find the difference-maker, the sweet spot, but you've really got to be dedicated to getting there."
Part of their secret has been education and partnerships. The grow crew has clocked time at Arizona State University, where they attended greenhouse management and agricultural classes for college credits. In addition, they've been working closely with Dutch lighting company Philips, to whom they are now feeding data for development on their LED systems geared toward improving growing technology for the entire industry.
"I've been lucky," says DJ. "I've had some good breaks and some great people come across my path in this journey. And I'm very grateful to have this farm and to provide the state with honest, quality weed."
They say luck is where preparation meets opportunity. And to build a dream you must first believe in the process. Of course, there is luck involved – but the more Buddy Boy practices, the luckier they get.