They say that necessity is the mother of inventions. When it comes to the invention of Red Run Cannabis' signature drink, Hashade, it was equal parts necessity and sheer power of will. Hashade creator Ryan Walker gives us the inside scoop on the drink's tasty origins.
We know you grew up in Homer and heard that may have been a big factor in developing Hashade.
I definitely think it was! I had a property with an acre, which gave me the space to process oil before legalization without being detected. I had people bringing me 55-gallon trash bags full of trim all the way from Fairbanks. I literally had thousands of pounds of trim just piling up all over my property, and I was making so much oil that I didn't know what to do with all of it. So, I started experimenting with putting it in moonshine and different kinds of edibles.
So, the precursor to Hashade was actually infused moonshine?
Yeah. Actually, I was watching the news one day and somebody – in like Tennessee or somewhere down in the Lower 48 – got busted with a semi-truck load of Cannabis-infused lemonade. The light bulb was kind of going on in my head. I was like, 'Why would they want so much lemonade like that, and who would risk transporting that much product? Like what's going on here?'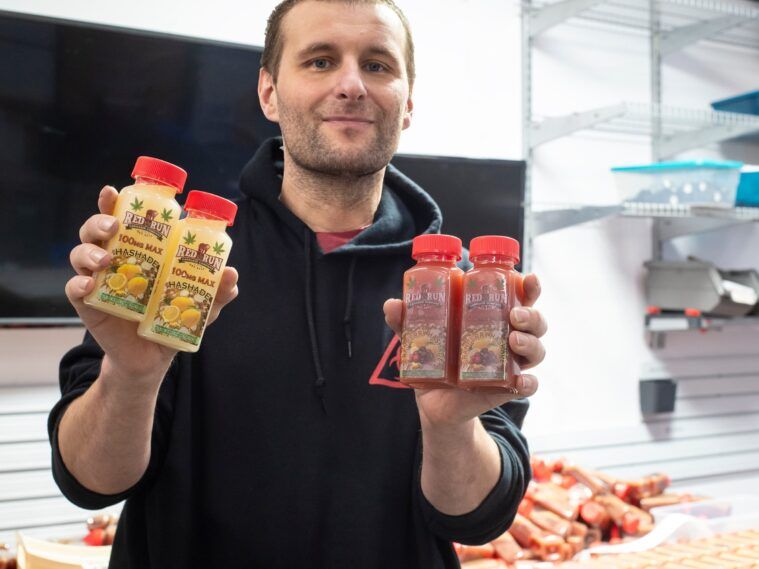 Did you ever think that you might one day be selling legal truckloads of your own infused lemonade?
Yes, and no. When I started experimenting with lemonade, I was taking samples with me everywhere – like, even Town Hall meetings. People were just going crazy for it!
You were bringing product samples to Town Hall meetings?
Oh, yeah! And even Bureau meetings when talks about legalization started. It was pretty funny because I would show up just absolutely blitzed out of mind. My crew and I were probably the highest group on the planet.
Isn't the first rule of the game not to get high on your own supply?
Maybe. But it didn't stop us!
When legalization happened, what was the next step for your budding business?
I had already gained a lot of popularity with my Hashade, so when everything legalized, Red Run Cannabis reached out about going legal with the drink. It was a no-brainer for me because I knew I'd have support and access to all of the equipment to really do things right.
You were pretty instrumental in helping physically build Red Run Cannabis' retail store and manufacturing facility, weren't you?
I had worked construction most of my life and knew that I could do a lot more for Red Run than just the Hashade, so I jumped in. I lived in an RV for months and just worked seven days a week to help us be the first to the market. It was a race to be first, for sure.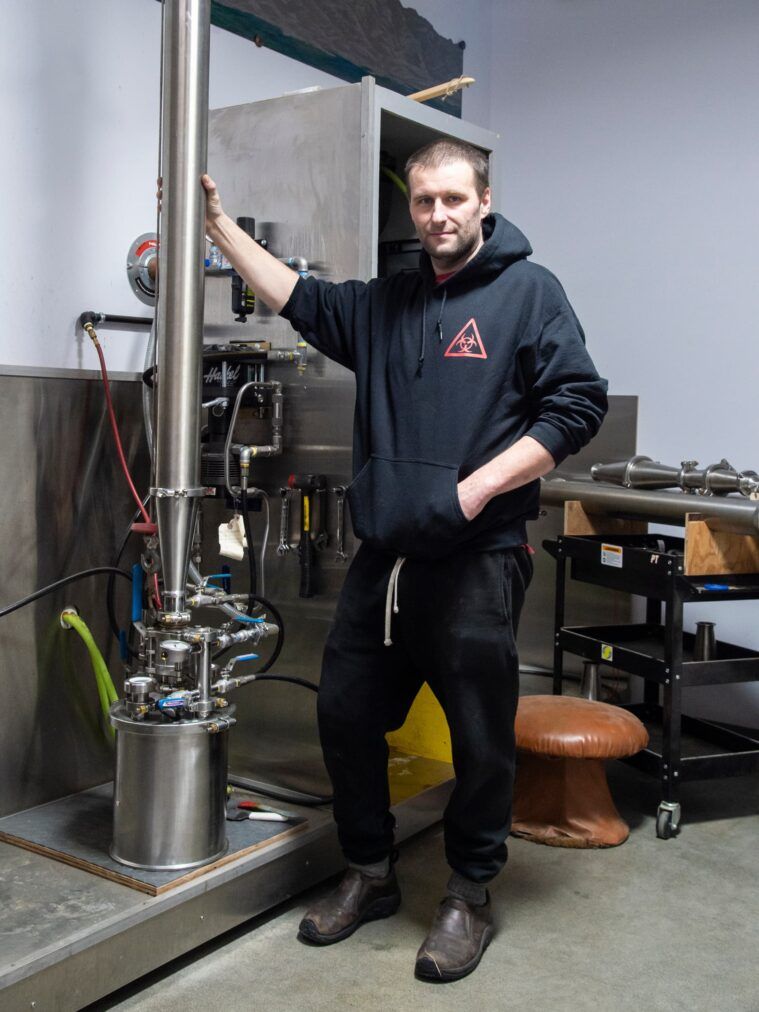 Did you have any formal training in building manufacturing equipment?
No, but I was always good at problem solving. Being homeschooled as a kid taught me how to learn and how to teach myself. It never occurred to me that I couldn't figure something out.
Looking around, it looks like you've honed in on your production process because this is a ton of product!
Honestly, it's hard to keep up with demand. We are constantly working on fulfilling orders and there are times we go through all our oil and still have orders to fill. It's actually pretty crazy!
Any idea on how many bottles you've sold over the years?
I don't know off the top of my head but I know my wife, Hanna, has put the label on every single bottle of Hashade ever produced and she says it's around a million.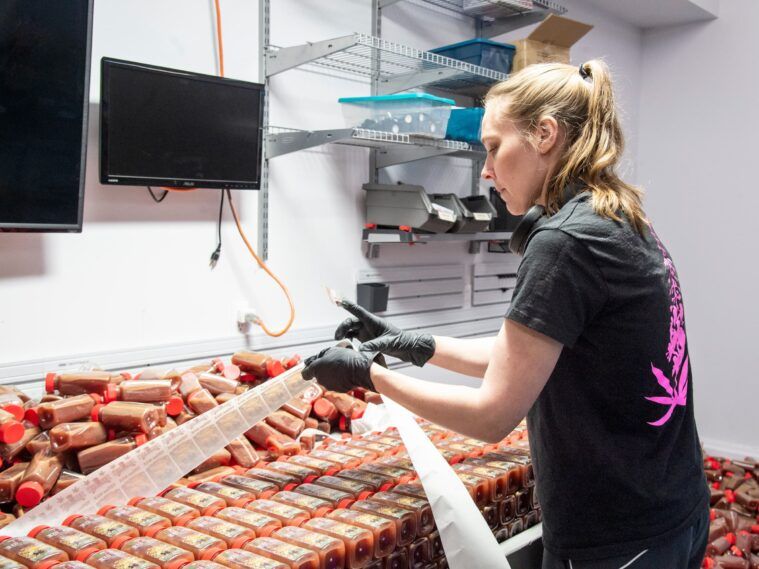 That's a pretty incredible number!
Yeah, sometimes it does feel surreal. I am really proud of everything we've accomplished with Hashade and I'm excited to keep developing the product. Right now, we are perfecting our 100mg version and that has been a fun, sometimes frustrating, project.
Well, congrats on all of your successes. You've definitely worked hard to make things happen for yourself.
I really appreciate that!