Coming to the PNW from Denver, of course I knew of Cheba Hut – the "Colorado Classic" sandwich spot specializing in toasted subs for the toasted stoner. Thankfully, about a year ago, Cheba Hut made its way further west with its first location in Washington … right by the water in downtown Bellingham.
For the High Eats column in the Fun Issue, I figured nothing could be more fun than taking a little road trip up from Leaf HQ in Seattle to spend the day eating fire food and smoking on some even more fire rosin. I couldn't make this plan happen without my trusty new Carta 2 from Focus V – a compact and convenient way to dab on the go (which I barely ever leave the house without).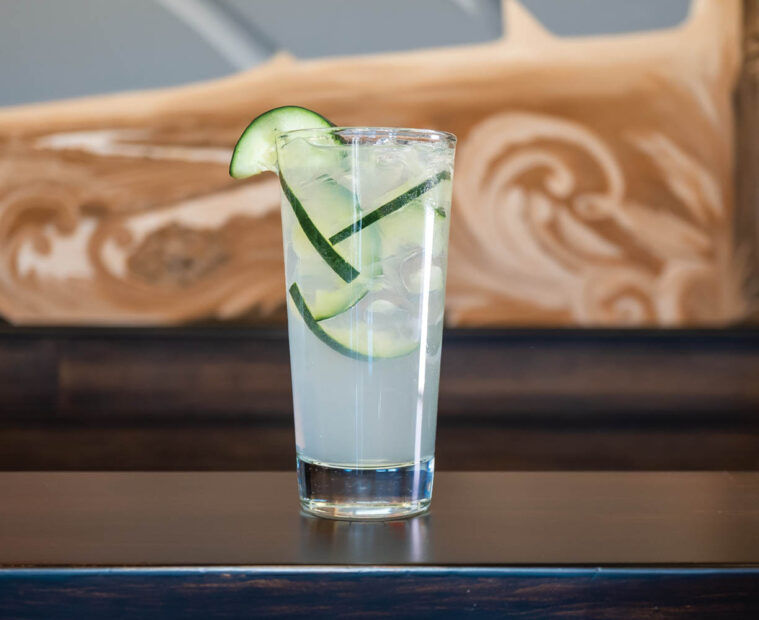 I parked a couple of blocks away so I could take a stroll along the water and take a few puffs of my Carta to work up an appetite. Sure enough just a few minutes later, I arrived at the restaurant with a serious case of the munchies. I sat down at the bar and started with the Dirty Hippie – their signature drink made with vodka, lemonade and muddled fresh cucumbers. Ultra light and refreshing, it transported me to the tropics with my toes in the sand – even though it was a day more appropriate for hitting the slopes at nearby Mt. Baker.
After a few sips, it was time to get to grubbing. Cheba Hut has an extensive menu with a little something for every stoner. Wanting to taste them all – and being so baked I was literally unable to make a decision – I chose one sandwich from each of the three categories: Chicken and Turkey, Meat, and Veggie. First I went for the White Widow, which is a take on the classic chicken, bacon and ranch combo you mostly see on pizza. Loaded with mushrooms, topped with ooey-gooey melted cheese and drizzled with house-made ranch, I scarfed this one down in two minutes flat.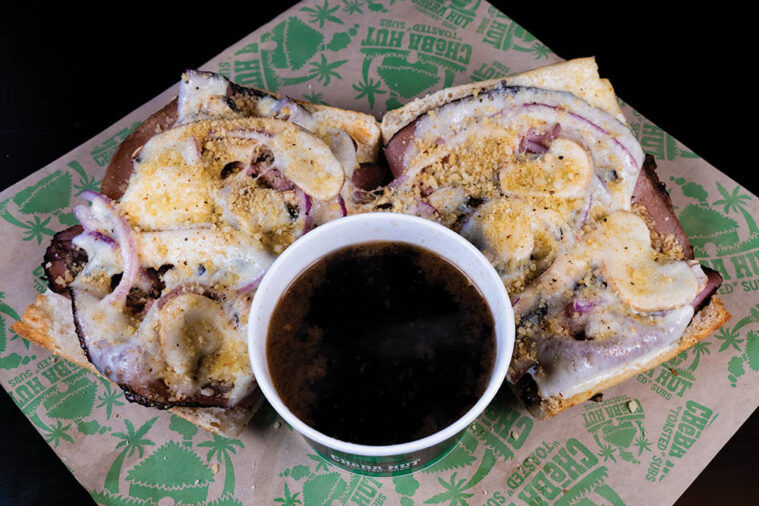 Next, I tried the AK-47 – similar to a French Dip with roast beef, mushroom, onion and a hefty serving of provolone cheese. Tasting like a bowl of onion soup in between bread, the meat was so tender and the side of hot au jus dipping sauce was exactly what I needed to warm up. Finally, I wrapped up with the Griefo – made for veg-heads and layered with cream cheese, guacamole and a whole slew of veggies. The star of the show here was the cream cheese, which is so fluffy because it's handmade with olive oil (and if you like spicy, try the jalapeno flavor). The veggie sub was the sleeper winner and my overall favorite … I just couldn't get enough of the cream cheese and guac on Cheba Hut's signature garlic herb bread.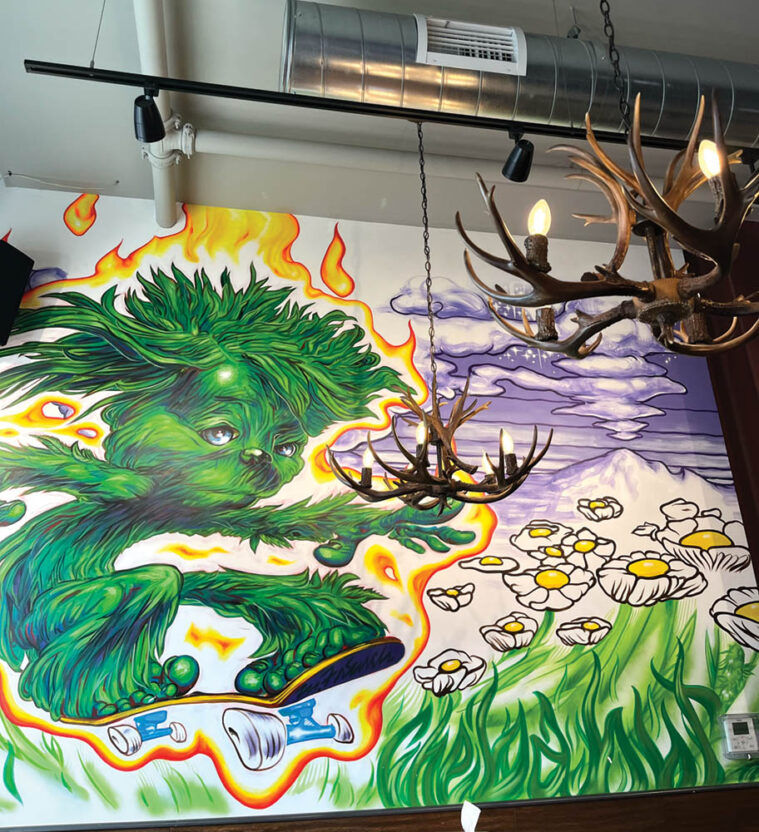 There's also a variety of savory and sweet munchies on the menu from pretzel nuggets to chocolate chip cookies, as well as "Cotton Mouth Cures" like Kool-Aid and Tractor Tea. Leaving with my hash-induced munchies more than satisfied, I decided to take the longer route back to my car. After a few more Carta rips and admiring some of the murals and art installations throughout the streets of Bellingham, I was headed back to Leaf HQ after a truly toasty and tasty trip!