This month's column is a little outside the box from our usual wine or beer selection, as we're pairing Resin Ranchers fruity and floral Zoap with stoner-dream food, Nacheaux's rainbow-colored Fruity Pebbles cookies. It's a combo that accentuates both flavor profiles and highlights the characteristics of the flower, while also showing off the genius of a cereal and milk cookie.
Nacheaux has a rotating menu of tacos, burritos, and mac and cheese, but they switch up dessert as often as they update the menu. They caught our attention with their Smoreo fudge and we've been glued to their Instagram account since. With new surprises hitting the menu weekly, it's worth checking often or just stopping in to grab what's good.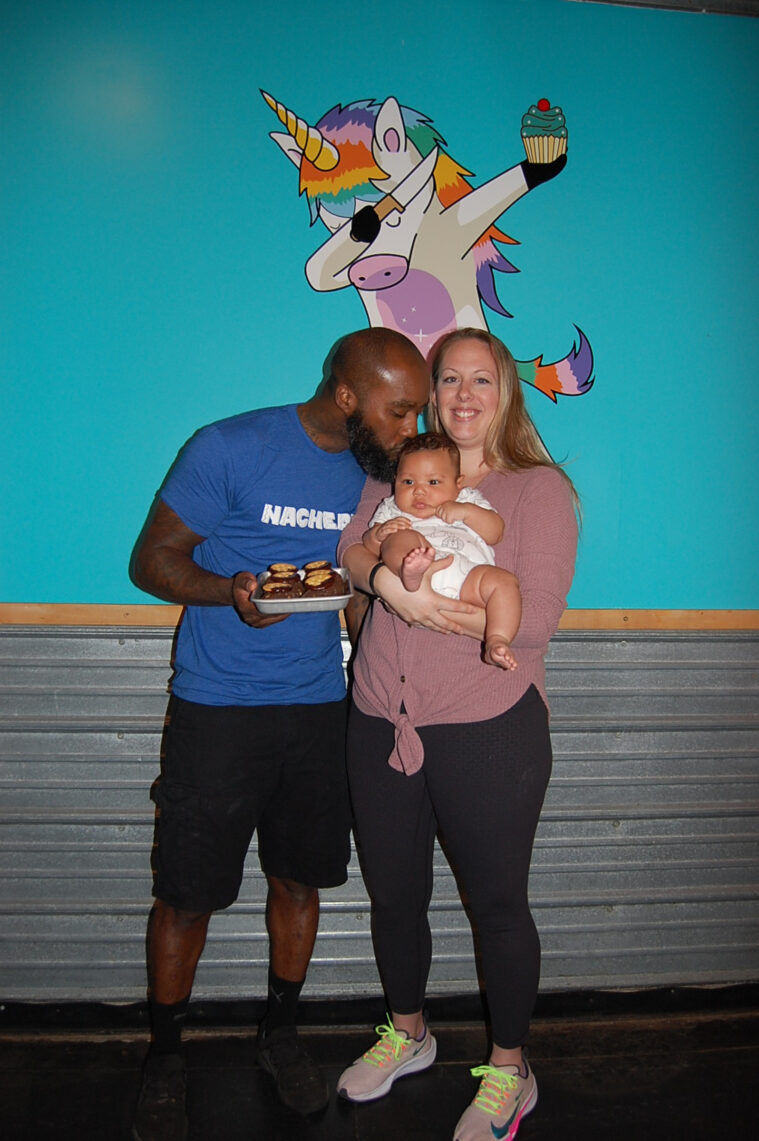 We reached out to chef and owner, Anthony Brown, to see what he could dream up to match the Zoap profile. Soon enough, he was back in the kitchen mixing up some Fruity Pebbles cookies to match the dessert-leaning flavor of a truly excellent batch of Zoap.
A standout in its own right, Zoap is an f2'd Rainbow Sherbet #16, bred and rigorously selected by Deep East Oakland farms. Cultivated here in Oregon by Resin Ranchers, expect this cultivar to roll out to the shops where you typically see their top-shelf flower. Even in the jar, this flower stands out with a bouquet of citrus aromas and sugary sweet cereal notes. The profile is fruit-forward with a lemongrass top note that plays nicely with the cereal cookies Anthony was pulling out of the oven.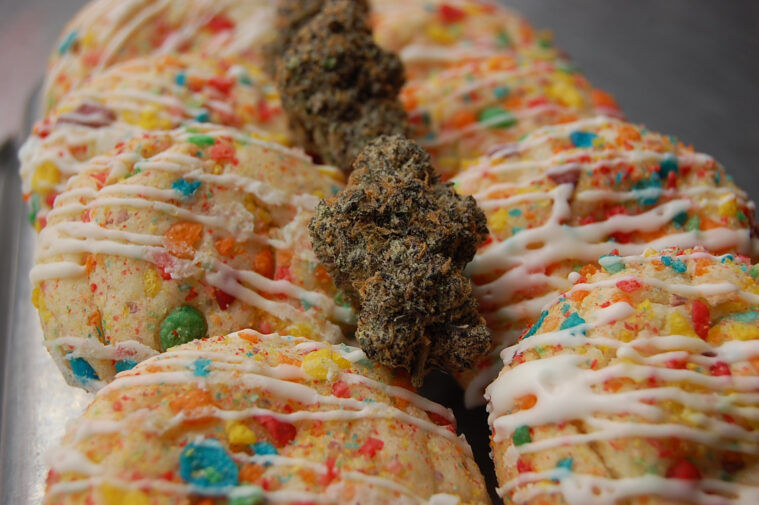 Breaking down the dark green buds reveals pops of bright violet calyxes and an intoxicatingly clean and fruity scent. The smell is less countertop cleaner, more boutique candle. With aromas of clean river water, ripe fruit, and a flavor that carries through and coats the palate, it's easy to see why Zoap is swooping up awards in Cannabis competitions.
The effect of the Zoap is spacey but functional. I wouldn't expect to accomplish everything on your to-do list, especially if you've been digging into the jar all day, but it's not going to keep you glued to the couch when you have weeds to pull. You won't need to clear the calendar to indulge, but maybe save this one for a lazy Sunday hike or low-key movie marathon.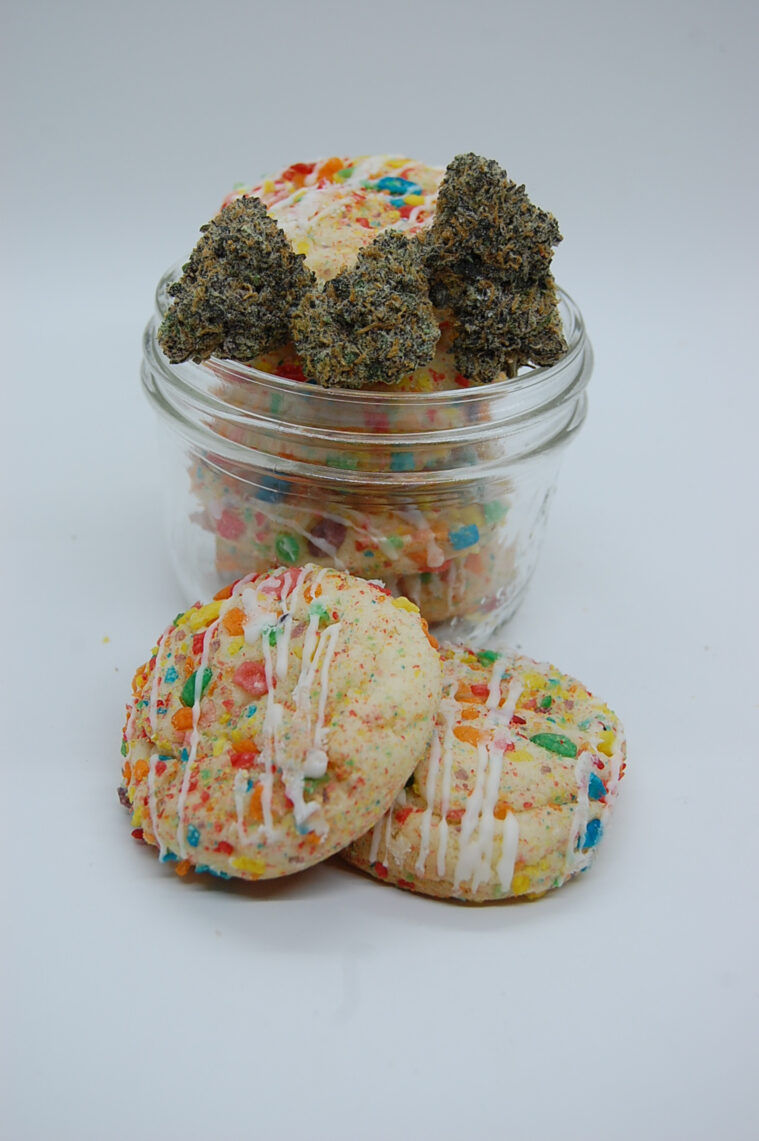 Like the Zoap, the food at Nacheaux can't help but put a smile on your face, and that's because owners Anthony and Stephanie can't help but be hospitable. Like Anthony explained, "My mom, my grandma, they're going to take care of you if you come through their door, they are going to make sure you're fed and taken care of. We try and do the same thing with everyone who walks in the restaurant".
Rich mac and cheese is topped with fried crawfish, and overstuffed burritos are perfectly rolled. Southern roots mix with Mexican spice, creole cuisine inspiration and a pacific northwest flair for the fresh. Micheaux is firing on all cylinders – and it's even better when you've built up a healthy appetite before you stop by.