Dating back to 2017, Hapy Kitchen has played a crucial role in Oregon's edible Cannabis market. Owner Corey Cooper originally started on his journey in this field by white labeling products for larger distribution centers. After a few years of getting the swing of things and a taste of what it's like in the fast lane, he knew what his next step was. As COO Steve Rodgers came on board in 2019 while Cooper was looking to launch a brand to complete their sales and distribution, Hapy Kitchen was born – and the rest is history.
"Better ingredients equal a better high, and that is really what Hapy Kitchen is focused on, just trying to make the most quality product possible," said Rodgers. "We also understand that budget is a concern for many consumers, so we are always trying to balance those two things: quality and affordability."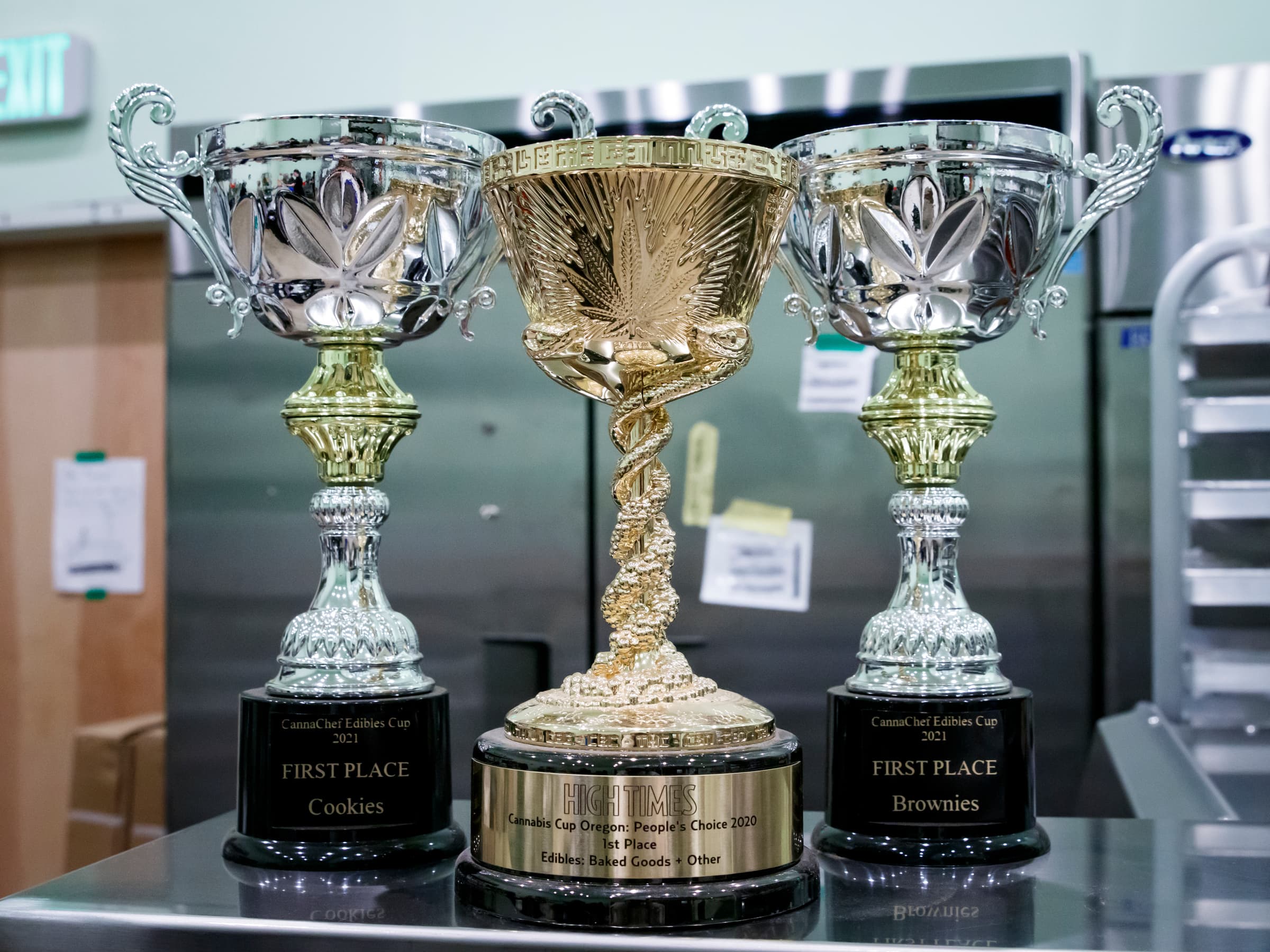 There's no wonder why this pinnacle of a brand has received so much positive feedback in the Oregon community, carving out its name as a premier baked good edibles company. The magic starts with their artisan recipes crafted by Head Chef Carla Burns, who once worked for Salt & Straw. She was one of the original employees and helped Cooper and Rodgers develop their cornerstone recipes used today.
Aside from their incredible products, including their Chocolate Supreme Blue Dream Live Rosin Cookie, tasty gummies, and nano-emulsified health-promoting tinctures, the goal of this company is far beyond getting people stoned. "For me personally, I want to help people," said Rodgers. "Making money along the way won't be a bad thing, but I want to help as many people as I can. The high point of my day is listening to the voicemails of the people's lives that have changed for the better."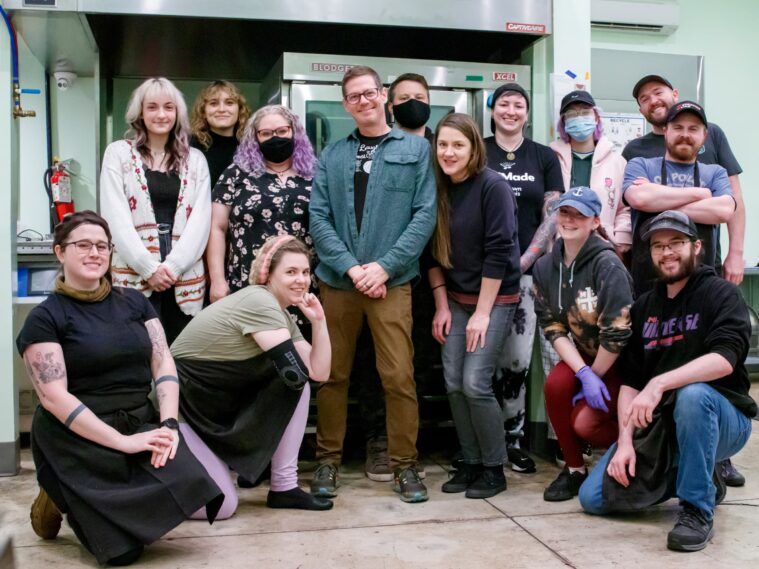 As Rogers took me on a stroll through their 3,000-square-foot operations, my senses were overloaded with sugary sweet smells, specifically their mouth-watering brownies. I had the privilege of seeing their new batches churning and getting ready to hit the market. An important takeaway from this company is that quite a few of their edibles still have artisanal touches. Each caramel is still hand topped with espresso, and every Chocolate Supreme cookie has a white chocolate chip placed in each dough ball before being baked. They have proved they can keep up with high demand, yet still supply a sophisticated touch.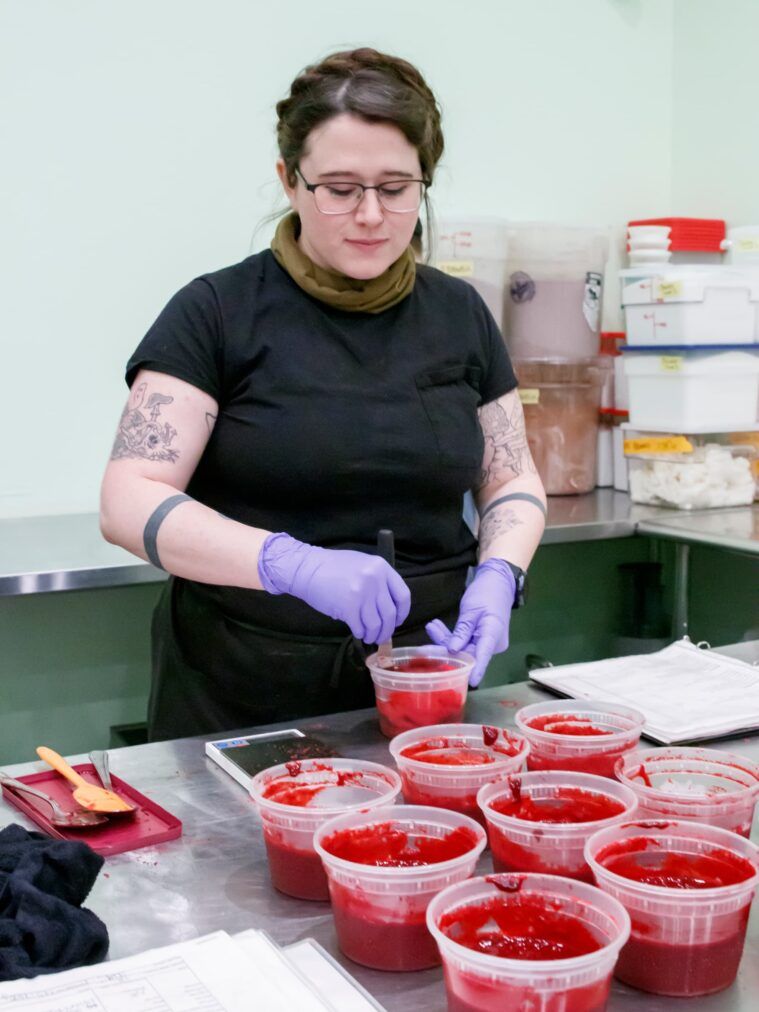 Making our way to their 7,000-square-foot warehouse, we experience their team packaging and completing order fulfillment. This clean and organized space is home to all of their sought-after product lines. From there, their team dispurses the products all over the state of Oregon.
What's to come in the future from Hapy Kitchen? They hope to be the most prolific kitchen possible, working and partnering with local Oregon farms to launch collaboration products. Our team can personally say that we can't wait to see what's around the next corner for Hapy Kitchen in 2022 and beyond.