Sam Gesten is the type of guy who makes a positive impact on everyone he knows.
His genuine enthusiasm for the plant is infectious – and it's a quality that shines through in both his products and his impeccably clean, state-of-the-art facility in Bend.
The 30-year-old native of Boulder, Colo. moved to Oregon half a decade ago to bring his lifelong passion for Cannabis cultivation to the Beaver State. Together with his partners Carl Allen, Alex Gomez and Ray Furth, Gesten founded Highland Provisions – where they currently release top-tier flower, solventless extracts and concentrates, as well as edibles out of their facility.
We caught up with this true Stoner Owner to discuss his philosophy and his love for the plant.
How and when did you first realize you wanted to live the Cannabis life?
I was raised in a place where Cannabis culture was ingrained in the community at all levels. Cannabis has been a large part of my life for as long as I can remember. I've always loved cultivating a wide variety of plants since I was young. Cannabis was the plant that was most fascinating to cultivate – the amount of genotypic variation between different cultivars and phenotypes within the same cultivars continues to amaze me. That, along with the medicinal benefits and how this plant brings people together, made it clear to me there's nothing I'd rather do.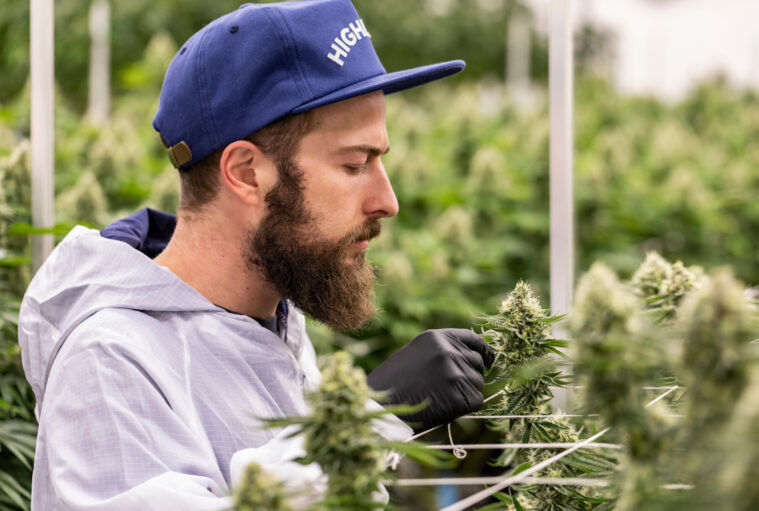 What inspired you to move to Oregon to found Highland Provisions and cultivate in Bend?
It has been a lifelong dream to be able to make a living following my passion, and to produce the best product for consumers available. I had provided my Cannabis to my two founding partners, Carl and Alex, for years prior to the creation of Highland. Although I had several other opportunities at the time, when they approached me with the desire to create an industry-leading, full-line Cannabis company – there was no looking back. Oregon was one of the markets we had our eye on and Bend was very similar to where I was born and raised. Along with Cannabis, spending time in the outdoors snowboarding and mountain biking has always been something that was extremely important to me, so Bend was the perfect fit.
How would you describe your philosophy as a cultivator and a manufacturer of Cannabis flower, solventless concentrates, and edibles?
My philosophy along with the rest of us at Highland is quite simple: to produce the best, highest quality, and pharmaceutical-grade clean products possible. Never being complacent and pushing the envelope of what's possible is paramount in my mind. We strive to never stop learning, innovating and challenging ourselves. Education plays a large role in our philosophy as well. The recreational industry is in its infancy and most consumers need to be educated on all levels, to ensure they're empowered to make the best decisions for them individually.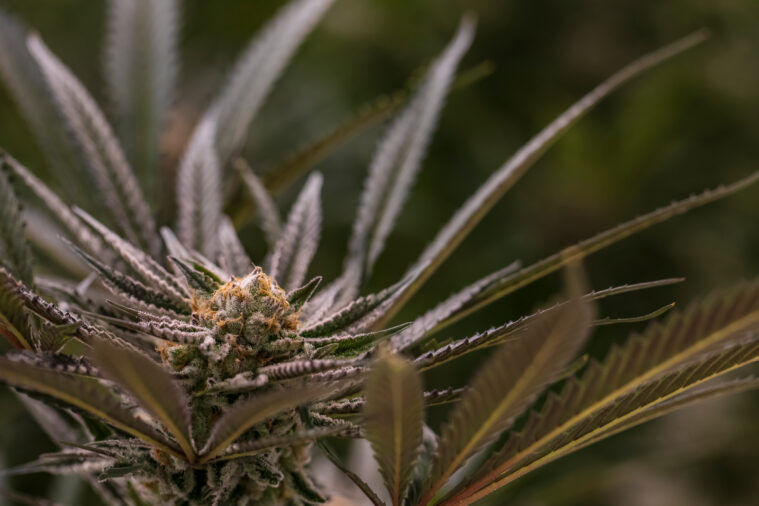 How do you define quality?
To me, quality is responsibly producing Cannabis products with the utmost attention to detail, no matter how small or big, at all levels. That's what I think makes Highland so special. Since we do everything in-house, we are able to ensure everything is done properly from the minute I pop a bean, all the way to each individual product being packaged for sale. You can do nine out of 10 things right, but if you slip on one small detail, all your hard work has been compromised and it isn't the best it could be. At Highland, we will never release anything that we won't consume ourselves and are proud to release!
How do you define success for yourself? For Highland Provisions?
For me, success is being able to do what I love, with people I enjoy working with and producing product that I'm truly proud of. A large part of that is always learning and pushing myself to become an even better cultivator every day. At Highland Provisions, we strive to become a nationally recognized brand that people know is produced with the utmost care and love. When the consumer sees the Highland logo, they should feel safe knowing that no corners have been cut. Additionally, always bringing new products and flavors to the people is paramount to us being successful.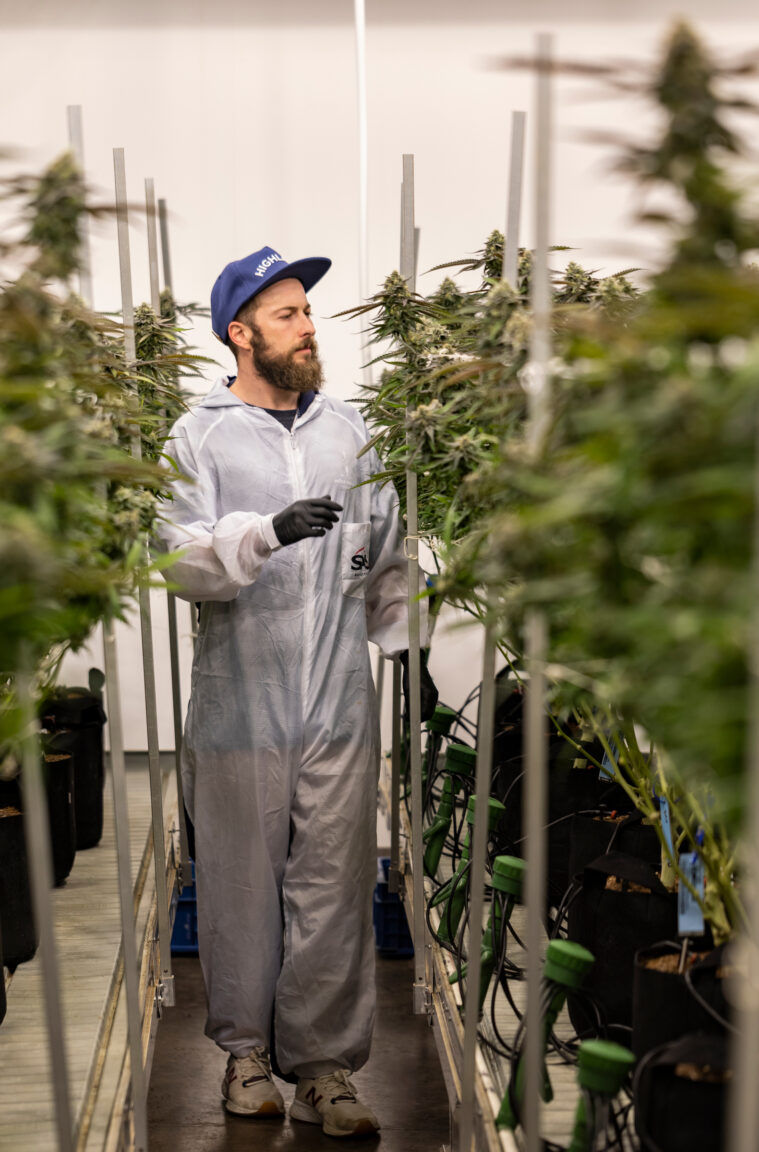 How do you consume Cannabis? Any specific cultivars or delivery methods you're loving right now?
It really depends on what I'm doing. If it's summertime and I'm working outside in my vegetable gardens, I love smoking bones. If it's winter and it's a powder day on the board, I tend to favor a cartridge or our solventless gummies. But ultimately my favorite is some solventless or flower, hands down. As for cultivars, I have been loving all the new ones we just hunted. Some of these are the Twang, Papaya BX, Grape Guava, Big Red, Colonel Crunch and Truffletini. There are also some of our tried-and-true cultivars that are constantly a staple in my stash, such as the Sour Garlic Cookies, Strawberries & Cream, and Tropsanto.
What do you devote your time to when you're not at the grow?
I spend as much time with the love of my life, Audrey, my little man and two pups. You can also find me enjoying the outdoors snowboarding, mountain biking, hiking and gardening. Additionally, I spend a good chunk of time vigorously reading and talking to all the legends of this game I'm lucky enough to call family. I strive to always be learning new things and progressing. My philosophy is to never think you have it all figured out, and to continue to learn and become a better cultivator every day.