As the global Cannabis industry stretches like a sticky Sativa to the sky, legacy cultivators continue to hone their craft in a shifting landscape. For an OG like Jesse Robertson – who spent his childhood traveling from the Bay Area to Mendocino following his family's passion for the plant – the explosion of legal Cannabis smelled like opportunity. For this month's Stoner Owner column, we dig deep with Robertson about his past, present, and future, as well as that of the California Cannabis community that gave his life purpose as the owner of Sticky Fields.
Your family has been involved in the Cannabis industry for quite some time. Tell us about your history with the plant.
I have been fascinated and completely in love with Cannabis since my first introduction to the plant at age 10 or 11. I grew my first Cannabis plant in my parents' backyard at age 12. Someone in Oakland gave me some bammer seeds and I sprouted them. I'd sit in the backyard with those plants for hours, mesmerized. At 15-years-old, I would take the Greyhound bus up to Mendocino County to trim. I thought it was the most amazing way of life. I couldn't get enough of the plant and the culture. One memory that I'll never forget is one of my family members driving with their knee, rolling up a fat doobie of some of the skunkiest, most incredible weed – then passing it over to me. My grandma smoked, trimmed and had a strong belief in the medicinal properties of Cannabis. She had her 215 card for as long as I could remember, and her house always smelled like weed. My mom had her medical card as well. Going with her to the club was my first experience with legal Cannabis.
Fast forward to 2013 when I bought my property – I had already been growing Cannabis for medical use, and at that point I knew Cannabis was going to be my life. I knew legalization was coming. Everybody in town was talking about what the community should do, and how they should look at this new legalization from a business standpoint. I knew I had to get in on this and start my business for my future, the future of my family, the future of Cannabis in Mendocino County and the world. I am truly lucky to have gotten into the legal industry as early as I did. It is not easy; it changes and grows every single day. Being involved from the beginning has allowed me to observe every change, every step, and grow along with it. One major thing I've learned from this journey so far is being open, accepting, welcoming and OK with change. It's an amazing thing to no longer be looked at as a 'stupid stoner,' but now as a highly respected businessman and owner.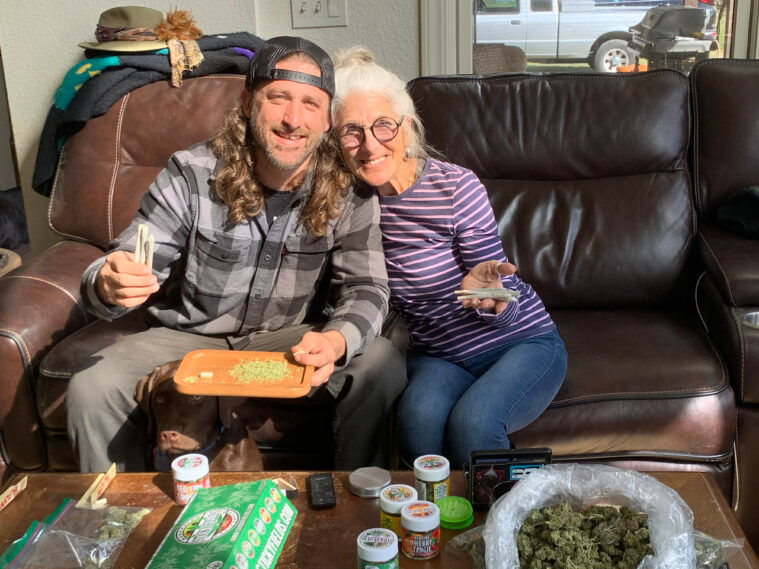 What does the word "legacy" mean to you as it pertains to the California Cannabis community?
Legacy means generations before and generations after. I'm going to leave a legacy when my time is up. There have been people smoking it, growing it – and all about it in California since the '60s – maybe earlier. They passed on their knowledge to us, and we will pass on what we learn to future generations. California is a legacy. California is Cannabis. This state has generations of people who have been paving the way for other states. The best Cannabis in the world comes from the Emerald Triangle. As Cannabis continues to grow and become legal federally, the demand for Cannabis from California is going to be the same, if not greater than, the demand for California wine.
How has your relationship with Cannabis evolved over the years?
As Cannabis and I have more time together, we have more of an ability to grow together. Being open and honest about Cannabis and my successes in Cannabis has made the most positive impact on my life. I've been able to evolve mentally and spiritually, because I can be honest about what I do and what I love. Before legalization, I was not open to sharing what I did with people because of the negative stigma surrounding it. Now I want to share it with everyone.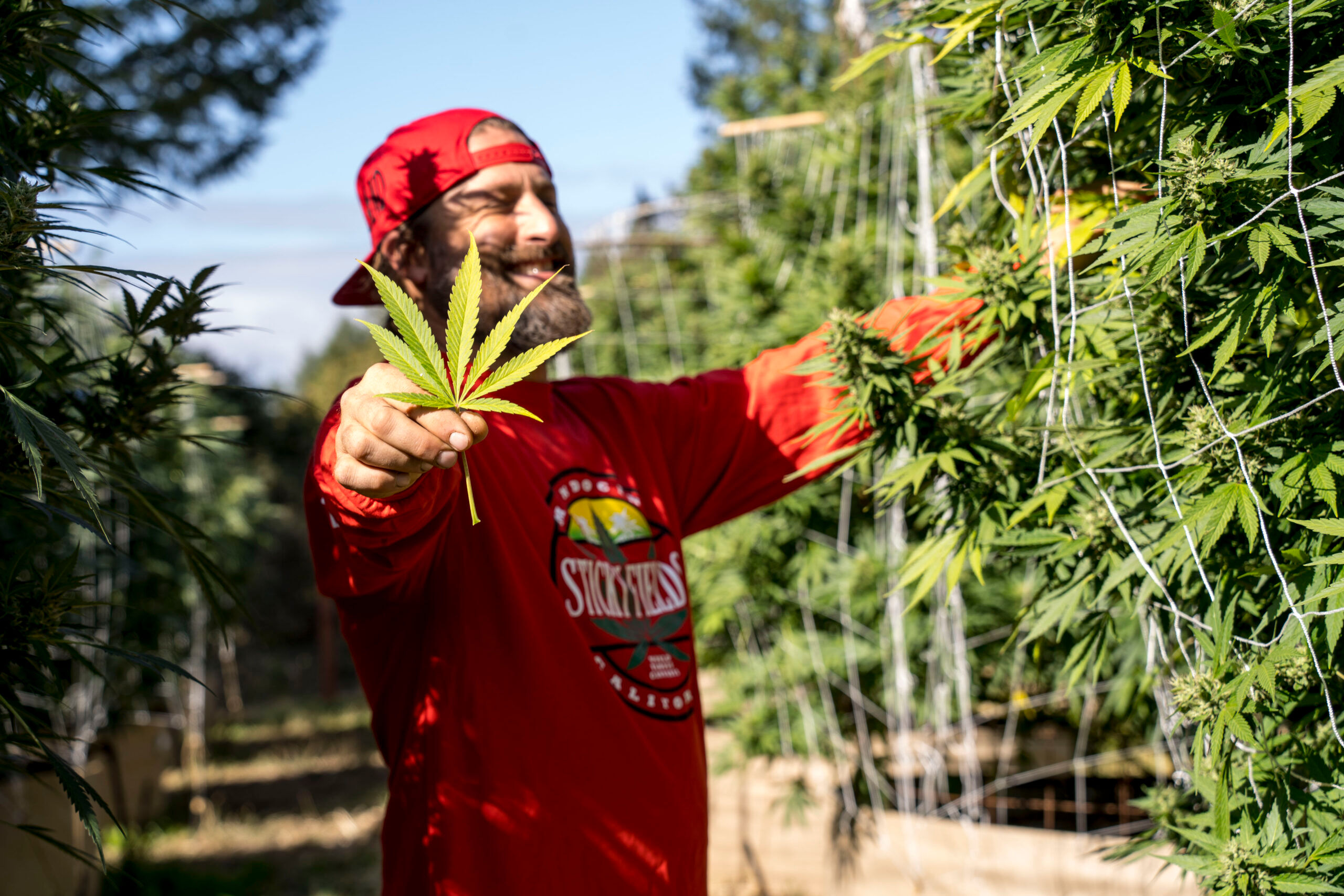 At Sticky Fields, you dedicate a significant amount of canopy space and effort to phenotype hunting. What goes into your selection process?
Selection can be really tough. The plant has to go through a whole season before I can make a general selection. I pick them based on various characteristics, such as structure, smell, bud-to-leaf ratio, and susceptibility to diseases. Every detail matters. Even small things like breaking it down, grinding it up and rolling it up. I want the entire process to be enjoyable and memorable. In the end, it's all about a joint. I love joints. If a plant ends up in a joint being something different, memorable, or something that makes me want to keep smoking it, then I know it is going to be the same experience for the consumer. All of my genetics have to go through my palate. I think it's important for people in the Cannabis industry to actually smoke the herb, so they know what their consumer is smoking. If you smoke something I grew, selected and smoked, then you're going to have trust in me and my product. As far as terpene profiles go, I'm a big fan of lemony-citrusy limonene, and gassy myrcene terps.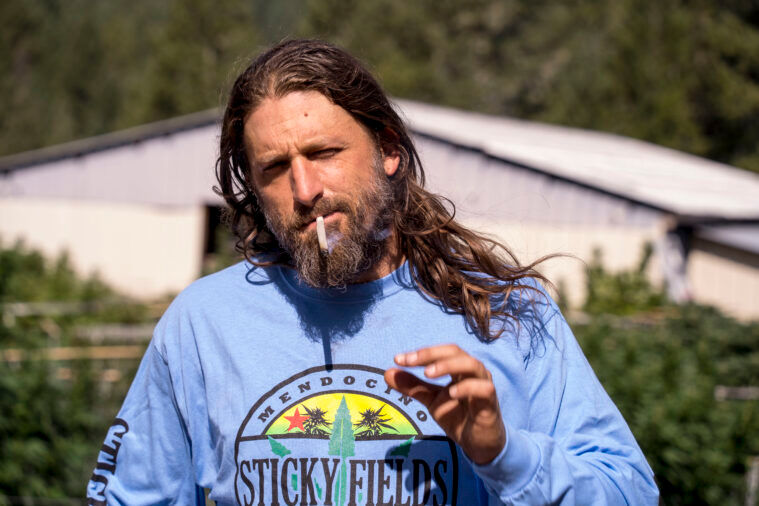 What has changed about the California Cannabis community in the past 20 years? Where do you see it going in the next 20?
The California Cannabis community was great in the early 2000s under 215. It felt more stable for your average mom-and-pop Cannabis farmer. Prop 64 (adult-use legalization) has done a lot for the Cannabis community as well. It has opened up new worlds for this industry. I do feel like it will put a lot of those mom-and-pops out of business though, as big industry normally does. For people like me, it is pushing me to be the absolute best at what I do. To have a craft product that is so perfected, so unique – and so good that it will always be something people seek and desire. In the next 20 years, I see the Cannabis industry heading in the direction of the wine and beer industry. As soon as it becomes federally legal, California Cannabis is going to be in extremely high demand from the rest of the country, and eventually the world. We will host Cannabis tasting competitions against other parts of the world, like they do with wine.
What advice do you have for people entering the regulated adult-use market?
Make sure you love what you do. It's the simplest rule for anyone planning to spend a chunk of their life, or maybe even their whole life, doing anything. This is a 24/7 thing. You will have to adapt and change with it constantly. Be intuitive and keep yourself educated. Do all of your homework and then some for extra credit. We are building the foundation for this industry. We need new people to bring in new processes and procedures, to engineer better ways of doing things. I welcome everyone with open arms and a joint to share.