Tovah Miller was born in Texas but grew up in Maryland where her love for cooking blossomed. Inspired by her Southern roots, Miller began cooking dumplings, cornbread, and mac and cheese by the time she was five years old. A move to Alaska and a shift towards all things sweet saw Miller open a successful artisan cake business. But Miller's career as a chef has taken another turn and you can now find her running Enlighten Alaska's kitchen.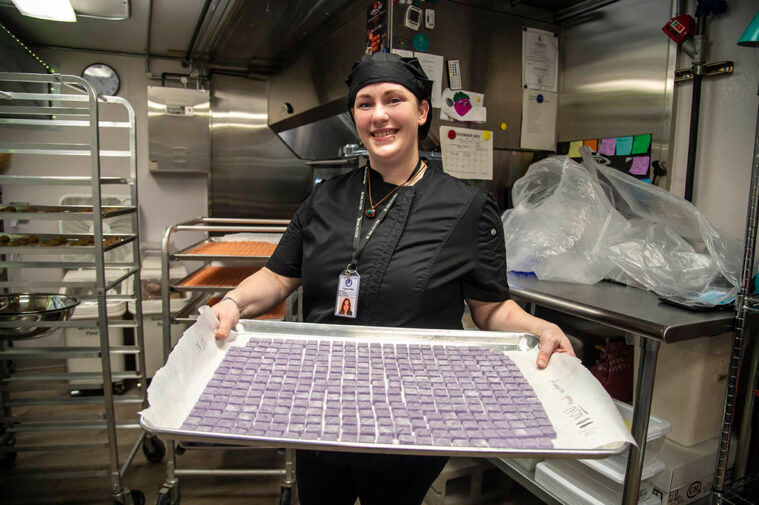 So, we heard that donuts hold a special place in your heart…
Yes! I used to bring non-infused donuts to Enlighten's First Fridays and people loved them. I would make like 20 different flavors like maple bacon, Fruity Pebbles, and apple cider. They ended up kind of being my edible resume when Enlighten opened the kitchen.
We're a little disappointed that we were invited to stuff our faces with donuts.
Admittedly, they were really good!
As an edible chef, we're assuming that you've loved the plant for some time.
I definitely smoked in high school and as an adult, but I didn't really get into edibles until later in life – it was actually after an injury. I slipped on the ice when I was carrying my kid and I fell on my outstretched arm. It was really bad. Then I found out that I have Ehlers-Danlos Syndrome – it's a connective tissue disorder – in the worst way possible. I wasn't healing and ended up having to do five surgeries because of all of the complications. It was around then that I started playing with edibles because I didn't want to take pain pills. I met some other women with EDS and we formed this support group with edibles and they encouraged my baking – Chef Bombshell was one of those women.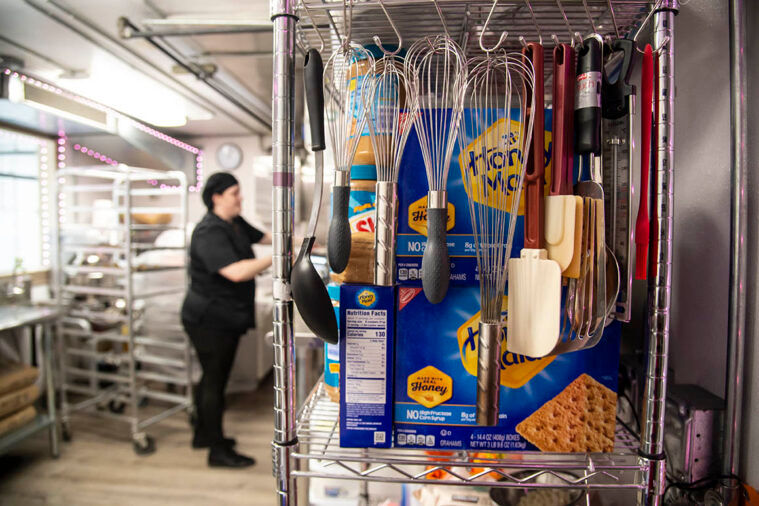 Having a group of strong women surrounding you always makes a difference! How did the group influence your approach to creating edibles?
Yeah, I think when you see what edibles can do to help people in pain, you understand how important what you put in them is. It's really important to all of us that we use naturally sourced ingredients and organic products that are environmentally friendly as much as we can. We make everything here with love and with the intention of making it the best it can be.
You took over as Head Chef in February 2022 and things have been moving pretty quickly!
Our first launch was the Dark Chocolate Sea Salt Cookie on 4/20. Then it was the Chocolate Chip Peanut Butter and S'mores Cookies. Now we have gummies and cannacaps, and even more cookie varieties. But I still have a ton of ideas and recipes!