Mary J. White is a former radio personality who spent 25 years on Seattle airwaves, including the iconic hip hop station Kube 93.3, KMPS and The Wolf. After retiring from broadcasting, Mary became a Cannabis advocate – using her skills as a professional chef to create recipes that utilize the plant for good times and healthy living. Through her in-person cooking classes and cookbooks, not to mention her time as a Leaf Life Podcast team member, Mary has inspired many to try cooking and eating healthy with Cannabis. She also has a naughty podcast … find it all at maryjwhite.com!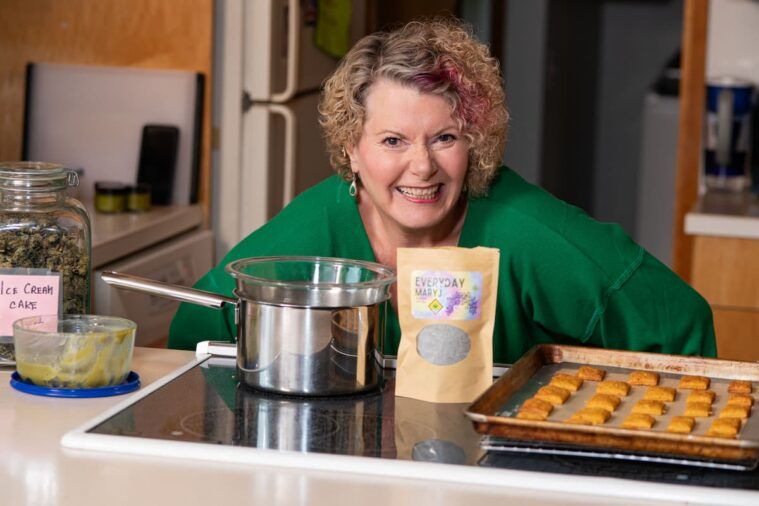 Before you were canna-famous you were on some big radio stations, but you've shared with us that you were in pain and unhappy by the time your career ended. How did you find Cannabis as a medical patient?
In 2012 I was taking way too many pills, and I wasn't getting better. I was high all the time and it wasn't fun. It was the depressed Vicodin feeling. One day I was at a friend's house and I found myself in her medicine cabinet looking for pills – and that's when it hit me. This ain't right. A close friend of mine had tried a pot cookie and gotten better … I ate one cookie and it was the 'aha' moment!
How does it feel to have moved beyond pharmaceuticals, especially during a time when the opioid epidemic was peaking?
When I think of my pharma past – I was taking Xanax, Vicodin, Tylenol 4 , Gabapentin, Flexeril, Trazodone and more, all prescribed by my doctor. All I could do was try to manage the pain, and with Cannabis, now I don't drink or take any pills anymore. I do have an estrogen patch that makes me horny, and that's it. It's great!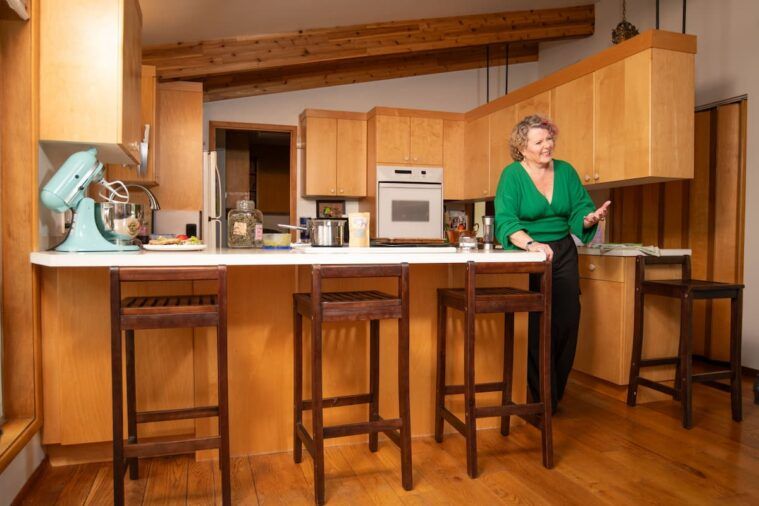 What inspired you to take the risk to talk about Cannabis as medicine in a food and cooking environment?
I want people to have the ability to take care of themselves – to feel like they are in charge of their health, as opposed to dealing with doctors and side effects. I've always been a cook and my mom was an incredible cooking person, and when radio ended I had already started teaching cooking classes on my own. Edibles are also great for sick people. Most people that come to my classes have something they are working on or living with, including PTSD. I think a lot of us are still trying to get over the pandemic and figure out where we are going. Things didn't get better and I think things are going to be different in the near future, which is another reason we need to learn how to make our own medicine. 
To bring the medicine to the people, you've created a new legal Cannabis line. What's in the cooking weed package?
It's half an ounce of bud, and for the money you spend on that half ounce, you can get dozens of cookies, goodies or infused meals. The great thing about Cooking Weed is that it's neat and tidy. The Cannabis is in a little cheesecloth sachet. You put it on a baking tray for 30 minutes at 240º to decarboxylate it (this heat activates the Delta 9 THC for edible consumption), and then all you have to do is put the sachet in the butter or oil. I use a double boiler, simmering for three hours – then you discard the cheesecloth and you are done! You can infuse a pint of olive oil or a pound of butter, and make all the yummy things.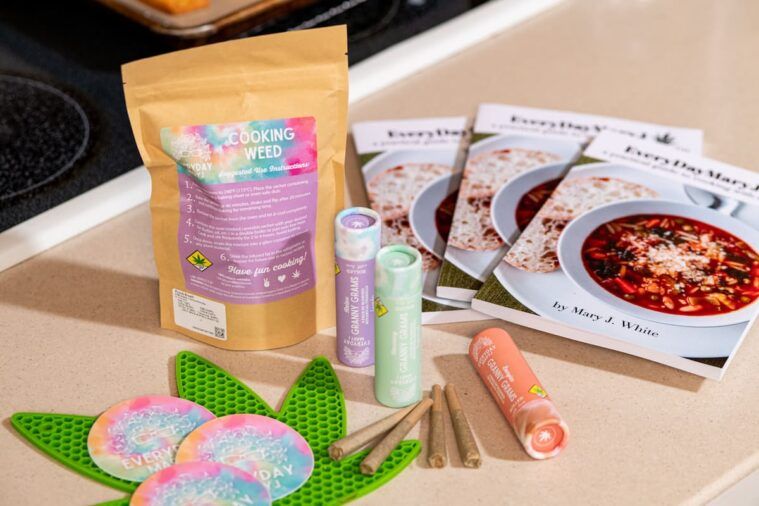 What can you cook or bake once the oil or butter is infused?
People get hung up on edibles being sweet, like brownies and cookies. I like savory stuff – pecan shortbread or thousand island dressing or baked artichoke dip. I like to make condiments so you can tailor the buzz to what you are eating, because you don't want to medicate the whole meat loaf – what if Aunt Edna doesn't want to get high? With infused butter or oil you can medicate the ketchup or the mustard, so each person can tailor the meal to their own experience.
How much Cannabis is in the butter?
With the 14 grams of Cannabis, there's an average of 100mg THC per gram – so there's potential for 1400mg of THC or more once infused into the butter or oil. This is strong stuff! You can also infuse coconut oil to use as a topical, or make tincture. When baking, if a cookie recipe calls for two sticks of butter, you could substitute in two tablespoons of infused butter and use the regular butter for the rest. 
Cannabutter or oil stores great in the fridge, allowing you to infuse as the inspiration strikes! This also allows patients and users who need higher doses than the 10mg serving/100mg limit, and is much more cost effective. Who is your target user for making their own cannabutter?
This is for the older consumer, 50-plus – because a lot of people in my age group have arthritis and aches and pains and goddamn kids giving them PTSD. Also, a lot of us who came up in the '50s and '60s don't want to dab or get fuckin' blitzed. They want to have a fun weekend night, or get sleep, or get a little horny. With the Cooking Weed, all you need is a stove and the butter or the oil.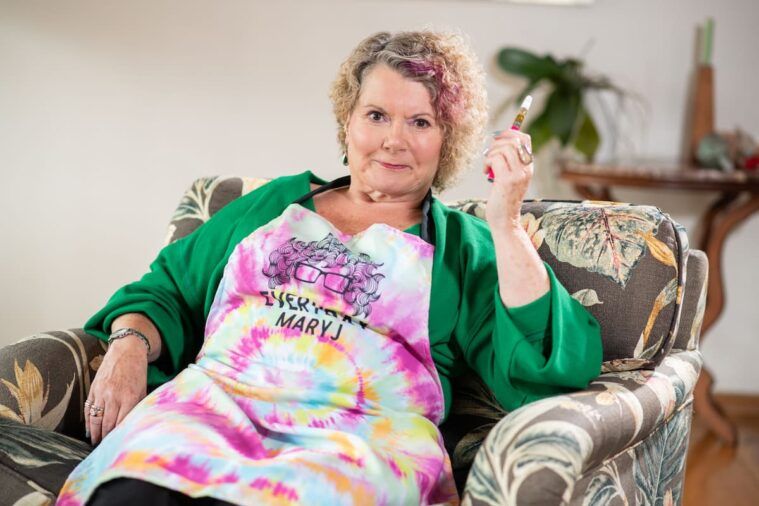 You also have a line of gummies and quarter-gram joints coming out. Tell us about those!
Like the Cannabis in the Cooking Weed, everything is responsibly sourced and locally grown. The Granny Grams are color-coded for effects and have four quarter-gram joints per container. They're little guys! We've also got gummies and honey sticks coming soon. So for people who don't know a lot about Cannabis or have trepidation, this lineup of products will be a really good way to start or learn and have a gentle Cannabis experience. 
Product Info:
Every Day Mary J
In Partnership with Anonymous Buffalo
Ask for "Cooking Weed" at your local Cannabis retailer!