Lemon Skunk Live Sauce from Cresco Labs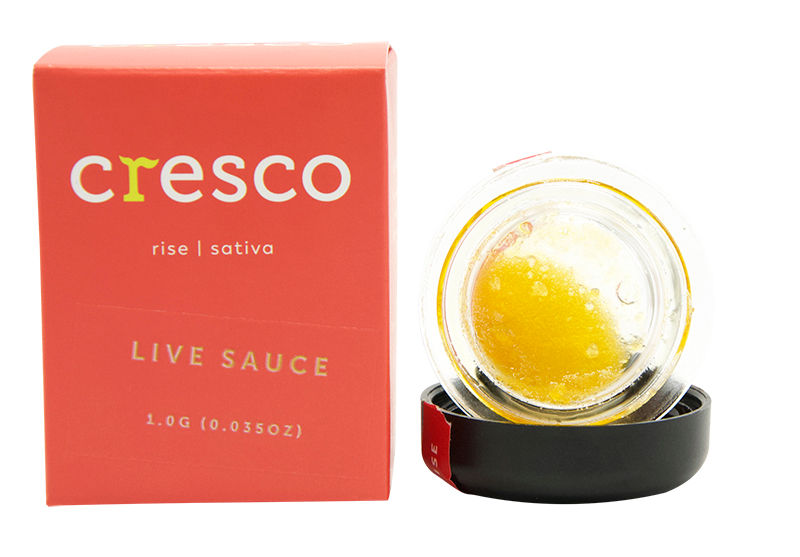 This batch clocked in at just over 8% terpinolene alone, which produced a rollercoaster of sweet, citrusy and fruity flavors. Opening the jar revealed scents reminiscent of fruit salad, and after taking my first dab, I felt a wave of calmness come over my body and mind – providing me the clarity I needed to pay attention to important tasks I had at hand.
---
Cough OG Live Resin Batter from MPX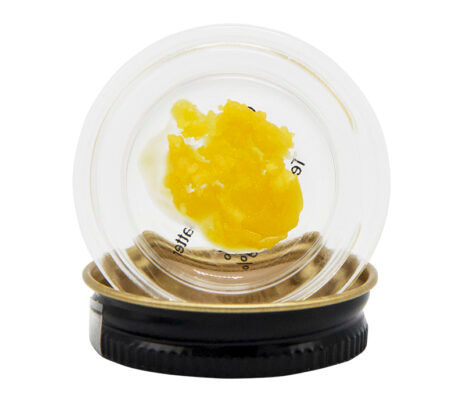 This batter is loaded with a solid blend of cannabinoids and terpenes that could be used at any time of day. Popping open the jar revealed that classic fruity live resin smell that takes me back to the first time I dabbed quality live resin. On the exhale are notes of jet-fuel-like spiciness, accompanied by a smooth fruit flavor.
---
Bluniverse Live Resin Batter from MPX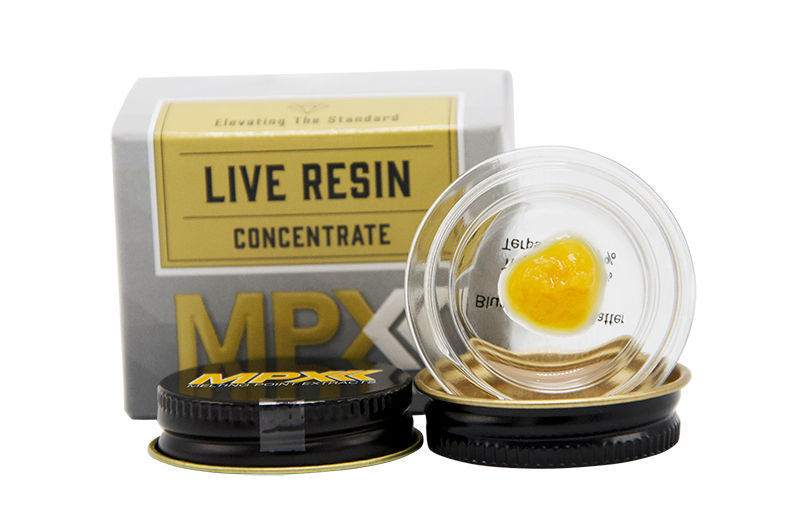 Like a fine wine, opening this jar was like smelling fresh grapes being smashed in a winery. Complex fruity notes dominated the nose. The exhale reminded me of the smell of fresh honeysuckles at the beginning of the summer. I found this most useful at night for getting into a deep state of relaxation.
---
Chem 91 X Alien Dawg Diamonds from MPX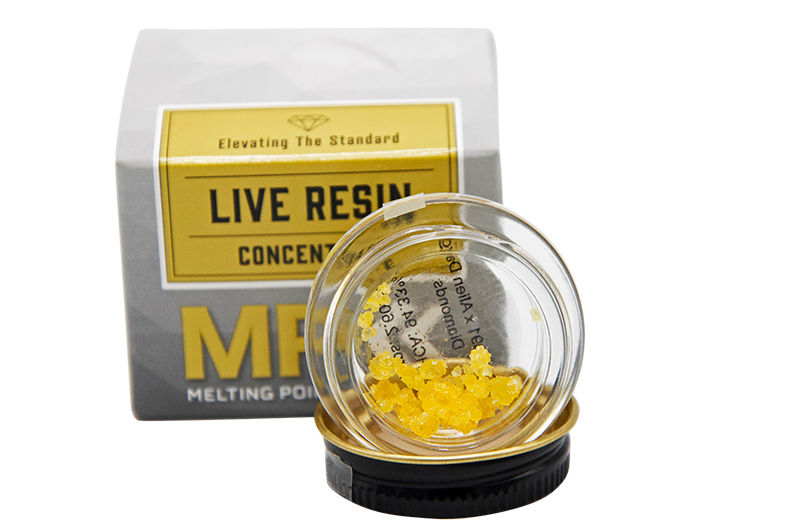 MPX is serving up straight-up diamonds, with a light coating of HTFSE soaking them with delicious terpenes. This helped me most with pain relief on unusually difficult days with my lower back. After one dab I found myself sinking into my office chair, with a largely reduced level of pain.
---
Peanut Butter Pinwheel Live Resin Cake Badder from Evermore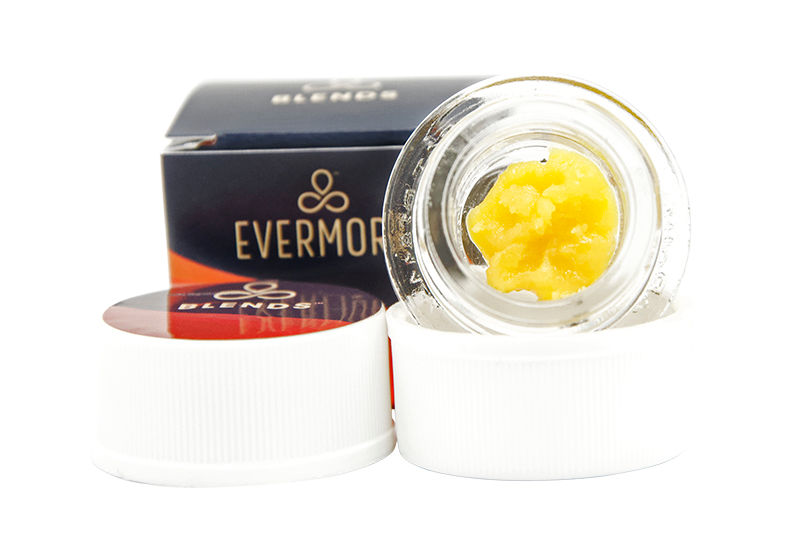 As soon as the lid came off, this jar was exploding with gassy, cake-like aromas that could be smelled from across the room. The fresh smells I experienced were also very noticeable on the exhale. This strain helped me with daily anxiety and elevating my mood to a higher level.
---
Tinsel Town Mints Live Resin Cake Badder from Evermore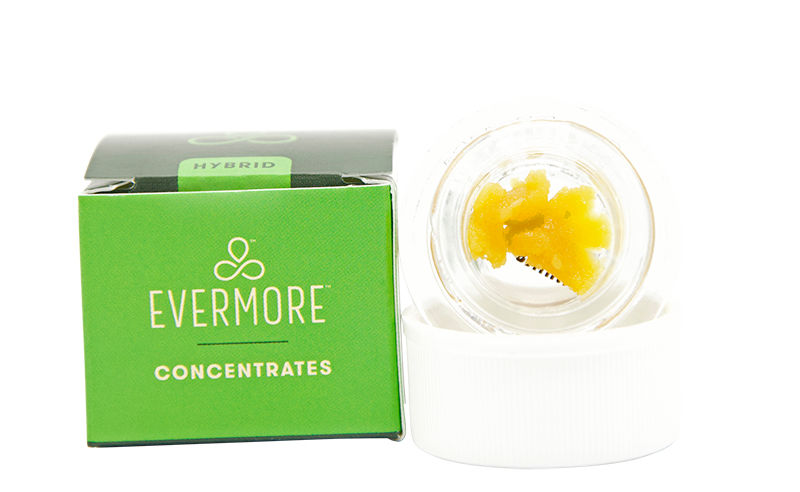 The nose on this jar smelled like crushing fresh pine needles, accompanied by a dough-like sweetness. The exhale can be described as a natural minty flavor with notes of citrus. I felt energized after a couple of dabs, making it more of a daytime use product for me.
---
Patapeake Shortbread Live Resin Cake Badder from Evermore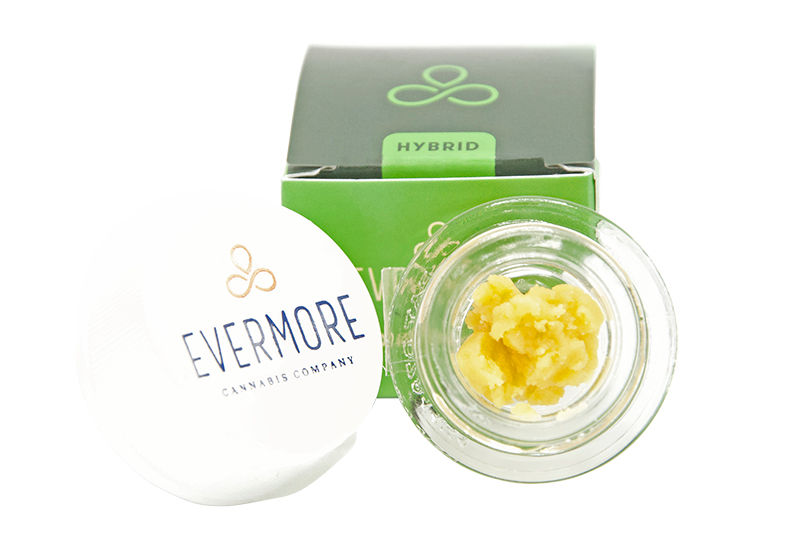 This pungent batch of live resin blasted through in its sweet and floral smells and flavors. A perfect badder consistency, I had no trouble getting any sized dab to stay on the dabber. I found it could be best described as a balanced hybrid, giving me relief from back pain while increasing my energy level.
---
Grape Pearls Live Crumble from Cresco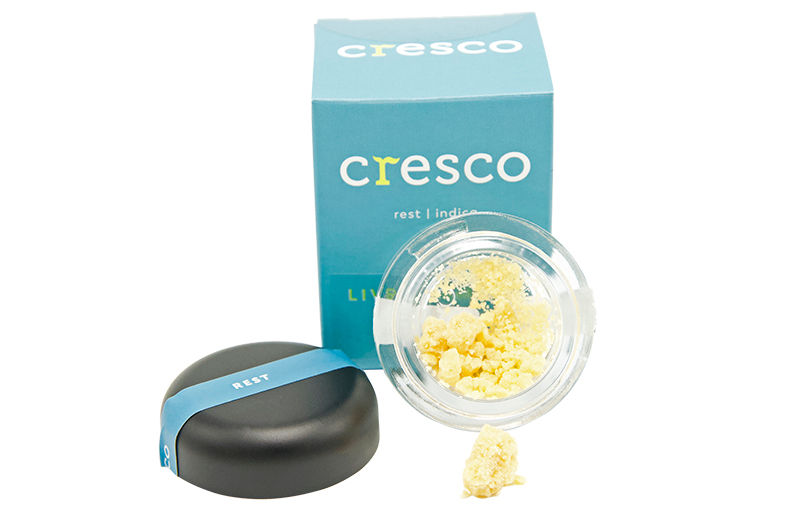 Like a fresh batch of grapes coated in ground black pepper, this concentrate was exotic and spicy at the same time. Strong notes of sweet fruit came through strong on the exhale. Following a couple dabs, I was ready to curl up with a blanket and watch movies for the entire day.
---
Grape Lime Ricky Live Budder from Cresco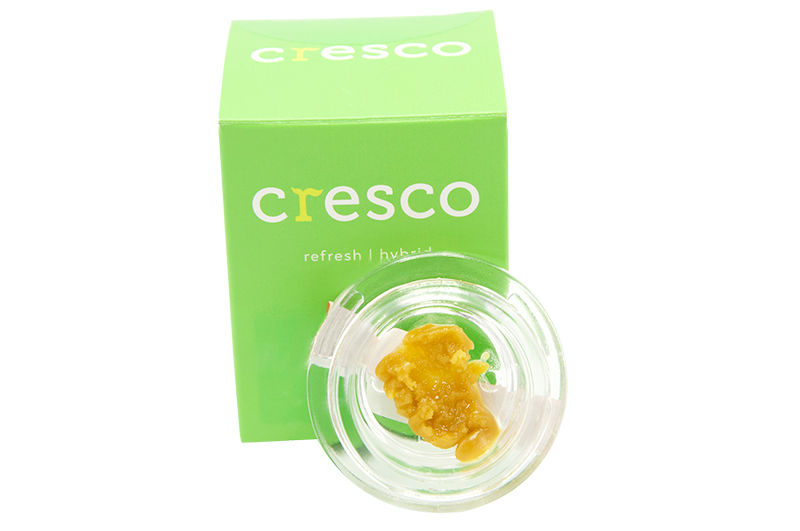 Opening this jar unleashed a citrus tsunami on my nose, with notes of lemon, lime, orange and grapefruit filling the room. A smooth blend of woody and floral notes accompanied the exhale. One dab of this had me feeling motivated and ready to crush a busy day, and after hours of work I still had not needed to remedicate.
---
Rosetta Stone Live Resin Badder from Culta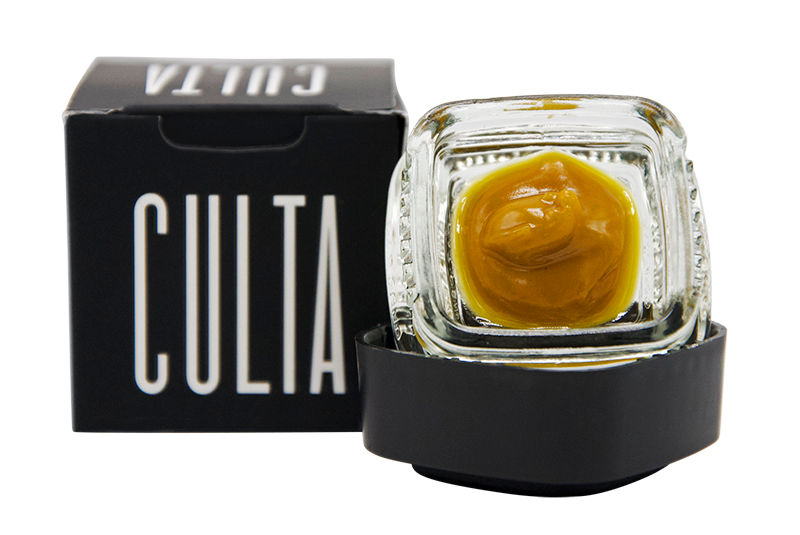 Jack Herer is crossed with P75 to bring us a fruity cross reminiscent of a fresh fruit smoothie. I was excited to see this batch was over 7% terpinolene, which gave me confidence in this extract's ability to lessen my anxiety. After a couple dabs, I was able to calmly accomplish my daily activities with little to no worries.
---
Snow Monster Live Diamonds from Strane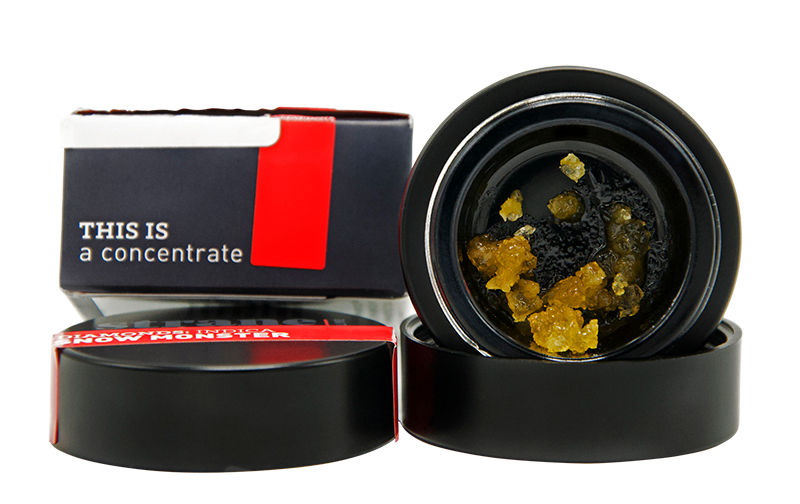 Life Savers candy terps hit me in the face when I took the lid off this mouthwatering batch of diamonds. On the exhale I tasted a blast of limonene in the form of a strong citrusy flavor. I felt a very balanced high after taking a dab – perfect for a long day ahead of me.
---
Motorbreath Diamonds from Verano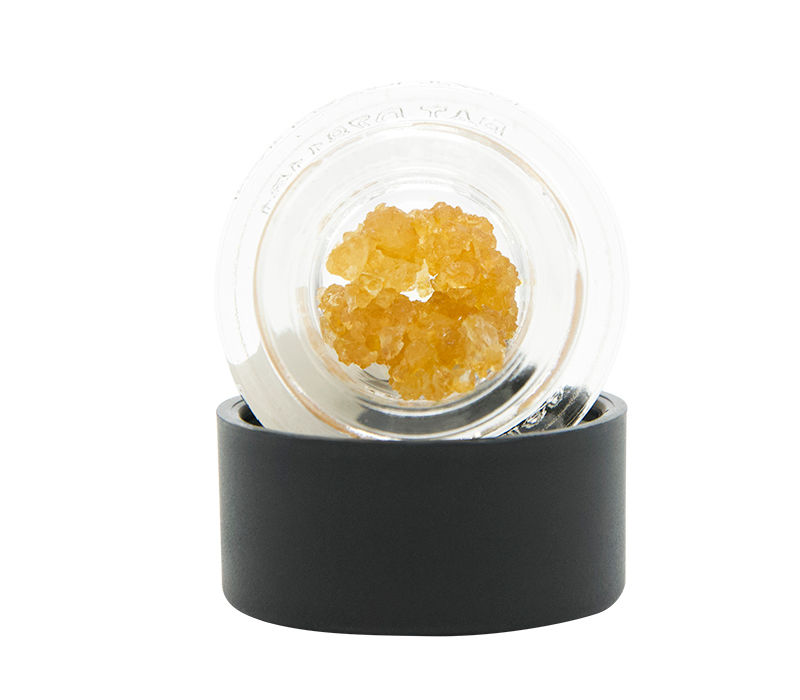 Unscrewing the lid from this jar released the classic diesel fuel terpenes I have come to expect from this strain. Coated with terps, these diamonds were strong in terms of effect and tasty on the exhale. After one dab, I felt euphoric and in a creative headspace.
---
Desert Inn Aqua Tech Sauce from GLeaf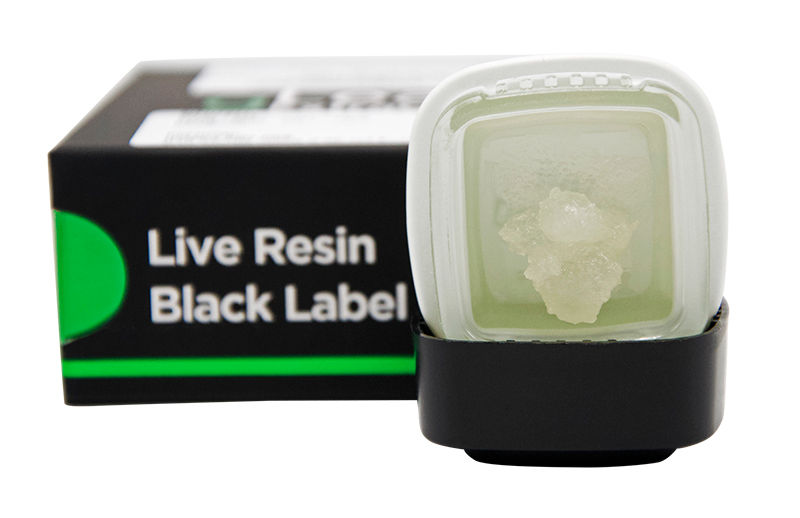 The color of this concentrate was as white as Vaseline, with the consistency of classic live resin sauce. The nose and exhale both reminded me of the taste of Good and Plenty licorice candy, with sharp and strong notes of sweetness. After dabbing, I felt relief from the strong anxiety I was experiencing.
---
Gelato Cake Batter from District Cannabis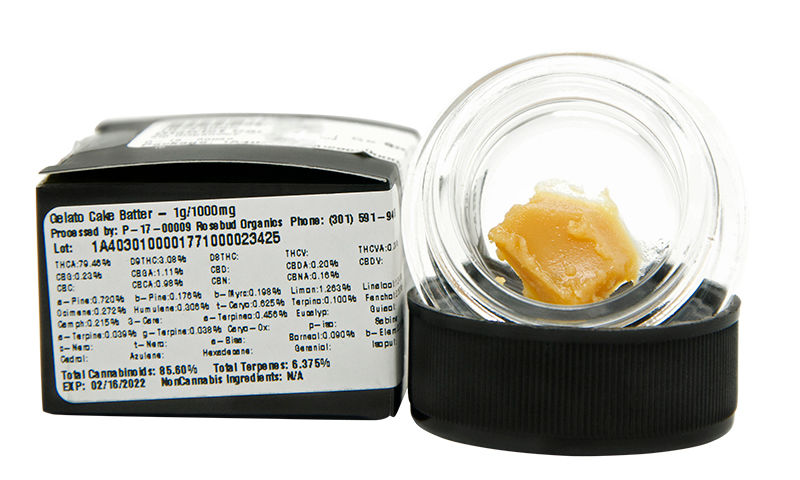 Gelato Cake from District Cannabis smells like if you spilled gasoline in a bakery. The doughy and cakey terpenes come through strong in this extract, from its nose to its exhale. I felt a significant amount of calmness when dabbing this strain and used it often before bed.
---
Lost Cause Live Resin Sauce Pod from Strane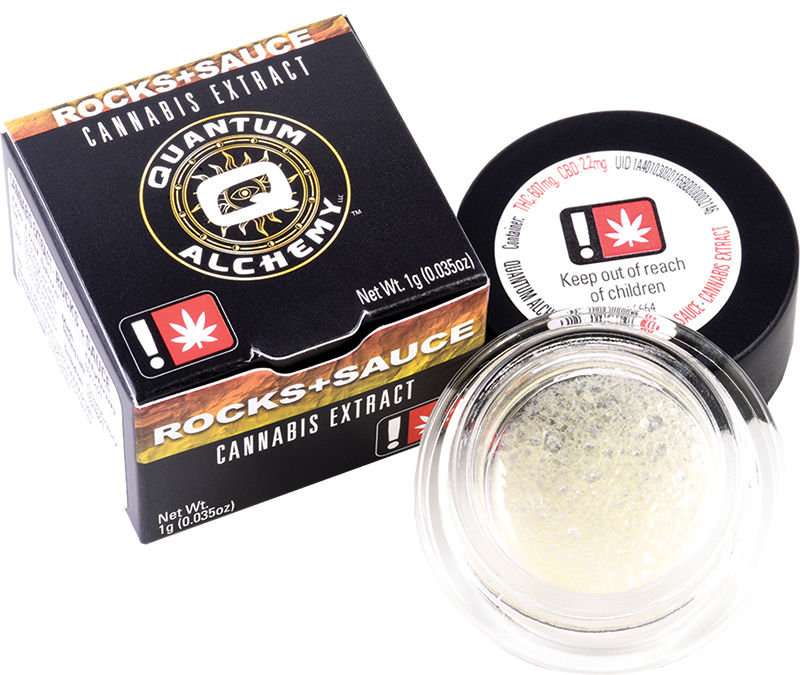 Lost cause is a cross between Amnesia Haze and Dosidos. After a few puffs, I felt a strong focus take hold and creativity ran free throughout my brain. Pax pods are great, from the pod itself to the device used to consume it. I was able to set my temperature easily, and change it based on the strain for maximum terpene inhalation.
---
Liquid Live Resin Cartridges from Cresco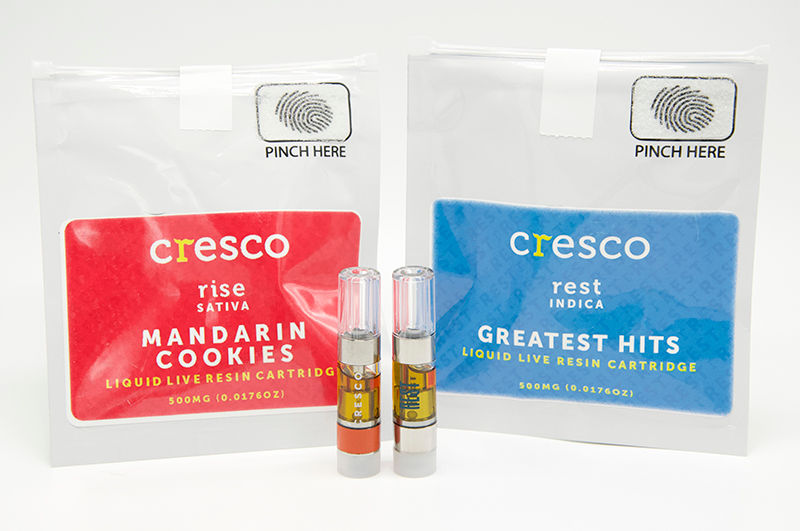 These cartridges from Cresco are among some of the terpiest on the market, delivering a consistently flavorful and potent rip. The bright citrusy flavor of these pens give off a taste like gasoline mixed with freshly squeezed orange juice. I felt a strong sense of calmness and relaxation when smoking the strains Mandarin Cookies and Greatest Hits.
---
92 Cookies & Dream #104 HTFSE Cartridge from Culta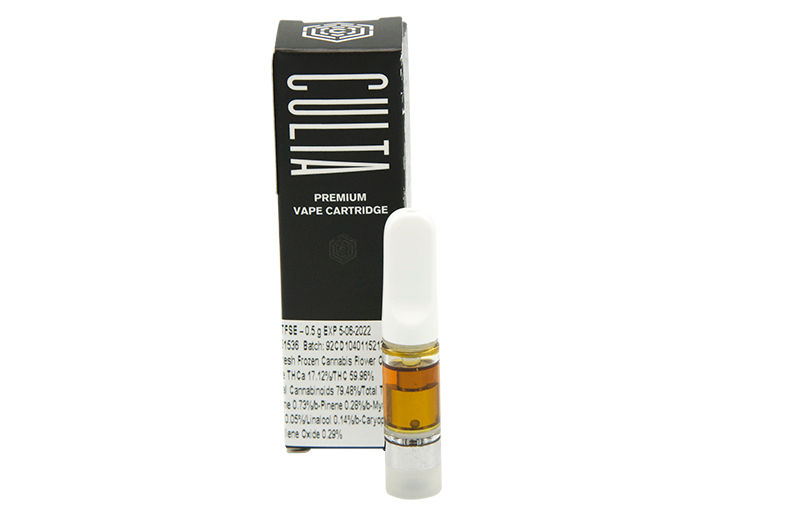 Smoking sauce on the go is a step closer to a full-on dab out of a rig, and that appears to be Culta's goal with these pens. Packed with flavor, each hit was as tasty as the last, bursting with sweet peppery flavor. After a few rips, my joints loosened up and I felt comfortable to move around and exercise.
---
Grape Lime Ricky Aqua Tech FSe Cartridge from GLeaf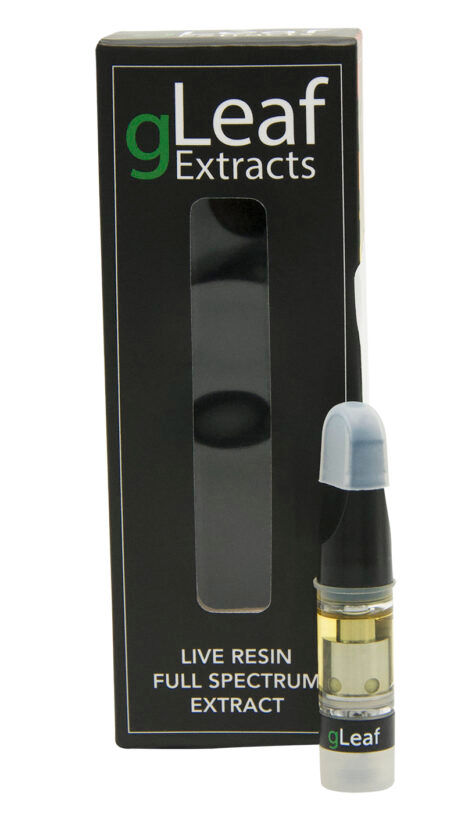 The flavor of this cartridge can best be described as floral and piney, likely from the over 4% terpinolene in this batch. After taking a few hits, I found I was able to pay close attention to things, in a relaxed state of mind.