Great Northern Cannabis
Pure Plant Full Spectrum Cannabis Oil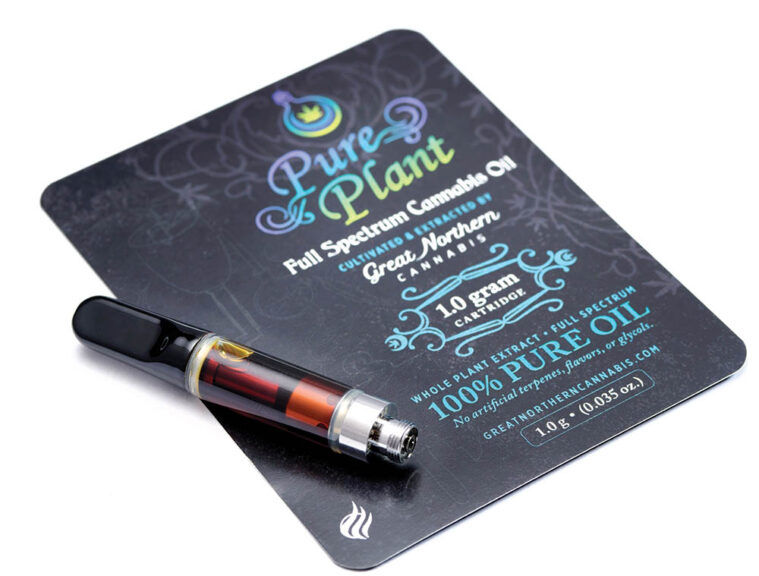 Experience the full spectrum benefits of FECO or RSO in this easy to use cartridge that delivers a rich flavor of earthy berries and chocolatey pine, bringing a relaxing and pain relieving body high that's perfect for recovery or relaxation.
80.9% THC
@_greatnorthernalaska
Great Northern Cannabis
Orange Ghost FECO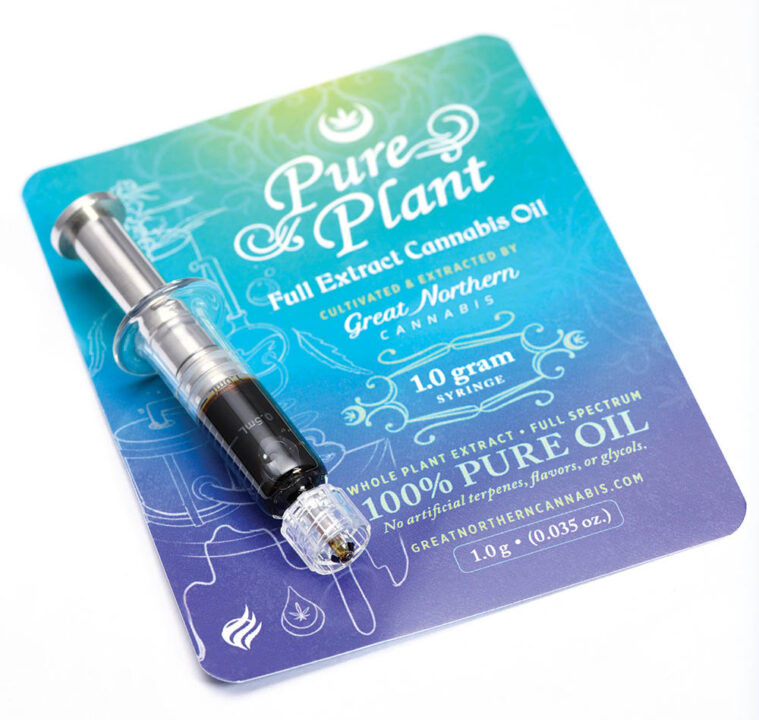 FECO is full-plant extract oil, in this case made using food grade alcohol for extraction of a broad range of cannabinoids and terpenes. This wonder oil can be eaten for medicinal purposes, starting with a dose the size of a grain of rice, with heavy and stoney effects that are great for pain, ongoing chronic conditions, and can also provide an extreme edible experience. This Orange Ghost has sativa qualities when eaten – delivering a happy and giggly high while glued to the couch.
75.94% THC
@_greatnorthernalaska
Secret Garden
Blue Beast CO2 FECO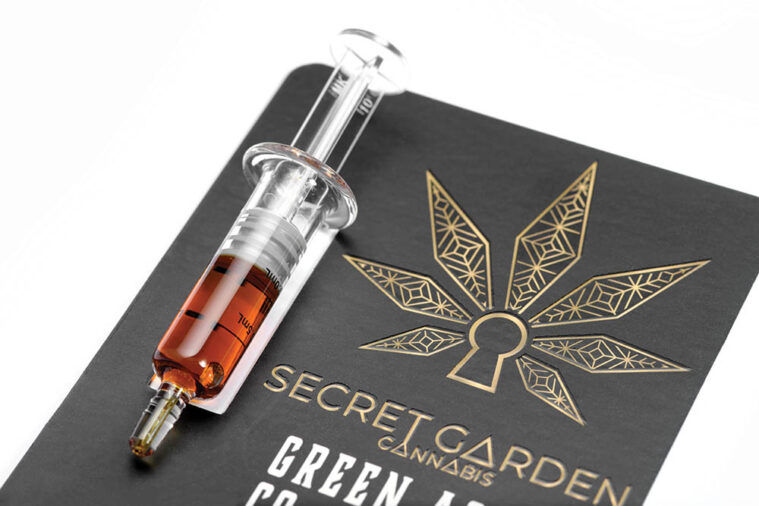 Bursting with a broad spectrum of cannabinoids, this CO2 is full spectrum and has tons of beneficial terpenes. It's easy to figure out milligrams for edible dosing – simply multiply the cannabinoid totals by 10, so 664mg of THC are present in this syringe – making this a super potent FECO that can be eaten for edible experiences, applied topically to burns or skin cancers, or even dabbed as it comes from CO2. The Blue Beast is a sativa with a heady, time slowing, in-the-moment high that's great in every form it can be consumed. And in a seven-gram syringe, it's a lot of medicinal happiness in easy-to-store form.
66.46% THC | 2.19% CBN | 3.02% CBG | 1.21% CBC | 5.6% Terpenes
@secretgardenak