Due in no small part to their discreet, compact and highly customizable nature, cartridges continue to be one of the leading methods of all Cannabis consumption on the adult-use market. Whether you're looking for a high-end, single-strain rosin cartridge with steam-distilled terpenes, or a high-THC distillate cartridge with a formula dialed to your favorite terpene profile or flavor, you can find something to suit your tastes in a supremely sippable cartridge.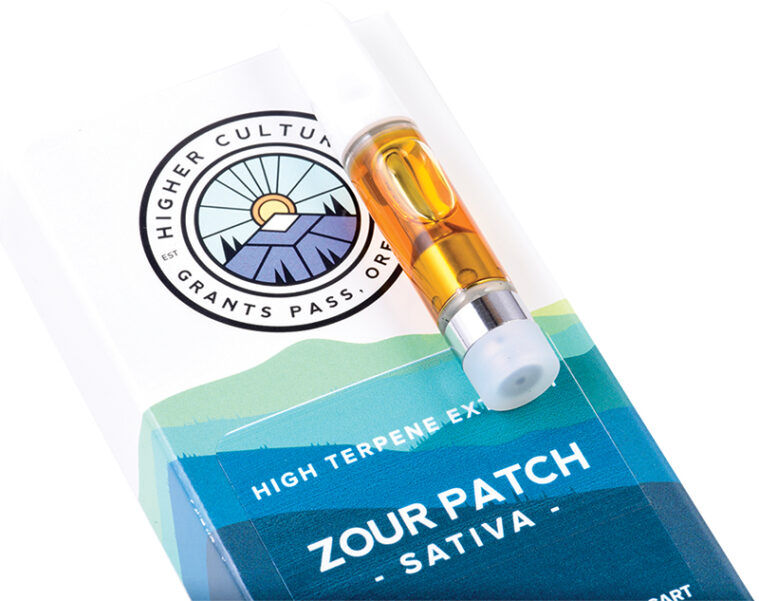 Talk about fire in your pocket. Higher Cultures' Zour Patch cartridge packs a gas fueled punch to your mouth, sending a jolt of lightning from your head to your toes. If you need that extra boost while out and about running errands, be sure to have a Zour Patch cart in your pocket.
---
Jack Herer CO2 Cartridge from WE OG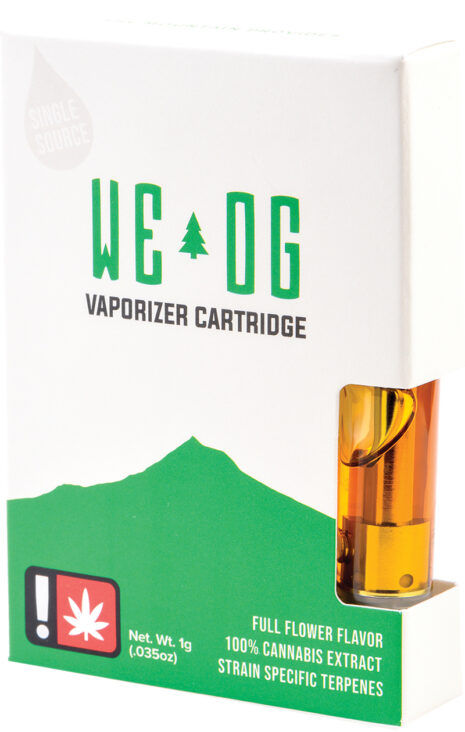 Jack Herer is a strain given the namesake of one of the most famous Cannabis activists to date. With a hazy terpene profile of lemony citrus and piney dirt, Jack Herer provides cerebral focus and a relaxing body high. Aside from all of its medicinal benefits, including helping with appetite loss, Jack Herer is great for any leisurely activity.
---
Cherry Wife Distillate Cartridge from Firefly Extracts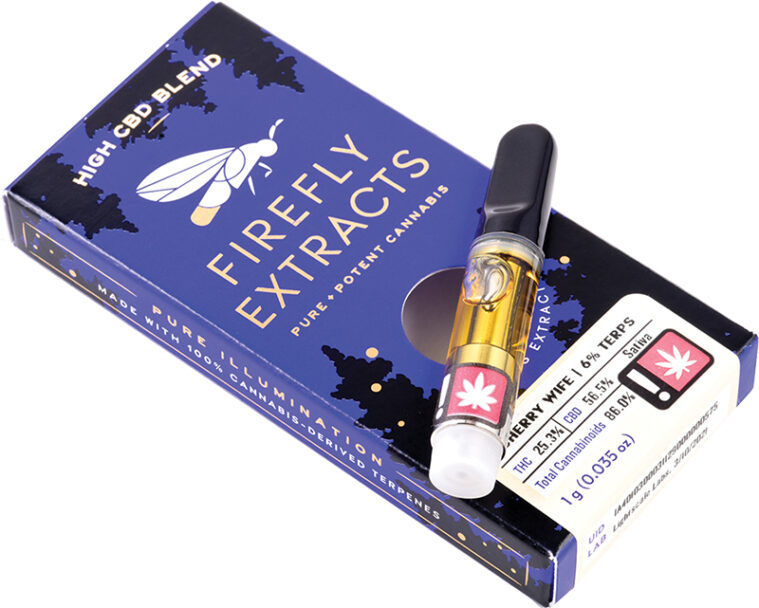 Firefly promises "pure, potent Cannabis" and this cartridge delivers. Even for a seasoned smoker, each three-second draw produces a noticeable mood shift. The light herbal flavor is great for those trying to keep the smell factor down, but at nearly 7% terpenes, this oil still has plenty of character. Great for those who love a good OG, but need to keep a low profile.
---
Cherry Chem Live Resin Cartridge from NW Kind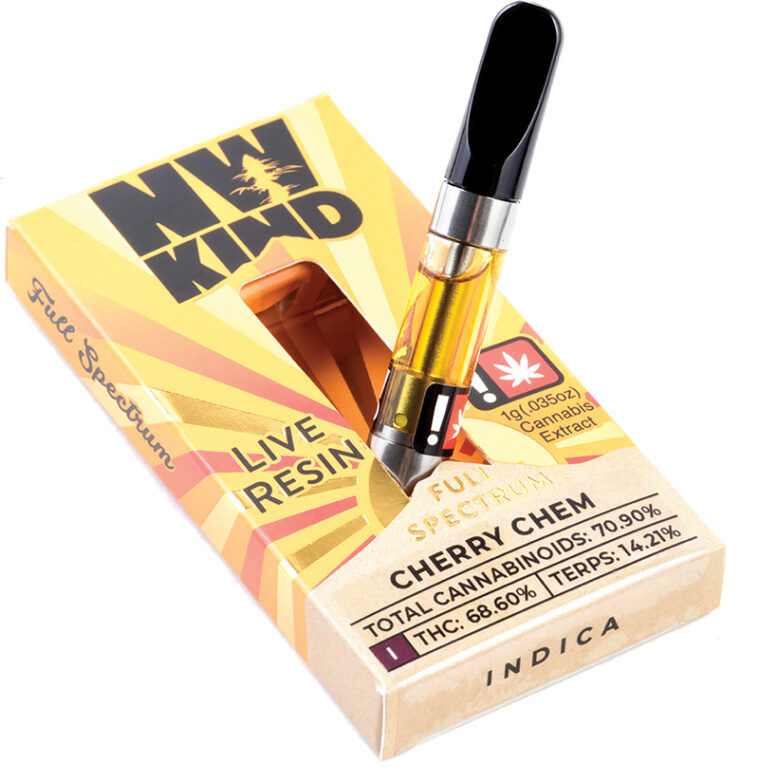 Taking a pull on this NW Kind cart is a true sensory experience. Plenty of airflow allows for big flavorful hits. Bright fruit flavors outshine a subtle hint of funk with a plethora of fruit punch. The high is unmatched – Chem heavy with a noticeably relaxed feeling, especially behind the eyes. For those who love a pronounced effect, look no further.
---
Sapphire Blood & Wedding Dog CO2 Cartridge from Johnny Oil Seed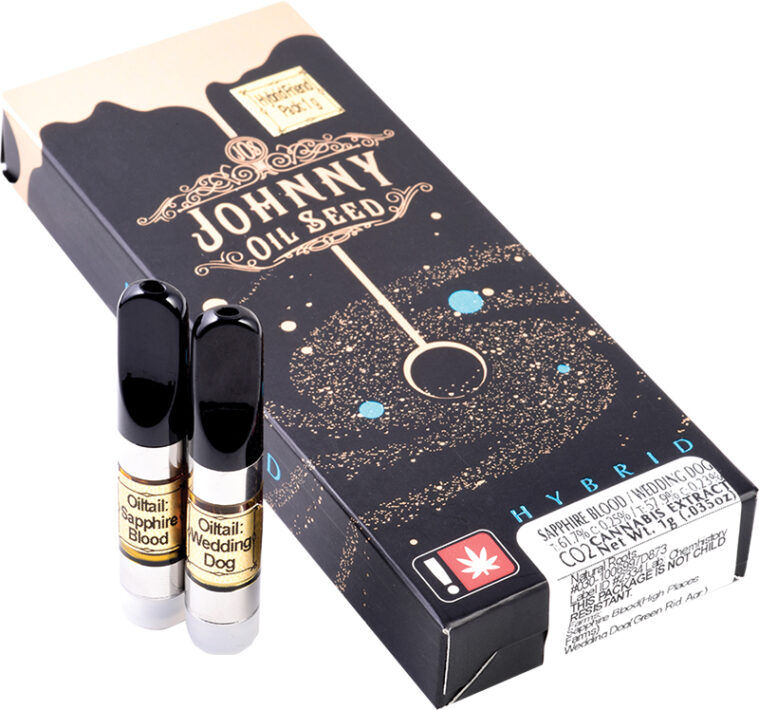 This two-pack of hybrid cartridges is the perfect way to get the best bang for your buck, all the while getting to try out a variety of flavors. While the Sapphire Blood had a very robust and earthy terpene profile, the Wedding Dog leaned on the gassy side with a pepper-like aftertaste.
---
White Widow Haze CO2 Cartridge from Natural Roots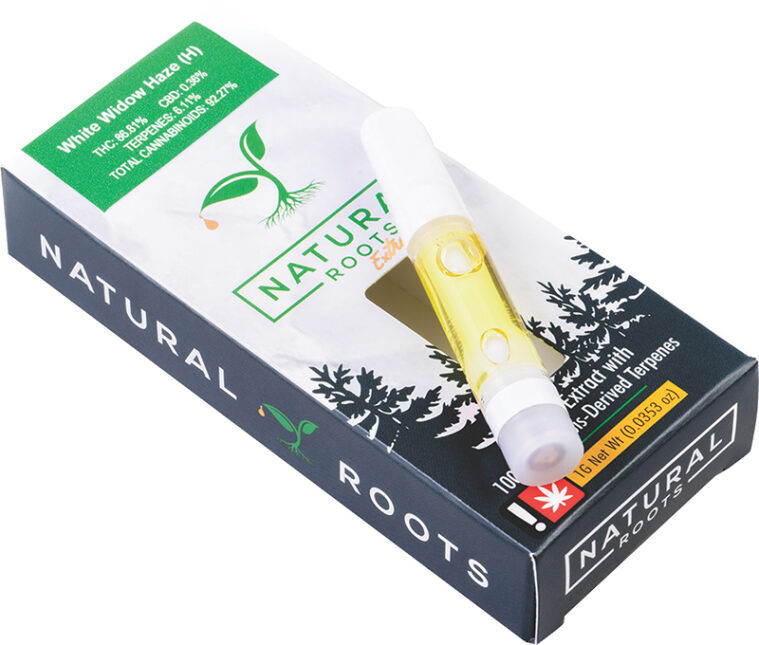 While the tasty oil is going to get all of the attention here, Natural Roots has selected a top tier cartridge that delivers a cool cloud every pull – perfect for getting uplifting draws of this sweet and spice-heavy cultivar. Full-flavored hits down to the last. Uplifting and mood-elevating, having this cartridge on hand nearly guarantees a good day.