With its unmistakable California vibe, Cookies has worked to develop a lifestyle brand based on its products. This is something that Cannabaska hopes to emulate in Alaska – showcasing the Last Frontier's style from weed to wearables. Featuring a sleek flagship dispensary, an on-site grow and killer branded merch, Cannabaska's Tudor Road location is poised to make its brand iconic.
Environment and Vibe
The bright green, somewhat plain-looking exterior of Cannabaska's Tudor location betrays the cool, urban vibe inside. From the moment you swing open the front door, you are transported to a luxury Cannabis-purchasing experience. The two-toned wooden floors offer a beautiful contrast to the low lighting and slate gray walls. Large neon octagons on the ceiling and EDM music emanating from hidden speakers produce a hip nightclub vibe – putting you in the mood to drop some cash.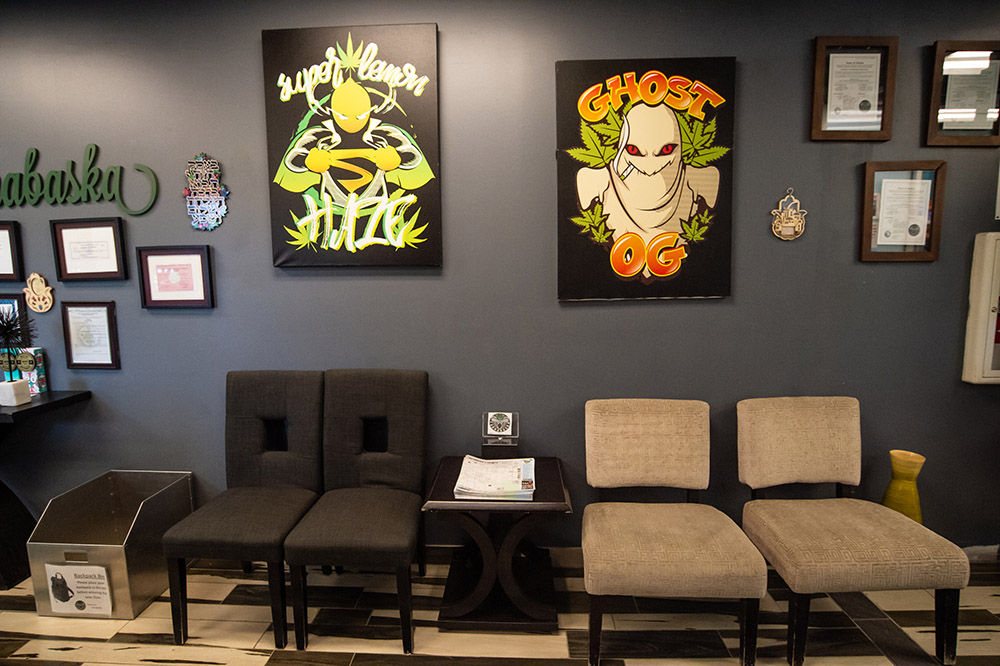 Products
Like many vertically-integrated shops, Cannabaska's bread-and-butter are pre-rolls made in-house. A veritable cornucopia of options, Cannabaska has a pre-roll for every occasion. But if deli flower is more your style, you'll find a dizzying selection ranging from pure sativas to hard-hitting indicas. Concentrate aficionados will delight in options from AMG Concentrates, Will's World, Refine, Cosmic Seaweed, Good Titrations and Fireweed Extracts. Cannabaska also stocks all of your favorite edibles' producers like Lady Gray, Red Run, Great Northern, Dosed and Fire Eater. If you're looking for non-THC options, Cannabaska has a dedicated section for CBD and an enticing wall of branded merch.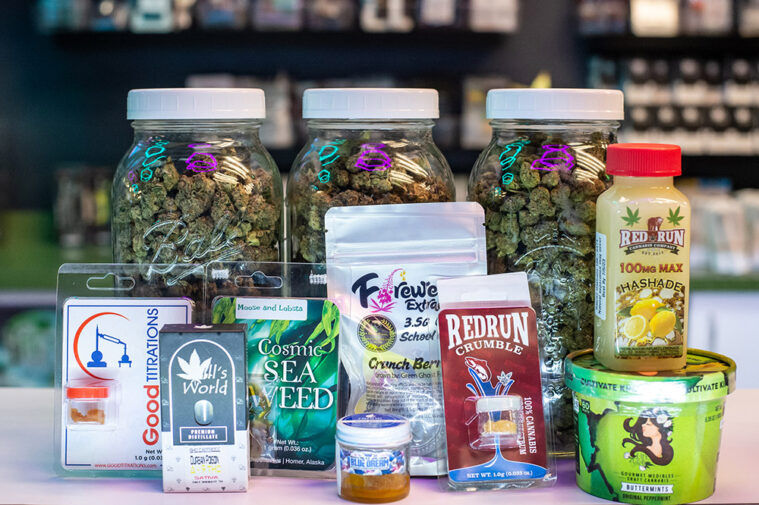 Budtenders
With two dispensaries to maintain, Cannabaska has a big team of rotating budtenders to serve you. Featuring a healthy mix of seasoned vets and eager rookies, great budtenders are a company staple at Cannabaska. From the first person who checks you in, to the budtender that helps you pick your new favorite product – the shopping experience here is nothing short of wonderful.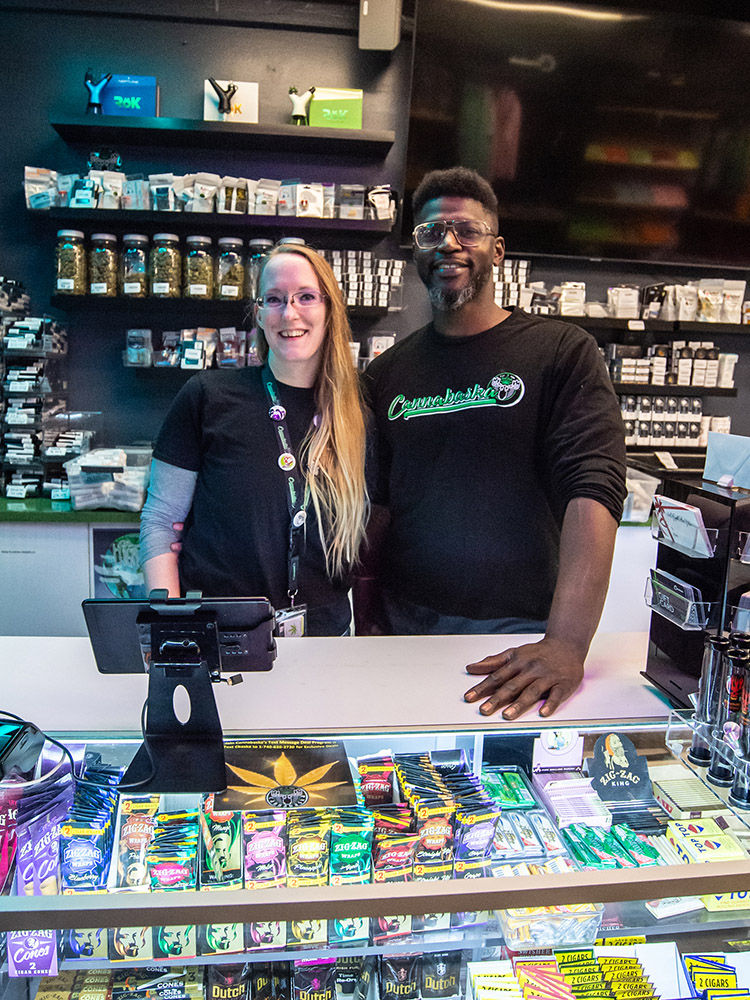 Specials
Cannabaska is known for its great deals and with PFD season upon us, October is the ideal month to stock up for the winter. But if you already have committed your PFD funds elsewhere, there are year-round specials to take advantage of. One of our favorite deals is Cannabaska's three different party packs. Pack One includes a half ounce of flower, 14 prerolls, 20 packs of 50mg edibles, two grams of concentrate carts and two grams of wax. Pack Two is two ounces of flower, 50 packs of 50mg edibles, four grams of carts and four grams of wax – the only caveat is that the order must be split into two purchases by two separate individuals. Pack Three features 50 prerolls, 10 packs of 50mg edibles, and a seven gram "Baller Jar" of concentrates. No matter what your party chooses, Cannabaska's Party Packs will get, and keep you, lit.