As the closest dispensary to the Anchorage Airport, Mile High Alaska caters to the tourist market with killer deals and an instant rewards program. But these deals aren't just for visitors – every Mile High customer who buys two Cannabis products can get a pre-roll for a penny, and that's on top of some already great daily deals!
Environment and Vibe
With an electric green exterior, Mile High is a Cannabis beacon you can see from several blocks away. Inside, the dispensary is more muted but no less filled with personality. The first thing you'll likely notice upon walking into this quaint dispensary is the eclectic music playing over the loudspeakers. From Hanson to the Goo Goo Dolls, you're likely to leave humming a throwback tune. You may also leave with a brand new piece of art tucked under your arm. From Alaskana paintings to abstract watercolors, there's no shortage of fun things to peruse.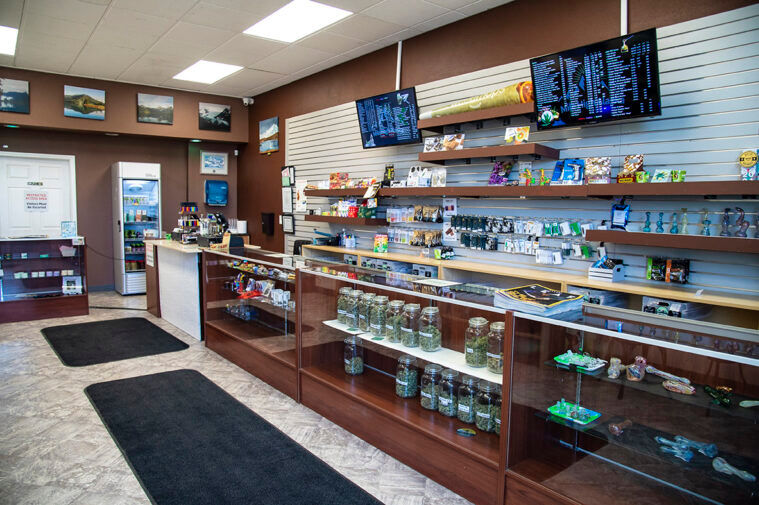 Budtenders
According to owner Mark Oppegaard, Mile High operates on one principle: The customer is always right. With that in mind, the dispensary's budtenders are friendly, knowledgeable and love talking to customers. They even keep a clipboard to take notes on requested products to ensure they are meeting every customer's needs.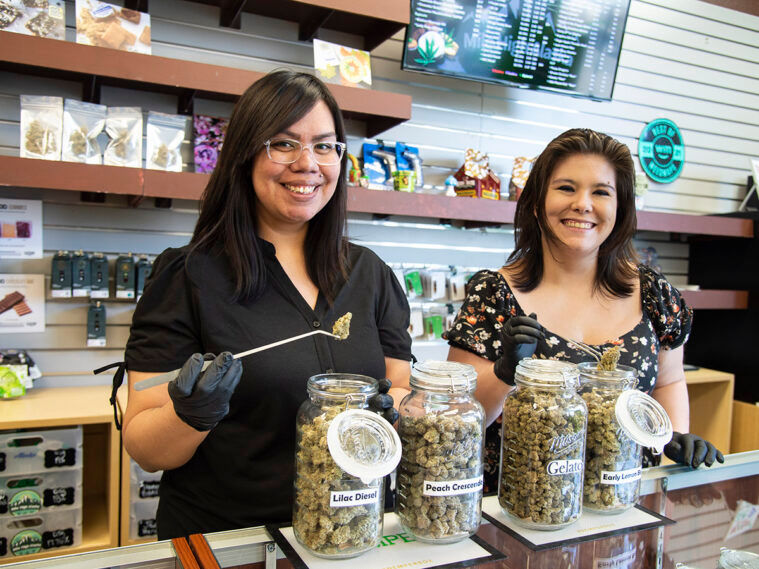 Products
Mile High stocks a nice variety of edibles from MoMo's, Fire Eater, GOOD and Lady Gray. You can also snag carts from Midnight Sun, Arctic Bakery, Refine and Top Hat. But the real star of Mile High is the deli flower from their in-house grow: House OP. Featuring massive buds like Lilac Diesel and 10th Planet, House OP's bud is some of the best around town. If you're in need of some new glassware, rolling trays or papers, they have a wide selection of accessories to make your smoke sesh memorable.