Quick Hit
Matanuska Cannabis Company's flagship store in the Butte has such a loyal customer base that the crew decided it was time to open a second location closer to Wasilla. Right off Hyer Road, MCC Flight is conveniently located for customers coming to or leaving the Valley.
Environment and Vibe
Walking into MCC Flight for the first time, it's hard not to notice the shabby chic theme. From wood-paneled walls to homey, nature-themed signs, the vibe is relaxed and comfortable. A delightful air of whimsy comes to life within the space via the store's adorable handmade touches, including handwritten menus that give the experience a personal, warm feeling. Decidedly geared towards its Boomer clientele, MCC Flight offers quick, friendly service that's perfect for a pitstop on the way to your next destination.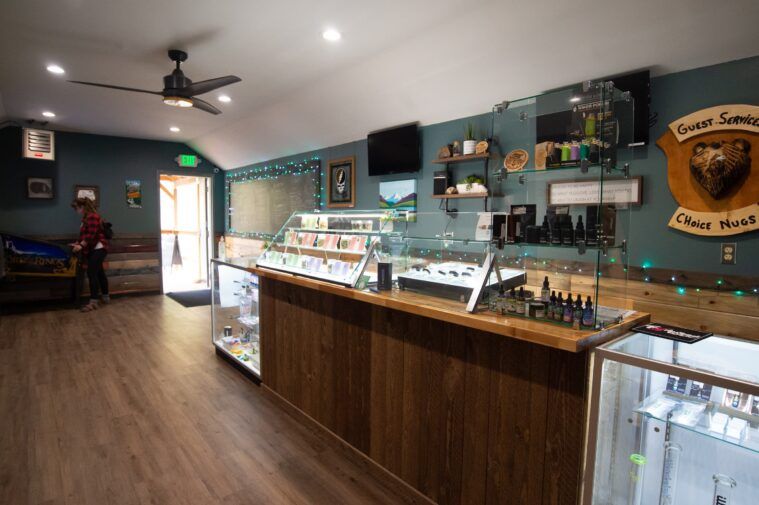 Products
According to their staff, MCC Flight's best-selling products are loose-leaf flowers sourced from the Valley – featuring companies such as Freedom 49 Farms, Karma Grown Gardens, Worner Brothers, Matanuska Cannabis Co., and Herbal Dreams. However, within the next month, the store will be well-stocked with products from their in-house cultivation, One Sweet World. In addition to flower, MCC Flight has a good variety of concentrates from Herban Extracts and Cold Creek Extracts. Their edible selection wasn't robust during our visit, but they did carry products from Dosed, Fire Eater, and Kreative Konfections. You can also pick up glassware from local artist Vinë, who was featured in The Glass Issue in April 2021.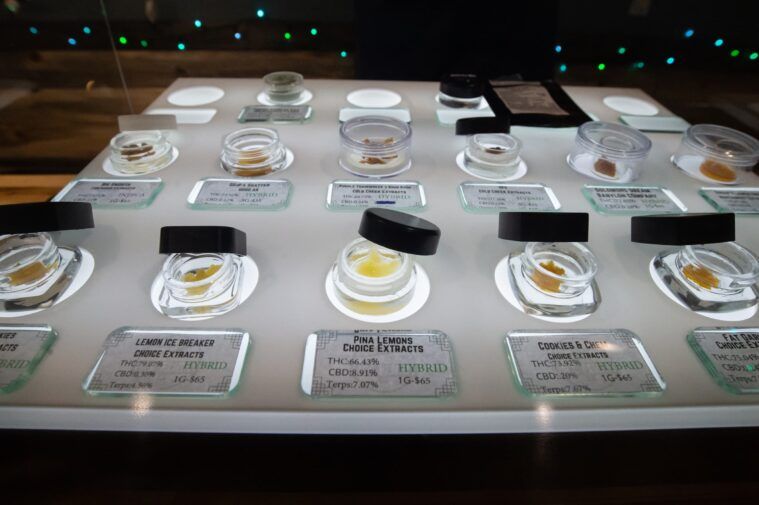 History
MCC Flight got its name from the old airstrip that used to occupy the land plot. Although plans for the dispensary were in the works for several years, it wasn't until 2020 that MCC Flight finally opened their doors. Originally slated to open on 4/20, the dispensary had to postpone its grand opening until July. It wasn't the debut they hoped for, but they have had no trouble honing in on their customer base and fine-tuning their menu to best suit their customers.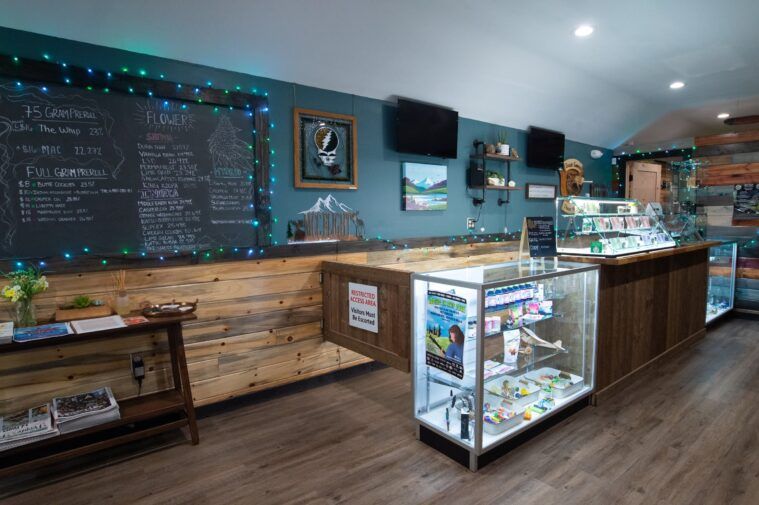 Budtenders
Because MCC Flight is affiliated with the highly regarded Matanuska Cannabis Co., they were able to snag experienced budtenders from day one. The small staff of four is knowledgeable and friendly, not to mention excited, to help each customer find their perfect product. Although many of their clientele are experienced connoisseurs, MCC Flight prides itself on educating new consumers. Currently, the staff is enjoying nerding out on the latest information about terpenes.