Lauren Carpenter was born and raised in Sacramento. After years of working her way up at some of the largest Cannabis retail operators in California, the Embarc CEO took a leap of faith and partnered with friend and entrepreneur Christy Wilson to open the first Embarc location in South Lake Tahoe in June of 2020. Around the time they got the doors open, Sacramento had begun the conversation around equity licensure and how to address the imbalance in the current system. The issue was debated and during that time, Carpenter partnered with another friend and entrepreneur to open Embarc's second location in Alameda.
Carpenter's personal trainer, Rob Jackson, began to hear all about her growing business and, a seasoned businessman himself, initiated a conversation around a partnership in a store in their mutual native city of Sacramento. Shortly thereafter, it was decided that California's capital city would pause awarding new retail licenses, and the next 10 licenses issued would go to minority owners to help diversify the space. With a great opportunity and their visions aligned, Carpenter and Jackson moved forward with the Sacramento location.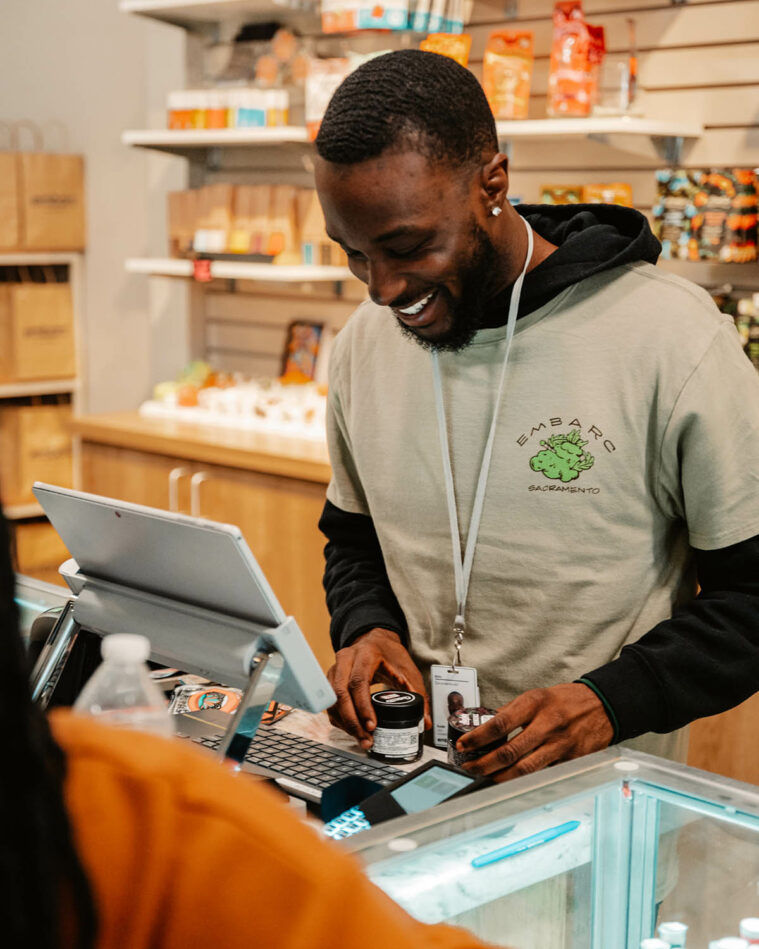 The Base
Carpenter's time working in corporate Cannabis retail gave her invaluable experience and provided insight into the positive elements and benefits of corporate business structure, showing her what it's capable of on a scaled level. However, instead of operating in a fashion that prioritizes profit margins for a handful of shareholders, the goal would be to build support for each store's immediate community via jobs, education and money.
No, you didn't read that wrong: 1% of gross sales from every store go back into the community. This is accomplished with the help of an advisory board that works with the team at Embarc to direct the funds to various groups and organizations within each store's local community.
This is not accomplished without a high degree of engagement. Carpenter and her team are doing something truly special – completing the real legwork and taking the time to have the tough discussions that are needed to understand how their community feels. This allows them to address folks' worries and issues with high degrees of both patience and respect – a unique approach building bridges in a hands-on fashion that's incredibly rare amongst Cannabis retailers.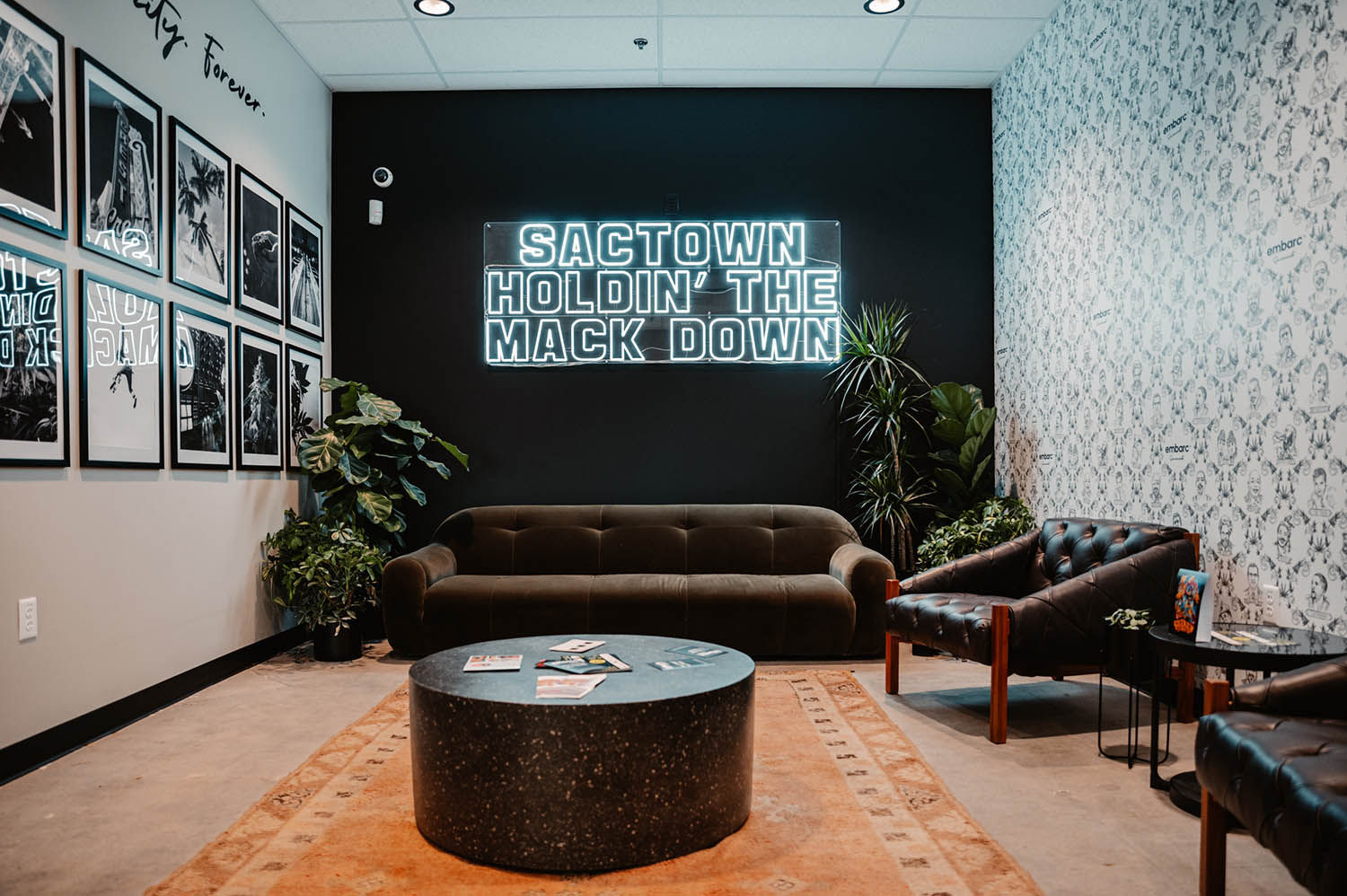 The Trunk
For all of Embarc's locations, they have started with a brand new license. This means they didn't come in and acquire an existing retailer, slap their name on the wall, and begin doing business their way. Instead, they've worked closely with local government and community leadership to obtain a brand new license from scratch, in a way that's as beneficial as possible, and minimizes negative impact. Embarc's newest store is no exception: Found in South Sacramento, miles away from the hustle and bustle of the capital and the glam of East Sac's Fab 40s, this location serves a historically diverse community.
Beyond being ambitious, the methodology Carpenter and her team are utilizing to build the Embarc empire is, quite frankly, what's been missing in Cannabis retail: purpose. It is abundantly apparent that the leadership is here for more than just money and the goal is to create an authentic, people and community-forward business – not just another chain of pot shops.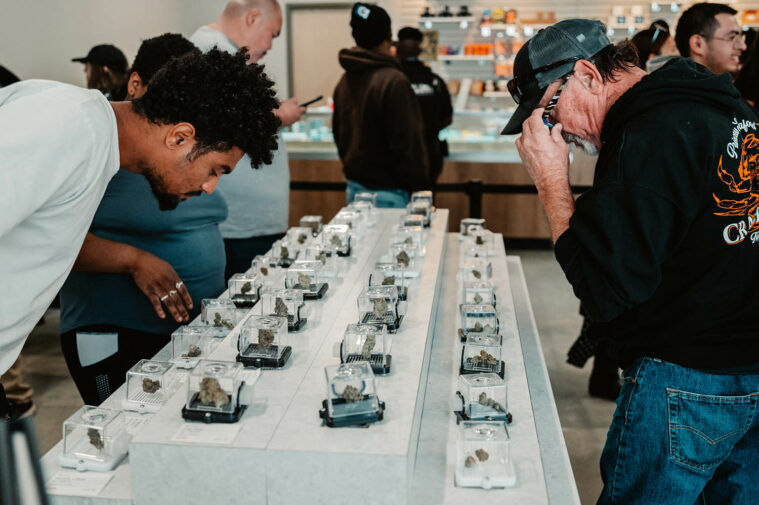 The Branches
The wonderful intentionality the crew at Embarc brings to California's Cannabis retail space extends into each shop's menu as well. Beyond the industry staples like Wyld and STIIIZY, each shop strives to maintain a healthy stock of local brands – not to mention 50% of shelf space is held by women, minority and LGBTQ+ owned brands, with a goal of diverse shelves that offer something for everybody. They do not allow pay-for-play, meaning that Embarc isn't taking money from brands to "own" shelf space (which is rumored to be a common practice amongst many other dispensaries). Rather, they're letting their actions speak louder than their words – abandoning flash and glitz in favor of connectedness, honesty and intent. It's a welcome and refreshing departure from today's norm that we hope other retailers adopt, en masse.