In early 2017, Sean and Lori Rietze left their home state of Idaho in search of a better governing body and like-minded individuals. Tired of their corporate jobs in law and IT, they set out on the Oregon Trail to the world of retail – finally opening their first-ever Cannabis dispensary in October of 2018. While out on the coast it may seem like most shops are competing with each other, Hippy Trip stands out as an "All Are Welcome" boutique shop on Highway 101.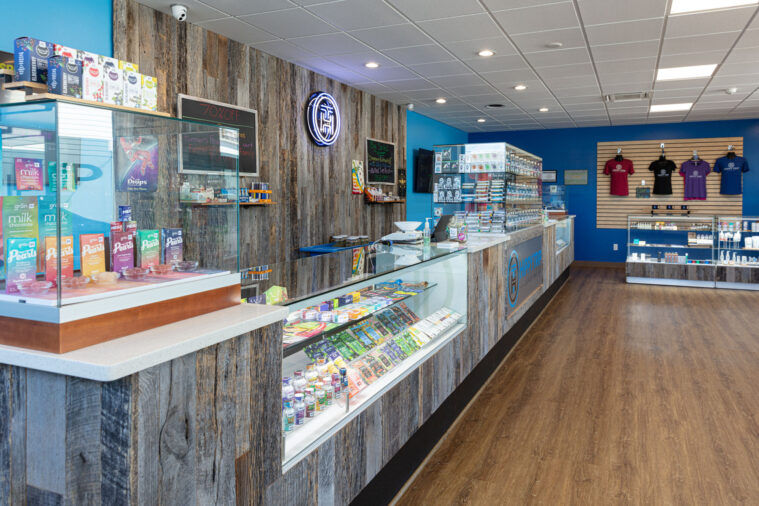 A Beachside Boutique
Summertime on the coast can definitely feel a little touristy, but the year-round vibe here is pure class. "Where some shops at the coast aim to be a tourist spot, we aimed for a higher-end feeling," says Sean. "Not only that, but we care about what products go onto and stay on our shelves." Upon entering and browsing the flower selection, we can confirm that it is not only beautiful to behold, but at the end of the day, is stored properly in an environmentally-controlled vault to maintain both humidity and temperature. Brands like Pacific Grove and Altered Alchemy adorn the shelves, offering a well-balanced mixture of both fresh and small-batch flower, hash and edibles. With their ear to the street, they clearly have the head stash most are looking for.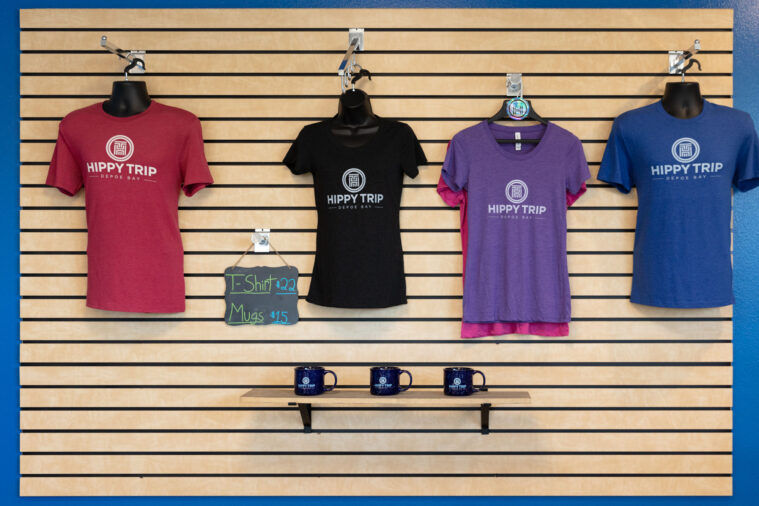 The Coastal Connection
Many customers say that it's Jesse the store dog, views of the coast, and the overall boutique vibe that keeps them returning on the regular. By no mistake did they choose this cozy beach spot, which was once a sleepy coastal bookstore. "Now although competition is always there," Sean says, "people will pick a store they like and keep going back." With the vibe nailed from aesthetics to selection, it's no wonder people think so highly of this shop. The couple tells me they see more and more customers coming from out of state, especially after either having a good experience or receiving positive word of mouth from their friends and family. "We serve the locals as best we can," says Lori. "We serve the connoisseur to the best of our abilities."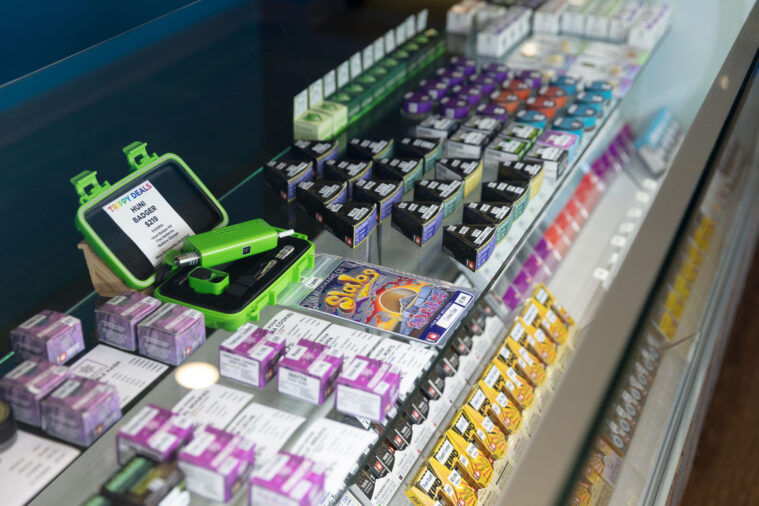 High Hopes
When it comes to future expansion, Hippy Trip is eyeing the possibility of adding another location. "We would like to compete in a stronger space," says Lori. "We believe that we have what it takes to run alongside the big guys." They've already spent a year and a half hunting for additional retail space, so another Hippy Trip location may not be too far off in the future. Let's hope it's sooner rather than later.