The first thing that catches your eye when you pull up to Kanopy 7 in Medford is the massive mural on the side of the building done by Mike Fudge (@MikeFudgeart). Once you walk into the shop, also known as K7, you are greeted by knowledgeable budtenders who have been working together for years – they're an extremely welcoming crew and so is the vibe.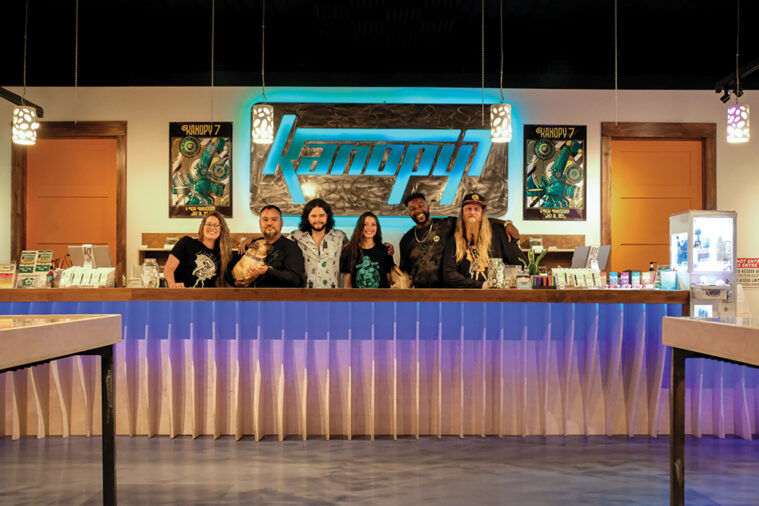 The interior woodwork was completed by one of the owners himself, bringing the dispensary to life with acoustic sound diffusion. The wavy paneling not only creates visual appeal, but also helps to create a more intimate atmosphere – with more artwork from Mike Fudge adorning the countertops alongside the K7 merchandise rounding out the creative scene. Behind it, we met with Inventory Manager KD, customer service aficionado Brandon, and budtenders Jonah, Joshua and Krista.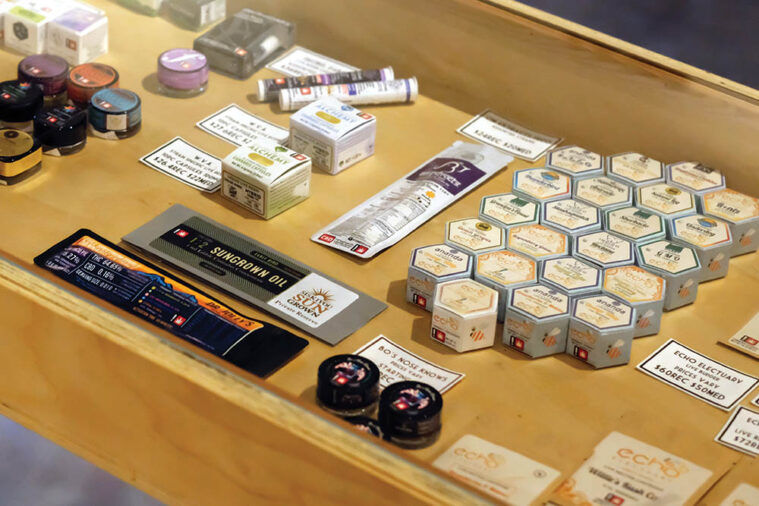 K7 does not carry any products with botanical terpenes, mixed oils or additives, and won't even accept samples of them. They are critical of the products they bring into the store and pride themselves on their highly-curated selection. Diving into our Concentrates and Extracts Issue, we wanted to get some information from the crew on the subject.
Given the shop's extremely selective nature when it comes to products on their shelves, they've created an atmosphere where consumers can rest assured they'll be led in the right direction. The crew personally tests everything that comes into the shop – bringing authenticity to every transaction in an effort to truly know what they are selling you.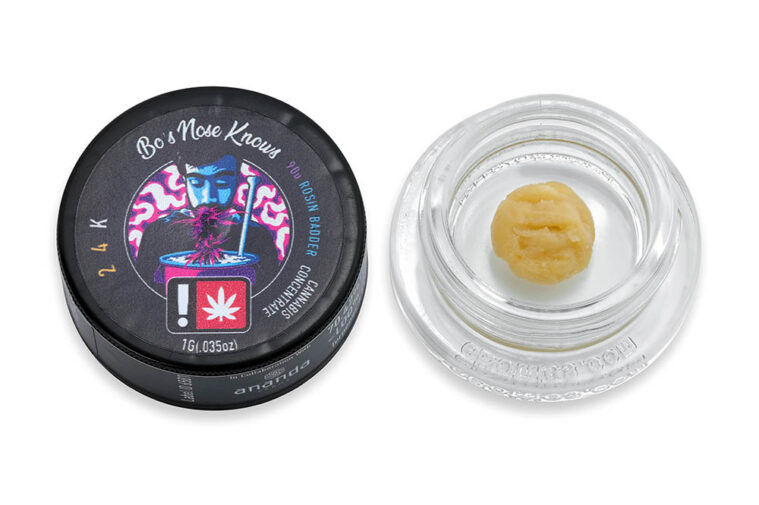 "Since we already curate the menu so much," KD explained, "we don't have to weed out a lot of products … we feel comfortable suggesting everything because we back everything that is in here."
We couldn't help but wonder: If this crew was giving advice to someone who was brand new to extracts, what would they say? KD replied excitedly, "I love those people! I try to make it as easy as possible because dabbing is super complicated when you are first getting going … Start them off with cold starts because it is the easiest way to get someone to not burn their dab."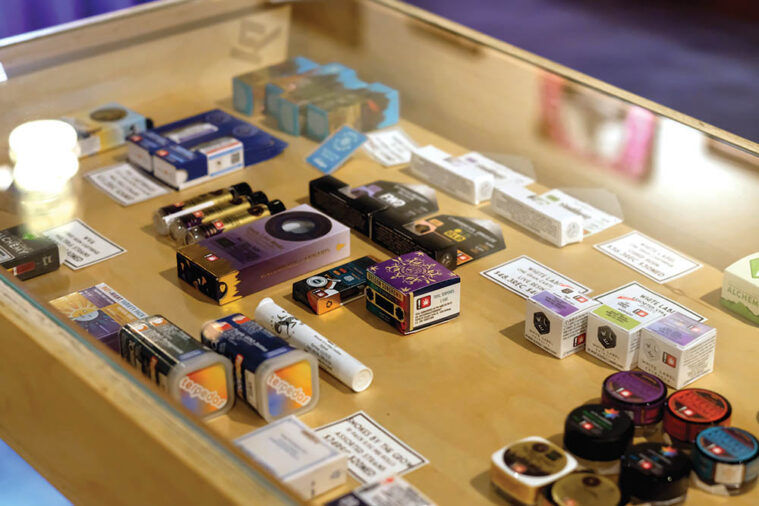 Dave recommended starting out "with some of the cheap things and level up. If you go straight to the top, you may not appreciate how good the top is."
As for us, we wanted to leave with some staff favorites, so the team sent us on our way with some 24K from Bo's Nose, Z Hash Rosin from Echo Electuary, Umami Full Melt from Fuji Melt, and Amaretto Sour flower from Lower Left Organics.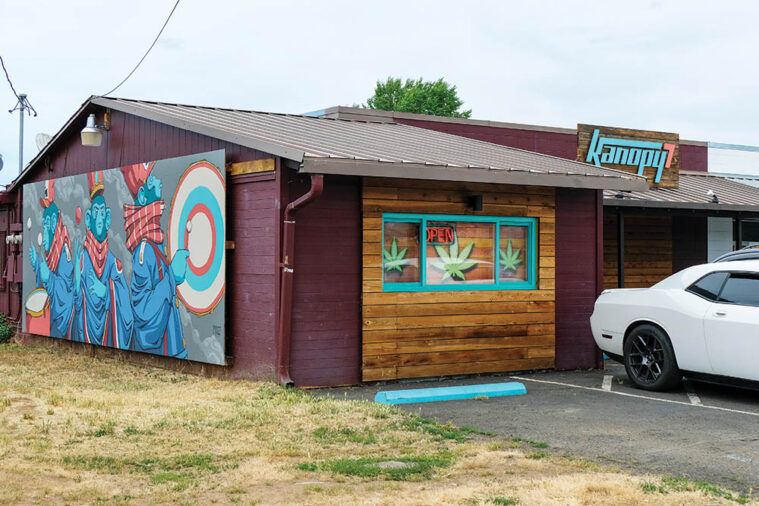 If you're interested in exploring Kanopy 7, the team will be celebrating their five-year anniversary on July 29 – complete with a food truck and festivities. And to take the celebration up a notch, they'll also have a secret menu. We'll see you there!