Let's face it, being a Cannabis retail store in Humboldt County is a tough job. In an area that's famous for weighing weed by the garbage bag, it takes a certain kind of store to become a regular stop-off for both locals and visitors alike. You have to have community involvement and a strong identity – thankfully The Fireplace in downtown Arcata has plenty of both to go around.
Started on April 20, 2020 – right after the county entered lockdown – it was opened by a team of five cultivators including Joseph Barclay, the owner of Royal Budline and the store's purchaser.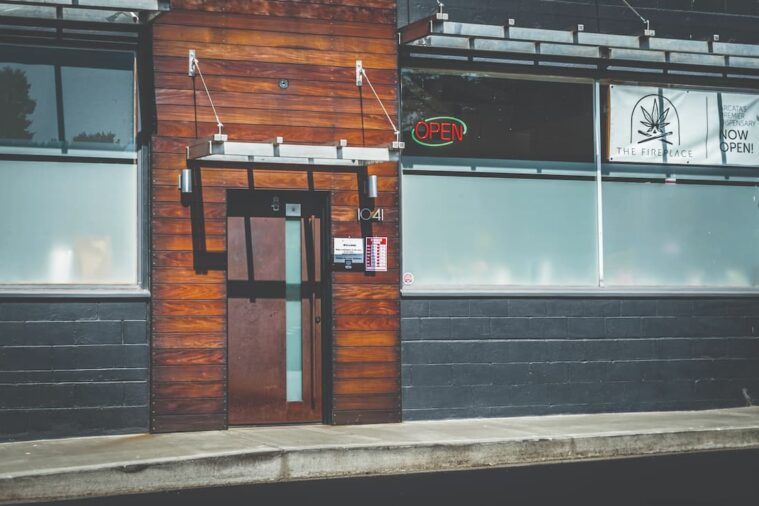 When the group set out, Barclay expressed how they had a few goals in mind – and he's proud to say they've been able to hit them in the three years they've been open. They wanted to create a place that offered locals some of the more exclusive items, while also providing staples at a competitive price.
Though we narrowed in on The Fireplace for its extensive and impressive concentrate selection, it should be noted that Royal Budline took home first prize for their in-house Zkittlez cut at the King of Z Hill celebration in Golden Gate Park. Right now, The Fireplace is the exclusive spot to grab Royal Budline-grown flowers – with that 40k-winning Royal Z dropping at select stores later this year.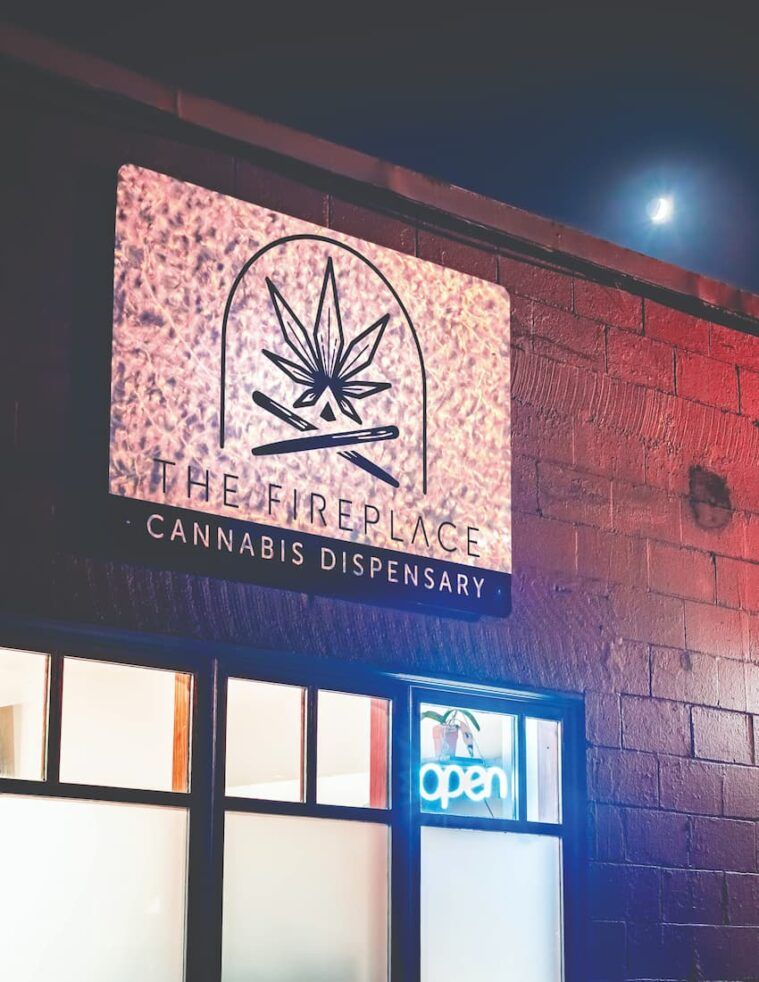 Having opened while dispensaries were considered essential, the group thought it was important to recognize the wide variety of reasons people shop for Cannabis. "Some customers are looking to celebrate a special occasion, while others are looking to deal with a serious medical issue or a traumatic experience in their life," said Barclay. "All of those customers deserve to have a quality conversation about their purchase."
Barclay stressed that with a staff of 12, they've been able to focus heavily on completing that goal through extensive staff education. "We'll always have someone on shift who can talk about a product with authority," he boasted of his employees.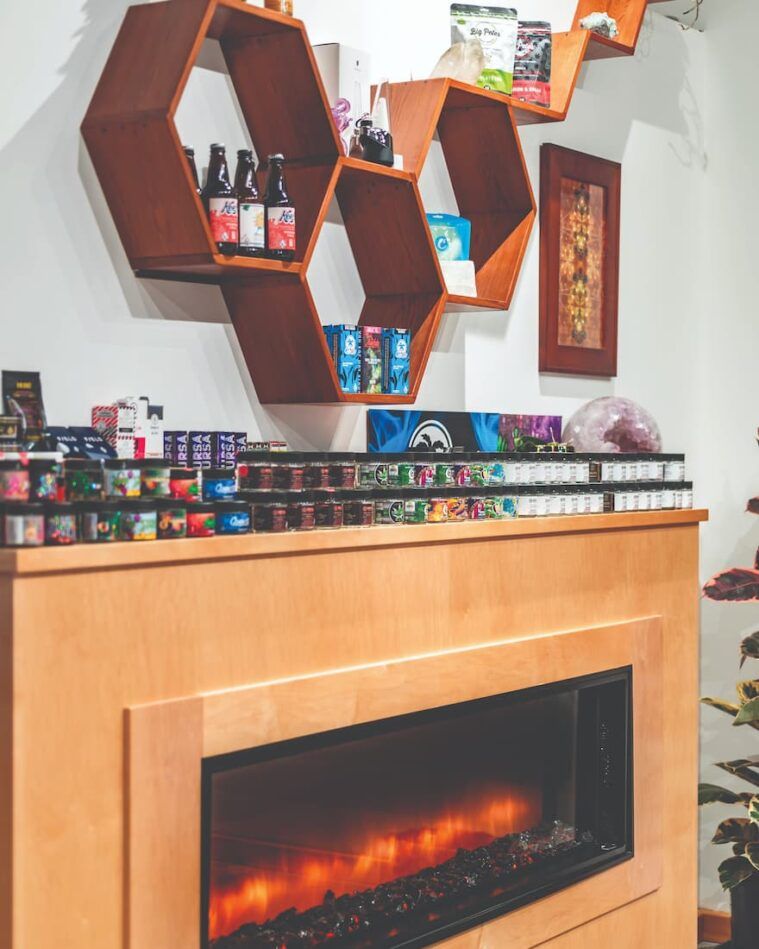 Being owned and operated by cultivators, the store is very aware of the vast array of high-quality local options in Humboldt County. While they recognize that locals want to sample the latest and greatest on the market just as much as the shopper in Santa Monica, they try to offer as many local products as possible. "We'll stock any local product at least once," said Barclay while checking the shelves. "From there it's the customers that really say what stays and what doesn't, but we try to focus on Arcata first, then Humboldt, then the Emerald Triangle, and lastly the rest of the state."
Today the Redwood Curtain isn't as heavy as it once was, so when it comes to bringing in all the hottest concentrates on the California scene, Barclay feels like The Fireplace has a unique responsibility to bring Arcata smokers the same exclusive drops you'd find in a major city like Los Angeles or San Francisco.
"When we opened, I wanted to have a dispensary that I would drive out of my way to shop at. Having one of the best live rosin and resin selections in the state – that was for sure a goal," he said.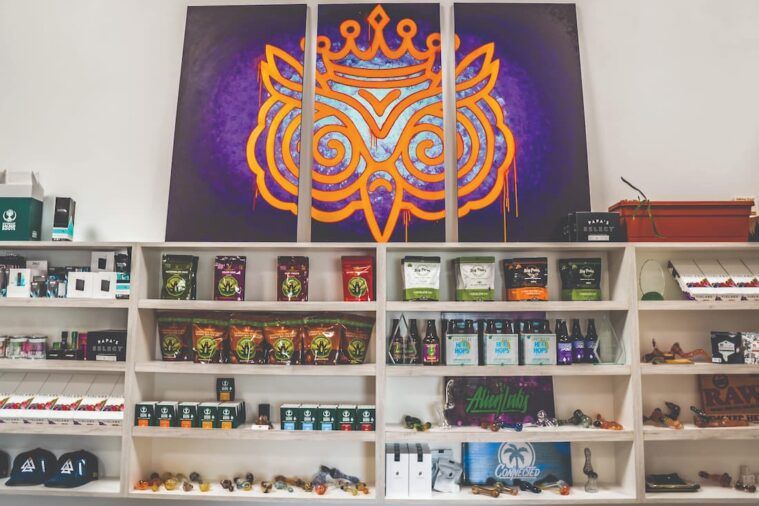 Asked what concentrates are the in-house favorites at the moment, he had some heaters picked out already. "Right off the top of my head, Sour Diesel from Trilogy 710 and anything from Have Hash," he shared. "The staff is also really excited about Moon Valley Organics, which we recently got in."
Just off Highway 101 and a half-mile from Humboldt State Polytechnic, The Fireplace is a 1,600-square-foot building that carried around 174 types of flower along with 191 concentrates and extracts, at the time of our visit. They offer student, veteran, senior and industry discounts, along with some of the best-stocked fridges and freezers on the North Coast.