Napa Valley is California's crown jewel of winemaking terroir, drawing in nearly 4 million visitors each year – a stark contrast to the city's relatively small permanent population of less than 80,000. The grapes, juice and finished wines coming out of the region are world-renowned, and in a state like California one might expect that upon the onset of adult-use Cannabis legalization, we'd begin to see rows of OG Kush and Gelato plants going up alongside the vineyards and see greenhouses popping up all over the valley.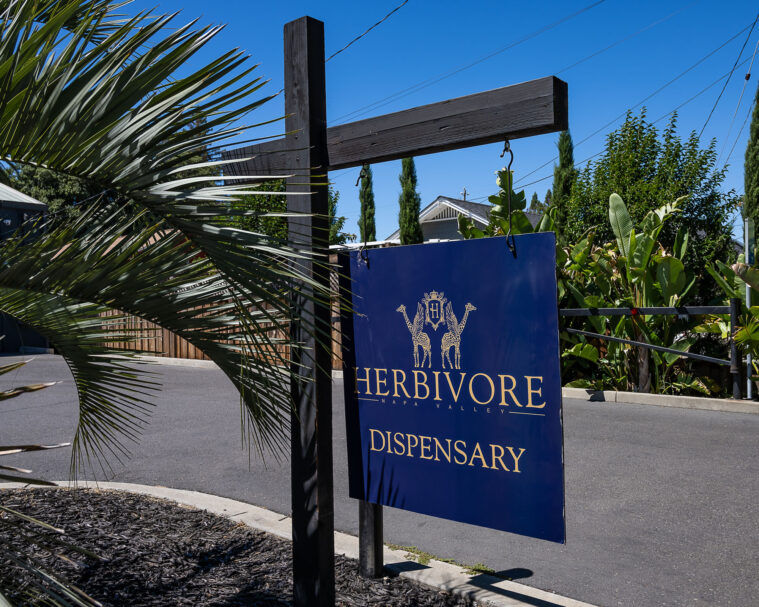 However, the city of Napa has been hesitant to welcome the industry and currently has a patchwork of legality that bans almost all commercial Cannabis business. In fact, it wasn't until early 2022 that the city's small number of medical dispensaries became permitted to operate as adult-use retailers and sell to anyone 21+ with valid ID. The Herbivore Dispensary is one of those storefronts, but it operates differently from most retailers in today's recreationally-focused market.
Budtenders + Menu
Where many are focused on margins, THC percentage and customer counts, The Herbivore operates as more of an apothecary-style dispensary with a limited, curated menu and a significant focus on customer service and consumer education.
The staff is small and tight-knit, with only about half a dozen staff members running the store at any given time. All budtenders have a say in what goes on the menu, and they all QC and discuss every product before making a recommendation to the store's owner on whether to put it on the shelf or not.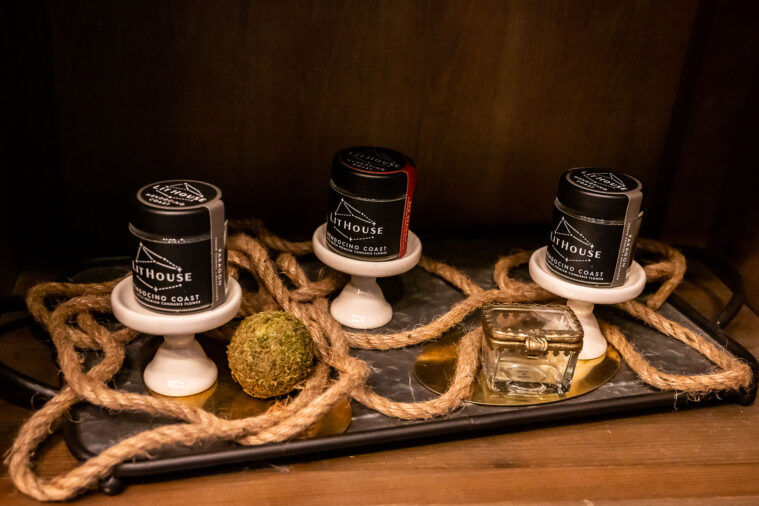 This results in an extremely limited, finely-curated menu focused on local and medicinally functional products without any extraneous and repetitive SKUs. As a consumer, this style of product curation and menu creation is greatly appreciated as it's much easier to navigate and less overwhelming to browse through compared to most stores that stock anything and everything with 50+ product options for every category.
Environment
The sales floor has a simple-yet-elegant layout that is contrasted by one of the most peculiar and interesting buildouts I've seen for a dispensary – anywhere, ever. Gucci wallpaper featuring a repeating pattern of Japanese tattoo-style panther heads adorns the waiting room walls. Vintage wooden farm equipment is hung as art and used to display product. One wall is covered in a gold, fish-scale looking pattern and another is made of malachite.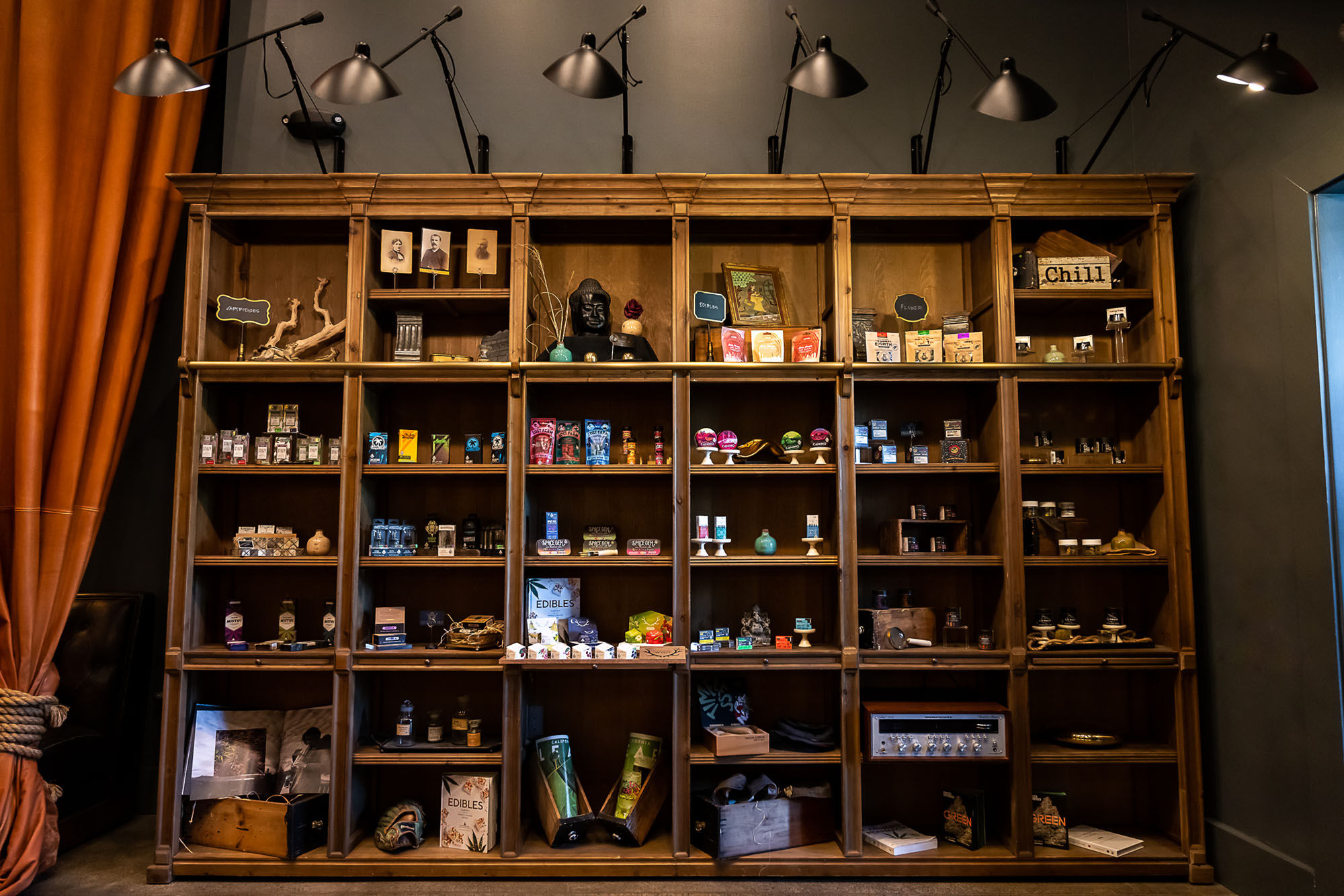 The feel is classy and chic, but the bougie flex of the design is softened by the staff's personable and down-to-earth attitudes – ultimately providing the needed balance to make The Herbivore a standout in all the right ways.
The buildout also includes an open-air consumption lounge, located adjacent to the entrance of the retail space. Unfortunately, the city has yet to allow consumption lounges of any kind to exist, so the space serves as a location for vendor days and other events until regulations are in place to support the lounge's original intention.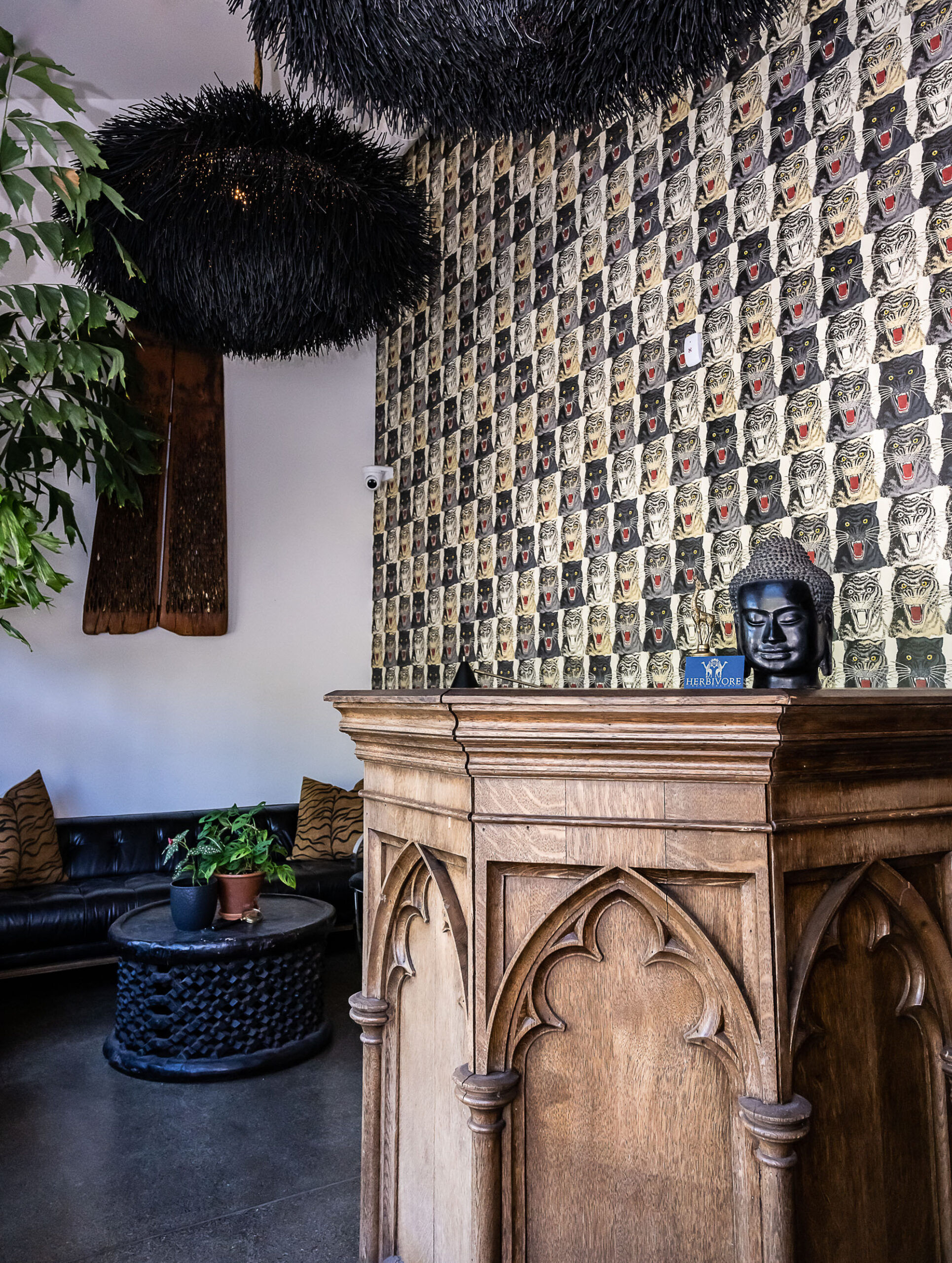 Quick Hit
Napa is a unique community with a rich agricultural history that is continuing to evolve with the addition of recreationally legal Cannabis. Whether you're from out of town and are just weekend-ing in wine country, or you're a local looking for a more hands-on, no-frills shopping experience, The Herbivore is a fantastic option.
With so many retailers and so many brands on the market, shopping at a dispensary today can feel like going to the grocery store. The Herbivore experience is not that, and it stands out and makes for a memorable visit as a result.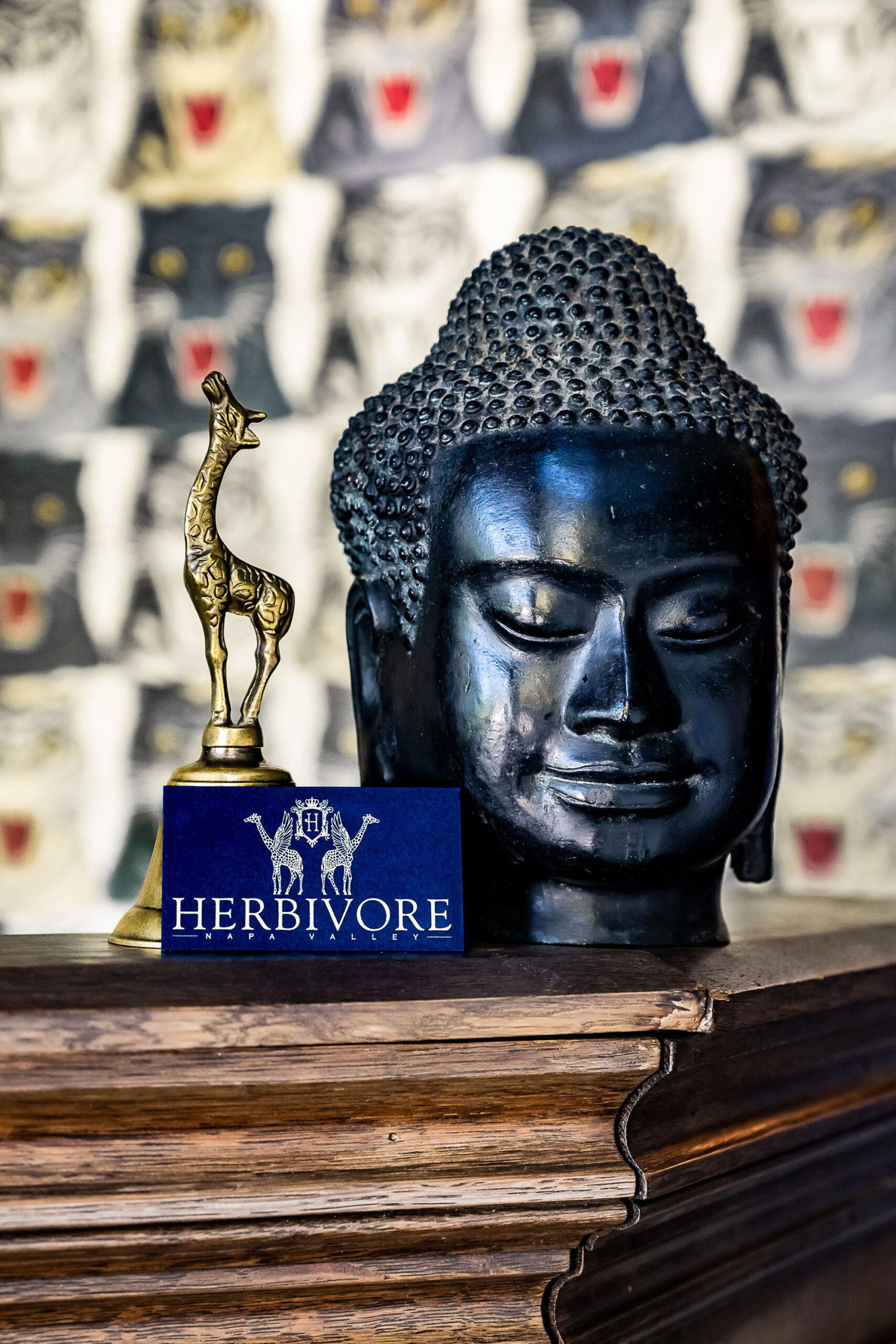 ---
The Herbivore Dispensary Address: 709 California Blvd, Napa, CA, 94559
Hours: 12PM-8PM Tues-Sun
Phone: (844) 627-2283
Web: theherbivorenapa.com
Social: @theherbivorenapa_inc