Founded in 2016 after a bunch of spitballing in earlier years, Verdant Leaf came to fruition with a holistic approach aiming to offer Oregon a high-quality product grown with organic inputs. After looking at where the commercial Cannabis industry was heading, Owner/Operator Wes Parks and Director of Cultivation Rex Koehler put their noggins together, identifying many different areas where they knew they wanted to do better. From there, they moved forward with sustainability and regenerative agricultural practices in mind.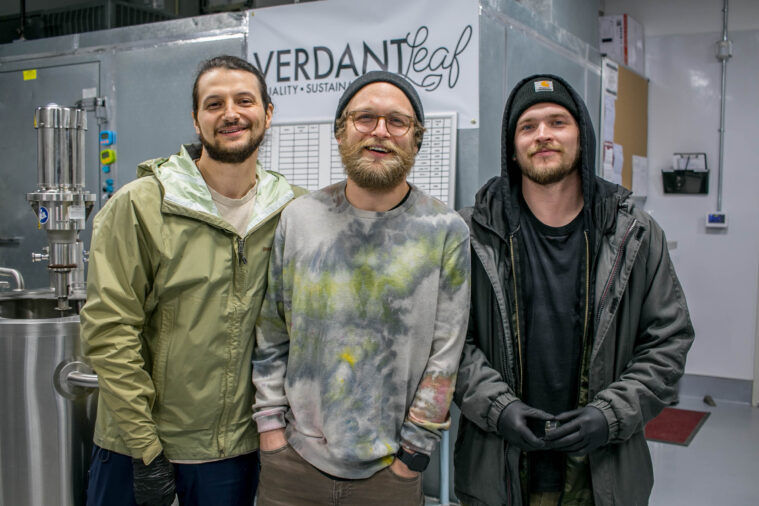 With deep roots in the medicinal realm and a burning passion for solventless concentrates, their team knew that once they got the farm up and going, that they would love nothing more than to transform their incredible soil-grown flower into concentrates. Once they secured licenses for their cultivation operation based in Gaston and processing facility in Hillsboro, it was game on.
Making our way into the grow, we were overwhelmed by the abundance of unique cultivars and genetics. The vegetation area upstairs housed many fruit-forward strains, including Tropicana Cookies, Strawberry Guava and Tang Breath. Depending on the strain's needs and desires, they're grown for at least four to six weeks, until they are ready for the flowering stage. With 10 flowering rooms altogether, each space offers 144 square feet of canopy area. Their 12×4 rolling beds make it beyond ideal to get up close and intimate with the plants, as their employees love to do. Additionally, Verdant Leaf is home to two breathtaking greenhouses. We were lucky enough to catch them mid-harvest, chopping down Duct Tape (Dosidos x GG#4) and a vibrant GMO that smelled like a mix between a tire shop and an Italian cafe.
Taking a closer look at the soil, we found many cover crops, including clover and field peas. "As we've consistently grown at a high biological level, fungi have always been a big part of our soil. They are incredible companions for the Cannabis plant," said Parks. From time to time, you can also spot mushrooms popping up in their living soil beds amongst the other companion plants.
One room that stood out, #4, was their intensive pheno hunt project. Cultivars like Electric Mimosa, Orangeade and Guava Casquitos showcased incredibly different and diverse characteristics. The real showstopper was their Nuclear Grape, which smelled insanely fruity like a smoothie from Jamba Juice. Another jaw-dropping sight we encountered was room #8, an area solely dedicated to the almighty hash strain, Tallyman. Once it has completed its life cycle, the flowers will be harvested as fresh frozen, sent directly to their lab on dry ice for maximum preservation, and processed into various forms of concentrates.
Speaking of which, next up was Verdant Leaf's next-level processing facility. Walking in, we couldn't help but notice how their operation sparkled with cleanliness – and we could tell this was the way they always keep things around here. Their 3,000-square-foot operation is home to their solventless production team, Dalton Parks and Max McGreevy. Together, these two humble and hardworking individuals utilize the game-changing device known as the Whistler Technologies Craft unit, which holds approximately 12,000 wet grams. This piece of machinery makes it capable for Dalton and Max to wash a total of 45,000 grams per day, working consistently with unparalleled results. Since they do not use any ice, their team has found that they can wash closer to 18,000-19,000 wet grams of their fresh frozen material at once. Overall, this makes it so they can crank through more material as efficiently as possible, while having an immense amount of oversight for superior quality.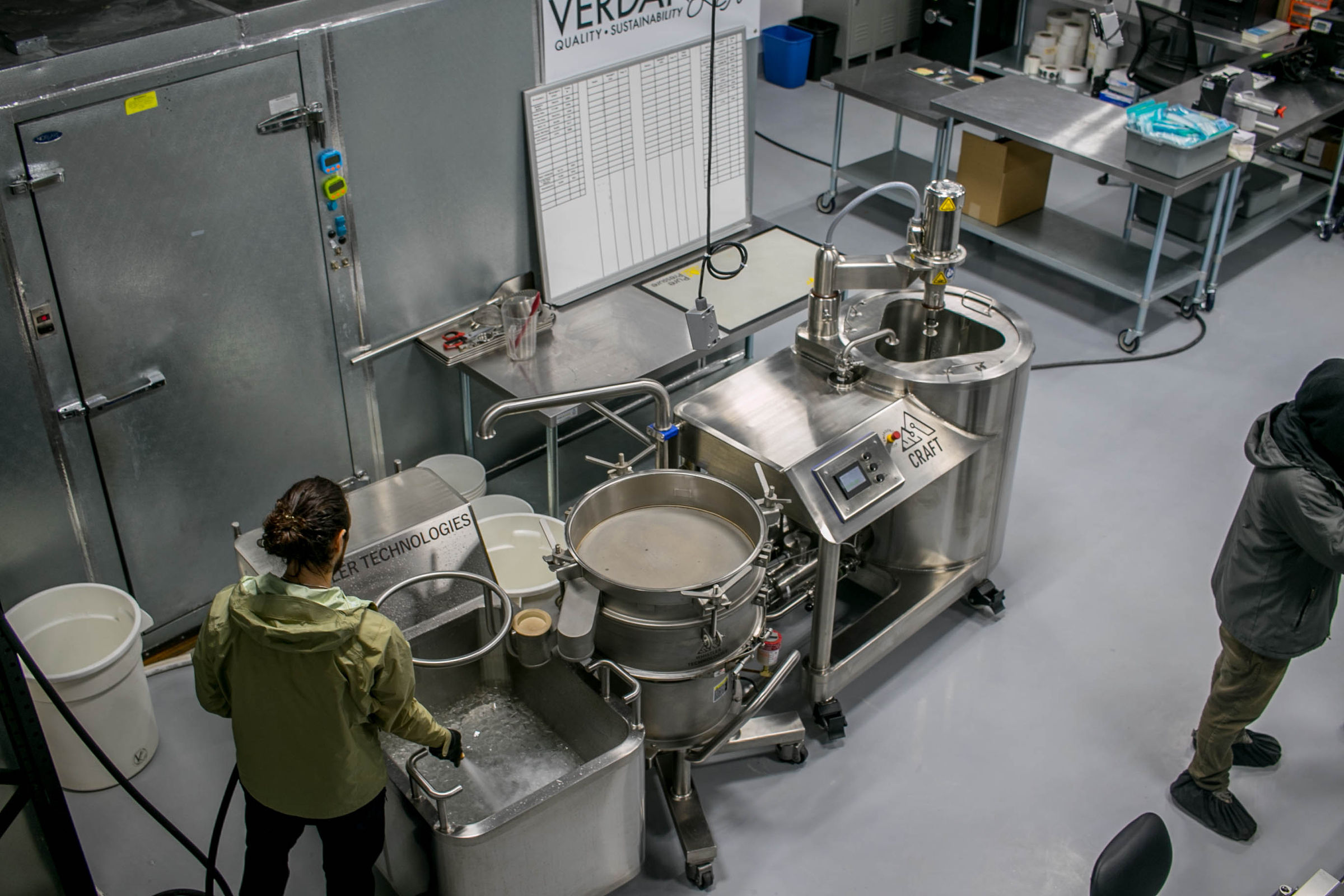 Offering the only single-source Certified Kind rosin in Oregon, Verdant Leaf has great capability to control what they want to see in an end product. Using full-term outdoor, hoop house, greenhouse and indoor material, the team at the lab is always seeing what new techniques and methodologies they can incorporate to find fresh ways to consume concentrates. Another noteworthy facet of this company is its utmost care for sustainability. Using hemp products and recycled plastics and glass from the ocean, consumers can feel consciously good about their decision to support Verdant Leaf.
When asking Dalton and Max about where they would like to see their solventless production going this year and beyond, their answer was quite simple: keep producing the best quality imaginable and always know that there is room for improvement. They are committed to educating and pushing themselves to the next level, and the product they create certainly reflects that.
Keep a close eye out for Verdant Leaf's USDA Certified Organic CBD products and mushroom capsules online, and soon-to-be single source edibles hitting dispensaries statewide as well!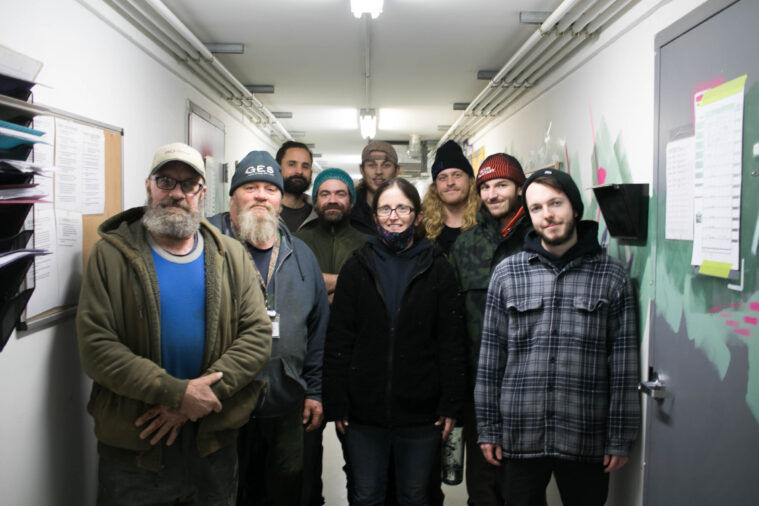 ---
Product Reviews
Tropicana Cookies Live Rosin Cartridge
74.8% THC & 4.49% Terpenes
Talk about a strain that tastes just like it sounds! Verdant Leaf absolutely crushed this SHO cartridge, as each pull on the device offers a mouthful of tangerine-like flavor. We highly recommend this cultivar and product for on-the-go daily usage that won't slow you down.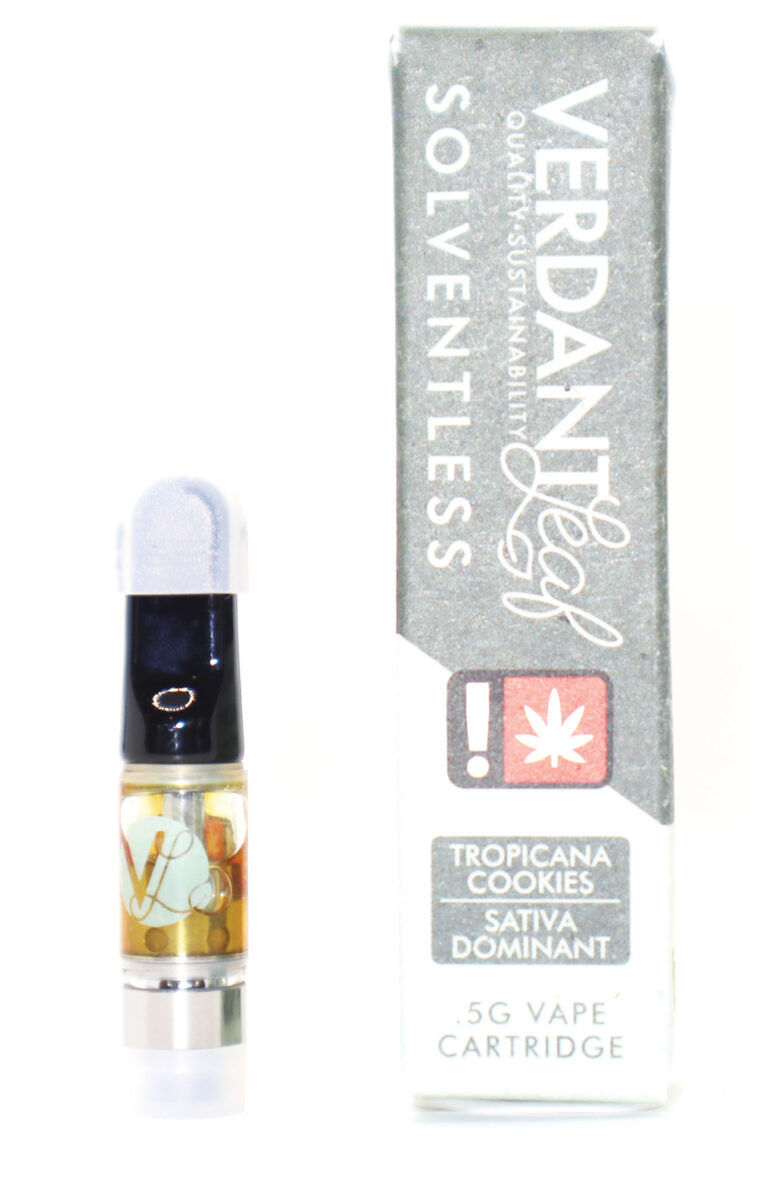 Pure Guava Live Rosin
76.59% THC & 5.19% Terpenes
With an overwhelming amount of similar terpene profiles on the Oregon market, Verdant Leaf's Pure Guava is a breath of fresh air. This funky, raunchy-yet-sweet cultivar is mouth staining in the best of ways. A heavy-hitting strain that'll knock you right between the eyes and stone you to the bone.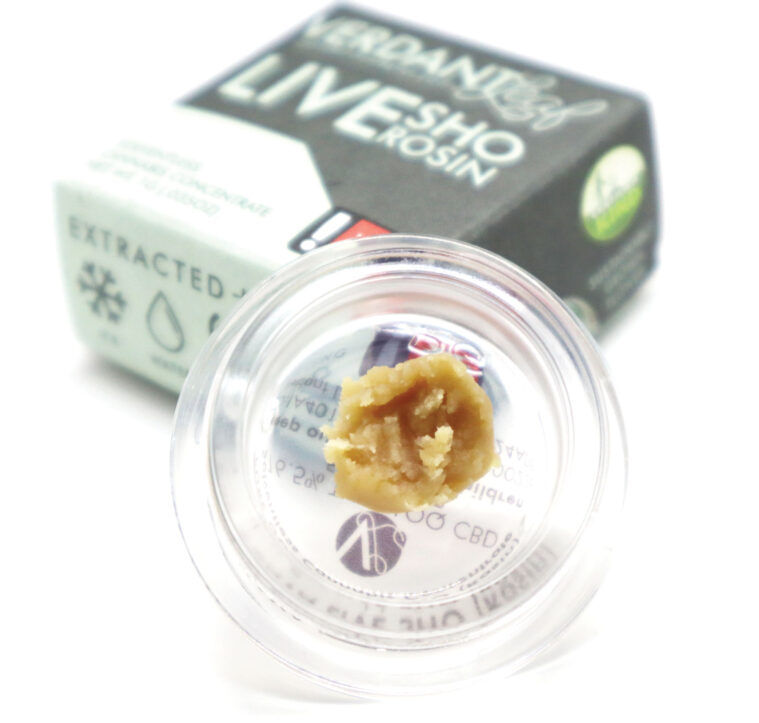 Grim Bastard
Potency: N/A
Crossing Biker Kush and Black Banana, Grim Bastard provides incredible characteristics from both parenting strains. We experienced smooth and nuanced notes of artificial banana candy while smoking a fatty of this killer cultivar. As the Black Banana seemed to dominate effect-wise, we would recommend this strain to those looking to relax and take a load off after a long day.