Tucked away along a winding road in the Valley is a limited cultivation that has earned its title of Bonah-fide with award-winning Cannabis and a legacy that goes back to the '90s.
Growing under a limited license is basically like the craft brewing version of beer, where the grower cares about the plants on a personal level. It's how weed was grown for decades – underground, in an environment where it is being loved – despite being a secret affair. The plants do better when they are cared for and while it may sound like hippie legends, when you smoke weed that comes from a small garden versus weed that comes from a commercial grow, it feels and hits quite differently. Inside Jonah's limited grow that runs LED lights and an efficient rotation of space, he plays every role from grower to trimmer, packager to salesman. A true one-man band, his garden cranks out top-shelf Cannabis each harvest – sending his flower to select stores and trim to processors for concentrate collabs.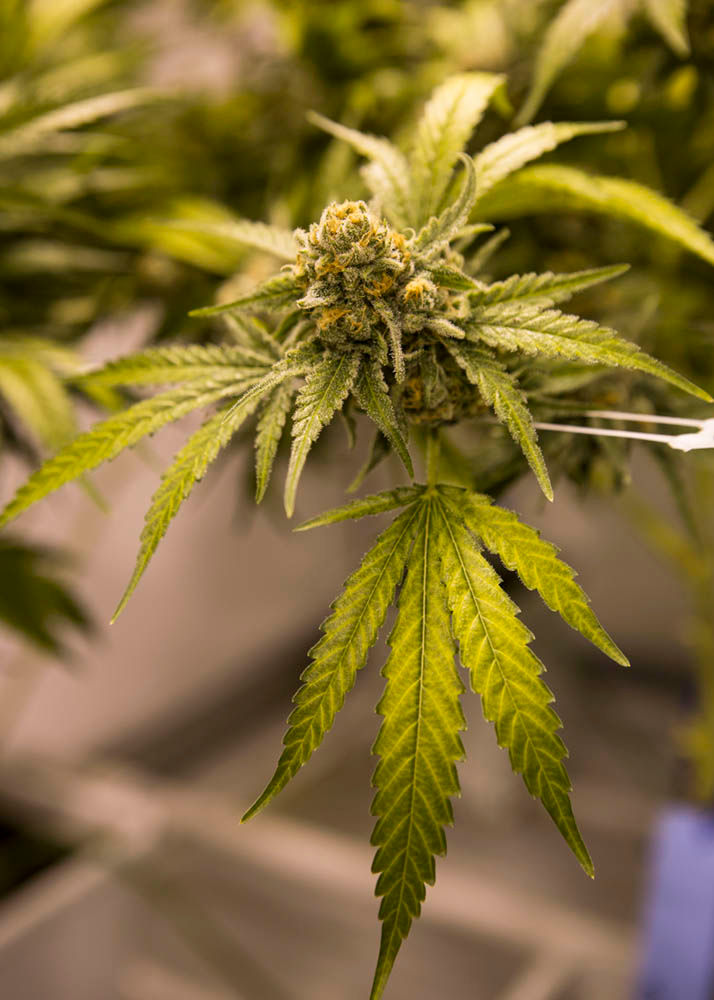 You may have come across Jonah's Blueberry – well known in Alaska for its rich and creamy sorbet flavor that smacks with a berry-forward brightness. It's a classic for a reason, and if you happen to know the man behind the flower, you know he's the kind of character you want growing your weed. With a friendly demeanor and a deep, hearty laugh, it's this good energy that's cultivating such great ganja and capturing the spirit of craft growing at its best.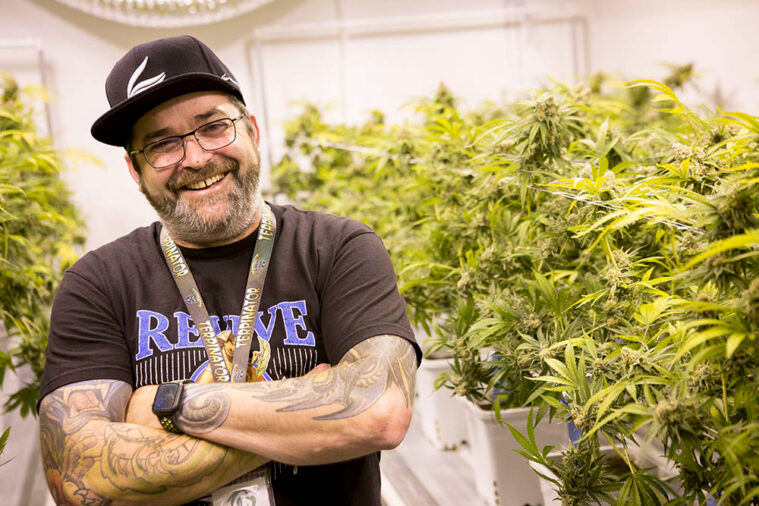 How does it feel to be growing weed legally?
I wanted to stay small because I didn't want greed to overtake the spirit that I put into the weed. Cannabis gives what you put into it – I really feel that I'm the only one who works here, so I put all of me into it. It's what I love. I get to live my passion finally, and out in the open.
When did you first start growing?
I've been growing since 1996 … the days of hidden bookshelves and secret elevators, and as a dirt excavator, I have dug a lot of holes in the ground out here in the Valley. I built this place originally as my man cave. And where I park my dump trucks, and I ended up digging and designing and built this property to my needs to grow.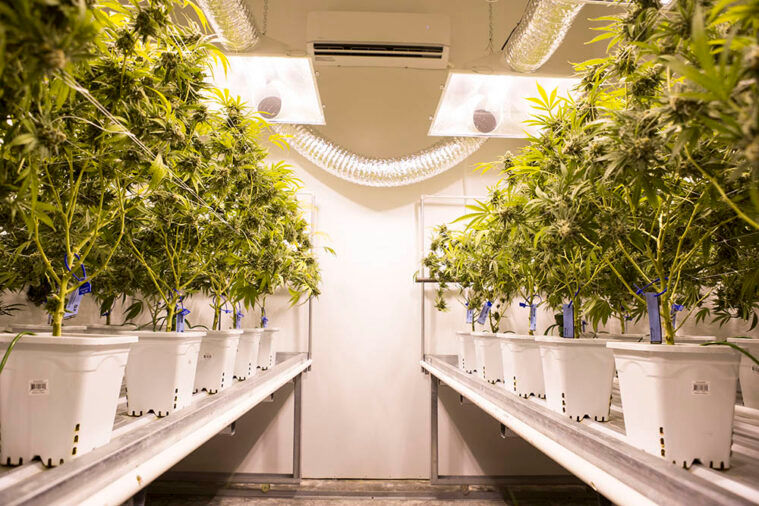 You are a team of one! What's that like?
Literally from seed to shelf. I grow it and trim it, I've touched every piece that goes onto the shelf. If there's something I'm not happy with, I don't sell it. And I don't feel like I work a single day. I come here seven days a week, but I don't work because I do what I love. After living in the dark, being a secret squirrel for so long that even my friends didn't know I grew weed – it was living a double life. Back in the old ways the only safe way to be, was not to be a big ego. Today this place is growing organically – in the sense of as the weed grows, so does the business.
What is different about how you grow and distribute your Cannabis?
I'm not interested in a sale – I'm interested in the business relationship with the shops that I do work with. This is small hand-craft Cannabis, grown by hand, and it's not meant to be everywhere commercially. I've known this Blueberry strain for a really long time and have an ongoing relationship with this strain, and my plants. They rely on me and I rely on them – it's a symbiotic relationship for sure.
Is there a quality difference between craft and commercial Cannabis?
I always compare it to Mrs. Field's pie. I imagine that when she was making those pies, they were amazing – whereas now she got bought out by some massive corporation that produces them, and you know it's not the same Mrs. Field's pies as when she was making it.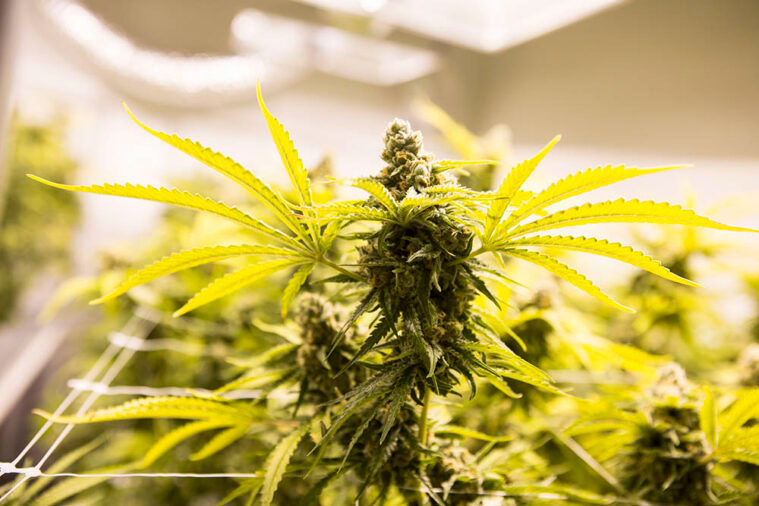 You also have a project to grow vegetables, which makes you a true farmer!
I'm working on a commercial vegetable garden down below, so that all my runoff water can go down to water the vegetables. All the root balls can get tilled into that garden and I reuse a lot of the material from it, with no pesticides – just like with my Cannabis. There's so many other options, from bugs to natural ways. I want to have a greenhouse and summer open-air vegetables to provide fresh produce to the local community – with my own version of Blueberries for adults!