Kristerfer Byers began growing before he was an adult, operating a closed-loop hydrocarbon system at only age 17 – ultimately leading him into the legal market as the owner/operator of a limited cultivation called The Noble Dudes.

Byers followed his passion to grow and process Cannabis through the black market and when he turned 21, began the transition to go legal. His entire adult life has been focused on the mission to cultivate and process the best weed possible, and after seven years in the game, The Noble Dudes is setting a shining example for craft Cannabis at scale. We sat down over Zoom to discuss his love for the plant and hear how the hand-crafted scale of a limited grow, that's literally in the backyard, has led to Leaf Bowl award-winning products.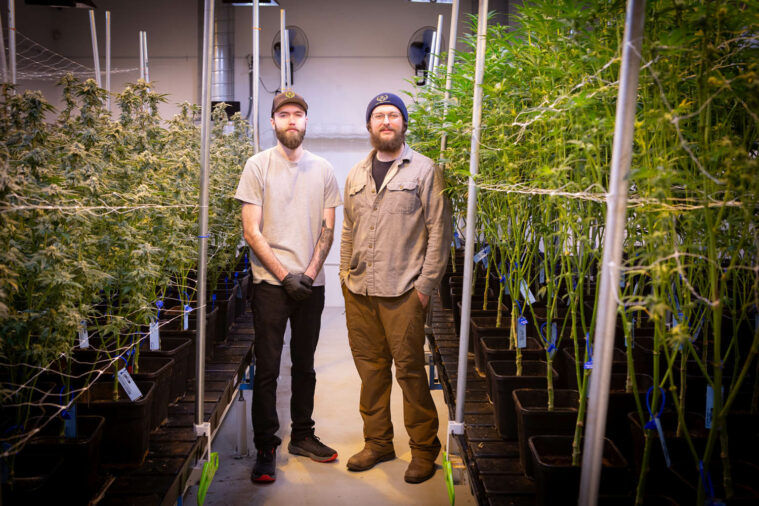 How old were you when you first started growing and extracting Cannabis?
I started extracting at 17 – I had a small, closed-loop hydrocarbon system and was growing too. The reason I started extracting was the low quality on the black market – everything was black or tarry and I didn't feel like it was healthy to smoke any of those things. So I chose to do it the correct way and fell in love with it!
When did you go legal?
As soon as I turned 21 I was putting in paperwork to go legal – this was in 2017. I knew that Cannabis was what I wanted to do with my life, so it was either black market or the legal market … and I knew that the future was going legal.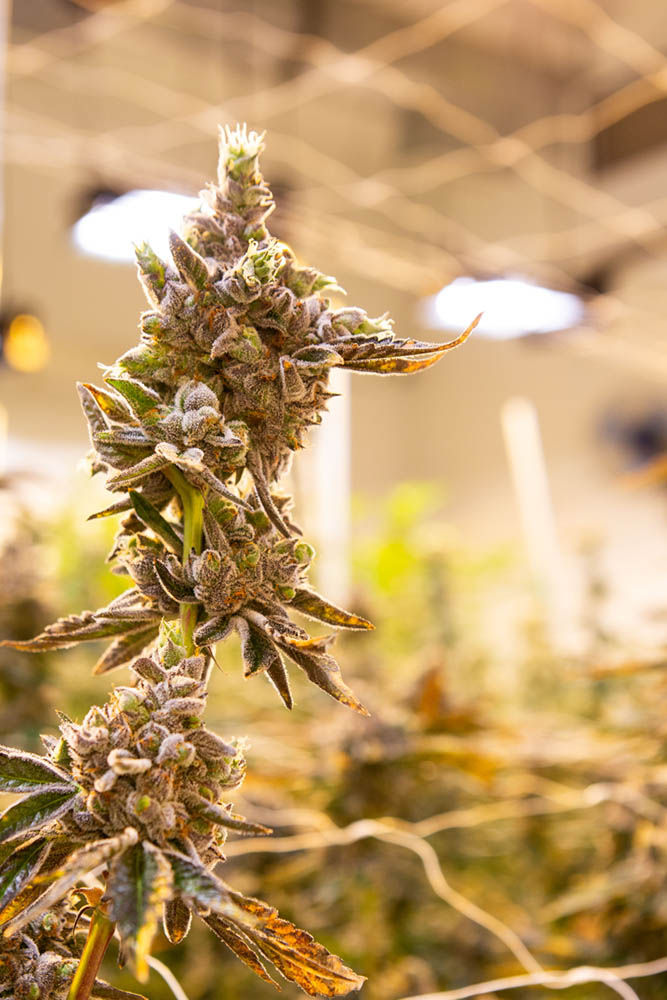 You chose to go with a limited growing license, meaning 500 square feet of canopy, which is basically the craft-scale license. How did you make it happen?
I moved out to the Valley with my grandparents and we found a really nice property with a big excavation shop that had already been built. So I took my savings – and it was a loan from Green Jar – that really got me started to where I am today.
How did it feel when you first harvested and shared your weed with the legal market, and what's your favorite part of growing legally?
It was a scary feeling at first because you don't know what other people are going to think, but after the first couple harvests it became comfortable. My favorite part is being able to put a reputation behind the products that I make – being able to be proud instead of hiding. That's why we called the grow Noble Dudes, because we wanted to be the guys who did things right, and for our name to represent that.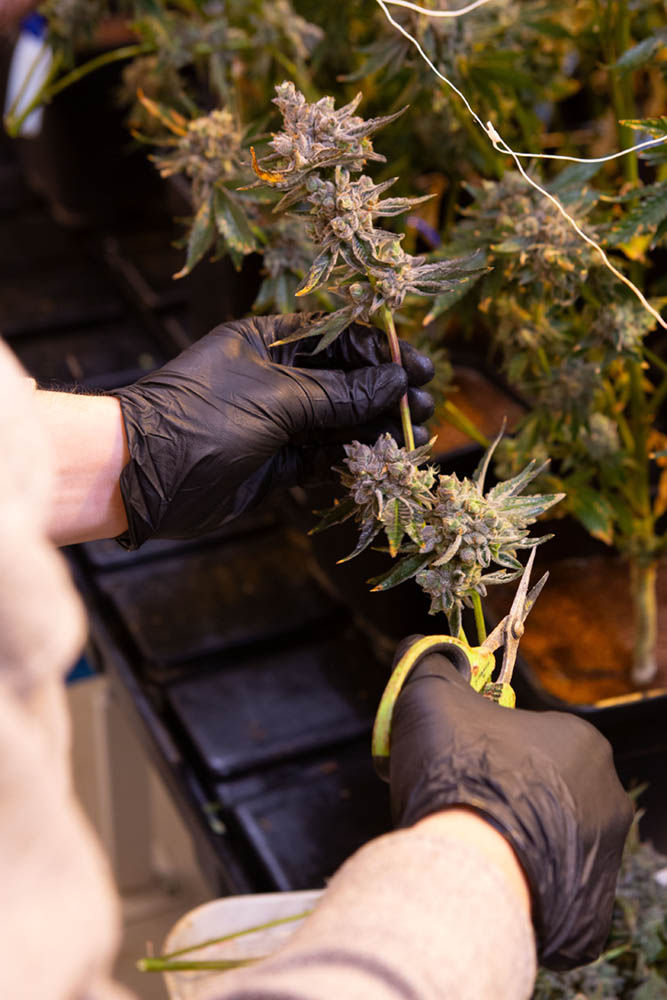 Do you feel like a limited grow with hands-on experience makes for happier plants?
We grow in a coco base and have a drip hydroponic cycle for feeding, but we still hand water. I could have switched to an automatic watering system, but I really like being close to every single plant, every day. We have between 300 to 450 plants growing at any time and I get to see what's happening in real time … the garden is only 40 feet from my back door. Growing from home is one of the coolest things I could do … I'm sitting around lights and plants all day and we breathe their food, so every minute we can be around the plants is another minute they're doing better.
What do you look for when selecting genetics to grow?
It's quality above all else. I know a lot of people look for quantity, but it's a quality game. It's gotta be frosty, dense, and taste and smell great. We grow Frosted Cherry Cookies, Barry White, Sunset Sorbet, Tropicana Punch and many more. We like to mix up the lineup and are always looking for new strains – whether popping seeds or working with other breeders.
What's the best part of growing and processing your own Cannabis?
I love processing from my own grow because I can guarantee the quality, but we also process for other farms. I love the pour when we process – it's just a beautiful sight when you get to pour out the oil into a container. And for growing, it's gotta be the harvest. When you spend three to four months growing something and you finally get to cut it down, it feels so good and makes it real. From start to finish we are soil to oil, and we're touching every part of the process.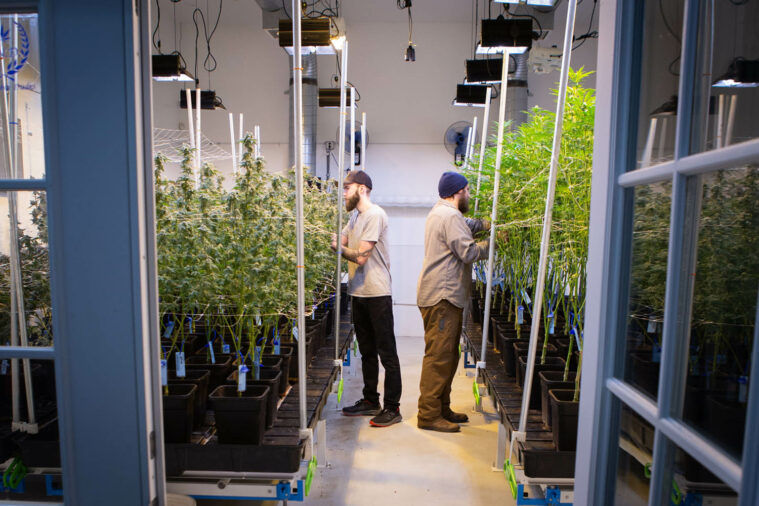 After seven years, does it still feel like living the dream each day?
At the end of the day, this is a family-run business and we make it our responsibility to care for and ensure the quality of every single plant. That's why we keep doing it – because people love our quality, and I want to keep pursuing that dream and learning more as the industry grows. I can't say this will be a forever career for me, because life changes – but this is what I love to do!