SugarTop Buddery was established in 2015 by siblings Anna and Jarrod Kaplan. Anna (a visual artist, classically trained oil painter and ceramicist) and Jarrod (a world-renowned percussionist, master gardener, paramotor pilot, actor and traveler) were encouraged to move to Eugene upon the passing of Measure 91. There, they began a recreational Cannabis quest based on five tenets: music, art, love, integrity and community.
Today, they have established themselves as a regular and reputable source of products, philanthropy, strong company values and community outreach. SugarTop Buddery's grow facility falls under a modest, Micro Tier II canopy size, meaning that it does not exceed 1,250 square feet, as defined by OLCC standards. Anna explains that this will likely remain relatively unchanged, even as the company expands with a brand new, customized shipping container grow setup and innovative new technology. "We have always been a boutique, craft-scale [garden] since the beginning. Even as we are expanding now, we will still not exceed that Micro Tier canopy designation."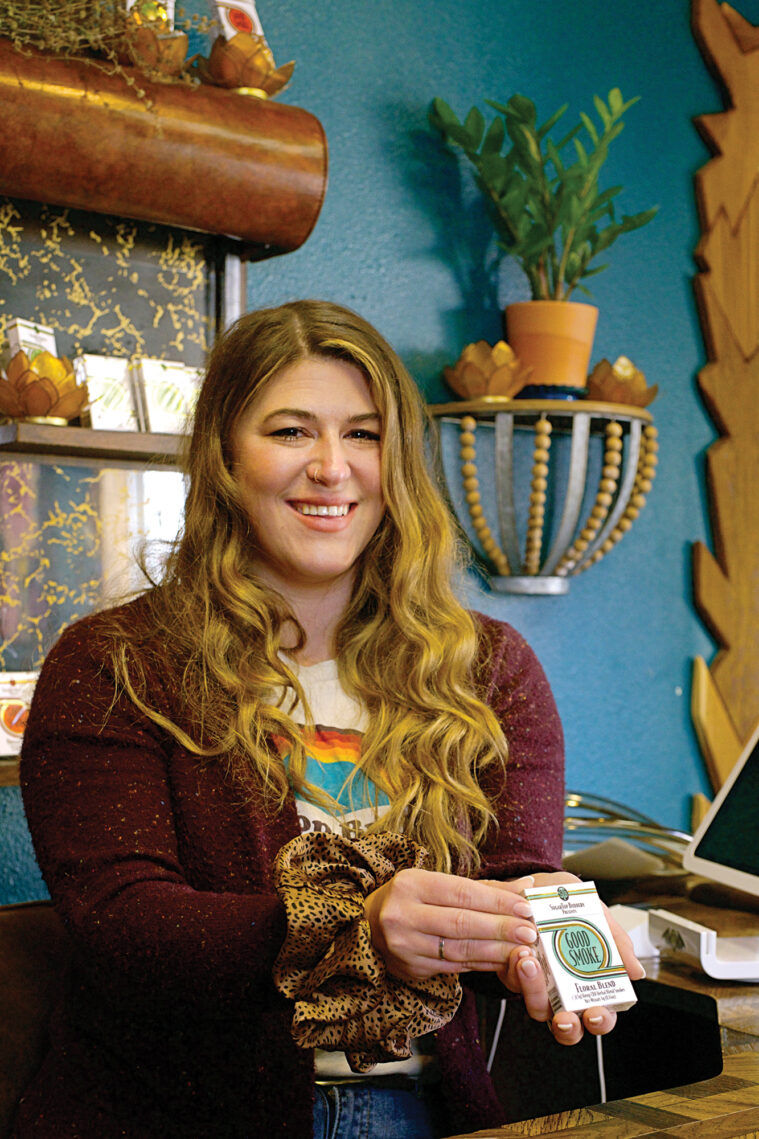 The current (pre-expansion) indoor facility is a clean, cozy space with just enough room for four strains and a few folks to tend to the garden or prepare clones. At this point in the cultivation rotation, there's more foliage than flowers. But a venture through the vegetation is nonetheless pleasant.
The team is learning to employ a new technology called Terra Vera. As an alternative to other contaminant-controlling inputs (and the military choice of EPA-approved water purification), it is "a clean and safe approach to inactivating pathogens." But it is another innovative input that catches our ear during this tour: sound waves.
A mini-concert series dubbed Serenaded Buds has been an ongoing tradition since co-founder Jarrod first started drumming in the garden years ago. Now, the company hosts musicians regularly for a little extra bud boost.
"Music so profoundly affects mood and emotion in humans. That same sonic vibration (we believe) strongly affects the plants as well … There's nothing like live music to actually watch those girls shake and get down with the (literal) vibe. It really is about just seeing how that is expressed in the plants and also having fun," Anna shares.
Once each harvest is infused with a good groove, the processing can begin. While the company has plans to start producing rosin and other products in the future, much of the flower is still currently prepared as pre-rolls. When asked why, Anna shared some insight:
"I always say that the focus on pre-rolls was 'how do we get our brand and the message of the SugarTop mission out to as many people as possible with how small we are?' Turning one pound into 450 pre-rolls is a great way to reach more people … Obviously, with COVID the whole idea of communal smoking and social smoking has changed a little bit … But still, the concept is there, right? Cannabis consumption brings people together."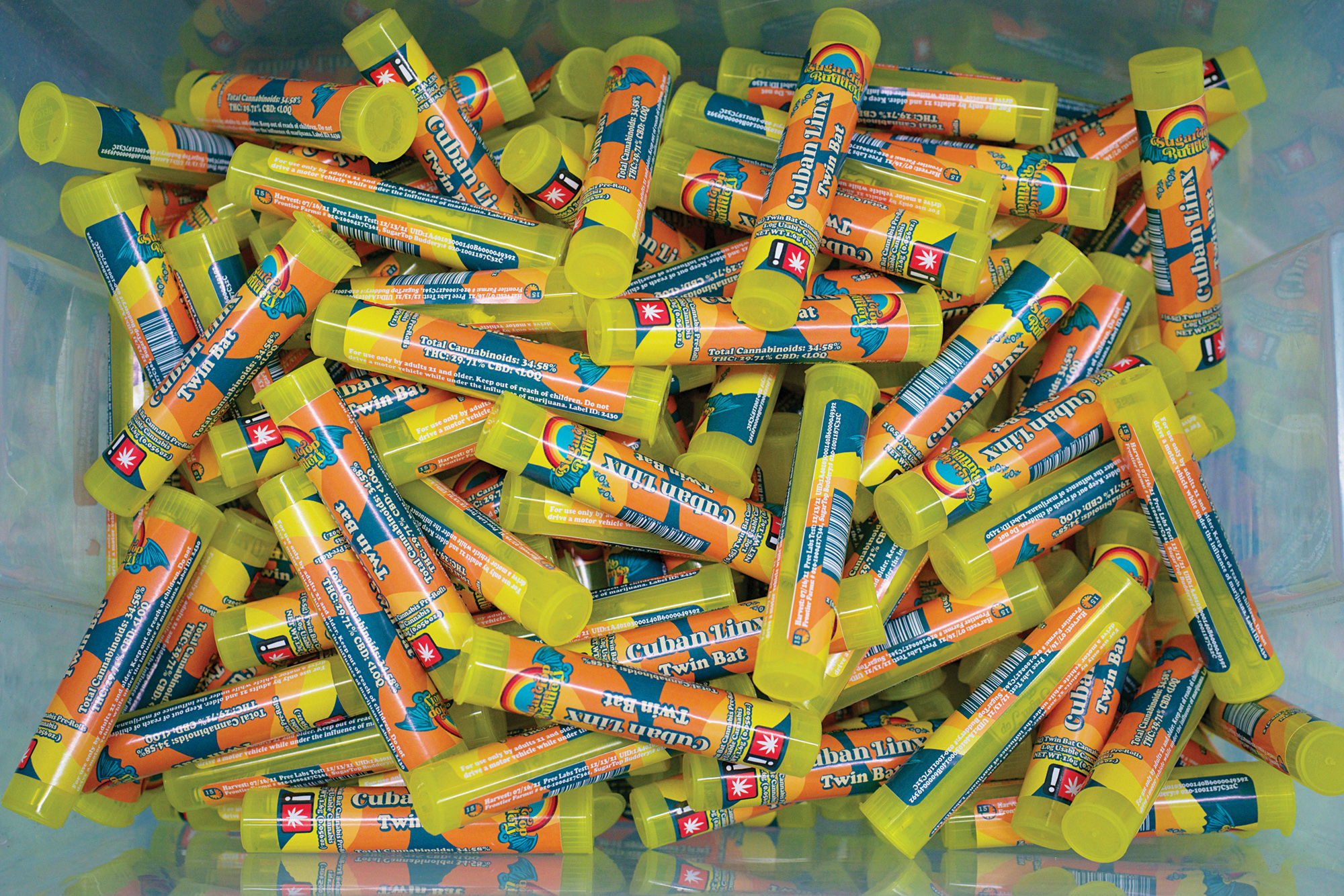 As one of the first branded pre-rolls on the Oregon market, the company now offers a range of options outside of their original "Bat" and "Stubby Bat" cones. This includes several types of pre-rolls and variety packs that are prepared with a selection of partner farms. These partners, along with a list of edible, extract and concentrate makers, make up the supply in SugarTop's vital wholesale operation. It is this distribution that allows them to keep a small-batch garden. It also provides an opportunity to highlight brands in the community with a focus on "women, Native and LatinX-owned" businesses.
However, continuing to shift Cannabis culture in a more equitable direction is no simple day job. In her off time, Anna sits on the Board of Directors for the Oregon Cannabis Association, acts as President to the local nonprofit Women Leaders in Cannabis, and is the founder of Eugene's local Tokeativity chapter. When she is not juggling these hats, you may find her at The Hybrid Gallery, SugarTop Buddery's social hub for art, music and community. It is a welcoming Eugene location home to company swag, local goods, an impressive array of artwork, a charming lounge-slash-stage space, the Willamette Artisan Pizza food truck, and a calendar of public events.
"Our whole lives Jarrod and I have been creative, and Cannabis has really been a part of that creative journey. We're finding those networks of people that have found Cannabis as an elevator and a motivator."
---
Product Review
Narnia (flower)
31.58% THC
Jack Herer and Trainwreck make up this SugarTop Buddery-specific cultivar. It's been in rotation since the company's humble beginnings, offering a distinguishably sweet and citrus flavor to fans far and wide. Its propensity to stimulate creativity and uplift moods is magnificent.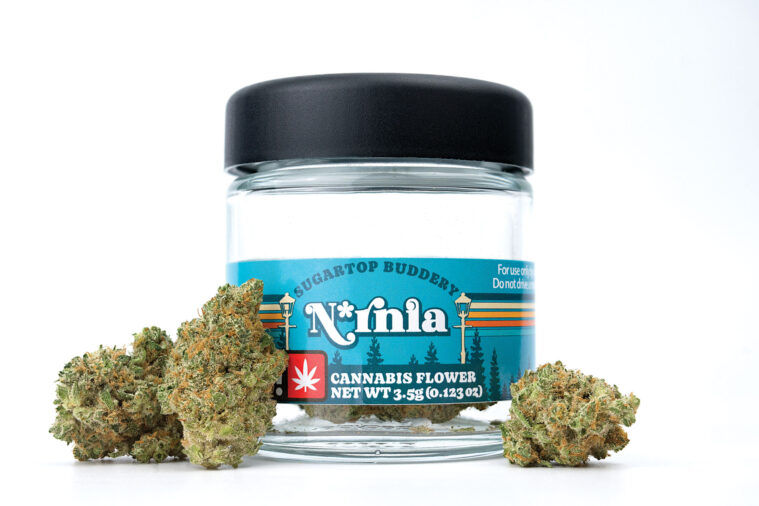 Cake Bomb (flower) 
36.74% THC
This Dosidos and PCS1 cross-bred by Prolific Coast Seeds sports flecks of deep purple and full-bodied trichomes. Get ready for a gassy, peppery, umami nose with an earthy OG finish. Prepare for a punch of potency. Plan for little productivity.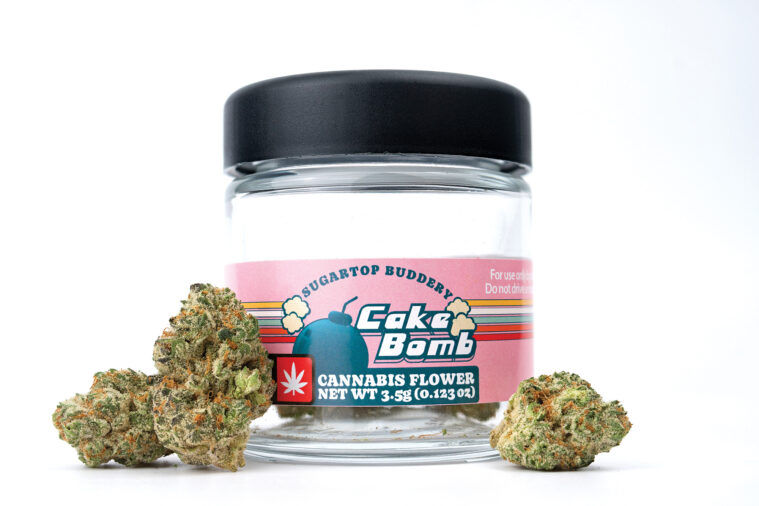 ---
sugartopbuddery.com | @sugartopbuddery
@just_goodsmoke | @serenadedbuds
@thehybrideugene | @thehybridgallery