For a significant amount of time, Exotic Blendz has been admired and appreciated by the Oregon Cannabis industry for being a leader in the pre-roll game. Since 2018, this family-owned business has been working diligently, continuing to push its brand forward to what it has become today. Utilizing 20 years of industry experience, Daniel, Ricardo, Will, Irvine and Rachel continue to find ways to reinvent the wheel, making their business as efficient as possible.
Join us as we take you behind the scenes of their processing facility, debuting their one-of-a-kind pre-roll machine: Prerolla.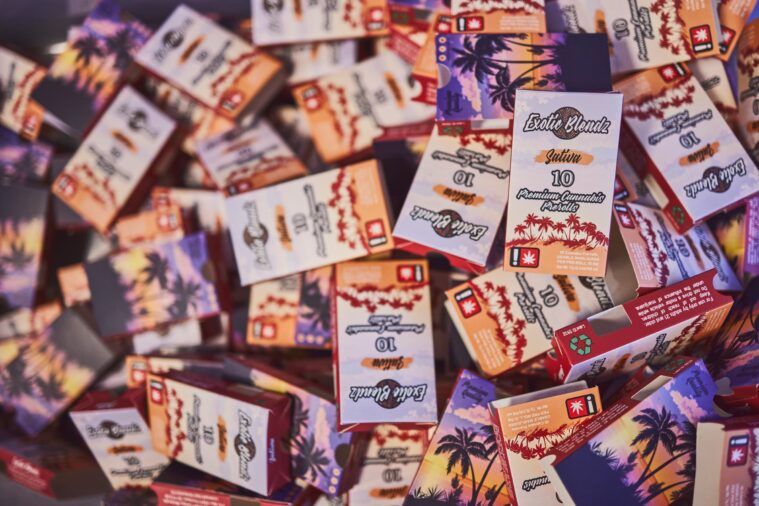 In a labor-intensive industry, Cannabis companies are constantly trying to figure out ways to dial their businesses in as much as possible. At the end of 2019, their team started realizing that they were having bottleneck issues with production. After seeing the amount of time spent twisting the end of the pre-rolls after being filled with Cannabis, Exotic Blendz collectively came up with a solution to the problem.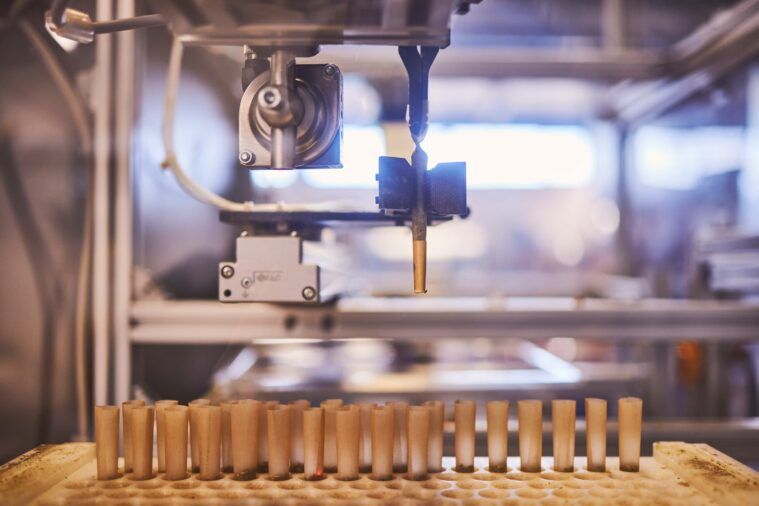 Always thinking outside the box, Exotic Blendz started spending time and resources working with specialized engineers to create the prototype. With a massive focus on the quality of the end product, they decided on utilizing a laser component, which helps formulate the perfect pre-roll. As each strain is different and has its characteristics, the laser reads the measurements of the contents, ensuring a twist-off tailored for each unique cultivar.
To give an idea of how this revolutionary machine works, you start by placing a customized tray of 100 filled joints into the backend of the unit. As the laser scans the contents of each unit, the information is relayed to a finger gripper to make it pull up the joint at a precise measurement. Based on the data provided, the finger gripper then twists the joint perfectly – every single time.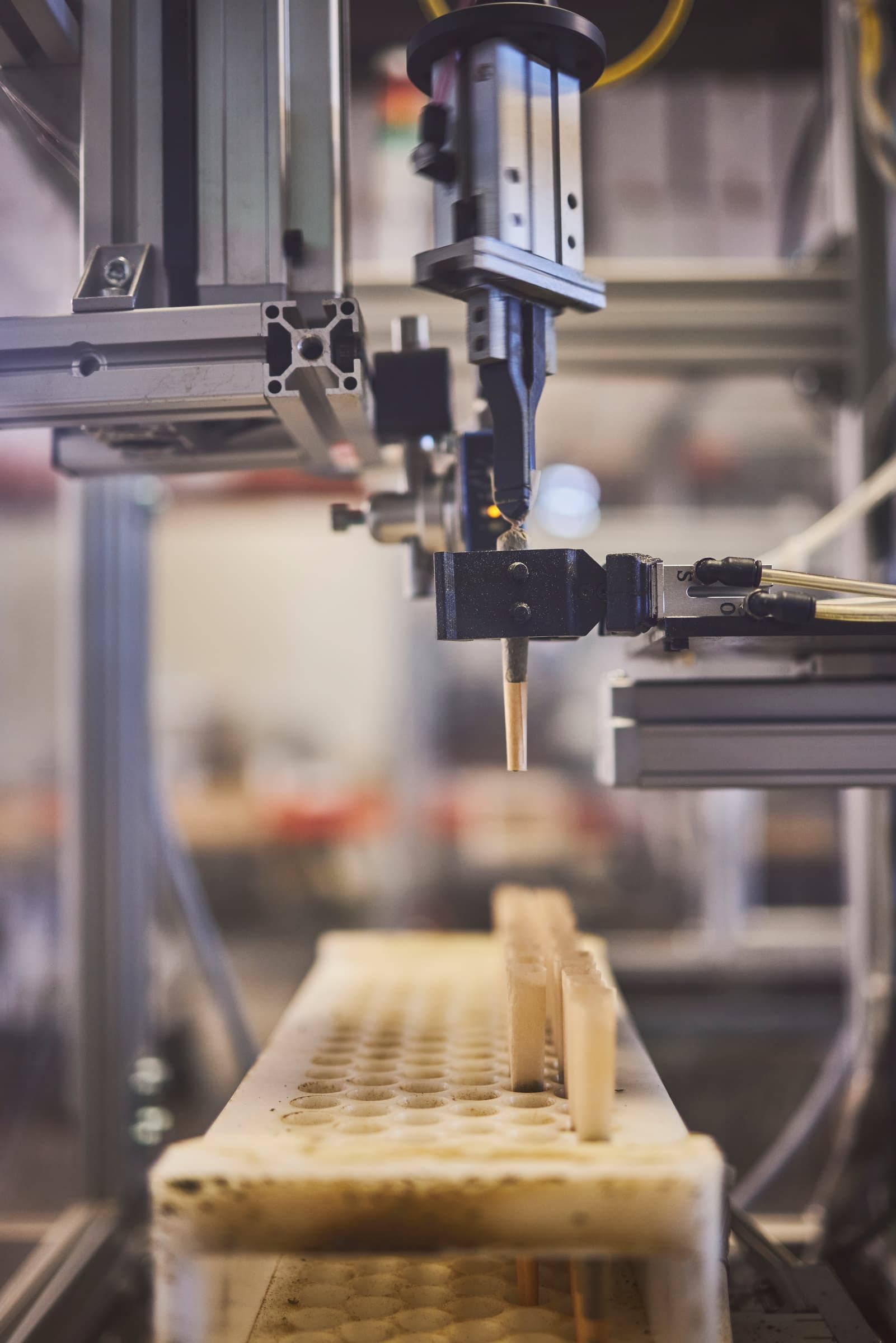 This groundbreaking machine has a 3% failure rate, in comparison to similar machines having closer to a 15-20% failure rate.
Next, the joint goes into a snipper, which clips the extra waste off at an exact angle. It then drops down a small shoot to an employee, ready to inspect each joint for quality control. The Prerolla can process 600 joints in just one hour, making one machine equivalent to the work of eight to 10 people. During the process, you can peek on the side of the machine to see information, such as the time until the tray is complete, the total number of joints processed and fill height measurement. This groundbreaking machine has a 3% failure rate, in comparison to similar machines having closer to a 15-20% failure rate.
This close-knit team of friends and family has a ton of love for one another, which was beyond apparent during our visit. The amount of teamwork and synergy we experienced was super refreshing. As owners Daniel and Will naturally put it:
"None of what we do would be possible without our amazing staff."
As far as the future goes for Exotic Blendz, be sure to keep a close eye on their Pure Blendz line, where they have partnered with East Fork to create 1:1 joints. In addition to their CBD and THC leaning Pure Blendz, they are now offering single and double packs of pre-rolls for a convenient, on-the-go smoke. A little birdy told us they will be expanding in California in early 2022 … stay tuned!