Tropicanna Rose Rosin from Heritage Hash Co.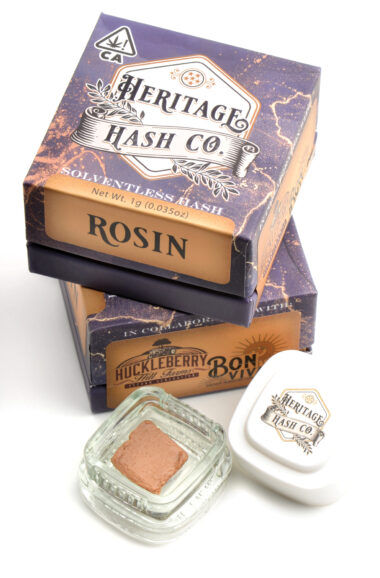 The Tropicanna Rose is a blend made from hash derived from Huckleberry Hill Farm's signature strain, Whitethorn Rose, and Bon Vivant Farms' Tropicanna Punch – producing this incredible purple-hued rosin. The aroma is as outrageous as the color, kicking off mind-blowing, candy-like strawberry and orange notes right out of the fridge. The resulting vapors of a low temp dab yield crazy, orange-soda-meets-strawberry-creamsicle flavors that stick around well after exhaling. Within moments, blissful, euphoric vibes settle in. This one is special.
---
Peanut Butter Berries Live Rosin from Papa's Select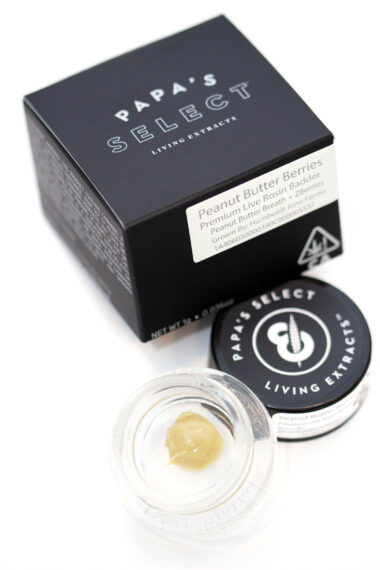 Papa & Barkley's solventless extracts brand, Papa's Select, has been steadily pumping out some of the highest grade melt and rosin available to the adult-use market, thanks to some tight relationships with amazing Emerald Triangle cultivators. This Peanut Butter Berries was derived from fresh frozen material grown by Humboldt Kine Farms, and features a layered and complex profile that includes notes of cereal milk, fresh raspberry and almonds. The consistency is a lovely cake frosting texture, making enjoying this luscious concentrate a breeze.
---
Dozi Luna Water Hash from Sunrise Mountain Farm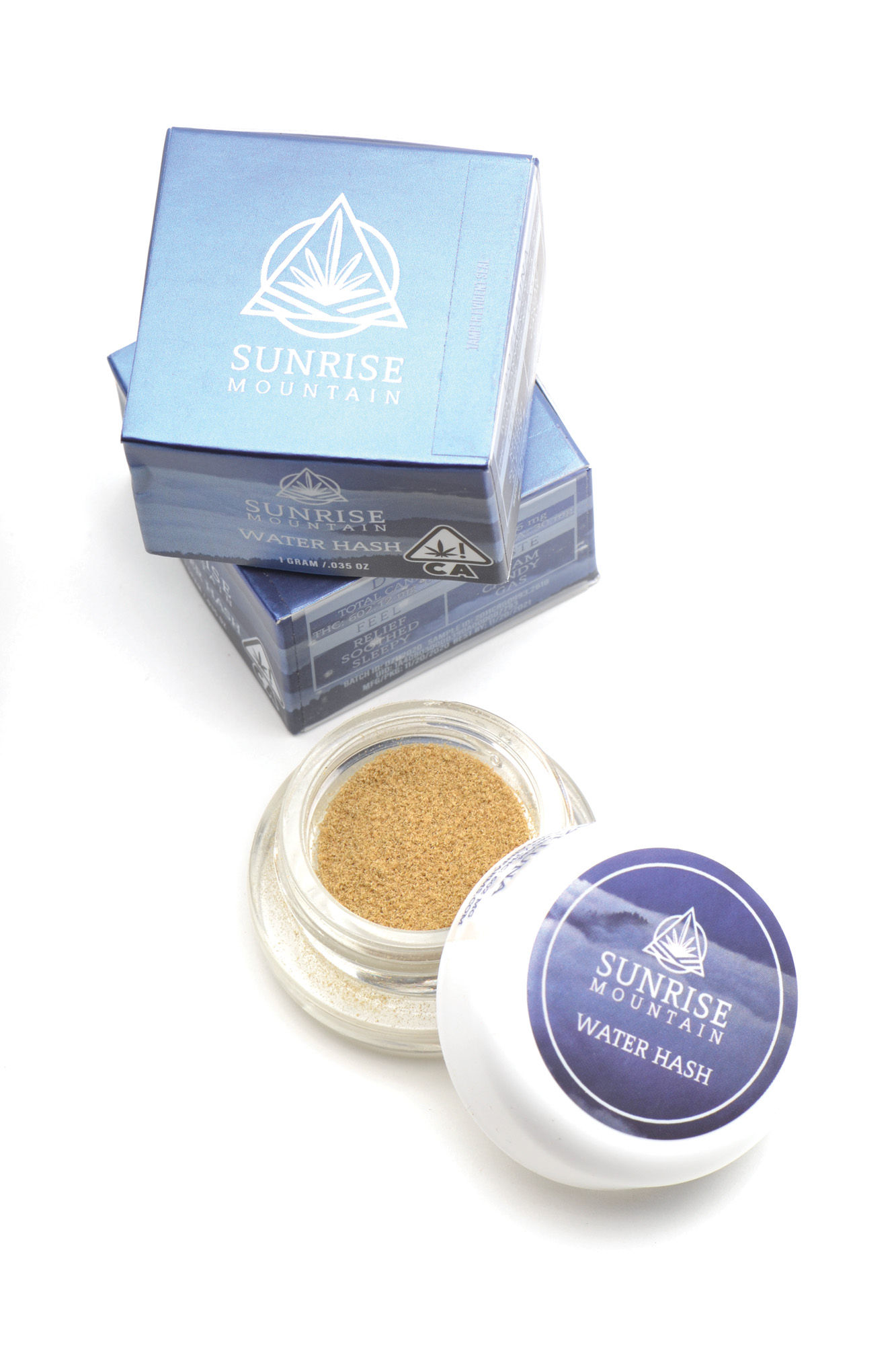 Sunrise Mountain Farm is located deep within the mountains of Humboldt County and sits at 2,500 feet of elevation, surrounded by lush greenery and a unique microclimate that aids in the production of decidedly terpene-rich Cannabis, from which this awesome Dozi Luna water hash was made. This fragrant hash is best enjoyed atop a bowl of your favorite flowers or wrapped up in a joint to kick the potency up a notch and deliver some added complexity to your smoke. This Dozi Luna water hash boasts delicate aromas of fresh flowers and gas, which translate to a complex mashup of flavors on the palate and eventually to a buoyant, bubbly high.
---
Gelato 33 Ice Water Hash from Sunset Connect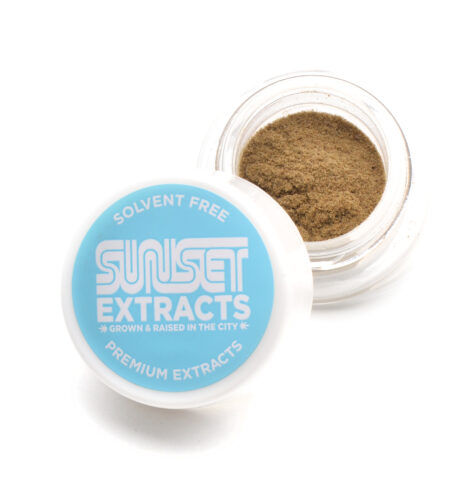 The team at San Francisco's Sunset Connect is no stranger to fine hashish. Working closely with the legendary Frenchy Cannoli, Sunset Connect uses his proprietary Delta 9 Separations hardware to craft beautiful ice water hash, temple balls, and other fine solventless products. This Gelato 33 ice water hash has a sweet, creamy cake-like aroma with a touch of gas and a subtle fruitiness. Evenly blended into some ground flower and rolled into a joint, the hash slowed the burn rate significantly and bumped up the potency, while also adding some extra kick and depth in flavor to the smoke.
---
Tahoe OG Ice Hash from Elevation Craft Cannabis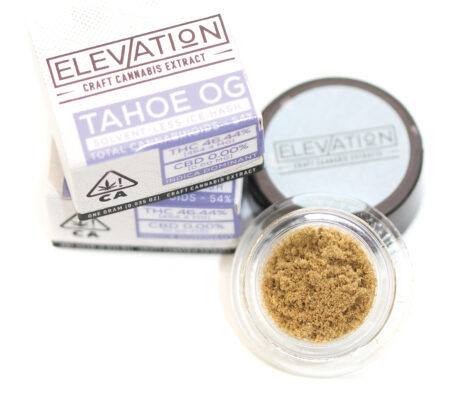 Elevation Craft Cannabis is the in-house brand for Elevation 2477', which is the only recreational dispensary in Nevada County, and serves residents in Nevada City, Grass Valley, Auburn and beyond. This Tahoe OG ice hash is straight up loud and is bursting with sour, pine and fuel-laden aromas that develop into a cacophony of funky, hashy, woody and kush-forward flavors on the palate. The smoke induces a clear headed, but deeply relaxed and euphoric state, making this Tahoe OG ice hash a wonderful pairing for meditation.