Dixie Elixirs
THC Infused Berry Lemonade Elixir
200mg THC per bottle
dixieelixirs.com | @dixiebrandsofficial
At 200mg, I believe these are made to be divided into multiple uses for a patient. Dixie Elixirs are the only drink on the Maryland market that is fully ready to consume straight out of the bottle. After drinking roughly 30mg of THC, I felt a relaxing wave of calmness slide over my body.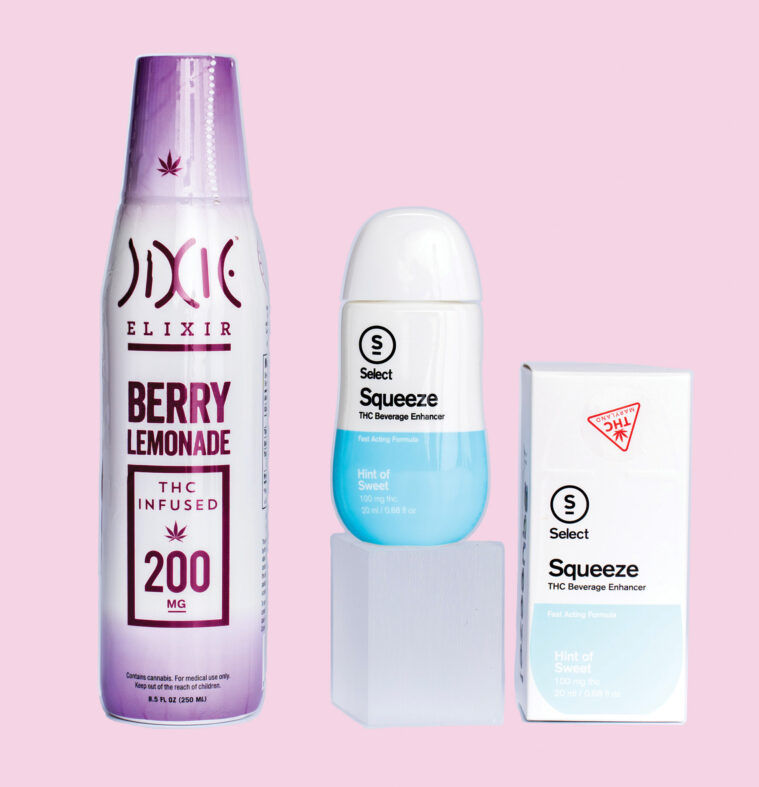 ---
Select
Hint of Sweet Squeeze
100mg THC per bottle
selectcannabis.com | @select.better
Have you ever heard of squeezing Mio into your water to enhance the flavor? Select has created their version of that, but with Cannabis. Also combined with nano technology, this is a beverage enhancer that can be added to any drink, and will take effect faster than a traditional edible. I added mine to a batch of unsweetened tea, sweetening up both the batch of tea and my day significantly.