Distillate is distilled Cannabis, usually in oil form, that has been stripped of waxes, lipids, chlorophyll and other compounds in order to concentrate a single cannabinoid, usually THC or CBD. Distillate can be made from various types of concentrates, but is most often refined with ethanol.
Pure Tincture from Happy Valley in Gloucester Massachusetts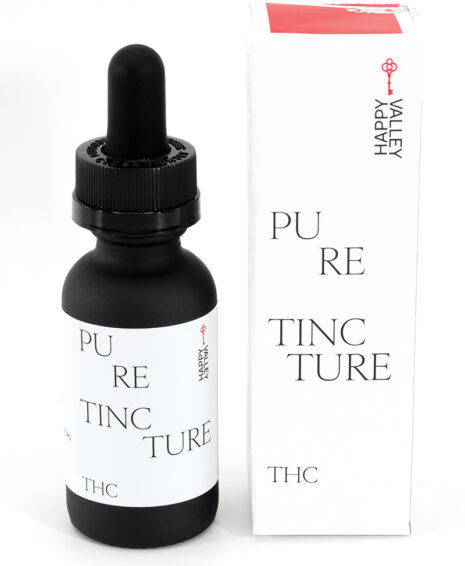 This almost-100% pure THC tincture delivers a strong dose of healing Cannabis plant-based medicine. Patients with immediate pain relief needs will appreciate the fast-acting absorption of this tasteless sublingual extract.
---
Coconut MCT Oil Tincture from Cultivate Massachusetts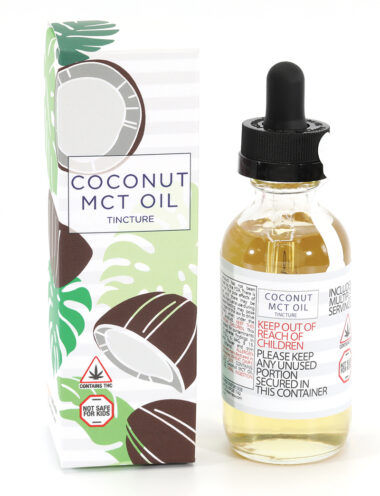 Coconut MCT (medium-chain triglyceride) oil mixed with Cannabis distillate provides an easily digestible oral tincture that can be imbibed under the tongue or added to smoothies, salad dressings and coffees. Easily digested, the calming effects are felt throughout the body almost instantaneously.
---
Stonefruit Vape Cartridge from Fernway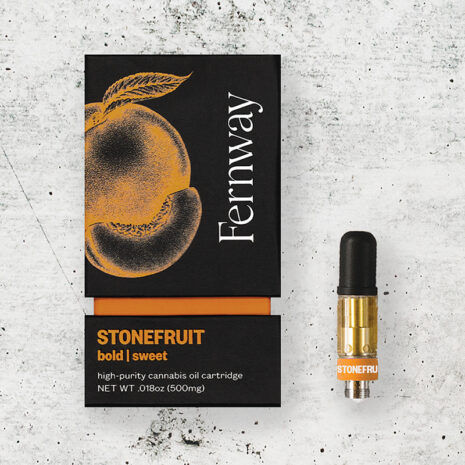 With a name taken from the German fern-weh and meant to be a flavor-forward product, their secret-sauce formulations of natural terpenes (5%!) in the Stonefruit brought flavors of fresh chilled peaches dunked in lemon-lime sparkling water, and then consumed sitting in a wildflower patch. Smooth and zero burn or harshness, and a soft shimmering vibe to the overall experience. Bonus points for the battery and its heat modulation for controlling terpene preservation, the surgical grade steel and borosilicate glass on the cart.
---
Entourage SFV OG Full Spectrum Cartridge from Sira Naturals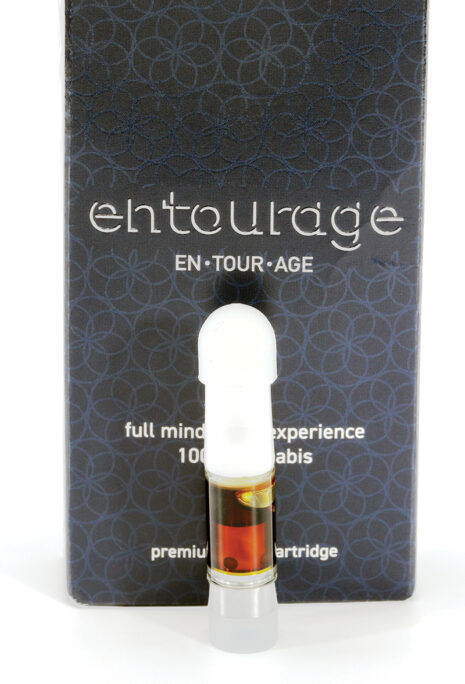 This cartridge boasts flavor and pain relief with a sativa-dominant effect perfect for treating stress, fatigue and tense muscles. The piney citrus taste gives way to a pleasant and relaxing feeling that can only be had from a full spectrum extraction.