When Rick Simpson first developed a process to reduce all of the elements of the Cannabis plant down to a supremely medicinal extract, he introduced an unparalleled concentrate to the world. Originally dubbed Phoenix Tears by its devotees, Full Extract Cannabis Oil (FECO) provides exceptionally therapeutic effects for patients looking for pain relief, help with sleep and appetite stimulation, among other manifold benefits believed to be provided from consuming this uncut version of the plant and all of its compounds. These extracts are not traditionally associated with recreational use and it's definitely recommended that the uninitiated follow the guidelines on the packaging when sampling these products for the first time.
Full Spectrum RSO from X-Trates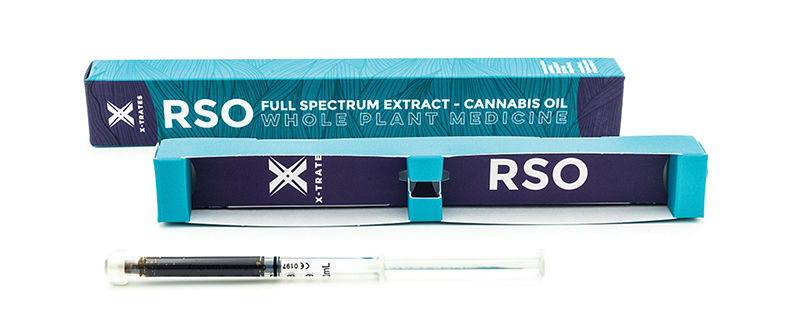 Highly concentrated Cannabis oil made from the entire plant is used to treat many medical conditions, including Parkinson's, MS, cancer and much more. The full spectrum extraction taken orally (typically a piece no larger than a grain of rice) contains all of the therapeutic cannabinoids, terpenes and flavonoids that combine to provide benefits to our endocannabinoid system.
---
RSO Capsules from Serenity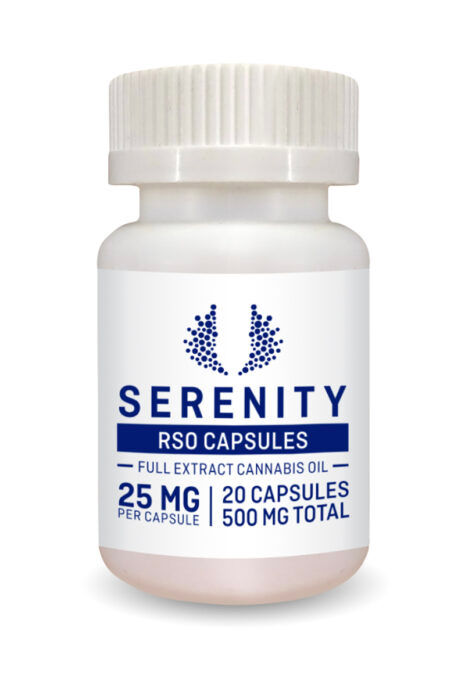 This full plant extraction made using ethanol treats and relieves a wide variety of symptoms and ailments. The beneficial compounds combine to provide what's called "The Entourage Effect" – a potent blend of healing properties that attack pain and disease. At 25mg per capsule, these powerhouse pills administer long-lasting relief.